Top 5 Affordable Used Hybrids
---
PUBLISHED MONDAY, JUNE 20, 2022

BY EDMUNDS EDITORS

Here are five fuel-sipping hybrid vehicles that simply make sense.
With thousands of vehicles in our inventory, we're here to help make car research easier for you. We've partnered with car-review experts from Edmunds to weigh in on what matters most when you're looking to buy a truck or car.
***
Vehicles Reviewed
What's the best reason to buy a hybrid? Great EPA-estimated fuel economy, of course! Compared with a regular gasoline vehicle, hybrids can typically get you farther on the same amount of gas. Sure, electric vehicles get all the headlines these days. But if you're looking for something more familiar than a full EV, without the learning curve of charging a plug-in hybrid, it may be the right time for a gasoline-electric hybrid on the used market.
Another advantage of a hybrid vehicle compared with a plug-in hybrid or EV is that hybrids often come at more affordable prices. And when you combine the low cost of hybrids with great fuel economy, well, that can be a win-win. Below are five affordable hybrids as recommended by Edmunds expert Ryan ZumMallen. Note that we've highlighted 2020 models as examples for the listed fuel economy below, but EPA estimates can vary slightly from year to year. 
2019-2022 Honda Insight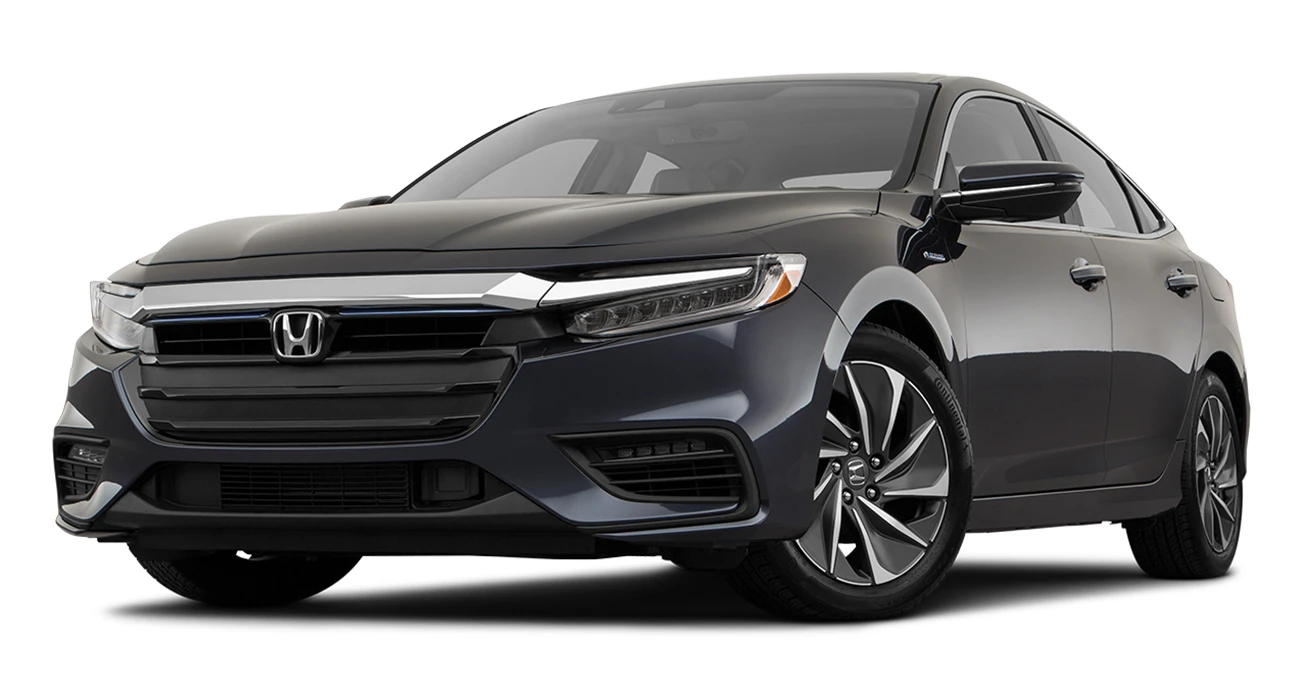 It may have discreet styling on the outside, but the Honda Insight makes a big statement on the road. This is one of the most efficient hybrid vehicles around, and its excellent interior helps elevate the Insight to a top recommendation for a hybrid car.
EPA-estimated fuel economy: 52 mpg (base 2020 Honda Insight; 48 mpg for Touring trim)
Pros: Excellent fuel economy; quick for a hybrid; spacious and comfortable inside
Cons: Engine gets noisy during hard acceleration; limited availability

Ryan's take: There's no arguing the benefits of the Insight. Like any hybrid, it's simple to use and great on gas, but it also goes a step beyond by feeling tight and polished throughout the interior. Just be ready to search around for one. Honda didn't build the Insight in large numbers, and it discontinued the Insight after its 2022 model so there aren't any more coming in the foreseeable future.
2018-2022 Toyota Camry Hybrid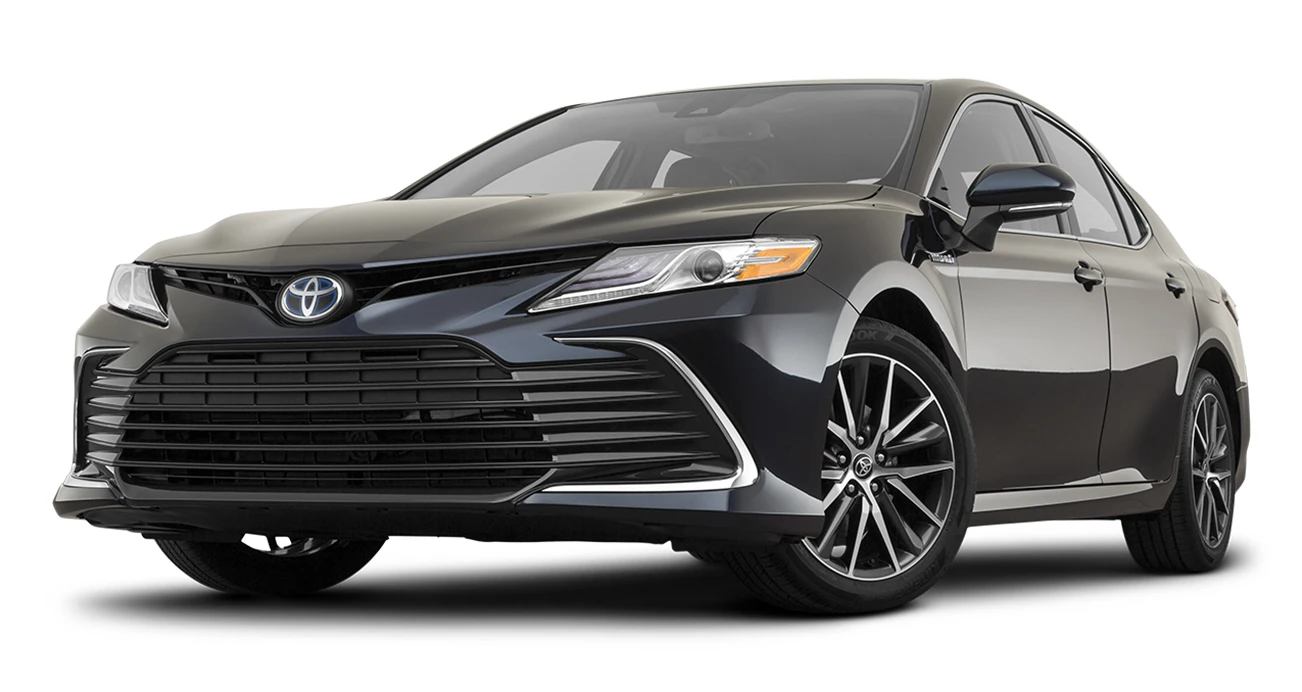 Everyone is familiar with the standard Toyota Camry sedan, but not as many people know about the Camry Hybrid version. It has exceptional EPA-estimated fuel economy for a sedan and more passenger space than the Insight. A smooth and cushy ride is another bonus.
EPA-estimated fuel economy: 52 mpg (2020 Toyota Camry LE; 46 mpg for XLE, XSE, SE trims)
Pros: Great efficiency for its size; plenty of space inside; prioritizes comfort
Cons: Bouncy ride on the highway; brakes feel grabby
Ryan's take: Like the Camry sedan, the Camry Hybrid is popular because drivers know exactly what to expect. You won't need to worry about size, space, or learning to use it. For me, however, the Camry Hybrid is just too soft. That same easy ride that appeals to so many people comes off lazy and vague to me. Now, there's no questioning its advantages at the pump, so if you need a spacious hybrid and one of these is available, go for it. I simply prefer something with a little more emotion and fervor—even from a hybrid.
2016-2022 Toyota Prius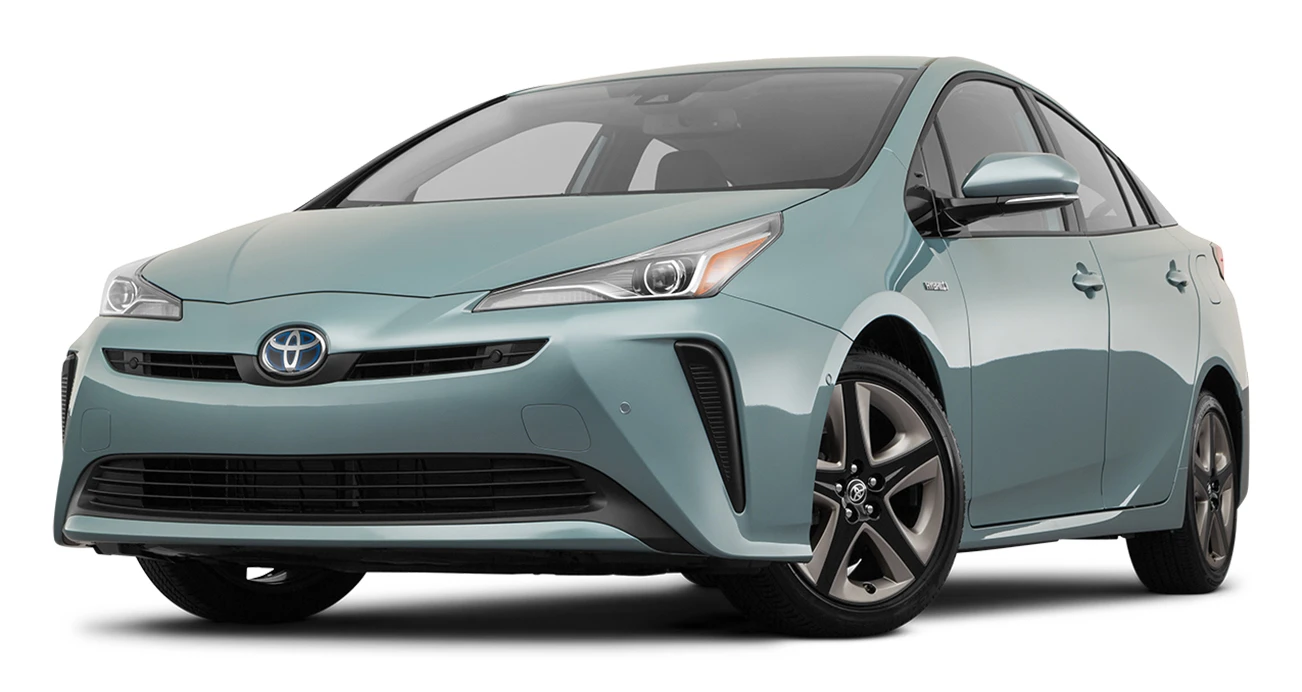 There's a reason the Toyota Prius has remained the hybrid of choice for so many people for so long: It's compact, affordable, and thrifty on fuel. The current generation, which debuted in 2016, is more quiet and refined than past models. Sure, it's still slow. But the pros hit all the right notes.
EPA-estimated fuel economy: 56 mpg (2020 Prius Eco; 52 mpg for base trim, 50 mpg with all-wheel drive)
Pros: Outstanding fuel economy; spacious cabin and trunk; optional all-wheel drive (beginning with 2019 models)
Cons: Undeniably slow; uncomfortable on rough roads; touchscreen interface is outdated
Ryan's take: It's true that I just explained why I gravitate toward hybrids with a little adrenaline, and it's true that the Prius has almost none. But it's still an excellent choice—and here's why. What the Prius lacks in excitement, it makes up for with charm because this slow little hybrid simply makes sense. This is the standard bearer for gas savings, plus you can pile people and equipment inside without worry. There are plenty of reasons to select other hybrids, but I would start by comparing any potential purchase against the Prius first and foremost.
2017-2022 Hyundai Ioniq Hybrid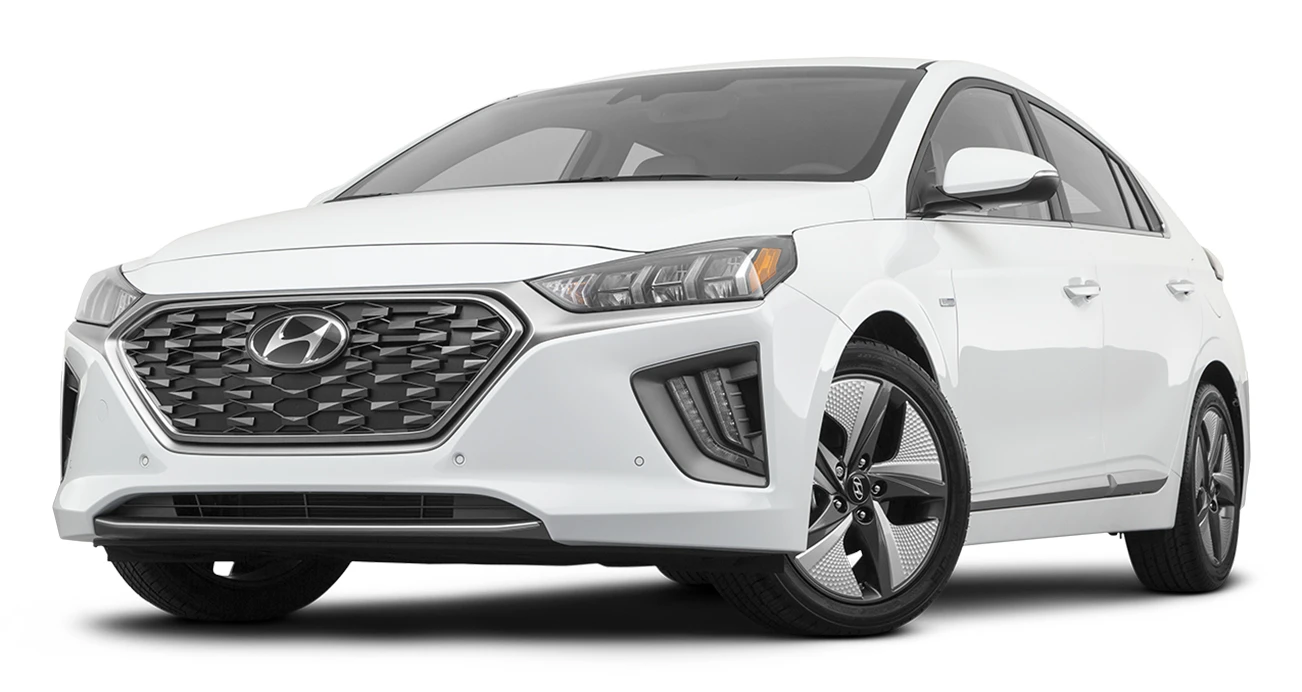 For an under-the-radar pick, check out the Hyundai Ioniq Hybrid. It offers a strong combination of efficiency and utility. For example, it has more cargo space than an Insight and only slightly less than a Prius. Overall, this is a smart pick for a hybrid hatchback.
EPA-estimated fuel economy: 58 mpg (2020 Ioniq Hybrid Blue; 55 mpg for base trim)
Pros: Blue trim has higher fuel economy rating than Prius; lots of available tech features; plenty of cargo space
Cons: Yep, it's slow; boring interior design; seats lack support
Ryan's take: If availability for the Honda Insight is limited, then the Ioniq Hybrid is a downright rare find. However, if you can locate one that makes sense for you, consider yourself lucky. The Ioniq isn't quite as well rounded as the Prius, but it has plenty to offer, especially in the top-end Limited trim that comes with a long list of standard features. That, along with the fuel savings you'll observe, should be enough to make you forget about how slow you're driving.
2017-2022 Kia Niro
The Niro is a small SUV, but an SUV nonetheless. That's worth something if you want a hybrid with a more upright profile than the other models on our list. Plenty of room for four adults and a smooth ride are other reasons to shop for a Niro. Also note that Kia sells plug-in hybrid and full electric versions of the Niro too.
EPA-estimated fuel economy: 50 mpg (2020 Niro FE; 49 mpg for base, 43 mpg for Touring)
Pros: Nimble handling; generous list of standard features; roomy seating
Cons: Not much power on tap; less cargo space behind the rear seats than the Prius or Ioniq

Ryan's take: Picking between hybrid SUVs is a tricky proposition. For instance, if you need lots of space, then the Toyota RAV4 Hybrid is a better choice than the Niro. But I'm focusing on affordability, and that's where the Kia Niro becomes pretty appealing. This is a subcompact crossover—emphasis on the "sub"—and it looks small on the outside. Inside the Niro, however, there is surprising room, and the seats are just right for easy access and a great view of the road. 
Conclusion
As the electric age approaches, hybrid vehicles have benefited from new and advanced technologies along the way. They are easy to use and offer big advantages with fuel savings—without the need to plug in and charge. If you're looking for a gas-sipping vehicle with a low learning curve, there are plenty of used models to fit your needs and lifestyle.
It's also nice that hybrids don't come with the upfront costs associated with an electric vehicle, nor do you need to worry about a lack of range as you might with an electric. The question you should ask yourself is whether you're OK, in general, with slow acceleration. If your answer is yes, then the availability of hybrids—and their larger SUV options—may be right for you.
Ryan ZumMallen has written automotive news and buying advice for more than a decade. As an automotive reviews editor for Edmunds, ZumMallen examines trends in both the new and used markets with a focus on sporty, affordable cars, off-road trucks, and SUVs.