7 Great American Cars Under $15K: Reviews, Photos and More
---
PUBLISHED FRIDAY, MARCH 31, 2017
Our picks for the top American cars that give you the biggest bang for your buck.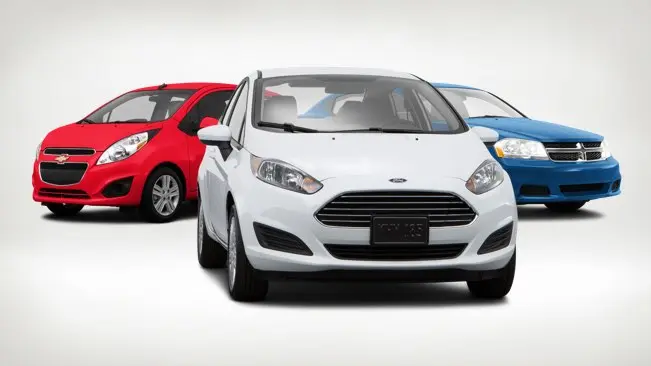 American auto makers like Chevrolet, Ford, and Dodge have helped to shape the industry landscape for over a century. In fact, there are plenty of American sedans you can find for under $15,000 that offer premium features and are fun to drive.
07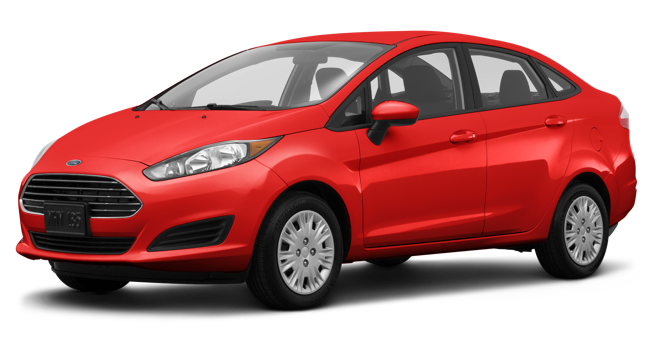 One of Ford's top-selling vehicles, the Fiesta first appeared on American roads in the mid 1970s. Most used Fiestas fall well within a $15,000 budget.
Ford Fiesta drivers enjoy its sporty driving feel, its spacious cabin, and plenty of available features. This sub-compact car is an excellent choice for customers who want a fuel-efficient yet fun-to-drive vehicle. Available in four trim levels, including sedans and hatchbacks, the Fiesta has a little something for everyone. From its impressive 30-mpg combined fuel economy to its edgy design and surprisingly peppy 1.6-liter engine, the Fiesta is definitely worth looking into if you're seeking a used sedan under $15K. Its interior is surprisingly comfortable, and features 26 cubic feet of trunk space with rear seats folded down. Add-ons like voice control, cell phone integration, and available turn-by-turn navigation make this vehicle enjoyable to drive.
06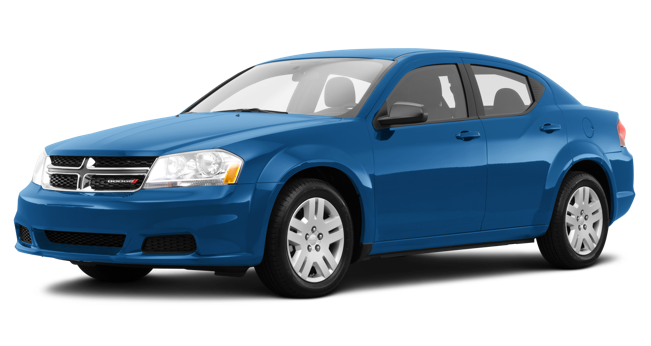 The Dodge Avenger is a midsized sedan that was produced between 2007 and 2014. There are a variety of Avengers available for well under $15,000, and some older models even below $10,000.
The Avenger is a great option for those who are in the market for something a little sportier and more powerful. Many model year releases of the Avenger come standard with a powerful V6 engine, as well as a smooth and quiet ride. Available in three different trim levels (the base SE, the SXT, and the R/T), the Avenger offers something for everyone. Drivers particularly enjoy the 3.6-liter V6 engine, as well as the surprisingly good fuel economy that comes along with it. Specifically, the 2014 Avenger with the V6 engine yields 22 mpg combined (19 city and 29 highway).
Drivers have noted the tasteful design of the Avenger's interior, as well as the optional touchscreen that's available in later model years. Comfortable front seats make for an enjoyable ride, even on longer road trips, and passengers have plenty of leg and head room for a vehicle of its size. 
05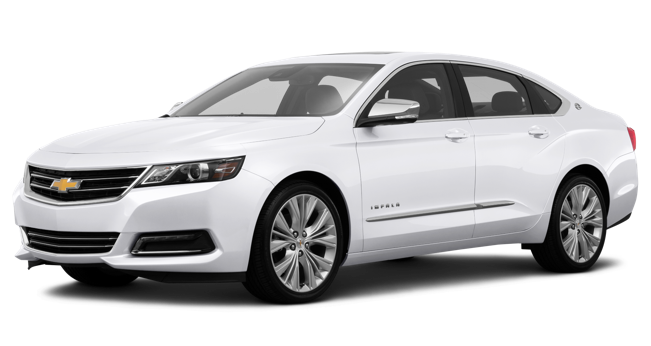 If you're looking for a midsized American-made car for less than $15,000, consider the Chevrolet Impala. Specific prices for this vehicle can range a bit, especially considering the Impala saw a complete redesign in 2014. With that in mind, it's easier to find an Impala under $15,000 if you search for model years 2013 and earlier. 
One of the main draws of a used Impala is its spacious interior. With enough room to comfortably seat up to five adults, in addition to almost 20 cubic feet of trunk space, this vehicle is great for individuals and families alike. In terms of its overall driving experience, the Impala features a surprisingly powerful and efficient engine. The 2013 Impala, for example, comes standard with a 3.6L V6 that puts out 300 horsepower.
The Impala comes in three different trim levels: the base LS, the LT, and the LTZ. Some model years of the Impala offer a 40/20/40 bench seat on the LS and LT trims, which can bring the seating up to six passengers for customers who need a bit more room.
Overall, the Impala provides a relatively quiet and smooth ride when compared to its more expensive competitors, even if it does lack a bit in terms of acceleration and handling. This isn't the type of car you'd buy if you wanted something sporty and speedy, but for the price, it makes for an excellent everyday commuting and family vehicle. 
04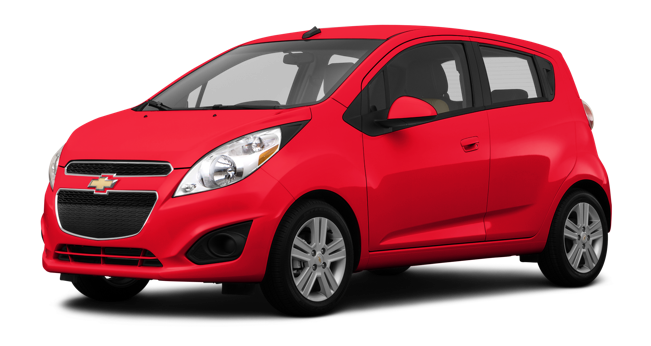 When it comes to fuel-efficient compact sedans, the Chevrolet Spark is one of the best options out there by far for under $15,000. The Spark was first released in the United States in 2011, providing an even smaller and more compact option with a set of features that are similar to the Chevrolet Sonic's (though with a smaller price tag). Drivers have reported that this vehicle, despite its tiny price tag and size, doesn't look or feel like a budget vehicle. The Chevrolet Spark features a relatively spacious interior and some nice available upgrades that give this vehicle a more high-end feel.
The Spark is available in three trim options: the LS, 1LT, and 2LT. It is also offered in a completely electric version known as the Spark EV for those who want to really reduce their visits to the gas pump. While it's not as sporty in its design or handling as other cars like it (such as the Cruze or Sonic), it does provide plenty of agility around turns and is comparable to more expensive vehicles in its class when it comes to road noise. Still, this car is best-suited for single drivers. While advertised to fit up to four adults, only one to two will ride comfortably in this little car for extended periods of time.
03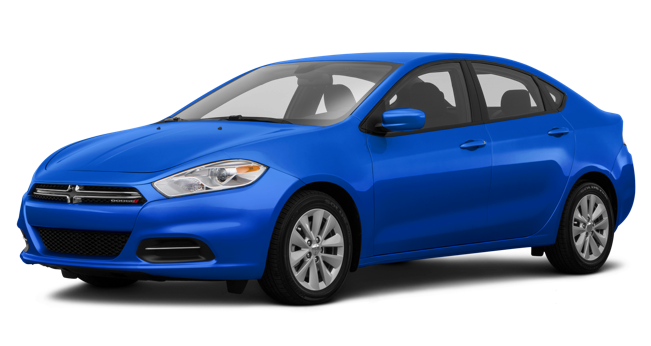 Another excellent American sedan to consider is the Dodge Dart, which was manufactured from 2013 to 2016. The Dart is available in a variety of model year and trim options for well under $15,000. First manufactured by Dodge back in the 1960s and 1970s, the Dart returned to production after a long hiatus. For those in the market for a sportier sedan that won't break your bank, this can be an excellent choice.
Dart drivers enjoy the spacious interior and powerful acceleration that come along with this compact car. The Dart is also quite advanced when it comes to infotainment and technology features, being one of the first sedans to come standard with a touchscreen and Android® compatibility.
The Dart comes in five different trim options: the base SE, the SXT, Aero, GT, and Limited. All trim levels really shine in terms of performance. The 2.0L, four-cylinder engine is surprisingly peppy, and a turbocharged option is available in the Aero trim. Overall, this car offers an excellent value for the price.
02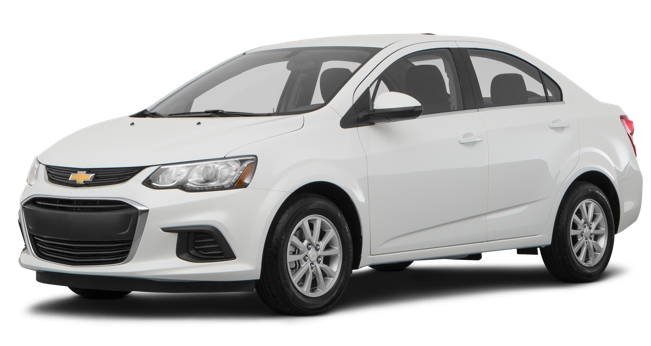 The Chevrolet Sonic is a sub-compact car that comes in both hatchback and sedan versions. The Sonic replaced the Aveo model beginning in 2012, providing a sportier design and catering to a younger audience. There are a variety of used Chevrolet Sonic vehicles well below the $15,000 price tag, with some closer to $10,000. Drivers of the Chevy Sonic enjoy the surprisingly peppy engine that comes in this rather tiny car, as well as the many features that come standard. A turbocharged engine option was made available in Sonics manufactured in 2015 and later for those who want to have a little more fun with their driving experience.
The Sonic has some of the most luggage space in its class. With the rear seats folded down, you've got up to 31 cubic feet of storage.
The Chevy Sonic comes in four different trim levels, ranging from the base LS to the premium RS. All trims are available in either hatchback or four-door sedan models.
The Sonic performs admirably on the road, offering excellent handling and precise steering. And despite its sub-compact size, its interior is surprisingly roomy for average-sized adults. Still, this vehicle may not be best suited for families. It's an ideal choice for active people who are looking for a vehicle that won't guzzle gas and is fun to drive. The Sonic has some of the most luggage space in its class. With the rear seats folded down, you've got up to 31 cubic feet of storage. Not bad at all for a sub-compact!
01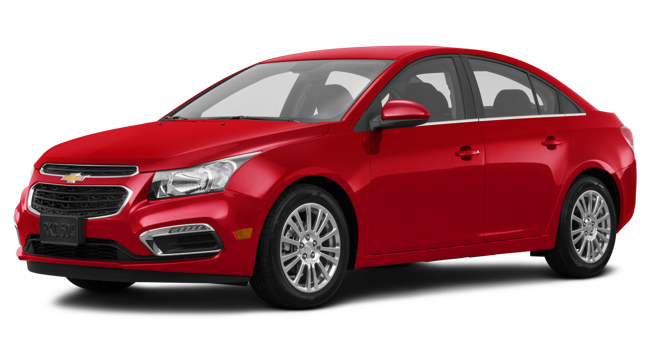 First released by Chevrolet in 2008, a used Chevy Cruze is an excellent value, with prices starting as low as $10,000 (depending on mileage, model year, and condition). Cruze owners love the surprisingly spacious interior, as well as the variety of fun technology features (especially in models built after 2010). For an economical sedan, the Cruze has a sleek, high-end design that's reminiscent of more expensive cars on the market.
From the base L model to the premium LTZ, the Cruze comes in a variety of trim packages to suit your needs and budget. For the environmentally conscious commuters out there, there's even an Eco version of the Cruze available in model years 2010 and later that improves fuel economy and reduces carbon emissions.
Overall, a used Cruze is a great option for drivers looking for something budget-friendly and still fun to drive. A turbocharged engine is available on some trims, though the standard 1.4L engine is enough to meet most people's needs. Drivers also enjoy the comfortable interior that feels like it should belong to a more upscale vehicle, with more recent model years even featuring convenient smartphone integration and MyLink touchscreen interface. Although some drivers have noted that the front seats of the Cruze are a bit on the narrow side, they still provide plenty of comfort and lumbar support, even on longer rides. Passengers will appreciate plenty of head and leg room in both the front and back seats.
As our list shows, there are plenty of great American cars available under $15,000. We hope you now have a better idea of your options, and will have an easier time determining which vehicles may be worth the time to go out and test drive for yourself.
Product and company names may be trademarks™ or registered® trademarks of third-party entities. Use of them does not imply any affiliation with or endorsement by these entities.