11 Cool Tech Features for Cars and Trucks
---
PUBLISHED FRIDAY, NOVEMBER 12, 2021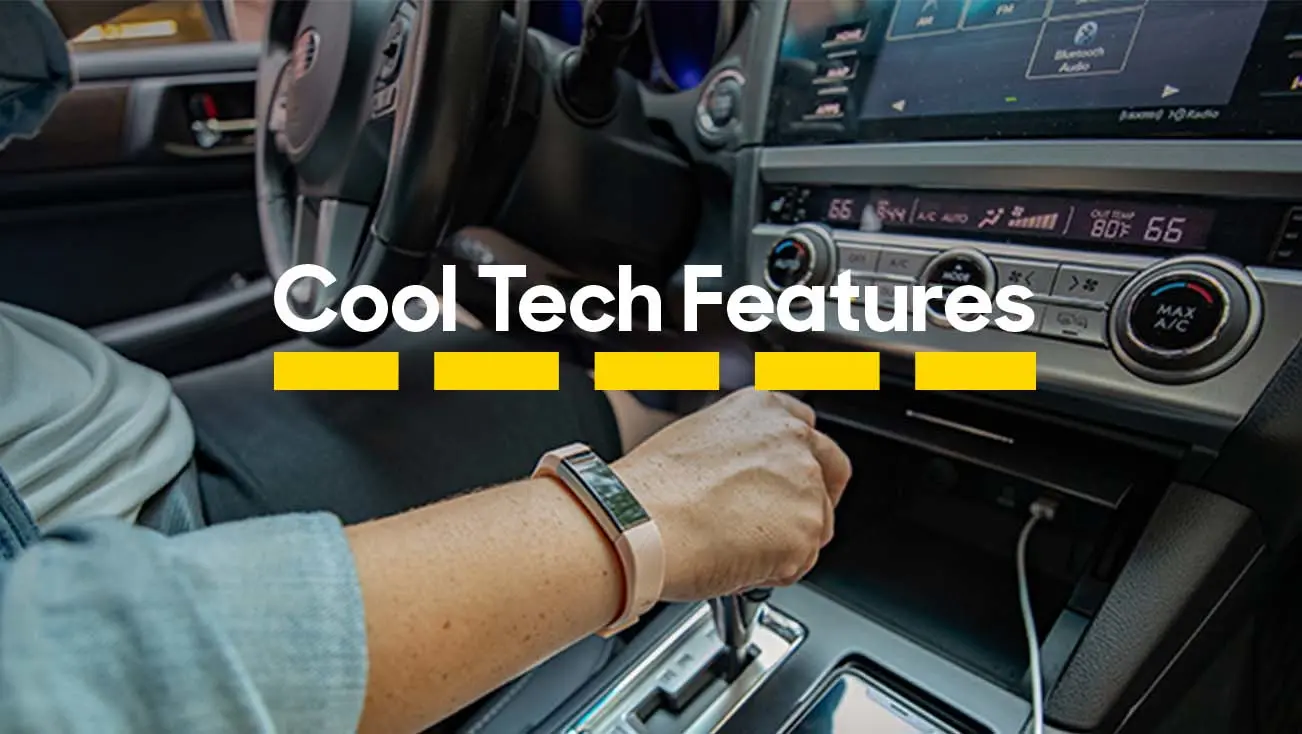 Start here for the latest in-car tech.
Cars and trucks seem to get more advanced technology every year, and the options for cool features are pretty exciting. Take a look at our curated list of 11 thrilling tech amenities you can find on late-model vehicles.
Smartphone Connectivity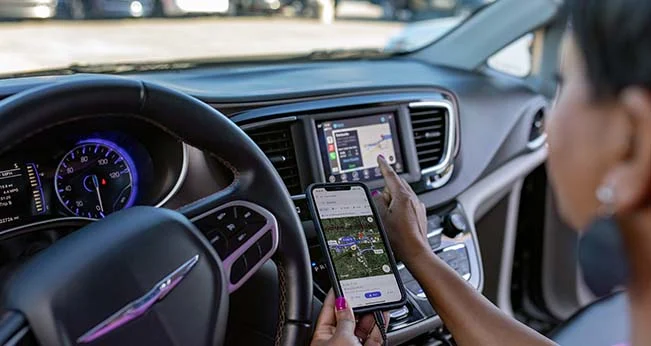 Smartphone connectivity in cars and trucks has been around for several years, but wireless connectivity for these apps is now becoming more widely available. That means no more tangled cords! Wirelessly connected apps require Bluetooth® and often a data connection in order to work. Based on their current technology, some auto manufacturers may include this connectivity on one trim, but not all trims.
A few late-model cars that offer wireless connectivity with Apple CarPlay® and/or Android Auto™ include 2021 models of the BMW X3, Kia K5, Audi Q3, and Mini Cooper. 
Self-Parking
You've probably heard about Tesla's Autopilot—for an additional cost, you can enjoy the freedom of parking your car without actually being in the car. But it's not just Tesla that offers the flexibility of self-parking. Hyundai revealed its Smart Park feature for the 2020 Sonata, which is now available on several other Hyundai models, too.
In addition, Genesis offers remote park assist for parallel parking. That means you can get out of the car and use the key fob to simply press and hold while the car squeezes itself into a spot. The 2021 GV80 and 2022 GV70, both SUVs, offer remote park assist in their top trims.
Rear Seat Reminder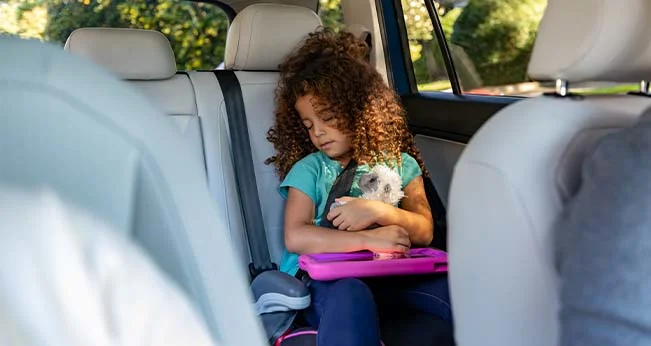 Rear seat reminder is a helpful tech feature that keeps an eye out for you—and everyone in the back seat. While this feature debuted a few years ago in the GMC Terrain, it is now quite common among other cars, including the 2020 Toyota Highlander and 2021 Nissan Rogue. Several brands—including Chrysler, Ford, and Honda—are adding this as a standard feature on their entire lineup in the coming years.
Phone as a Key
When we say, "phone as a key," we mean you can leave your key fob at home because your smartphone will do everything you need. The car recognizes your device based on the app and your vehicle identification number (VIN) and will drive and operate as usual with just your smartphone with you. Tesla introduced this technology, but Lincoln was not far behind with the 2020 Lincoln Corsair. It's likely that even more automakers will follow suit. 
Giant Infotainment Screens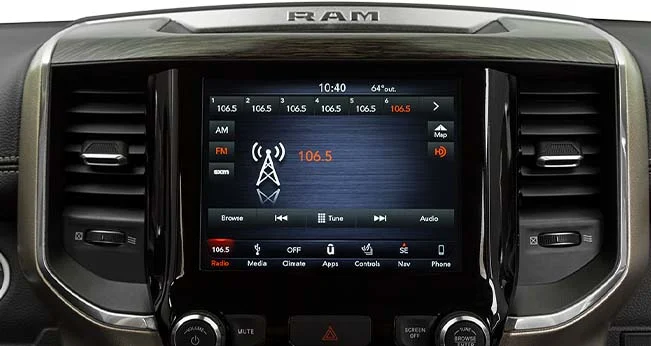 The infotainment screens in modern vehicles seem to not only be getting bigger but also longer—like an iPad for your car. The giant 17-inch screen in the 2018 Tesla Model X comprises all the settings, climate controls, and infotainment for the car. Tesla models from 2020 feature a large landscape screen, making it easier to watch your favorite shows while you charge.
In 2019, RAM introduced its massive, tablet-style infotainment display for its 1500 pickup—12 inches of touchscreen is plenty of digital canvas for controls. And the top trims of the Subaru Outback offer an 11.6-inch, vertically oriented screen.
Voice Commands
The latest tech allows you to use your voice to control functions like temperature, phone calls, and navigation. Touching your screen is distracting, so using voice commands is a great addition to modern vehicles. You can ask the car to turn up the heat, give directions to the nearest coffee shop, turn on the heated steering wheel, or make a phone call using voice commands.
Mercedes models use voice commands through the Mercedes-Benz User Experience (MBUX) system on later models like the 2020 Mercedes-Benz GLC. You can also look for the 2018-2021 Tesla Model 3 and 2020 BMW X7, which both offer voice command functionality.
Rearview Camera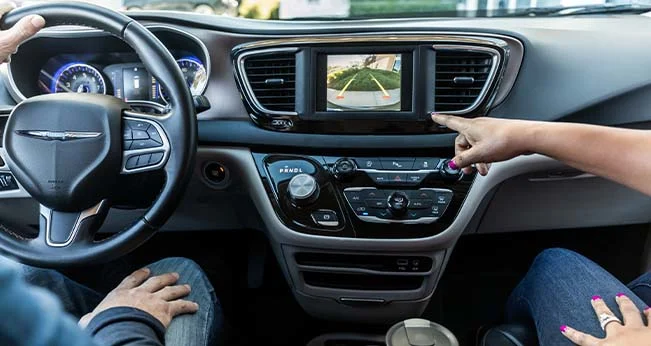 The rearview mirror can easily be blocked by cargo, trailers, campers, and even rear headrests, which is why some modern cars offer a camera view instead. A button on the rearview mirror can change the view to one from a camera on the back of the vehicle, displaying a much wider and clearer view of the road. So, if your cargo space is filled to the brim with weekend getaway gear, you can still clearly see what's behind you. This technology is available on the 2020 Range Rover Evoque, Cadillac XT5, and Toyota RAV4 Limited, among others.
Great Towing Technology
With modern upgrades, towing technology is better than ever. Did you know that you can virtually monitor your blind spots while towing trailers or boats? In the 2021 RAM 1500, you'll get blind-spot monitoring for lane changes going all the way back to what you're hauling. In the 2019-2021 Chevrolet Silverado or GMC Sierra, you can see through your boat or trailer (figuratively speaking, of course), thanks to a host of cameras. This ensures you can view every angle of your vehicles while towing.
Customizable Gauge Cluster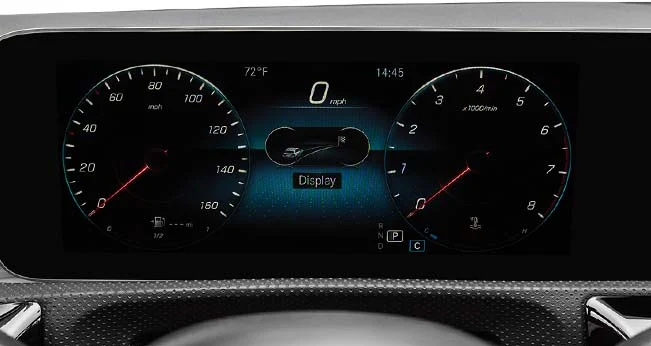 The digital instrument gauge cluster (the screen on the dashboard in front of you, behind the steering wheel) is even becoming more customizable. You've probably seen many of the same analog gauges, like the speedometer, tachometer, mileage, and gas gauges on cars. Now you can also see driver-assistance features, digital speed, fuel mileage figures for your current trip, battery usage on electric cars, and more. Not only can you see this information, but you can also customize your view and what gauges you want to see every time you start the car. Most 2020 Mercedes-Benz models (including the A220 sedan) have this feature, as well as the 2019-2020 Volvo XC90 SUV.
Wi-Fi Hotspot
The in-car Wi-Fi hotspot was new technology several years ago, with subscription services allowing you to offer your passengers Wi-Fi or use it with apps that may need it. This includes streaming, maps, and even data-consuming apps that help you search for the best tacos in your neighborhood. Your whole crew can appreciate this feature on road trips, too.
Many—if not most—automakers now offer this tech, but Audi was the first in 2014. Get your in-car available Wi-Fi hotspot in a 2017 GMC Yukon, 2019 Ford Escape, or 2020 Toyota Camry.1
USB-C Fast Charging Ports
USB-C charging ports are the smaller, newer charge ports for mobile phones. They charge faster and come standard on most newer smartphones. While many cars are still only offering standard USB charging ports (USB-A), some offer both: one USB-A and one USB-C. And several brands are ahead of the game by offering USB-C ports only, so getting a late model vehicle to match your new smartphone makes sense.
Mercedes-Benz offers USB-C only for 2021 models. And in the Kia Carnival, which is all-new for 2022, you'll find a total of nine USB-C charge ports to keep the whole crew happy. Jeep and RAM have offered at least one USB-C port on some trims since 2018.
Looking for more car tech? Read this list of the most popular car tech features in America.
If you're ready to start shopping, we've got you covered:
1
Wi-Fi hotspots require a data plan to activate and may also require a compatible device. See the owner's manual or manufacturer website for more information.
Unless otherwise noted, information related to these featured vehicles comes from third-party sources, including manufacturer information. Product and company names may be trademarks or registered trademarks of third-party entities. Use of them does not imply any affiliation with or endorsement by these entities.