Features You Auto Know: 4WD
---
PUBLISHED FRIDAY, SEPTEMBER 28, 2018
Give your truck some extra traction.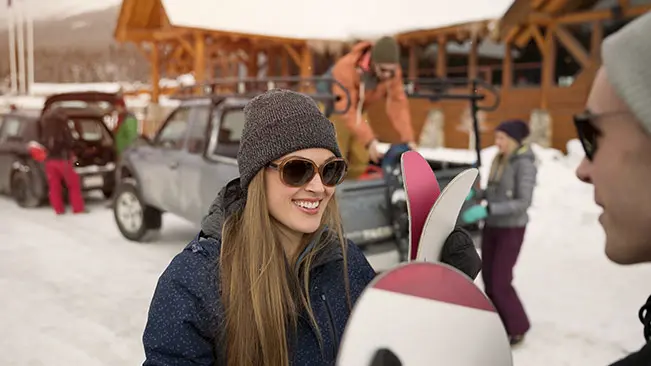 The short and sweet of it:
A vehicle with 4WD allows you to use a second set of wheels to boost your traction in tough road conditions.
Why does it matter to me?
It's handy to have a truck that's equipped with 4WD, especially when the going gets rough. When the road ahead of you (or behind you) is uneven, or you feel yourself starting to lose traction, you can push a button or move a lever from inside the cabin to engage four-wheel drive. That extra boost of confidence can go a long way toward getting you where you're going.
These days, some 4WD systems work similarly to all-wheel drive systems — power is sent to any of your truck's four wheels, as onboard electronics detect slipping or uneven ground beneath you.
Four-wheel drive can give you more control over your truck's driving characteristics. If you get super-stuck, you can engage your 4-low gear (not an option with all-wheel drive vehicles) for slow-and-steady going with lots of traction.
Picture yourself in this scenario: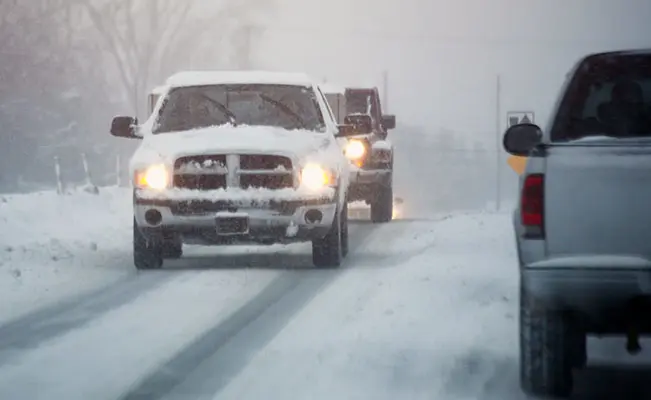 Several inches of snow were already on the ground this morning when you stepped outside your house to start your morning commute. The weather forecast calls for more steady snow throughout the day. You shovel yourself out of your driveway and carefully hit the road. Thankfully you've pickup truck that's equipped with 4WD, giving you more traction and confidence for the trip ahead.
1
Unless otherwise noted, information relating to these featured vehicles comes from third-party sources, including manufacturer information. Product and company names may be trademarks™ or registered® trademarks of third-party entities. Use of them does not imply any affiliation with or endorsement by these entities.