Gifts for Car Lovers (and Car Likers)
---
PUBLISHED WEDNESDAY, NOVEMBER 30, 2016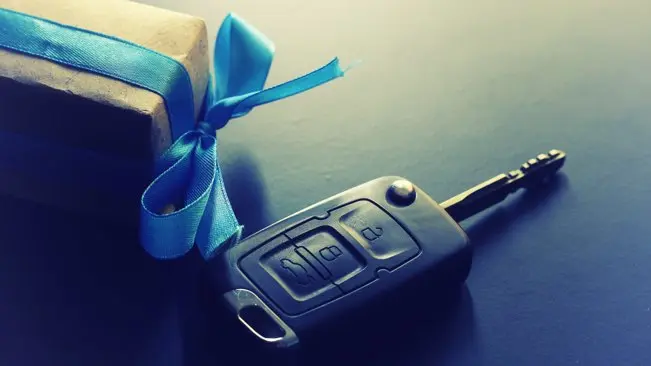 For many of us, having a car is part of your everyday routine. You need a car to commute to work, drive your kids to sport practices and school activities, and zip to the grocery store to load up on the week's groceries. According to the AAA Foundation for Traffic Safety, Americans drove more than 2.45 trillion miles in 2015 and spent the equivalent of seven 40-hour workweeks behind the wheel. With all this time on the road, it's not only car guys and gear-heads who'll appreciate a road-worthy gift, but pretty much any driver on your gift-giving list. So why not shop for something to help them to like (or even love) their car just a little bit more?
Finesse the Family Car
Your brother's Jeep Grand Cherokee might be his family's caravan, but that doesn't mean it should look like it. Here are some great gift ideas to help him keep the family chaos contained.
Kick Mats for Seat Backs and Rubber Floor Mats: Any parent who has packed kids in the back seat after a day at the muddy practice field can understand the allure of these two game-savers. Prevent your car from becoming a muddy mess and contain the inevitable food and drink spills too. There's nothing fun about cleaning up your car after spending all day cheering on the sidelines, and these two gift options will help your gift recipient cut cleanup time into mere minutes.
Back Seat Organizers: Keep neat and tidy with this gift! With multiple pockets for games, gadgets, and gear, these convenient containers hold small items that need to be within easy reach for the rear seat passengers. This is especially handy for those drivers with kids.
Sunshades for Snoozing Babies: Keep it cool for baby with sunshades that snap onto windows and can be rolled down or up as needed.
Car Seat Monitors: Here's a great gift idea for any parent with a wee escape artist who is skilled at unsnapping his or her childseat restraints. This gadget lets you know if belts come loose for any reason.
Car Seat Covers: Wherever kids go, mysterious stains and spills will soon appear. Help your driver keep the mess contained with machine washable car seat covers.
Keep It a Clean Machine
Your Aunt Martha's Lexus RX 350 is always immaculate. She empties trash at every stop, removes window smudges at first sight, and makes regular vacuum stops at the filling station. Below is a list of great gift items for your favorite neat freak (or aspiring neat freak … New Year's resolutions are right around the corner). Put them in a sparkling new bucket with a nice sponge for the ultimate holiday gift basket.
Mild car detergent

Wax

Car interior detailing wipes

Dashboard shine

Tire shine

Chamois cloths

Package of 100% cotton rags

Squeegee

Carpet cleaner
Mini-Vacuum: Plug these into your car's cigarette lighter for a convenient and quick cleaning of dust, dirt, and debris.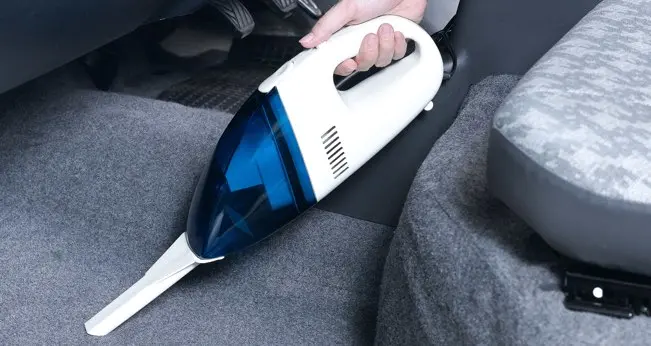 Cup Coaster: Save your cup holders from dribbles and droplets.
Cup Holder Organizer: Extend the quest for neatness to organizing all those things you drop into the car but need at hand—the separate clip of house keys, the phone, cups, small tools—with this gadget that props itself into your cup holders and has a large tray to hold all those necessities.
Trunk Organizer: Collapsible and expandable, these containers with multiple cargo holds can take your groceries or sports equipment home safely.
Car Wash Gift Card: Because sometimes the cleaning is best left to the professionals.
Packed with Peace of Mind
Got a new driver on your list? Give the gift of preparedness with these automotive essentials.
Portable Lithium Ion Jump Starter: Automotive batteries typically last for three years. Give someone the security of knowing the car can be charged in a pinch, no matter where or when the turn of the key fails to start the engine.
Portable Inflator: For tires, beach floats, and whatever else you need to inflate on the go. Inflators are also handy to blow up air mattresses if you have someone who enjoys the more comfortable version of camping trips.
Emergency Car Kits: You can easily find some preassembled kits, or you can package one yourself. Choose a small duffle bag that can be safely stowed in the trunk of the car and include essentials like:
Jumper cables

Emergency flares

"Alert Police" window shade

First aid kit

Small gas can

Funnel

Flashlight (plus extra batteries)

Headband light

Hand wipes

Bungee cords
Does Your Driver Dig Dogs?
You probably have a dog owner or two on your gift list. Your friend Lisa always brings her pugs along for the ride in her Ford Explorer. Here are some great accessories to make anybody's pooch comfortable on the road.
Wire Mesh Car Barriers: These adjustable barriers put your gift recipient's dogs in the way, way back and off their seats. This is particularly handy if they are traveling fully loaded with passengers and pups.
Pet Safety Harness: Help restrain Rover with a harness that clips to the seat belts in your car.
Anti-Spill Water Bowls: These are designed not just to keep the water in from doggy dribbles, but are hard to tip over. There's even a cupholder variety!
Hammock Pet Seat Cover: Who wants dog hair everywhere? These backseat slings keep puppy in his place and can be washed or shaken out after road trips.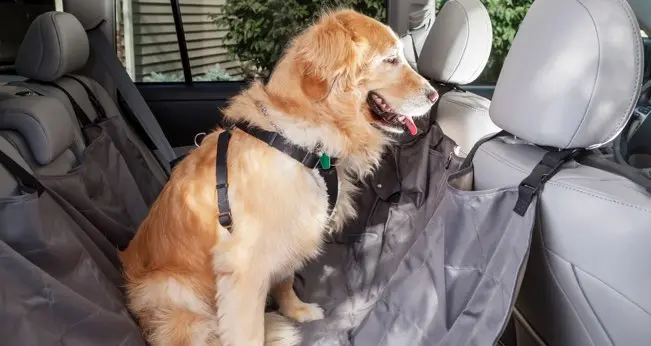 Personalized Tote: Keep pup's food, toys, leash, and accessories contained in a handy canvas tote that can be customized with the beloved pet's name.
Deck Out the Mobile Office
Some people drive to work. Some people literally work from their cars. Help your Uncle Carl keep his Mercedes-Benz C300 the envy of the carpool lane with these great gift ideas.
Car Desks or Mobile Workstations: These desks belt into the front passenger seat and make an ideal work station. They come not just with the much-needed platform for writing, but pockets for file folders and cups for pens.
Foldable Laptop Tray for Seat Backs: Got a carpooler on your list? These trays strap onto seats so you can flip down desk space as needed and log into work as the driver logs miles.
Car Mounts for Tablets and Phones: From air vent mounts to mounts that fit into your CD player, there are a variety of different sizes and styles that offer easy accessibility and viewing.
Power Inverters: Connect your electronics to these devices to keep power flowing when juice runs low. Inverters conveniently plug into your cigarette lighters and have an outlet for 12 to 120 volts AC and USB ports as well. There are some on the market designed to be popped into a cupholder for the convenience of keep things neat while you charge on the go.
Stay-Hot Travel Mugs: Keep your favorite commuter caffeinated with an assortment of travel mugs. There are some high-end portable cups and others that can plug into a cigarette lighter or USB port to keep that java steaming.
Heated Massage Cushions: Would you rather experience winter weather with car seat heaters or without? The answer is obvious. Throw in some massage action, and the commute home won't seem so long, no matter the weather.
Windshield Cover: Who enjoys scraping an icy windshield when you're late for work in the morning? Save your driver time and effort while keeping their car protected from the elements.
For Entertainment Purposes
Give the gift of fun. Who wouldn't want that? These car gifts are sure to please.
Dash Cams for the Dashboard Documentarian: Who hasn't seen those amazing videos captured by dash cams across the globe?
DVD Players: You can get portable ones or treat your favorite driver and passengers to aftermarket installation.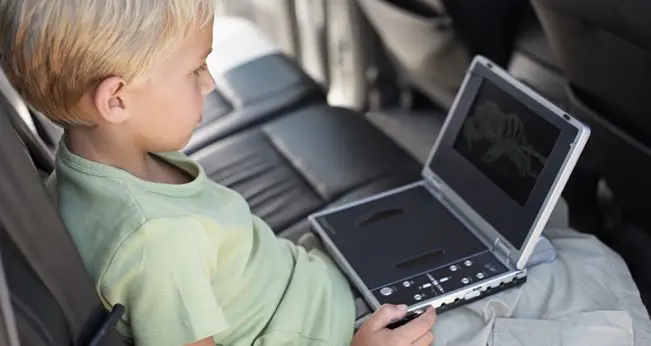 Satellite Radio Gift Card: If your driver has a satellite radio subscription, this is a great prepaid bonus.
Road Trip Games: Need to ease boredom on long road trips? Search online or at your local big box for everything from magnetic chess and checkers to keep pieces from getting lost on the fly, to scavenger hunt cards or trivia games.
Dress Up Your Driver
Polarized Sunglasses: Not only do they look cool, polarized lenses reduce sun glare and enhance your field of vision.
Driving Moccasins: The ultimate gift for the well-heeled driver, these shoes are designed to allow your foot to pivot between brake and accelerator, while preserving other shoes from unnecessary wear and tear.
Driving Gloves: This fashion statement isn't just a nod to retro style; a pair of these gloves give your driver more grip and control, keep the steering wheel itself clean, and reduce hand fatigue on long trips. Racetrack drivers everywhere use them.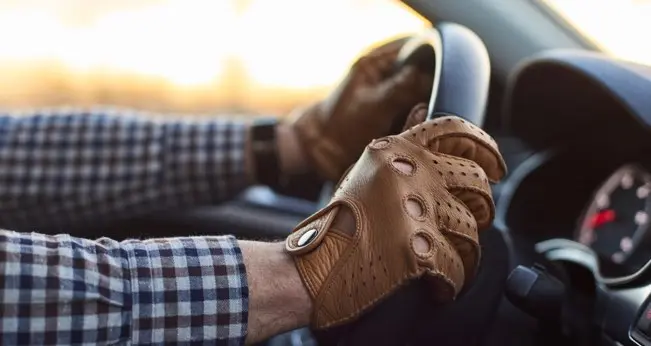 Stocking Stuffers and Teacher Gifts
Need a quick gift for your kid's teacher or a helpful neighbor? Make any driver happy with these great gifts.
Car wash gift card

Gas station gift card

Digital tire gauge

Air freshener

Ice scrapers