Mitsubishi Outlander: Reviews, Photos, and More
---
PUBLISHED MONDAY, APRIL 15, 2019
A versatile and spacious crossover SUV!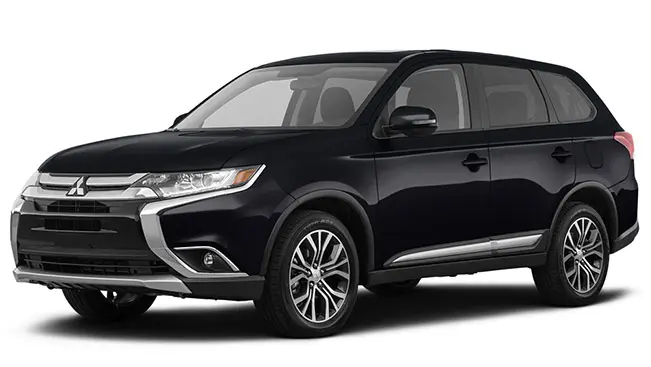 Three-row crossover SUVs are a practical option for you and your family. They can carry your larger gear around for work or play when you need it. The Mitsubishi Outlander is a popular option because it offers a versatile balance between comfortably carrying up to seven passengers and storing cargo in its spacious interior. Check out our Mitsubishi Outlander review to learn more about the third generation of this popular vehicle:
Key Specs & Features (third generation models)
166 horsepower 2.4L inline-four engine

128.2 cubic feet of maximum passenger volume

63.3 cubic feet of maximum cargo volume

Adjustable three-row seating
Rankings
5 Reasons to Buy
1. Spacious Interior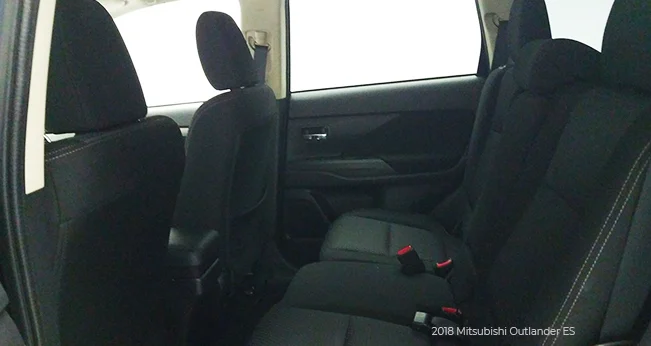 The Mitsubishi Outlander offers versatility with its three-row seating that's great for your growing family and after-school sports carpool. The third-generation Outlander (2014-present) offers 128.2 cubic feet of passenger space and 10.3 cubic feet of cargo volume.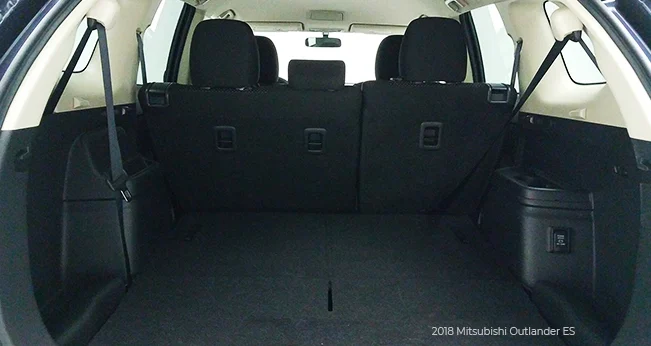 You can lower all or part of the second- and third-row seats to fit gear and cargo of many shapes to get up to 63.3 cubic feet of cargo space.
2. A Quiet Ride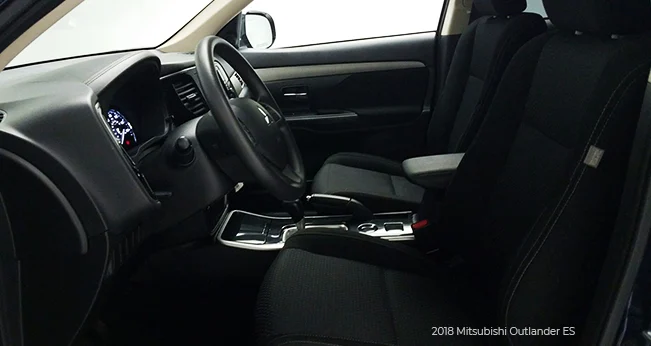 If you appreciate a vehicle that's designed to keep outside noises from disrupting conversations inside your vehicle, the Mitsubishi Outlander has you covered. The 2017 and newer models offer a standard sound-dampening acoustic glass windshield and streamlined internal body panels designed to minimize wind noise.
3. Plenty of Standard Features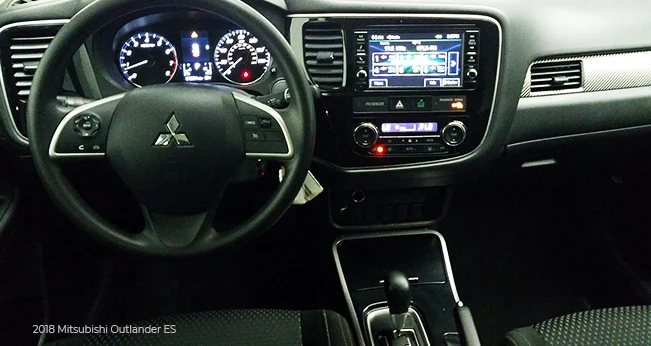 The Mitsubishi Outlander offers plenty of standard features. The 2017 and newer models offer standard features like a Continuously Variable Transmission (CVT), 6.1-inch touchscreen infotainment system, and leather-wrapped steering wheel.
4. Two AWD Options
If you are looking for more confidence when road conditions are less than cooperative, you should check out the two AWD options on the 2018 Mitsubishi Outlander. The ES trim has the optional All-Wheel Control and the higher trims feature the optional upgraded Super-AWC.
5. Budget-Friendly
If you're shopping on a budget, but looking for a space and practicality then the Mitsubishi Outlander is a great choice. The average CarMax price for a 2014-2017 model is less than $18,000. Average price for a 2018 model is less than $21,000.1
What You Need to Know
Mitsubishi Outlander Trims
The 2017 Mitsubishi Outlander is offered in four trim levels:
Mitsubishi Outlander Interior
A third generation Mitsubishi Outlander offers a respectable 128.2 cubic feet of passenger volume and can expand to 63.3 cubic feet of maximum cargo volume with the rear seats folded. The interior can comfortably seat up to seven occupants across three-row seating.
Mitsubishi Outlander Colors
The Mitsubishi Outlander is available in seven color options (2016-2017 models):
Cool Silver

Cosmic Blue

Diamond White

Labrador Black

Mercury Gray

Quartz Brown (2017 only)

Rally Red
Mitsubishi Outlander Engine & Transmission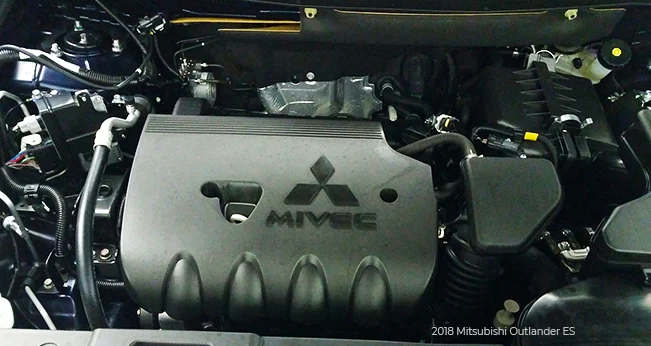 The 2018 Mitsubishi Outlander features a standard 166 horsepower 2.4L inline-four engine that gets 162 lb-ft paired with a CVT. The GT trim upgrades the crossover to a 224 horsepower 3.0L V6 engine that gets 215 lb-ft and features a six-speed automatic transmission.
Mitsubishi Outlander Average CarMax Prices1
2014-2017 - Average price less than $18,000.

2018 - Average price less than $21,000.
Years in Review
2013 Mitsubishi Outlander
The final year of the second-generation Mitsubishi Outlander benefits from years of refinement. It features a standard 148 horsepower 2.0L MIVEC engine, 139.4 cubic feet of passenger space, and 72.6 cubic feet of maximum cargo volume.
2014 Mitsubishi Outlander
The 2014 Mitsubishi Outlander is the first of the third-generation design. This year's model offers changes like a high-tensile steel frame that reduces the body weight by 200 lbs and a redesigned for aerodynamics.
2015 Mitsubishi Outlander
The 2015 model sports style-refinements to both the interior and exterior. The new two-tone wheels embody the progressive approach to design.
2016 Mitsubishi Outlander
The 2016 revision boasts over 100 improvements over the 2015 model. Many of these improvements included advanced technology and performance upgrade options.
2017 Mitsubishi Outlander
Continuing the refinement trend, the 2017 model features more standard equipment. The ES-trim is no longer 2WD exclusive with the available AWC.
2018 Mitsubishi Outlander
In 2018, the Mitsubishi Outlander PHEV plug-in hybrid variation debuted. The 2018 model continues to build on previous models with improvements to the already quiet ride.
The Bottom Line
If you're looking for a crossover SUV that has all the features and capabilities you're looking for when you're trying to balance capacity and utility, the Mitsubishi Outlander is worth the test drive. You'll enjoy this vehicle's many style offerings, standard features, and have all the room you need on your next adventure.
1
Based on CarMax average prices between August 1, 2018 through January 31, 2019. Actual prices may vary based on your selected model year, features and trim packages. Prices do not include tax, title, tags, and any applicable fees.