Which to Buy: Toyota Tacoma vs Honda Ridgeline
---
PUBLISHED WEDNESDAY, NOVEMBER 9, 2016
Looking for a smaller truck? Check out these two pickups.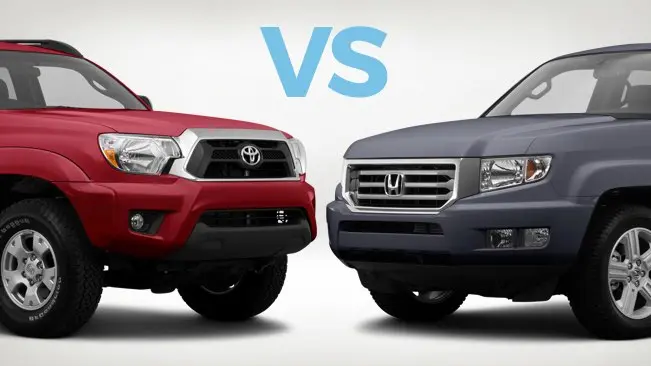 There are times when everyone needs a pickup truck, whether it's hauling furniture home from the garden center or moving lumber around a construction site. Pickups are both practical and fun, and it can be tempting to buy one that's bigger than you need. But if you're searching for compact and mid-sized used trucks for sale, you may well find yourself comparing the Toyota Tacoma and the Honda Ridgeline.
These two trucks are alike in many ways. They're about the same size, interior space is similar, both offer a V6 engine, and even their EPA gas mileage numbers are in the same neighborhood. So, which one should you choose?
Tacoma Overview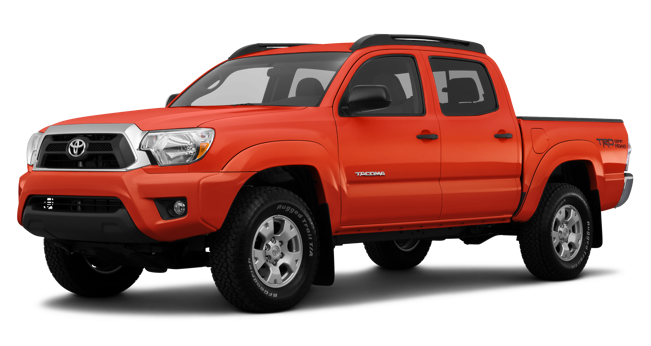 A step down in size from the Tundra, the second-generation Tacoma was redesigned for 2016. It has retained its utilitarian character, and is available with both short and long beds and double and extended cabs (the standard cab was dropped from the 2015 model year). Trim levels include SR, SR5, TRD Sport, TRD Off-Road, and Limited, which gets leather upholstery and 18-inch wheels.
Also for 2016, the 4.0-liter, six-cylinder engine was replaced by a 3.5-liter V6 which produces more power but slightly less torque. Four-wheel drive is available, there's a choice of six-speed manual and automatic transmissions, and maximum payload is 1,620 pounds. Towing capacity (when appropriately equipped) is 6,800 pounds.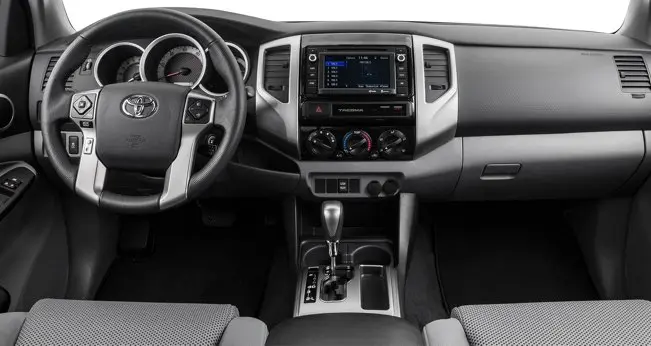 Honda Ridgeline Overview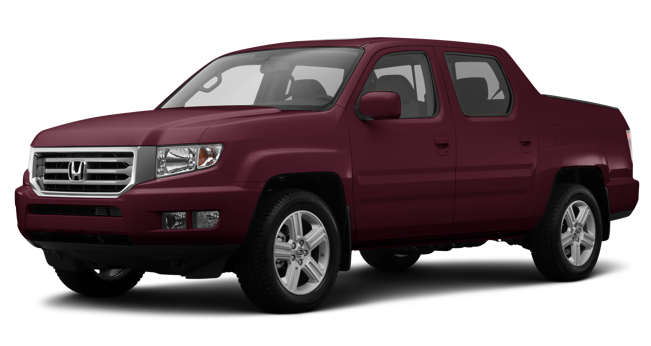 The Ridgeline debuted in 2005 and disappeared after 2014, returning for the 2017 model year. Unlike the Tacoma and just about every other pickup truck, there's no frame underneath. Instead, the Ridgeline has a unibody construction. This has significant implications.
First, the Ridgeline rides and drives more like a car than a truck. Second, it lacks the ground clearance and four-wheel drive abilities of a truck (it comes with front-wheel drive, although AWD is an option). And third, with a maximum payload of 1,500 pounds and 5,000 pounds of towing capacity, it's a significantly less-capable hauler than the Tacoma.
Under the hood, you'll find a 3.5-liter V6 that's a little thirstier than the Tacoma's V6. Crew cab is the only cab format available, and while the five-foot bed lacks depth it has underfloor stowage and a rather cool, dual-opening tailgate that either folds down or opens outward, like a door. Trim levels are RT, Sport, RTS, RTL, and new for 2014, SE.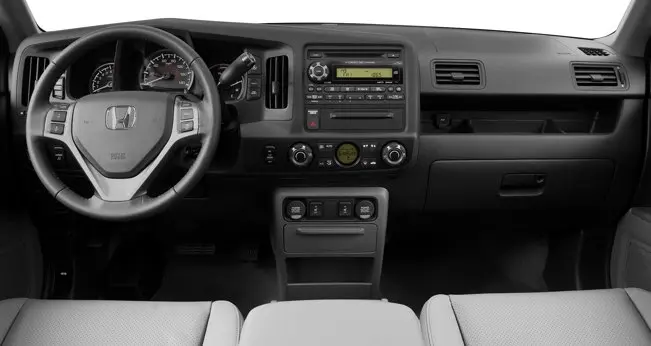 Pros and Cons
The Tacoma is all truck, and it plays the role well. Good ground clearance, coupled with 4WD, means it's capable off-road. On the other hand, the cabin is a little cramped, especially for taller drivers. Plus, it rides like a truck, which is to say it's not as smooth as the Ridgeline. Like any vehicle with a body-on-frame construction, it shakes a little on rough surfaces. It's no sports car, and doesn't beg to be hustled down winding roads.
If looks matter, and for some, they do, the Tacoma is rugged and sturdy. The hood is high, the grille is wide, and the bed is deep. It's a good-looking truck that has no aspirations to elegance or refinement.
Park the Ridgeline next to the Tacoma, and the Honda's car-based origins become clear. It sits lower, and second generation models wear the Pilot's face. It looks less like a piece of construction machinery and more like an SUV with an open bed, which is basically what you're getting.
On the road, the Ridgeline behaves like the Pilot, which is to say, it's very accomplished. It struggles a bit off-road, due to a combination of low clearance and the lack of a real 4WD system. It makes up for this, though, with a well-equipped, well-trimmed interior.
Which one?
If you only drive on paved roads and need the versatility of an open cargo bed, the Ridgeline is probably the truck for you. You should be able to find a used Honda Ridgeline for sale for somewhere between $17,000 and $30,000. If you find yourself off-road with some regularity, you may want to give up the comfortable ride, interior trim, and equipment in favor of the Tacoma. It's a sought-after truck, but you should be able to find a used Toyota Tacoma for sale for between $13,000 and $33,000.
The closest competitor to the Honda Ridgeline may be the discontinued Chevy Avalanche, but if you're shopping for a used, smaller pickup with body-on-frame construction, there are a few to check out. These are the Chevy Colorado, GMC Canyon, Nissan Frontier, and the now-discontinued Ford Ranger. The Ranger and Frontier have been around for some time and may look a bit dated next to GM's offerings, but when you're searching for used trucks for sale, all are worth a look.