SUV Buying Guide: Top Compact, High-Mileage, and Third-Row Seat Models
---
PUBLISHED MONDAY, NOVEMBER 28, 2016
If you're looking to buy an SUV, you've got a lot of options to choose from.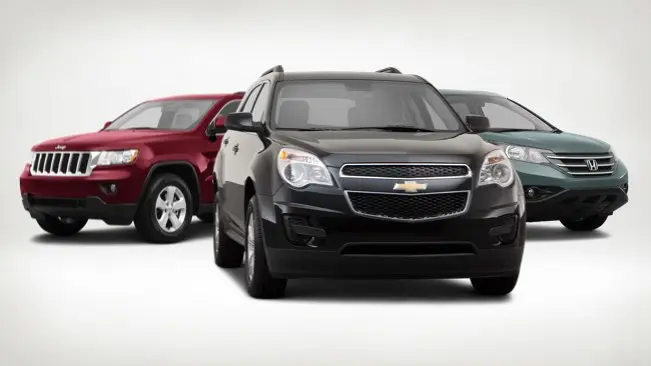 Sport utility vehicles, or SUVs, are quickly becoming the most popular vehicle segment among American drivers. There are many reasons for this, notably that these vehicles have become more affordable since their introduction in the mid- to late 1990s and that they're also more fuel-efficient than ever.
Add in the fact that these days most SUVs are compact enough to be fun to drive, yet big enough to seat five or more passengers and carry plenty of cargo, and it's easy to see why SUVs are outpacing just about every other vehicle class today. 
If you're thinking of purchasing an SUV as your next vehicle, know that there are lots of choices out there. Finding the right SUV for you and your situation can be a time-consuming and potentially overwhelming process. To help you find your SUV, we've put together this handy buying guide*. Read on as we break down the top compact, fuel efficient, and spacious SUVs on the market today.
Top Compact SUVs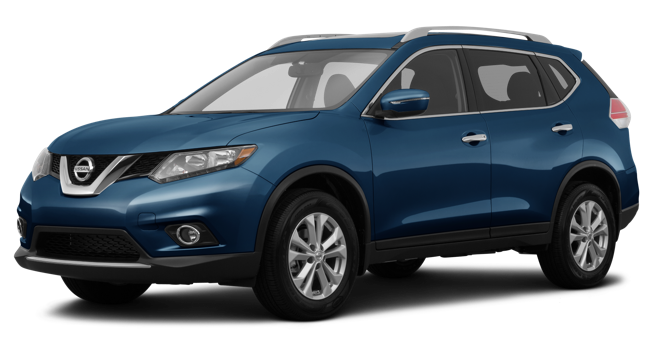 Nissan Rogue: The Rogue is nearly a foot longer than most of the other compact SUVs on this list, however it's also more fuel efficient, returning 26 mpg city and 33 mpg highway, and still affordable with an average selling price of $18,681. Key features include a cargo storage system and view monitor, which gives drivers a bird's eye view of their surroundings from the built-in dashboard display.
Jeep Patriot: With an average price of $16,870, the Patriot is one of the most affordable SUVs on the market. It has a four-cylinder engine, so you won't get as much horsepower as you would in other SUVs—but the Patriot makes up for it in fuel efficiency, giving you up to 23 mpg in the city and 30 mpg on the highway. And at just 174 inches long, it's one of the most compact SUVs out there.
Jeep Compass: Another member of the Chrysler Jeep family, the Compass is just an inch longer than the Patriot. However, the Compass's exterior design is less boxy than the Patriot's and appeals to those who want a more adventurous look. With an average price of $17,598, the Compass offers drivers a fuel efficient four-cylinder engine that delivers up to 30 mpg highway and a sleek, stylish interior with more base features than the Patriot.
Mitsubishi Outlander Sport: At 172 inches long, the Outlander Sport is a tad smaller than both the Patriot and the Compass. It still seats up to five passengers, sells for an average price of $17,683, and its gas mileage is similar to the other compact models in this buying guide. The Outlander Sport was redesigned for the 2016 model year with an updated interior, a new front end, and higher-end trim.
Mercedes-Benz GLA250: The GLA250 is a bit pricier than other SUVs in this segment. It's still a compact vehicle, but it packs a turbocharged four-cylinder engine that can generate over 200 horsepower, a seven-speed automatic transmission, and an average price of $33,034. Extras include a powered tailgate, panoramic sunroof, and parking sensors.
Top SUVs with Third-Row Seats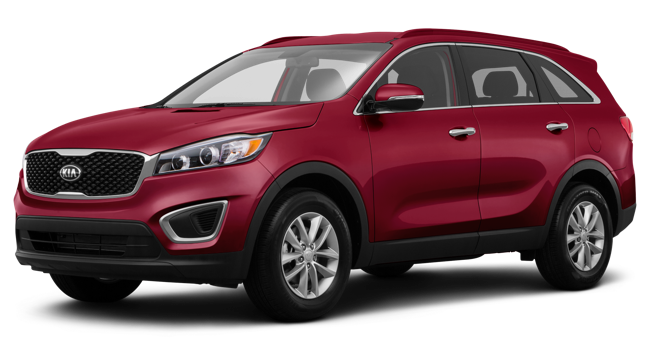 Kia Sorento: The Sorento is all about sportiness and affordability. Redesigned for the 2016 model year, the Sorento seats up to seven and can be had for $23,006, on average. Its fuel economy is a a bit better than similarly-sized vehicles and its 100,000-mile powertrain warranty helps deliver peace of mind after purchase (many automakers offer 60,000-mile powertrain warranties).
Ford Explorer: The Explorer is the vehicle that helped to usher in the SUV era of automobiles. And because it's available with a third-row option, it's still one of the most practical SUVs for carrying more than five passengers (it seats seven). With a luxurious interior, a quiet and smooth ride, and a towing capacity of up to 5,000 pounds, the Explorer couples the power of a truck with the body and driving style of an SUV. With an average price of $30,521, the Explorer is a very attractive SUV option.
Dodge Journey: The Journey is a bit smaller than the Explorer, but it offers third-row seating as an option on the base model (this additional seating comes standard on more advanced trims). At an average price of $19,463, the Journey is a more affordable SUV option, with a comfortable interior and sleek exterior, that's ideal for drivers who want seating for up to seven without having to drive an oversized vehicle.
Chevrolet Traverse: The Traverse is one of the biggest SUVs on the market, with seating up to eight and lots of cargo space to boot. Under the hood is a V6 engine, which is powerful enough to give it several thousand pounds of towing capacity. While its size can make it somewhat cumbersome to drive, it offers a smooth ride and a luxurious interior. The Traverse sells for an average price of $27,705.
:
Nissan Pathfinder: While the Nissan Pathfinder offers third-row seating, the big difference between this vehicle and the others on this list is that it offers a bit less trunk cargo space with the third row in place. While this helps keep the Pathfinder's overall footprint more manageable, it limits the combination of transportable passengers and cargo. What's nice about the Pathfinder is its aerodynamic design, which helps it achieve good fuel economy for a vehicle its size (19 mpg city/25 mpg highway). You can find a used Nissan Pathfinder at CarMax for an average price of $27,675.
Top Fuel-Efficient SUVs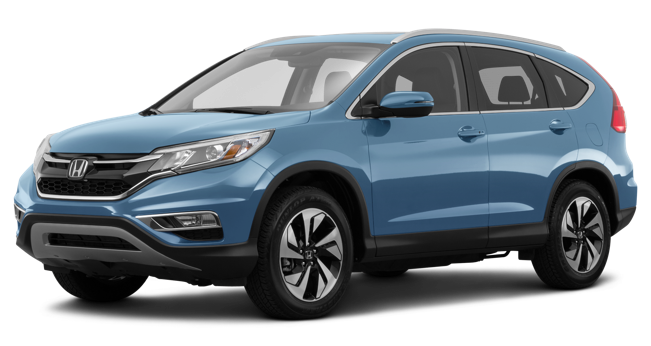 Honda CR-V: Honda's popular CR-V model tops the list of SUVs that achieve great fuel economy, as it earns up to 26 mpg in the city and 33 mpg on the highway. What's more is that the CR-V also comes with an "economy" drive mode, where, once engaged, offers a more fuel efficient driving style compared to conventional driving. The CR-V's average price is $23,863.
Ford Escape: If you want an SUV but don't want to be driving in the direction of a fuel pump all the time, the Ford Escape offers both a stylish ride and solid fuel economy. Able to achieve 23 mpg in the city and 30 mpg on the highway in all of its trim models, you can find a used Escape for an average price of $20,008. Learn more by reading our review of the 2017 Ford Escape. 
Jeep Cherokee: The Cherokee lacks the city mpg of an Escape, but it can give you 30 mpg on the highway (depending on your engine option), making this another great choice if strong fuel economy is high on your list of requirements. At an average price of $22,961, the Cherokee isn't too hard on your wallet, either.
Jeep Patriot: The Patriot runs neck-and-neck with the Escape when it comes to fuel economy, as it's able to achieve 23 and 30 mpg in the city and on the highway, respectively. If you're looking for a fuel sipper with a nice price, check out the Patriot.
Nissan Pathfinder: While it doesn't offer the fuel economy that some of the other SUVs on this list can boast, the Pathfinder (average price: $28,766) still gets a respectable 20 mpg in the city and 27 mpg on the highway.
* This list was generated from carmax.com search data and includes 2014-2015 cars that received the most customer inquiries.