10 Best Luxury Sedans for 2022: Reviews, Photos, and More
---
PUBLISHED THURSDAY, APRIL 28, 2022
Sophistication and space, combined.

Yes, sedans are a pretty practical choice—but that doesn't mean they have to sacrifice style. Modern luxury sedans combine beauty with high-tech features and the finest cabin materials to create elegant everyday cars for you. Ready for your weekend trips and daily commute, these luxury sedans will have you driving in style.
To help you on your search, this collection of the 10 best used luxury sedans for 2022 shoppers will help you find your ideal match. This list is based on CarMax sales data from August 1, 2021, through January 31, 2022, and includes luxury sedans with average sales prices over $35,000.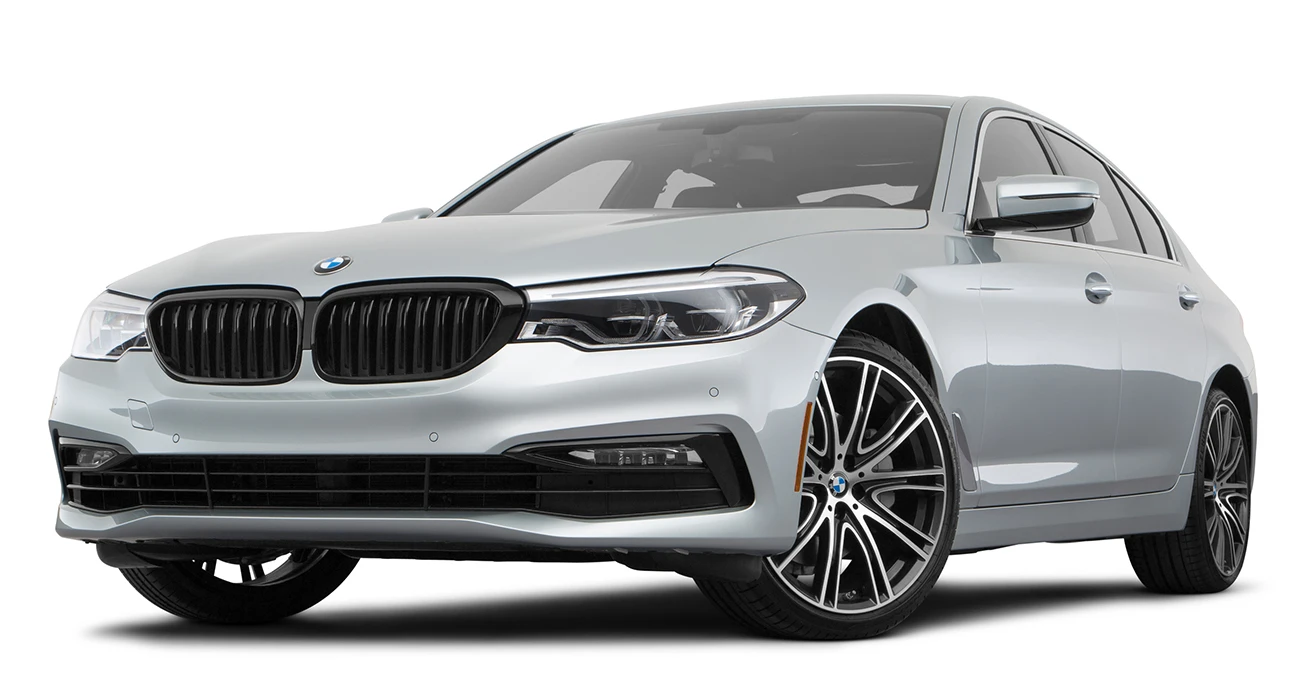 The 540i trim of the BMW 5 Series is the more powerful of two sedan trims. Sophisticated and comfortable, it's a mature-looking vehicle with heaps of style and myriad of features. The 2017–2022 540i has all the benefits of the base 5 Series (530i) but boosts the 248-hp four-cylinder engine to a 335-hp six-cylinder engine. The 540i trim also gained a mild-hybrid system in 2021 and added a 12.3-inch touchscreen to the list of standard features. The 2017–2022 540i comes in RWD or AWD, broadening the options yet further.
Other benefits of the 2017–2022 BMW 540 include:
Driver drowsiness monitoring

Dal-zone automatic climate control

Adaptive LED headlights
Learn more at our BMW 540i research page.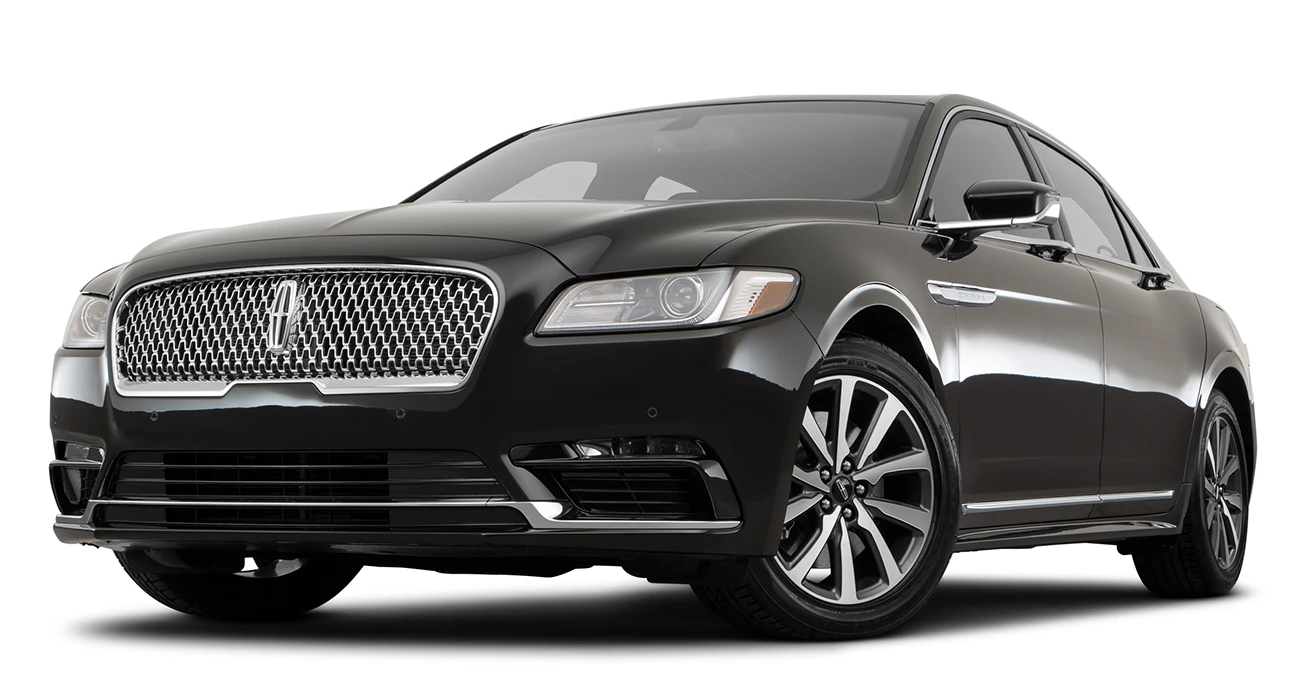 The Lincoln Continental was re-introduced as a brand-new model in 2017. Good-looking and more powerful than ever, the 2017–2019 models offer four trim levels—this was reduced to three for its final year in 2020. The base-level trim for all years houses a 3.7 L V6 engine, creating a gutsy 305 hp—and the power only increases from there.
As a luxury vehicle, the 2017–2020 Lincoln Continental also prides itself on its plush interiors. Base trims have 10-way power-adjustable, heated front seats, and 24-way power seat adjustability is an option on higher trims. Plus, the front seats boast a generous 44.4-inches of legroom, with 41.3-inches in the back.
Other features of the 2017–2020 Lincoln Continental include:
10 speaker stereo system

Rearview camera

Android Auto™ and Apple CarPlay® connectivity
Learn more at our Lincoln Continental research page.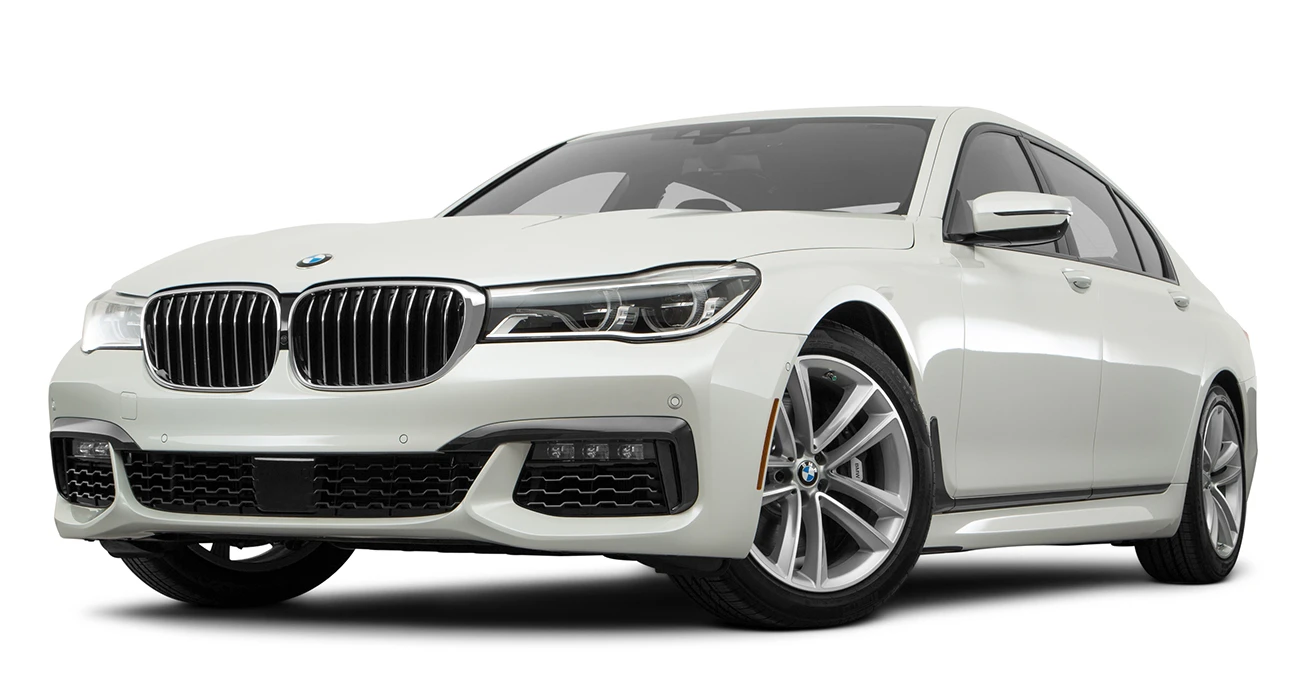 Part of the BMW 7 Series, the 750i is well decked-out to complement its good looks. Features available across the 2017–2022 7 Series include Bluetooth® connectivity, rearview camera, keyless entry, and soft-close doors. The exterior of the 750i was refreshed in 2020 and its base hp boosted from 445 to a whopping 523, thanks to tweaks to the 4.4L V8 engine.
Other features of the 2017–202022 BMW 750 include:
Highly adjustable leather seats

10.2-inch infotainment system

Parking sensors
Learn more at our BMW 750 research page.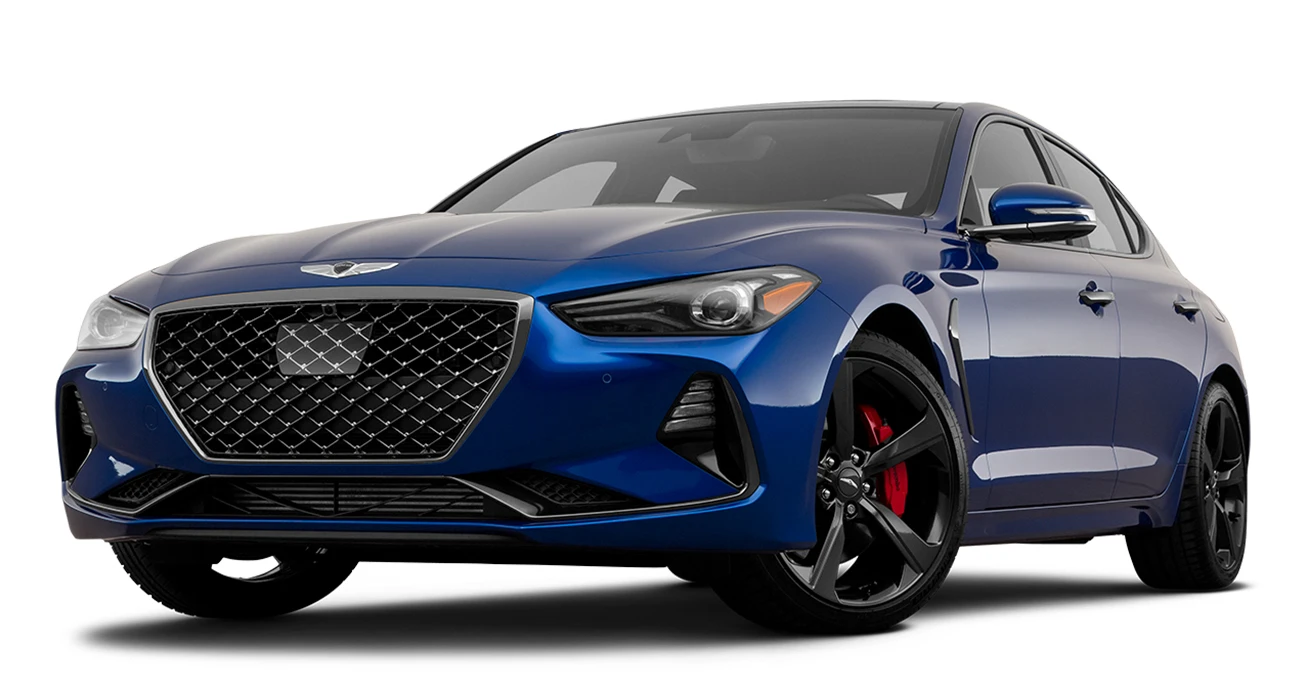 Opulent enough to be something an international superspy might choose, the Genesis G70 is an elegant choice for customers craving style and comfort. 2019–2022 Genesis G70 models offer two trims, the base having a turbocharged four-cylinder engine and the higher trim offering a twin-turbo V6. It's also loaded with driver aids as standard, including blind-spot monitoring, lane keep assist, and rear cross-traffic alert. 2022 boosted the infotainment system to 10.25 inches from eight inches, as well as a styling refresh.
Additional features of the 2019–2022 Genesis G70 include:
Three USB ports

Synthetic leather upholstery

Adaptive cruise control
Learn more at our Genesis G70 research page.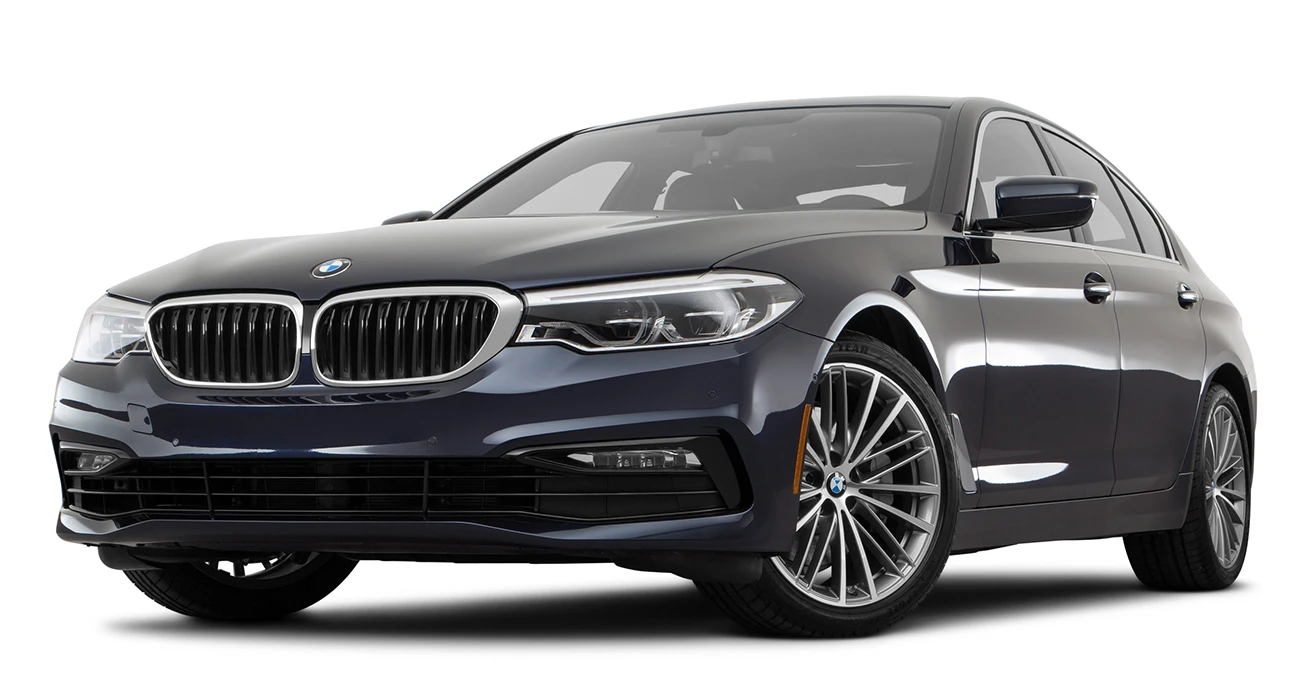 Climbing slightly above its larger sibling (the BMW 540i) on this list, the 530i has all of the same benefits with a slightly less powerful engine, meaning it's still ideal for everyday use in comfort and elegance. 2017–2022 models generate 248 hp with the 2.0L four-cylinder engine, making it a great daily driver. The BMW 530i comes in RWD or AWD versions and introduced a plug-in option (the 530e) in 2018. This really is a deeply versatile sedan.
Additional features of the 2017–2022 BMW 530 include:
Pedestrian detection

Rear cross-traffic alert

Navigation
Learn more at our BMW 530i research page.
The Porsche Panamera is curvaceous and lavish, making a real statement no matter where you go. Fully redesigned for 2017, its balanced driving experience is one of many highlights. Another huge plus for this vehicle is its power. The 2017–2022 Panamera comes in a huge multitude of trims and configurations and even the base trims have some exciting engine options—including V6 options with either 330 hp (2017–2018) or 325 hp (2019–2022). Dynamic handling combined with an opulent cabin further adds to the luxury of the Porsche Panamera.
There are plenty of other great features of the 2017–2022 Porsche Panamera, including:
12.3-inch infotainment system (2018 onwards)

Leather seating

Optional night vision assist
Learn more at our Porsche Panamera research page.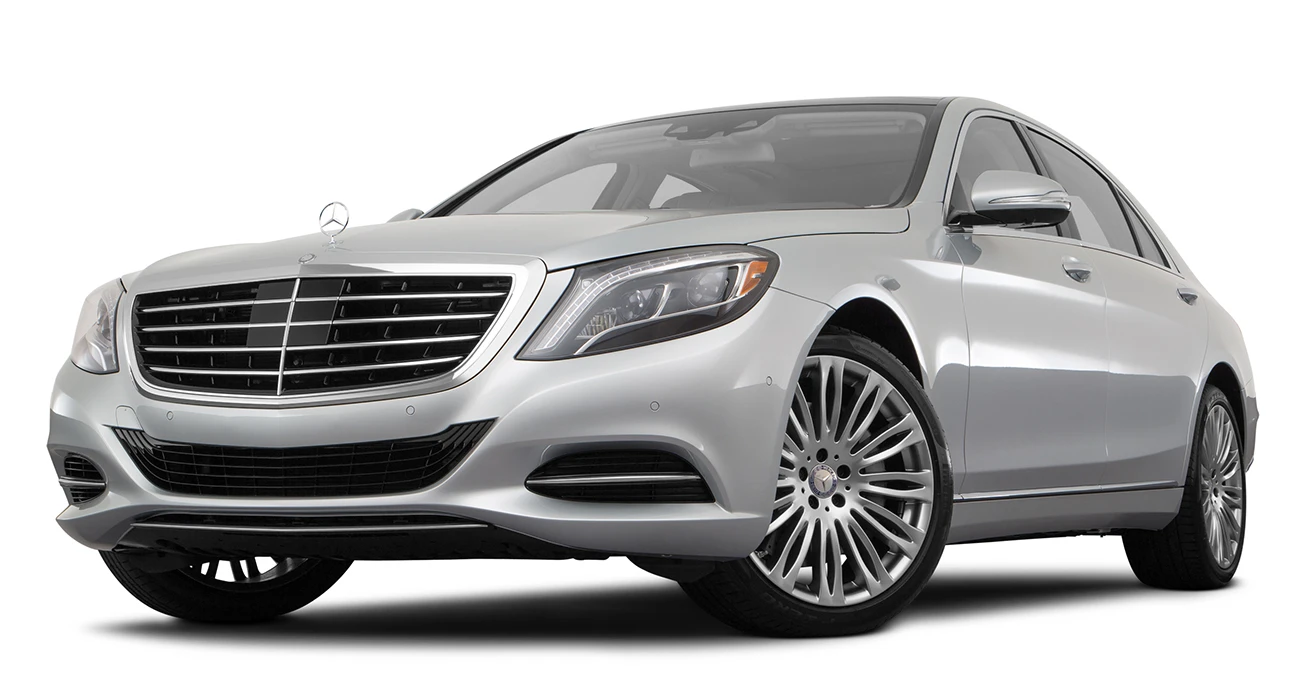 The base model for the lavish Mercedes-Benz S-Series, the 2017 S550 is brimming with power and features. Its potent V8 engine achieves 449 hp and it comes loaded with perks to make your life easier and more comfortable, including not one but two 12.3-inch infotainment screens, forward collision warning with brake assist, and leather upholstery.
Other benefits of the 2017 Mercedes-Benz S550 include:
Keyless entry

Air purification and fragrance system

Rain-sensing wipers
Learn more at our Mercedes-Benz S550 research page.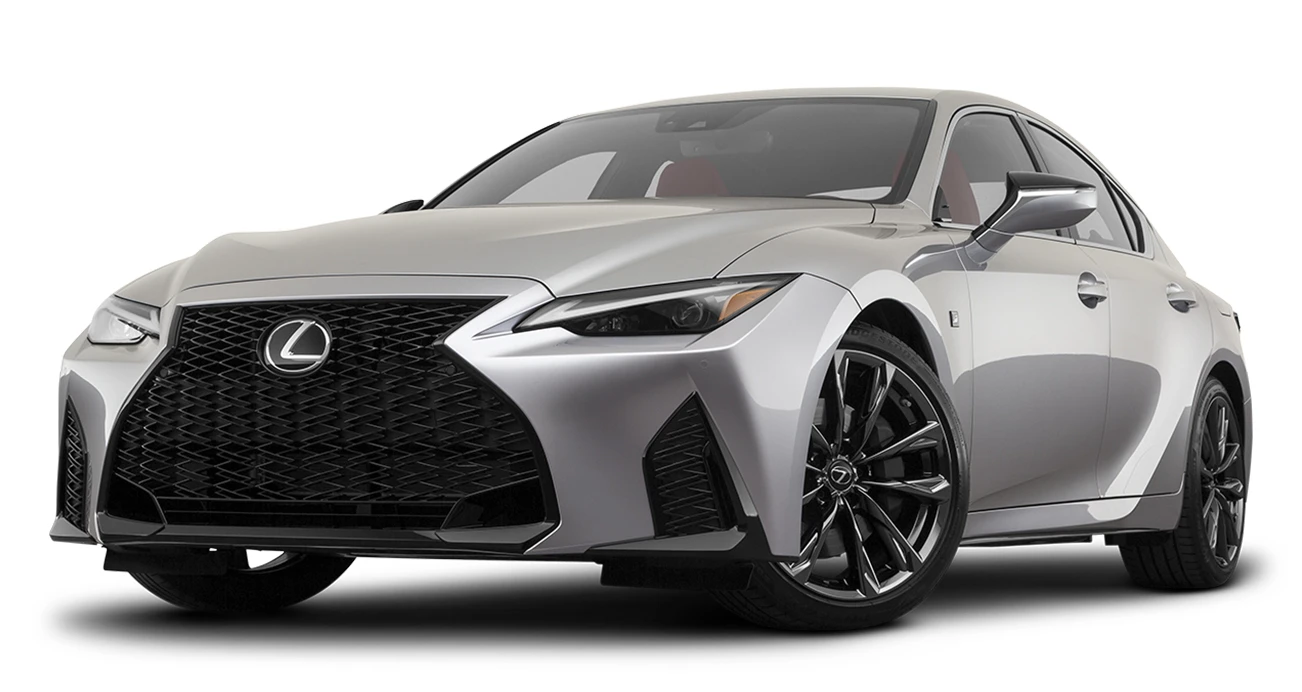 The Lexus IS is eye-catching, to say the least. The 2017–2022 350 trim is available in RWD or AWD and features a 3.5 L V6 engine. The vehicle boasts a smooth ride and lavish cabin, making comfort a priority, and has all the generous perks of the base 200t trim with yet more on top. This includes push-button start, Bluetooth connectivity, and a 10-speaker audio system. Plus, the Lexus IS effectively muffles outside noise thanks to the use of high-end cabin materials.
Additional features of the 2017–2022 Lexus IS 350 include:
Power-adjustable front seats

Pre-collision braking

Leatherette upholstery
Learn more at our Lexus IS 350 research page.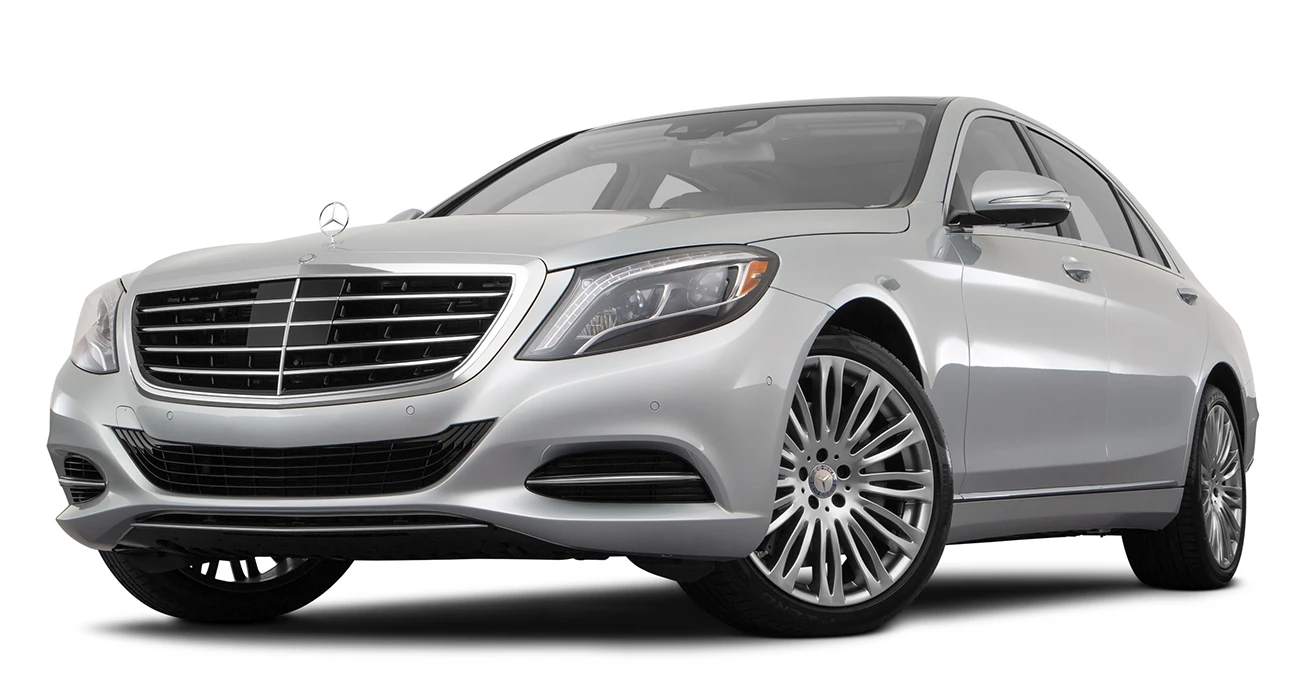 The E-Class is a staple of the Mercedes-Benz family, and its base sedan model is the E300: a smooth, comfort-oriented ride with bags of impressive features. The 2017–2019 E300 is ideal for shopping trips and your commute in particular, but the tech benefits and plush seating do also lend themselves well to long drives. With leatherette upholstery, a 12.3-inch infotainment screen, Android Auto and Apple CarPlay connectivity, and forward-collision warning (all 2017–2019 models), the E300 packs a real punch in the luxury sedan stakes.
Other standard features of the 2017–2019 Mercedes-Benz E300 include:
Turbocharged four-cylinder engine

Crosswind assist

Dual-zone automatic climate control
Learn more at our Mercedes-Benz E300 research page.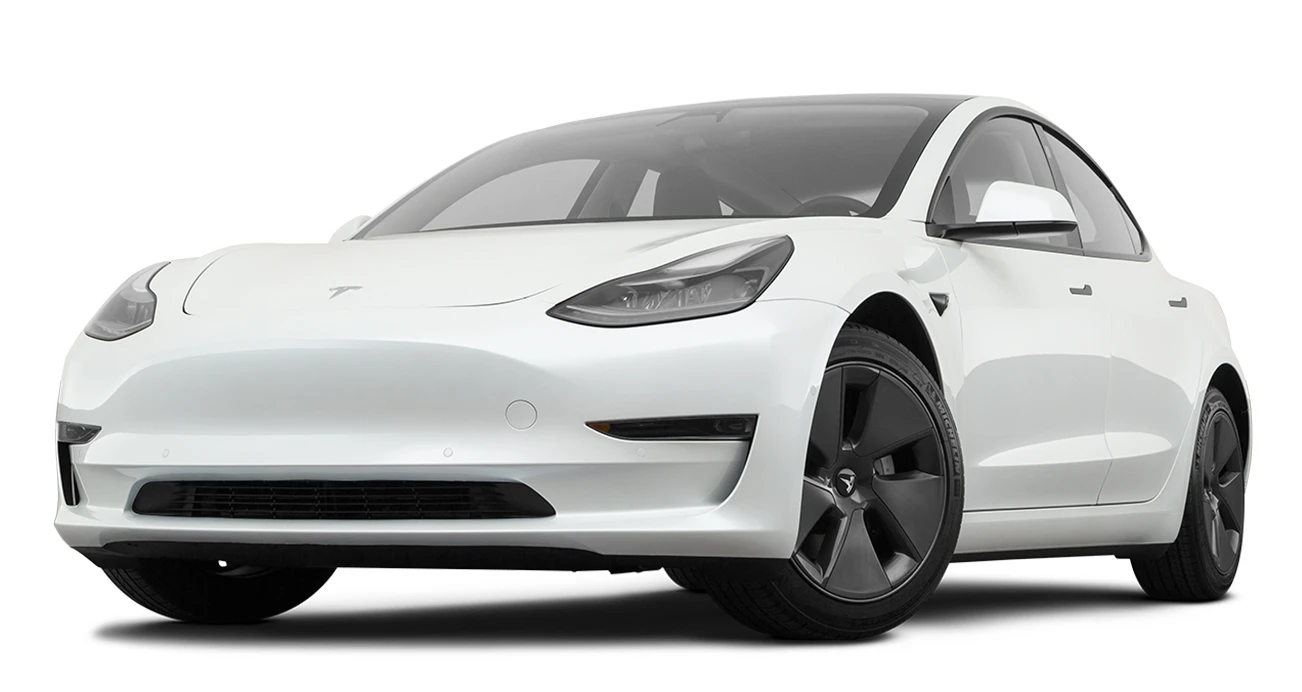 The sumptuous all-electric Tesla
Model 3 takes the top spot in this list of the best luxury sedans. Athletic handling and brisk acceleration are backed up by an impressive EV range. The 2018 Tesla Model 3 Mid Range has an EPA-estimated range of 260 miles, while the 2018 Long Range offers 353 miles (both when fully charged).
For those looking for both style and green credentials, look no further.
Standard features of the 2018–2022 Tesla Model 3 also include:
Front and rear parking sensors

15-inch touchscreen

Easy-to-use navigation system
Learn more at our Tesla Model 3 research page.
With power under the hood and total luxury inside the cabin, one of these stunning sedans will certainly make you stand out from the crowd. Looking to learn more? Check out these related articles:
Unless otherwise noted, information related to these featured vehicles comes from third-party sources, including manufacturer information. Product and company names may be trademarks or registered trademarks of third-party entities. Use of them does not imply any affiliation with or endorsement by these entities.