10 Best Manual Transmission Cars for 2021: Ranked
---
PUBLISHED WEDNESDAY, JANUARY 20, 2021
Ultimate control for an engaging drive.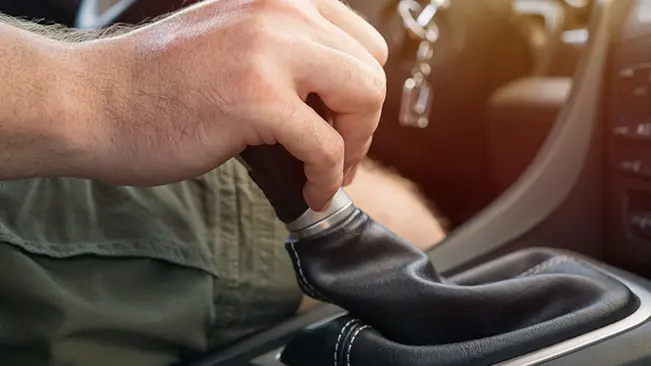 A manual transmission is designed to provide the ultimate control over how your car drives. Whether you have a practical reason such as handling tricky weather conditions or you just like an engaging drive, stick shift cars could be for you. You'll find some fantastic off-road vehicles and sports cars that offer a manual transmission option, as well as a few practical daily drivers, too.
If you're shopping for a manual transmission vehicle, you're in the right place. Use this list of the 10 best manual transmission cars for 2021 shoppers (based on CarMax sales data from May 1, 2020, through October 31, 2020) to jump start your search.
If it's off-road prowess you're looking for, the Jeep Wrangler is a great choice, so it's not surprising to find it on a list of best manual cars. 2018 models include a standard 3.6L V6 engine with 285 horsepower, paired with a six-speed manual transmission. Look for four-wheel drive models if you intend to take your Wrangler off-road. Another excellent AWD machine on this list is the Subaru WRX. The WRX's rally pedigree means AWD is standard across all model years and trims, so you can have fun on your drive.
If you're after something compact yet practical, consider the Ford Fiesta or Fiat 500. If you need a good amount of space but still want a hatchback, take a look at the Ford Focus. Manual cars make for an engaging commute, which can be especially fun if you get the chance to take on country roads or mountain lanes. The Volkswagen Jetta and Nissan Versa are two great options if you want dynamic handling alongside commuter car comfort.
One of the best reasons to go for a manual transmission is the control it can give over the responsiveness of the car. This is especially important if you're driving something sporty. The Ford Mustang and Chevrolet Camaro are two muscle cars with available manual transmissions (2017 onward) and they're a whole lot of fun, no matter where you intend to drive.
Looking to explore more options? Check out these related articles: