1. Spacious cabin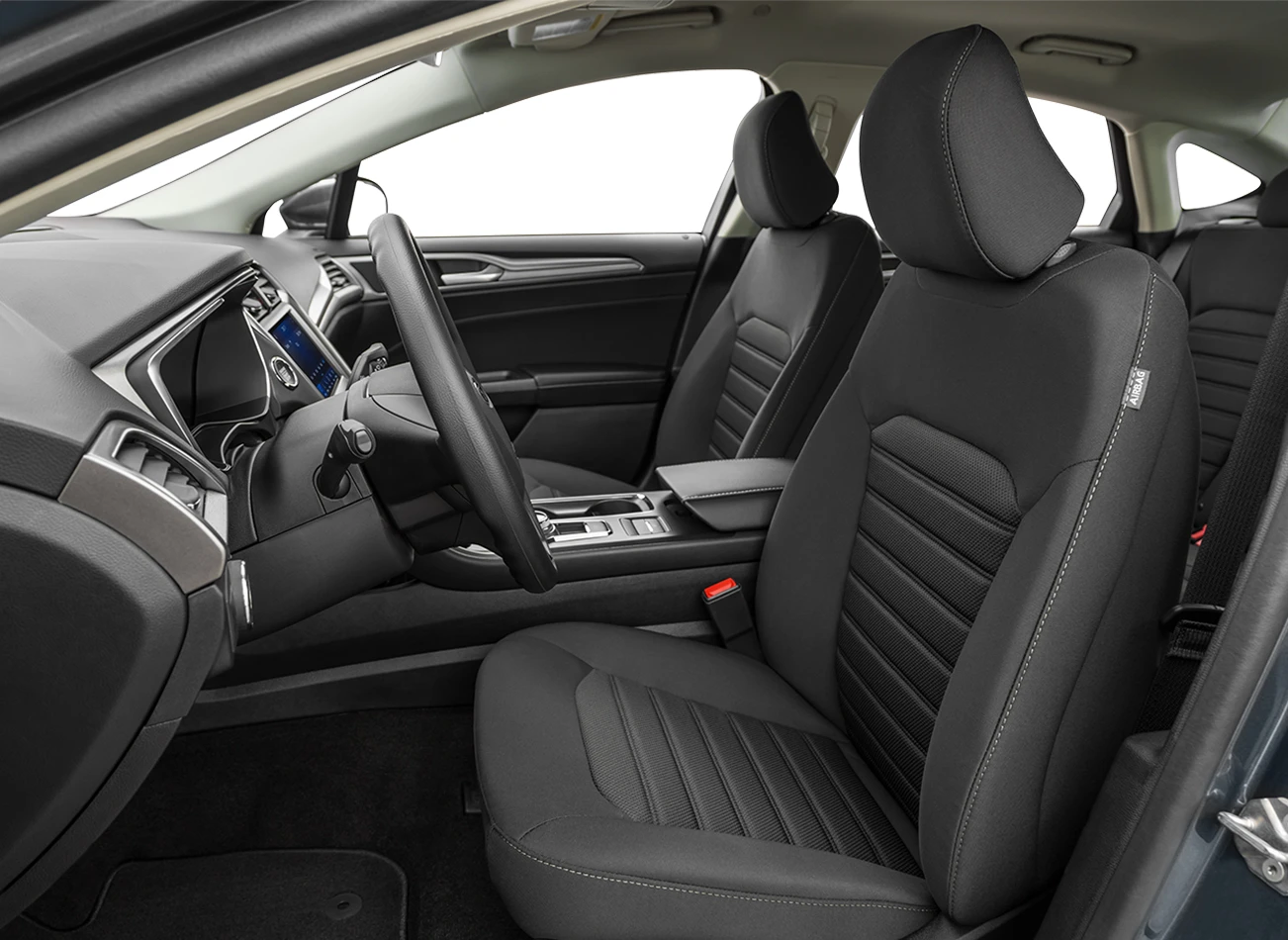 The 2020 Ford Fusion Hybrid is a sedan with a spacious cabin that offers plenty of room for your passengers. It's 192 inches long, with a total of 102.8 cu-ft of passenger volume. Front legroom measures 44.3 inches, and second-row legroom is a generous 38.3 inches. Taller passengers will enjoy headroom of 39.2 inches up front, with second-row headroom measuring 37.8 inches. This gives both front and backseat passengers enough room for a comfortable ride, even on longer trips.
2. Ample cargo room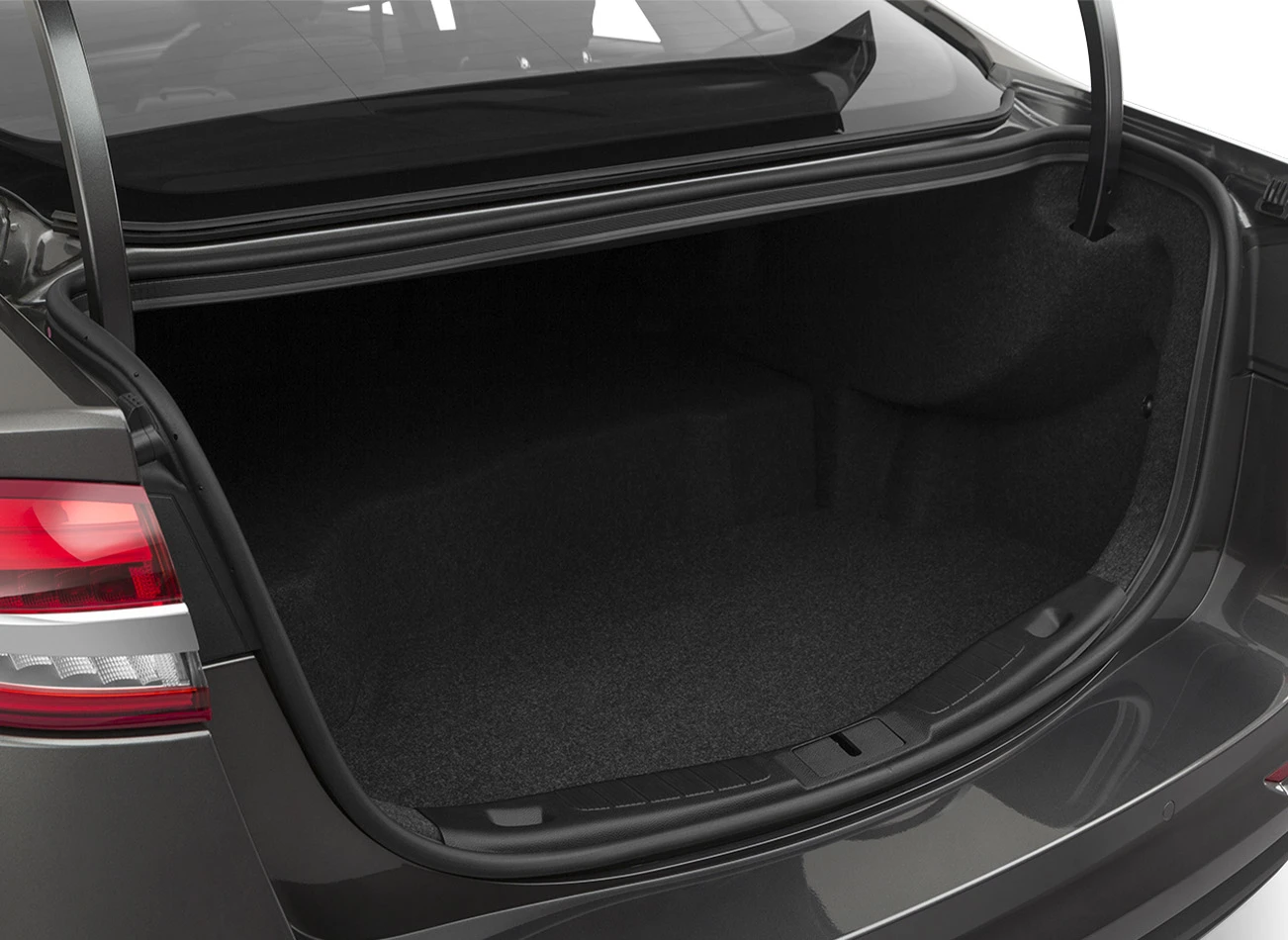 The 2020 Ford Fusion Hybrid has plenty of space for cargo, too. It has a 12 cu-ft trunk, and the rear seats fold in a 60/40 split, increasing the total cargo capacity significantly. You can easily fit one large suitcase and a couple of duffel bags in the trunk, as well as a few shopping bags or sporting equipment.
3. Hybrid performance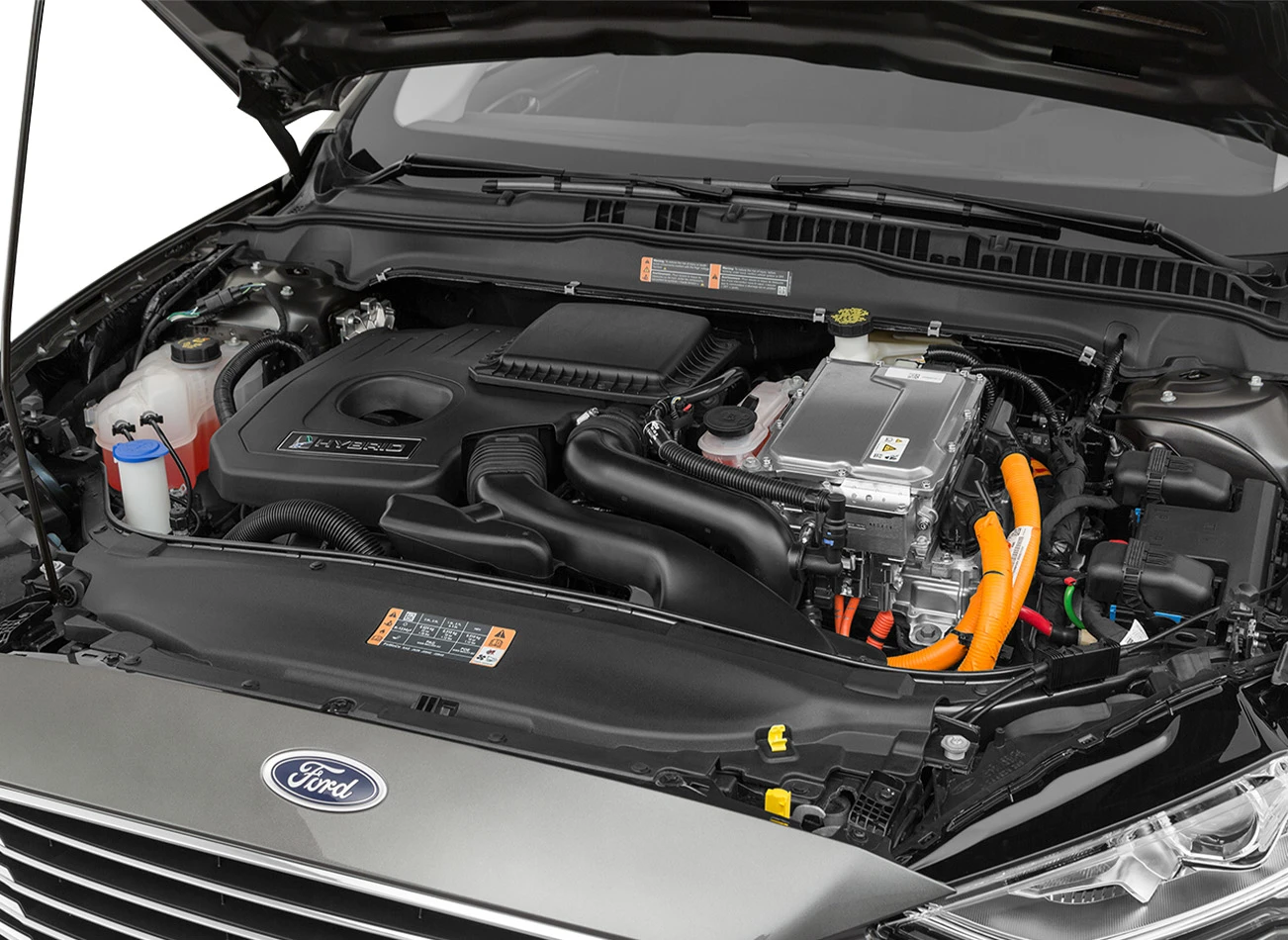 Although it's not a performance-oriented vehicle, the 2020 Ford Fusion Hybrid is fun to drive and is capable of delivering an exciting ride. Powered by a 2.0L four-cylinder engine combined with an 88kW electric motor for a total output of 188 hp, its steering is responsive and it handles smoothly. The Ford Fusion Hybrid accelerates fairly quickly for a car of its size, going from zero to 60 mph in nine seconds (according to the manufacturer, when new).
4. Great infotainment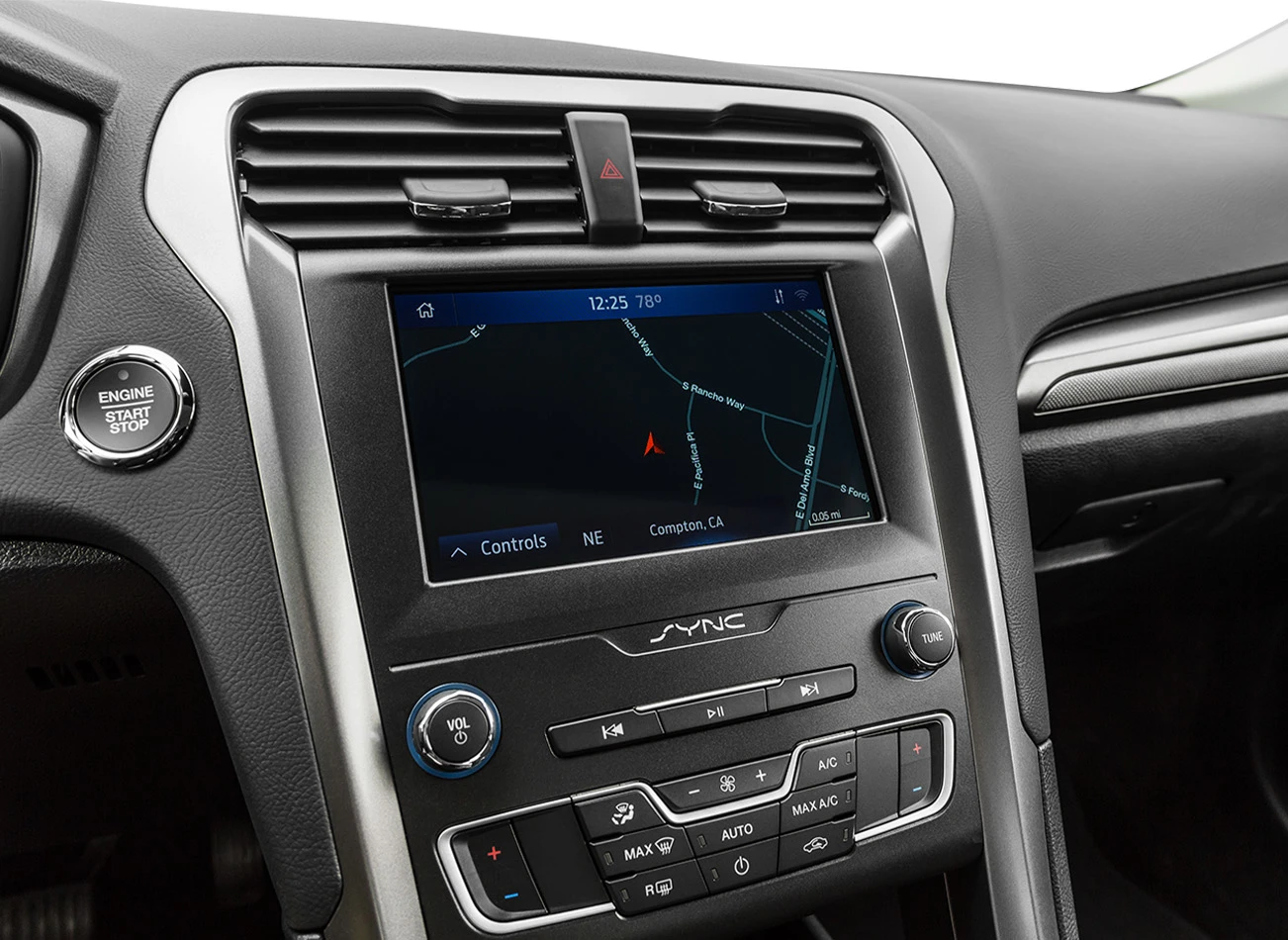 The 2020 Ford Fusion Hybrid comes standard with an easy-to-use infotainment system that ensures maximum connectivity and entertainment for you and your passengers. It's equipped with Ford's SYNC® 3 infotainment system, which you can access through an eight-inch touchscreen. It's compatible with Apple CarPlay® and Android Auto™, and it has Bluetooth® connectivity.
5. Plenty of driver aids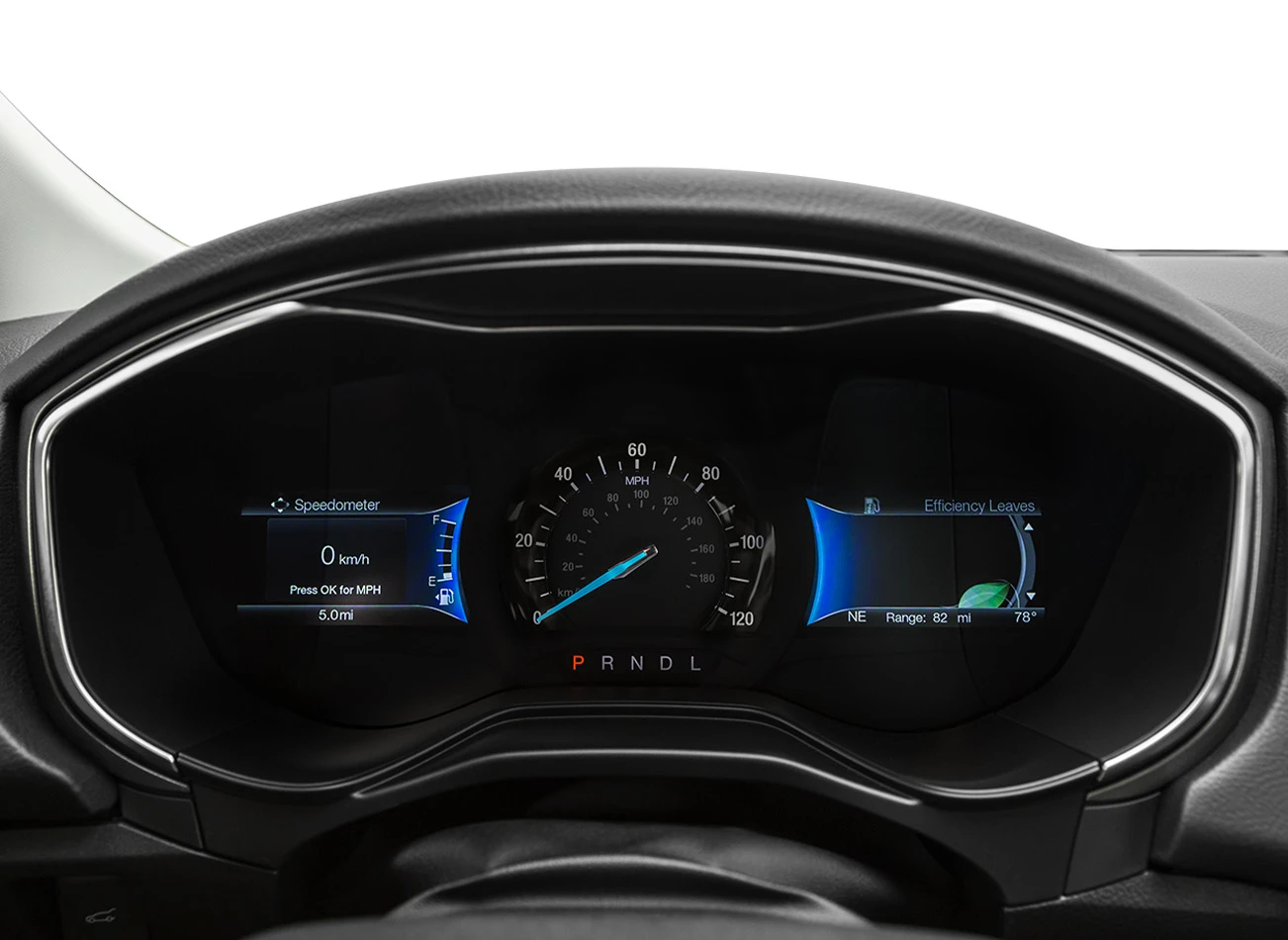 The 2020 Ford Fusion Hybrid is equipped with many standard driver-assistance features, including forward collision warning and blind-spot monitoring systems. It also has rear parking sensors and pedestrian detection, as well as automatic emergency braking and lane departure warning, which can come in handy in various situations on the road.