1. Plenty of driver-assistance features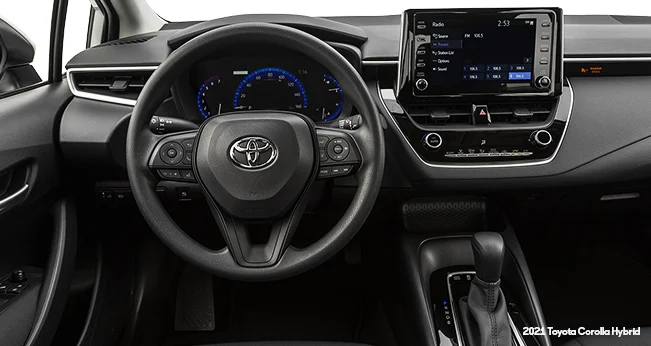 You'll love the generous driver-assistance features and technology that come standard on the 2021 Toyota Corolla Hybrid. The driver-assistance suite includes a pre-collision system with pedestrian detection, plus 10 airbags and two sets of LATCH connectors for the rear outboard seats. With the Corolla Hybrid, taking your precious family cargo on highway road trips can be a breeze.
2. Dynamic exterior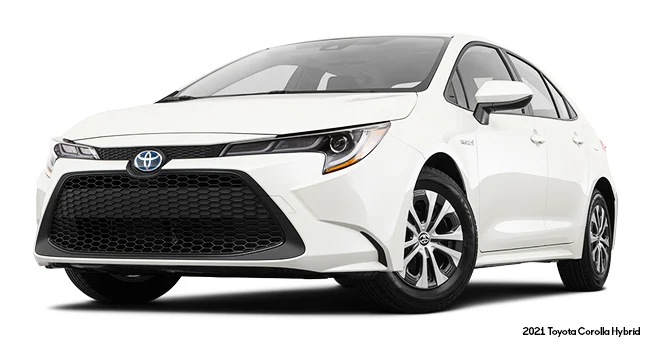 If you're shopping for a hybrid vehicle that's dynamically styled, take a closer look at the 2021 Toyota Corolla Hybrid. Its bright exterior paint options are stylish and sleek, and its sports-like cavernous black grille makes for an impressive front fascia. This is a tidy and trim sedan that will turn heads wherever you go.
3. One terrific trim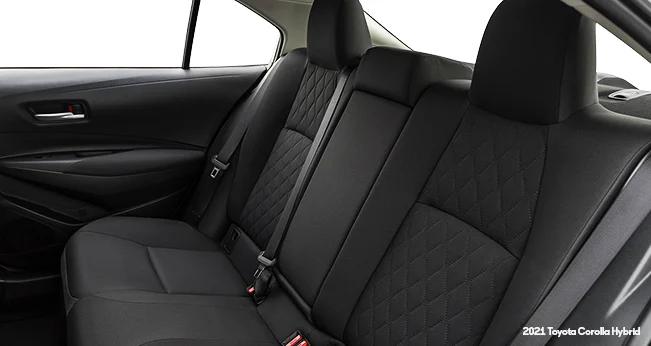 The 2021 Toyota Corolla Hybrid is available in one trim, simplifying your decision-making process. The single LE trim is outfitted with just about everything you could want, with comforts such as automatic climate control and smart phone connectivity delivered in an effortless, classy interior. When you know you're choosing well, it's an easy decision to make.
4. Four drive modes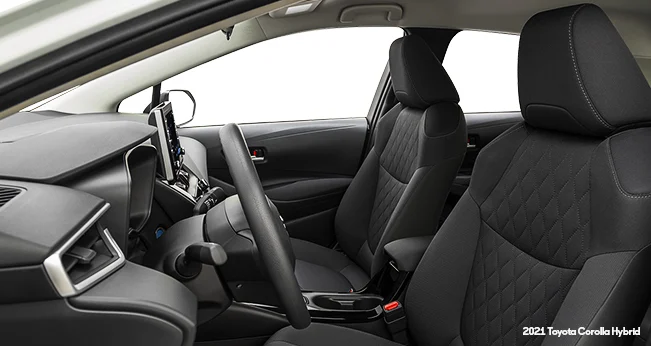 Whether you're new to hybrid driving or you're already a pro, the 2021 Toyota Corolla Hybrid can help you make the most of your fuel-sipping ride. While Normal and Eco modes speak for themselves, slip the Corolla Hybrid into EV mode and you'll be on battery power only, enjoying the near quiet as you make your way downtown. Switching to Sport mode means a boost of acceleration, thanks to the hybrid battery kicking in to assist the gasoline engine.
5. Graceful driving presence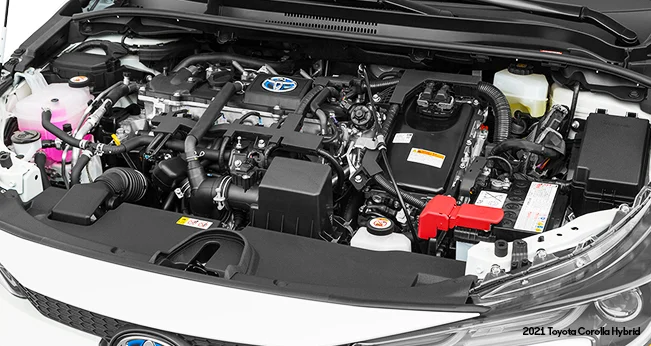 For smooth handling and a comfortably controlled ride, the 2021 Toyota Corolla Hybrid has you covered. This is a functional, no-nonsense ride—a great choice whether you're a new driver, have a growing family, or you're a senior enjoying some travel time. No matter what your age, you'll love driving the Corolla Hybrid.