Best Used Luxury Hybrid SUVs for 2023
---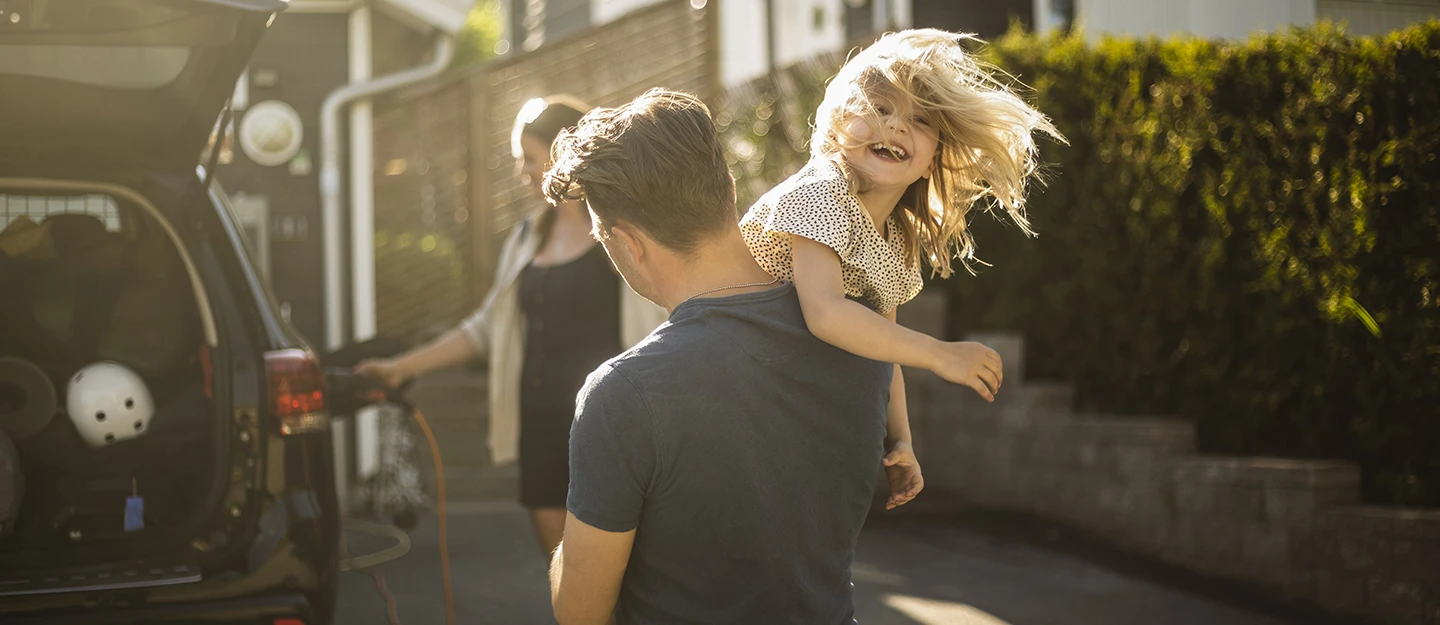 More features, fewer fill-ups.
For impressive tech, deluxe passenger comforts, and the satisfaction of going further between fill-ups, a luxury hybrid SUV ticks all those boxes and more. Treat yourself to a vehicle that not only looks and feels special, but is also rewarding to own.
By combining a conventional gas-powered engine with an electric motor and battery, hybrid vehicles aim to achieve better fuel efficiency by using electric power to supplement or replace gas-only power during the course of your driving day.
Plug-in hybrids have larger batteries and more powerful electric motors. You can charge them up to get some all-electric miles, or drive them like a regular hybrid. That means you can save on gas by commuting in EV mode, and also take road trips without having to worry about finding a charging station.
Ready to find the right luxury hybrid SUV for you and your crew? Starting with a list of highly recognized luxury brands, we compiled a list of the 10 most popular used luxury hybrid SUVs with CarMax customers. Learn more about how our luxury lists work.
Best Used Luxury Hybrid SUVs for 2023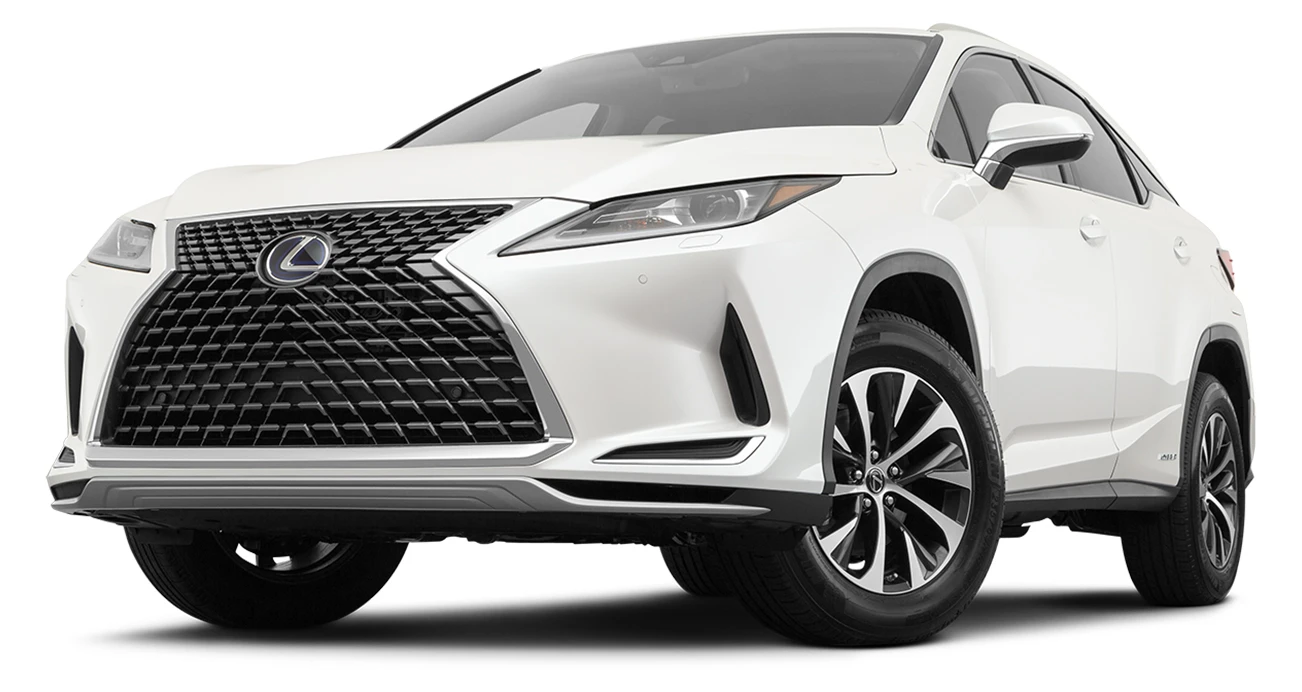 With plenty of room across two rows, the 2018-2022 RX 450h is a three-row midsize hybrid SUV with soft touch surfaces, available leather seats, and great sound insulation for crystal-clear conversations. The second row has slide, recline, and fold functionality, allowing your passengers to add more bags, or lean back for a nap on big trips.
All 2018-2020 models feature an eight-inch display screen as standard, adaptive cruise control, and Bluetooth® calling. From 2020 onward, expect standard Android Auto™ and Apple CarPlay® functionality, plus an optional 12.3-inch touchscreen infotainment system.
Part of the fourth generation introduced in 2016, the 2018-2020 models have all-wheel drive as standard and are powered by a 3.5L V6 engine with three onboard electric motors (AWD was optional in 2016-2017 and FWD with 2 electric motors was standard). This combined set-up delivers 308 hp and an EPA-estimated 30 mpg combined.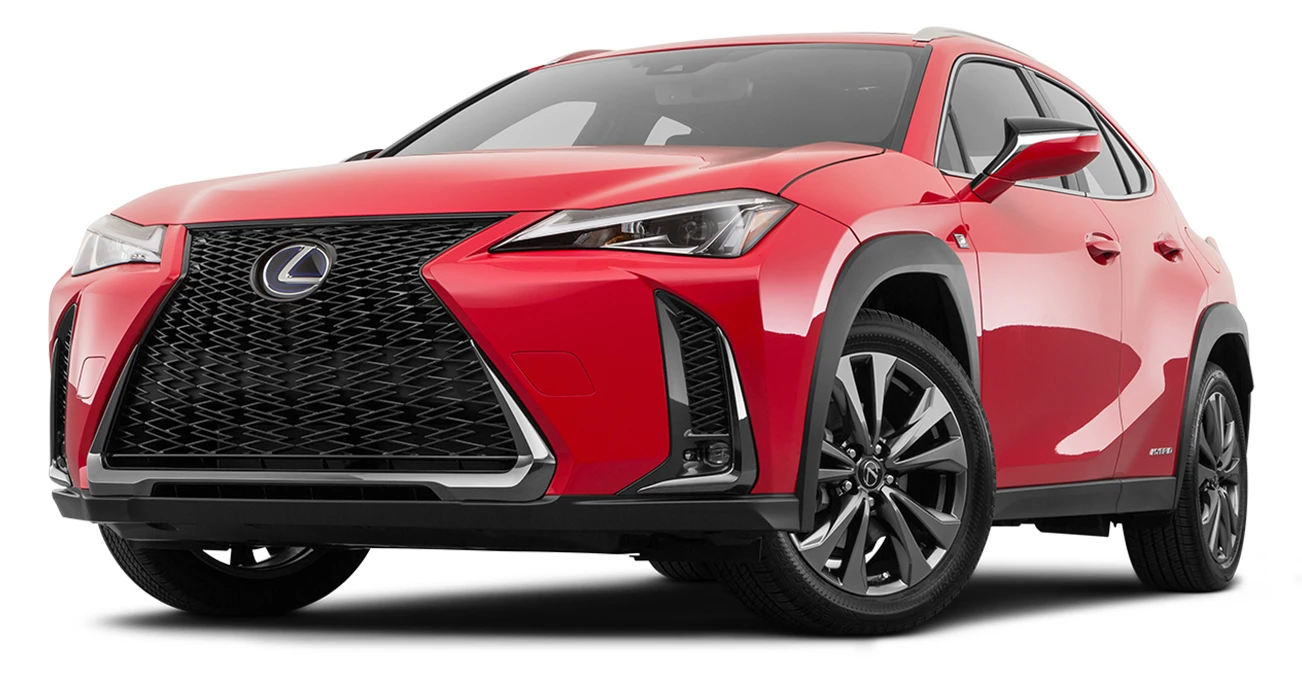 Sleek curves, a supersized grille, and dramatic exterior accent lighting all ensure the 2019-2021 UX 250h has highway presence and downtown curb appeal. Once inside, the small SUV's modern interior boasts NuLuxe® synthetic leather upholstery, smartphone connectivity, and charge ports and cupholders across both rows.
How about more spontaneous trips out of town? The 2019-2021 UX 250h has a 2.0L hybrid powertrain that delivers a blockbuster EPA-estimated 39 mpg.
And once you've entered your destination into the onboard navigation system, the Predictive Efficient Drive system can forecast when to regenerate hybrid power along the route or conserve fuel by using battery power on certain up or downhill stretches.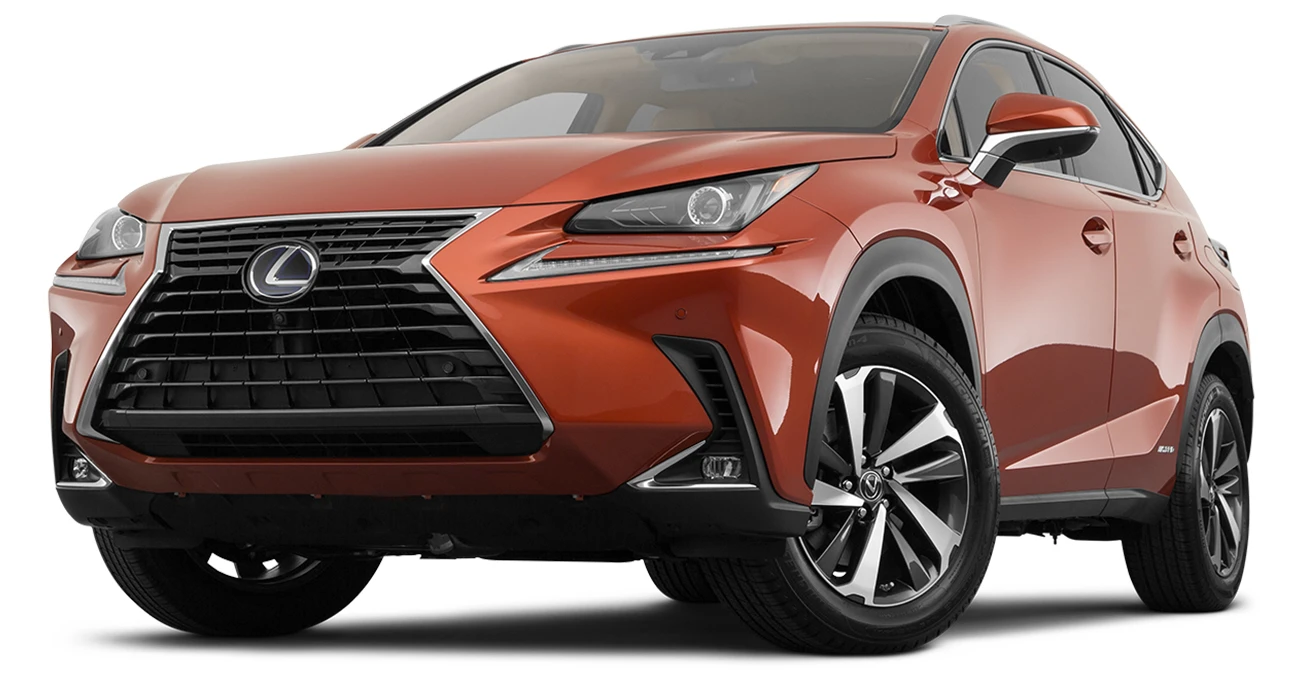 If you're shopping for a small hybrid SUV that has upscale luxury and the chops to take on your active lifestyle, the Lexus NX 300h could be the right fit for you. Feel free to fill up the 16.8 cu-ft cargo area with your golf bags and have your friends do the same, the 2019-2021 NX 300h has space for everyone. Its luxurious cabin comes with NuLuxe simulated leather upholstery as standard, power-adjustable front bucket seats, and plenty of legroom for your buddies in the second row (36.1 inches). High-end standard features like onboard available Wi-Fi and an eight-speaker audio system will keep everyone entertained.
Delivering an EPA-estimated 31 mpg combined, the 2019-2021 NX 300h is powered by a 2.5L four-cylinder hybrid powertrain.
From 2017, all-wheel drive also comes as standard, allowing for a little light adventuring.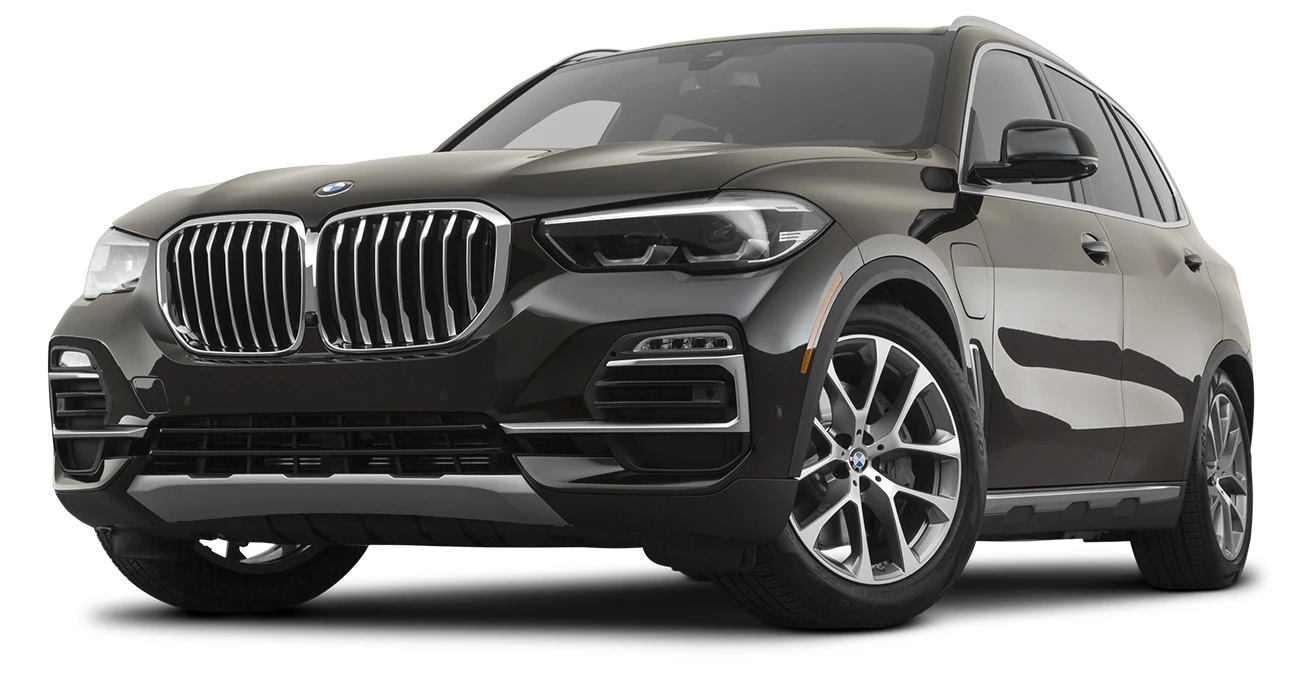 For a seriously stylish midsize SUV that matches your enthusiasm for life's great adventures, the 2016-2018 BMW X5 Plug-In Hybrid could be the bright spark you're looking for.
Weekends at a beachfront rental or lakeside cabin are welcomed by the 2017-2018 X5 Hybrid. Its standard all-wheel drive and adjustable suspension dampers will make light work of back roads. You can throw in all your creature comforts or a grand picnic hamper, too, as there's 34.2 cu-ft of storage space to play with behind the second row.
The 2016-2018 BMW X5 Plug-In Hybrid is powered by a 2.0L four-cylinder engine with an electric motor and a 9 kWh battery. By keeping the gas topped up and charging your X5 overnight, you not only boost your fuel efficiency, but you can also play around in electric-only mode, as these model years (2016-2018) provide an EPA-estimated 14 miles of electric-only driving on a full charge, before you need tap into your gas reserves.
Research the BMW X5 Plug-In Hybrid.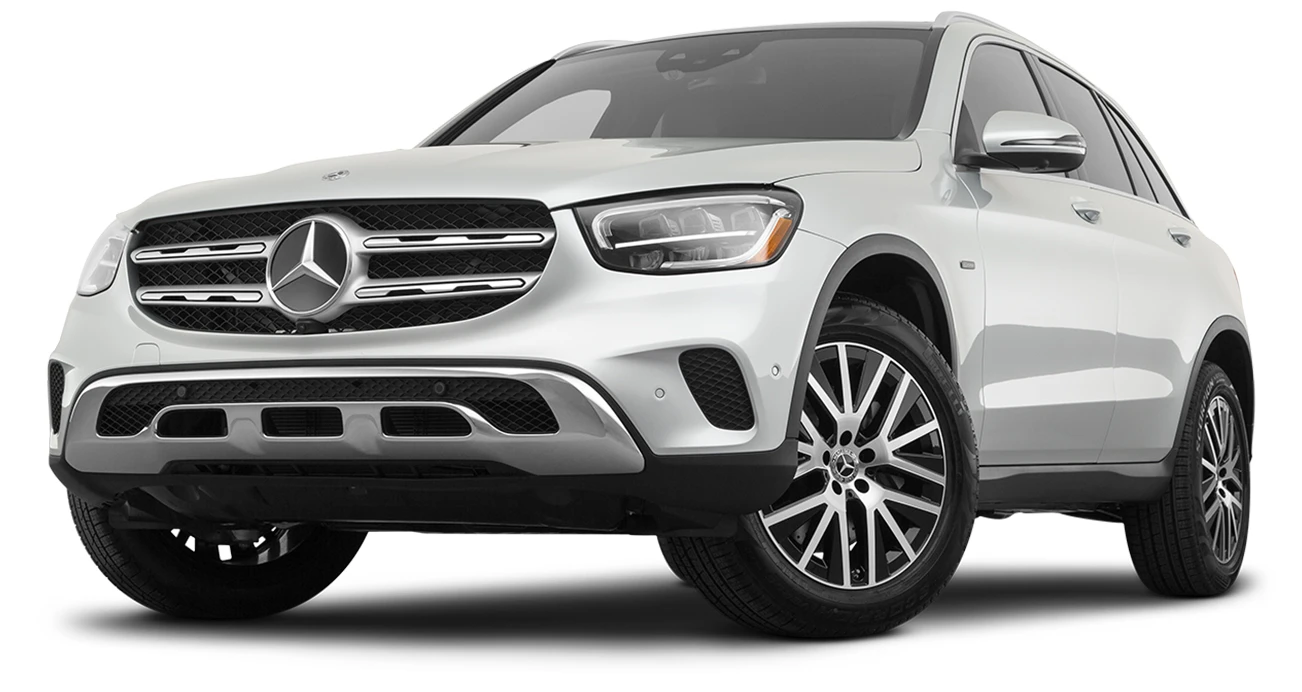 The Mercedes-Benz GLC 350e is a five-seat luxury compact SUV that deserves to be driven every day. The 2018-2020 GLC 350e has a remote power liftgate to make life easier after that big shopping trip when you have myriad bags and boxes. The remote pre-entry climate control can be activated without engine start and will offer a moment of cooling contemplation before you set off for home.
The 2018-2019 GLC 350e pairs the GLC's turbocharged 2.0L engine with an 85-kW electric motor. For 2020 models, the 350e gets a bigger battery and more powerful electric motor that boosts its hybrid and all-electric performance.
When fully charged, the earlier (2018-2019) models achieve an EPA-estimated 10 miles of electric-only range, which leaps to an EPA-estimated 22 miles of all-electric motoring for the 2020 incarnation.
,
Research the Mercedes-Benz GLC350e Plug-In Hybrid.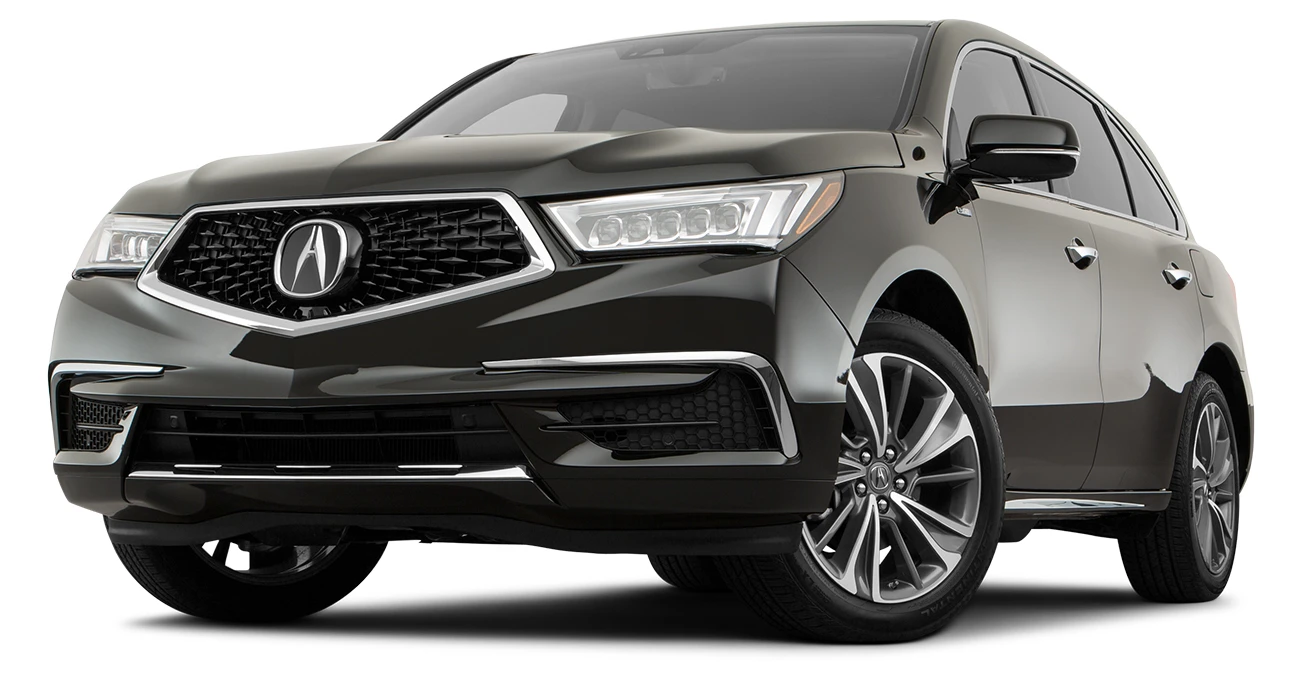 The 2017-2020 Acura MDX Sport Hybrid wants your business. This midsize three-row hybrid looks good inside and out, from the beaming Jewel Eye® LED headlights that light your path to its premium leather upholstery that welcomes you at the end of the working day. From its two infotainment display screens, you can control a 3D navigation system, connectivity features, the 10-speaker ELS Studio® Premium Audio system, and much more.
All 2017-2020 hybrid powertrain models are powered by a 3.0L V6 engine with three onboard electric motors for an EPA-estimated 27 mpg combined.
Research the Acura MDX Sport Hybrid.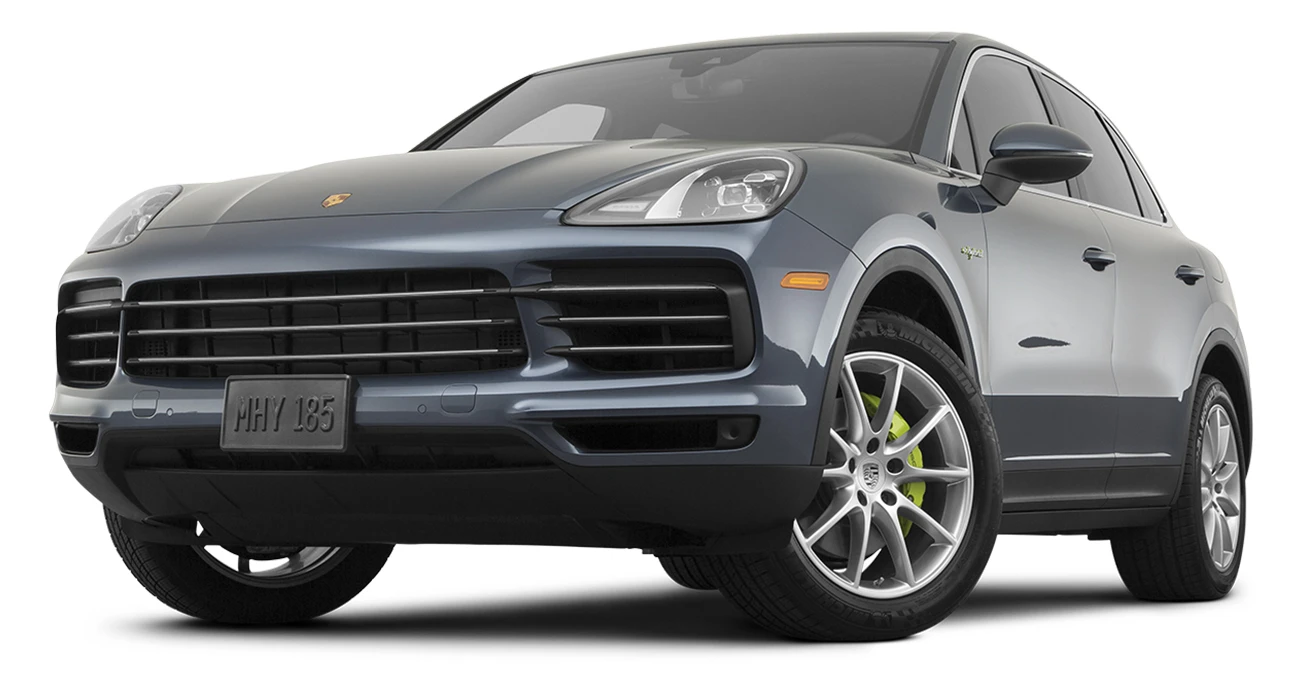 The Porsche Cayenne E-Hybrid is an icon of midsize SUV style. Third-generation models (2019 onward) have an intuitive touchscreen infotainment system, two rows of plush leather seating, and privacy glass. Different drive modes allow the 2019-2021 Cayenne E-Hybrid to adapt to your driving style or the conditions.
The 2019-2021 E-Hybrid can be regularly charged to deliver electric-only miles or run as a regular hybrid. Motivated by a turbocharged 3.0L V6 engine and onboard electric motor, the Cayenne's all-electric miles are particularly useful for around-town trips. The 2021 E-Hybrid can handle your daily errands with an EPA-estimated electric-only range of 17 miles when fully charged.
Research the Porsche Cayenne Hybrid.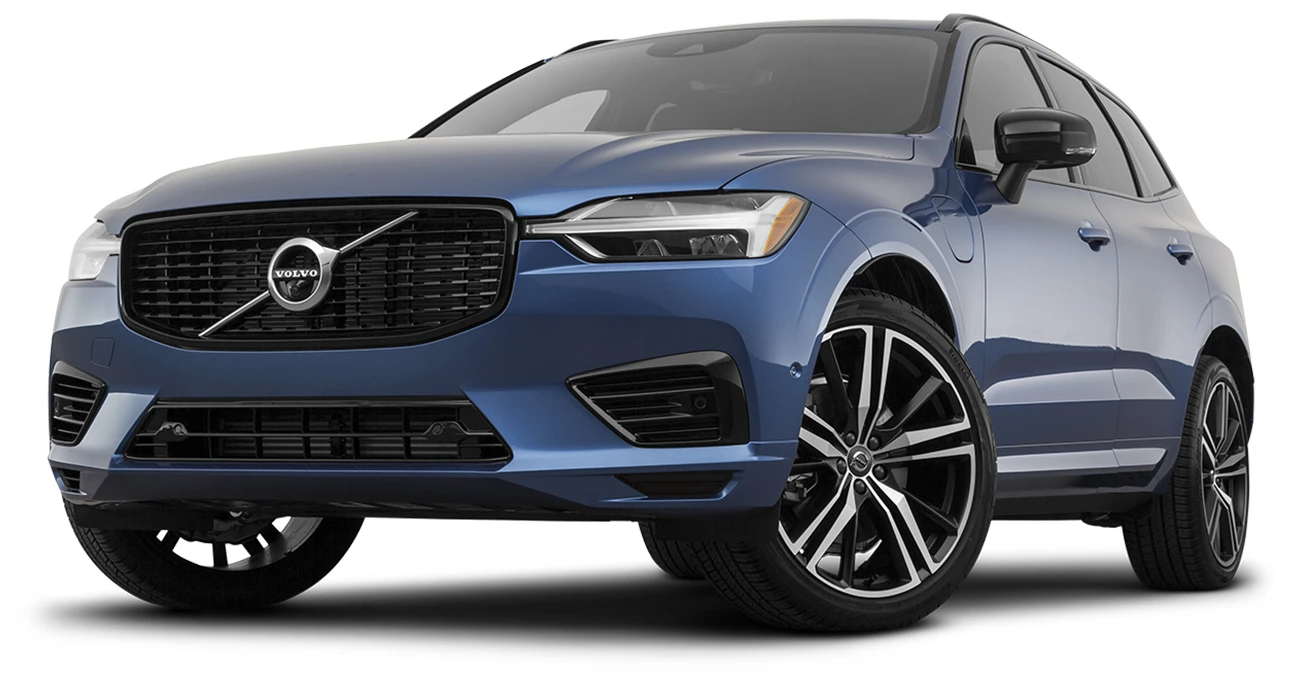 Debuting in 2018 as part of the redesigned second-generation XC60 lineup, this compact plug-in hybrid model is an elegant option for everyday journeys. On the 2018- 2021 base trim, you can expect aluminum interior accents alongside soft-touch leather.
All 2018-2021 XC60 Plug-In Hybrid models are potent and responsive with all-wheel drive and an eight-speed automatic transmission as standard. The turbocharged hybrid system combines to produce a huge 400 hp, 472 lb-ft of torque, and an EPA-estimated all-electric range of 19 miles when fully charged on the 2020-2021 models, with similar figures on those earlier years mentioned.
The XC60 PHEV was replaced with the XC60 Recharge PHEV in 2022, adding more power and range.
Research the Volvo XC60 Plug-In Hybrid.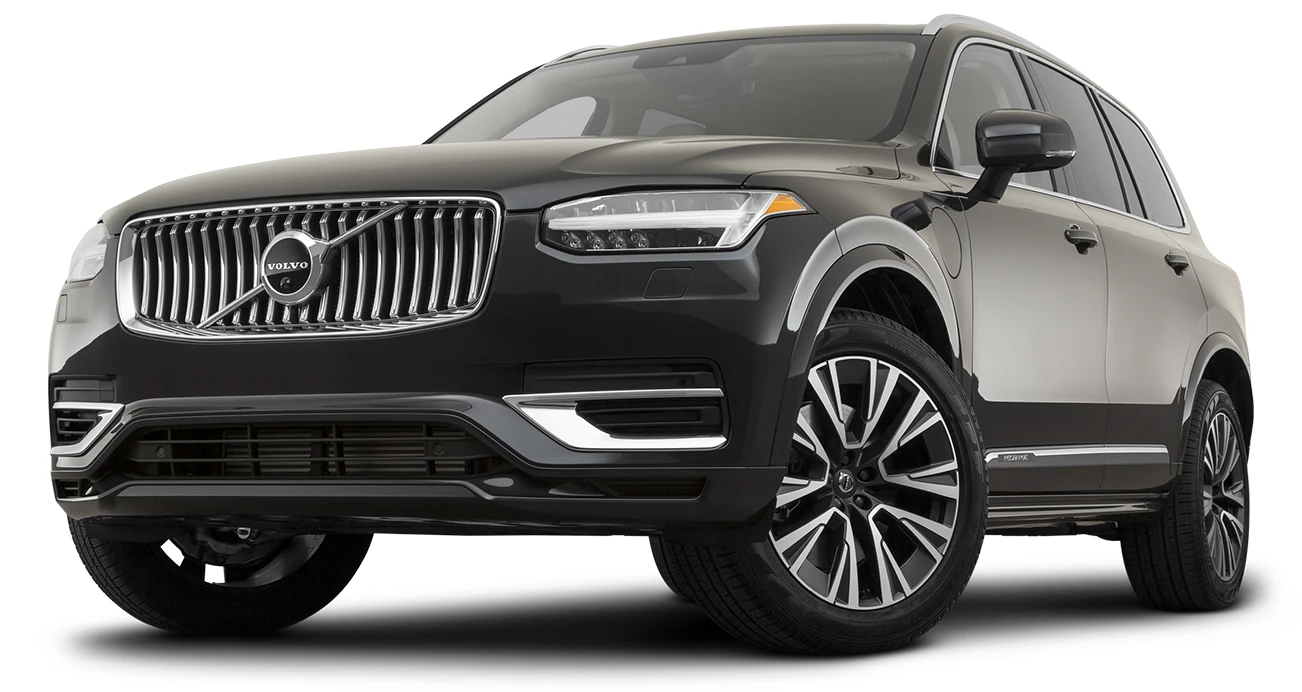 Seating up to seven across three rows, the XC90 Plug-In Hybrid is a midsize SUV that offers passengers deluxe comforts without being overly showy. Base trim features for 2018-2020 models include a 10-speaker audio system, and the chance to stay connected with Apple CarPlay and Android Auto integration. Higher trims add leather upholstery, heated and cooled massaging seats, ambient interior lighting, and more.
The numbers all add up too. The 2019-2021 XC90 Plug-In Hybrid is motivated by a 2.0L gasoline engine and onboard electric motor, good for a total power output of 400 hp. If you're heading cross-country, you'll appreciate the EPA-estimated 520 miles of total range for the 2020-2021 models when you're fully charged and have a full tank of gas.
 But there are all-electric miles with this Volvo too. When fully charged, the 2020-2021 XC90 hybrid can achieve an EPA-estimated 18 miles of electric-only driving.
Research the Volvo XC90 Plug-In Hybrid.
Available for the 2020-2021 model years only, the X3 Plug-In Hybrid is a luxurious compact SUV worthy of consideration. The front row comes standard with SensaTec leatherette upholstery and 10-way power seating. To the rear, your passengers will enjoy having their own USB ports, privacy glass, and 36.4 inches of legroom. The 2020-2021 X3 Hybrid has some great add-on options too. A Harman Kardon® audio system is a stand-alone option, or pick an X3 with the Convenience package to get the panoramic sunroof.
Under the hood, this five-seater has a turbocharged 2.0L four-cylinder engine with a plug-in hybrid system. For short regular journeys, charge the X3 PHEV every night to go electric only. When fully charged, the 2020-2021 X3 Plug-In Hybrid can deliver an EPA-estimated 18 miles of electric-only range before the gas engine kicks in.
Research the BMW X3 Plug-In Hybrid.
A hybrid SUV can give you more miles between fill-ups, so in real terms that means more adventures, more date nights, and more road trips with family and friends alike. Elevate the experience with one of these luxury SUVs and you've got a perfect balance of elegance and economy.
Need more inspiration? Continue your search with these related articles:
Who We Are
At CarMax, we've been buying and selling cars since 1993, and we've made it our business to pay close attention to which cars customers like—and buy—the most. As the largest used car auto retailer in the United States, our overall sample size is large and reflective of the variety of years, makes, and models that we sell.
How We Rank Our Lists
To create this ranking, we started by drawing from a list of highly recognized luxury brands in our inventory. Our list of luxury brands includes Acura, Audi, BMW, Buick, Cadillac, Chrysler, Genesis, Infiniti, Jaguar, Land Rover, Lexus, Lincoln, Mercedes-Benz, Mercury, Porsche, Tesla, and Volvo.
Our analysts then looked at our top sales across each brand and vehicle category over a 6-month period, from September 2022 through March 2023 Looking back over a 6-month period allows for the highest sample size possible while also providing up-to-date pricing information.