7 Best Used Cars under $10K for 2021: Ranked
---
PUBLISHED MONDAY, FEBRUARY 8, 2021
Smart choices for a budget buy.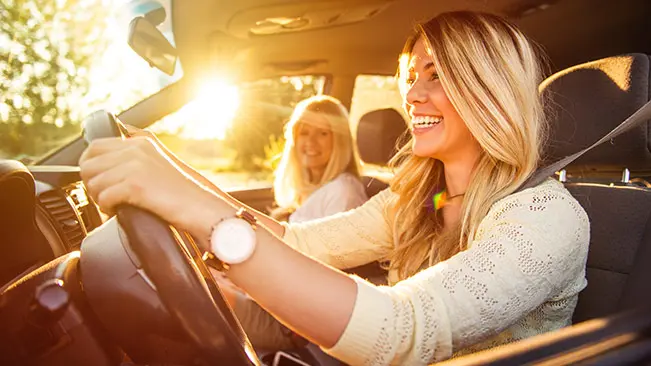 As a car shopper, sticking to your spending goals has never been easier with the variety of used vehicles that will match your budget and offer the features you want, too. Whether you're after an urban dynamo that parks on a pin, a stylish sedan for your highway commute, or a hatchback that's built for weekend adventures, then budget need be no barrier to finding a car with the comforts and conveniences you want.
To help you on your search, we've compiled an updated list of the 7 best used cars under $10,000 for 2021 shoppers, based on CarMax sales and average pricing data from July 1, 2020 through December 31, 2020. Please be aware that certain model years and upper trim configurations may bring the prices of some of these vehicles over $10,000.1
Chevrolet HHR

Chevrolet Aveo
Let's begin with a look at three practical models from Chevrolet. All suit the daily driving needs of singles and families. Whether you're commuting, running errands, or collecting friends for a coffee run, then the Cobalt and Aveo in particular are sure to serve you well, and both are right at home on a list of the best used cars to buy.
The 2005–2010 Chevrolet Cobalt is available as a four-door sedan or two-door coupe. Both body styles are also available as a seriously edgy, sports-tuned version – the Cobalt SS. The 2010 Cobalt SS coupe is powered by a turbocharged engine delivering 260-horsepower.
In its final production year, the 2011 Aveo has some spirited exterior colors and a choice of sedan or hatchback body styles. Both configurations have a 1.6L four-cylinder engine and five-speed manual transmission.
If you're shopping for a runaround that excels at urban adventures, you'll want to add the Scion iQ and Smart ForTwo to your must-see list. In its final year of production (2015), the subcompact Scion iQ is very practical for driving around urban areas. This two-door, four-passenger marvel is available in just one trim level in 2015 and includes an impressive roster of standard tech, including a 6.1-inch touchscreen and Bluetooth® connectivity.
The 2008–2018 Smart ForTwo is an icon of the compact car segment, with plenty of eye-catching reasons to make the 2017 model your next ride, including an optional panoramic glass roof and standard cruise control. The 2017 Smart ForTwo is available in a choice of two powertrains: a turbocharged 0.9L three-cylinder gasoline engine or electric 17.6-kWh lithium-ion battery pack and 60-kW motor. Living in a sun-blessed city? Look for a Smart ForTwo model with the convertible option.
No matter where your daily drive takes you, this updated list of budget-friendly vehicles is a great place to start your 2021 shopping. You're sure to find a zippy, stylish and practical used car under $10,000 that you'll love.
Looking to learn more? Take a look at these related articles:
1
Based on prices on carmax.com from July 1, 2020 through December 31, 2020. Actual prices may vary based on your selected model year, features, and trim packages. Prices do not include taxes, tags, titles, and any applicable fees.