Top 10 Cars with High Ground Clearance: Reviews, Photos, and More
---
PUBLISHED WEDNESDAY, DECEMBER 7, 2016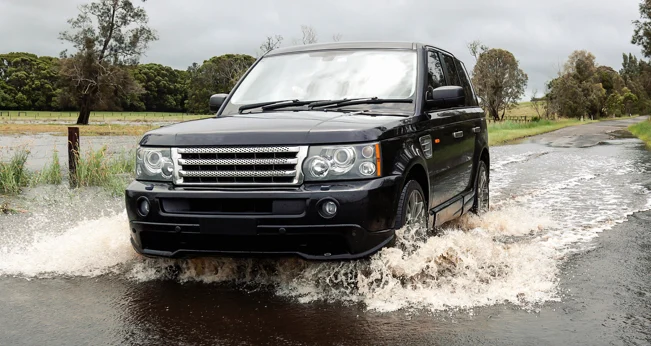 They're big. They're bold. They're kinda in your face. Tall pickup trucks and SUVs have the kind of ride height that gets you over, through, and around the kind of rough terrain which stops other vehicles in their tracks.
If you live in a place with lots of snow, mud, or uneven ground, ride height (defined as the distance between the bottom of your truck's tires and the lowest point on the underside) is probably more important to you than road-hugging and handling characteristics and strong fuel efficiency. You might be in the market for a used truck for sale or rugged SUV that's got enough ground clearance to get you there and back again, without worry about close encounters with the bottom of your vehicle.
Here's a list of 10 such trucks, full of towering profiles and aggressive attitudes, to help you as you conduct your research. All of these vehicles are either all-wheel or four-wheel drive. And all of them are stock trucks and SUVs; if you need a truck with higher ground clearance, you'd do well to check around online for aftermarket-treated vehicles. 
10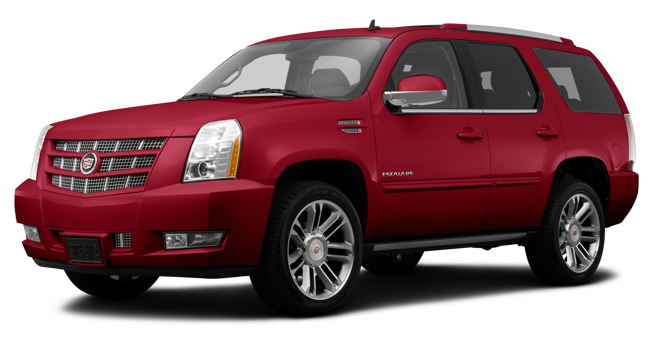 Ah, the Escalade. If you're in the market for big, brawny, and bold (and if the Hummer H2 won't fit in your garage), your list might begin and end with this monstrous SUV from Cadillac. It can hold up to eight passengers in leather-swathed, heated-and-cooled seating comfort, plus all their gear, plus pull anything behind it that weighs up to 7,700 pounds. Believe it or not, there's also an available hybrid version of the Escalade—built between 2009 and 2013, it provides slightly better mpg than the gas-burning, 5.7L V8 version. If you're behind the wheel of an Escalade, you'll put any ground clearance worries you've got in your rear-view mirror.
Ground clearance: 9.71 inches
Vehicle height: 75 inches
09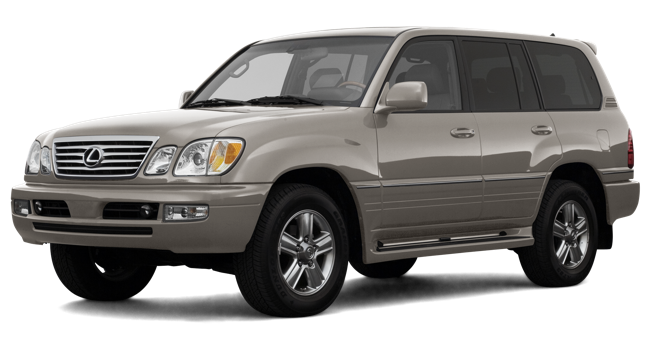 The LX 470 is a more upscale, up-sized, and luxurious SUV than its maker's distant relative, the Toyota Land Cruiser, and it was last built and sold in the 2006 model year, when it was replaced by the even larger LX 570. The 470, with its eight-passenger seating capacity, separate HVAC controls for back-seaters, and 275-horsepower V8 engine, is a great value for the budget-minded, luxury-focused, big truck lover.
Ground clearance: 9.8 inches
Vehicle height: 72 inches
08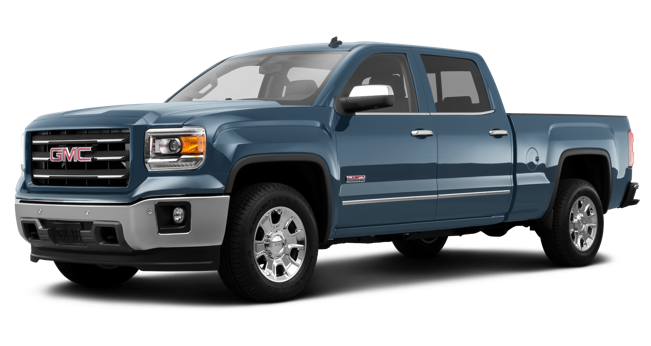 The Sierra 1500 shares running gear with the Silverado, and there are some solid features on this pickup truck, including either two- or four- door model options, adjustable suspension, and a tough-and-torquey, 355-horsepower V8 option that makes it a very capable boat-puller or work truck (or both). Additional features include ventilated front seats and dealer-installed running boards. The Sierra was redesigned for the 2013 model year, and newer versions are equipped with a large navigation screen and infotainment system that CarMax customers find both intuitive and easy to use.
Ground clearance: 9.89 inches
Vehicle height: 73 inches
07
Hummer H2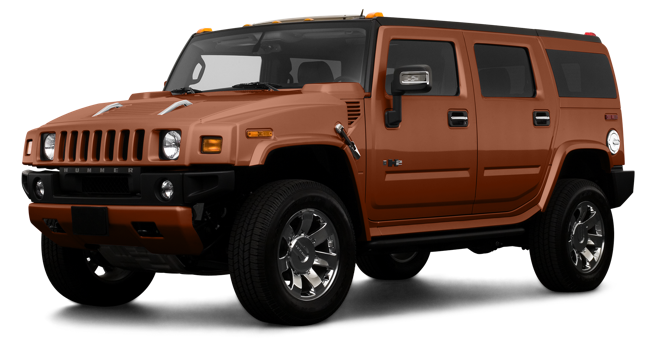 These giant vehicles are beloved by their owners—they're huge, highway monsters, and their presence is un-ignorable. Sure, they get about 10 mpg in city driving and only average 12 mpg on the highway, which is on the low fuel-efficiency end of the fuel-burners on this list. But they don't look like anything else on the road, and the H2's numbers meet the needs of larger families—seating for five, full leather interior, a full-featured navigation system, and a towing capacity of 6,600 pounds.
Ground clearance: 9.9 inches
Vehicle height: 79 inches
06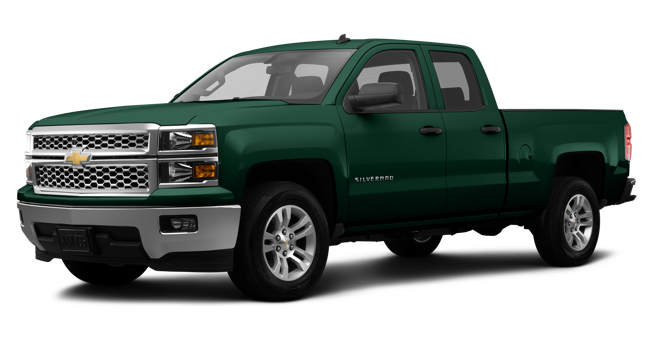 With nearly 10 inches of ground clearance, the Silverado gets you to your work site or family destination in all-American style. The 1500 model pickup is as capable a work truck as it is a passenger-carrier, and it's available in enough permutations to satisfy just about any household.
Ground clearance: 9.96 inches
Vehicle height: 73 inches
05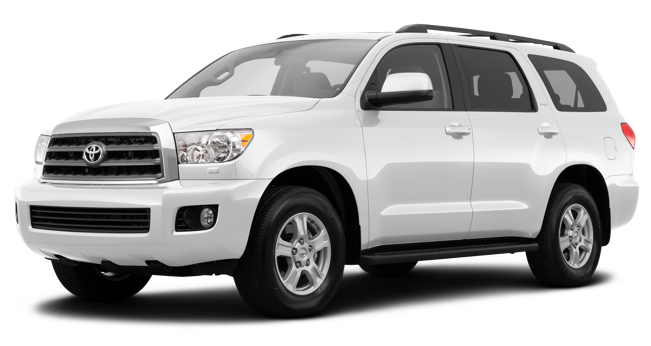 The Sequoia is Toyota's biggest SUV, also built on a heavy-duty truck chassis. There's a wide, third-row bench in the back, and when it's up, the Sequoia seats a total of eight passengers; when it's down, this SUV holds 66 cubic feet of cargo. Second-row captain's chairs are also an option, which reduces passenger capacity but allows for additional comfort on longer-distance trips. To go along with its tall ground clearance, the Sequoia comes with a 5.7L V8 that lets it tow more than 7,000 pounds.
Ground clearance: 9.97 inches
Vehicle height: 77 inches
04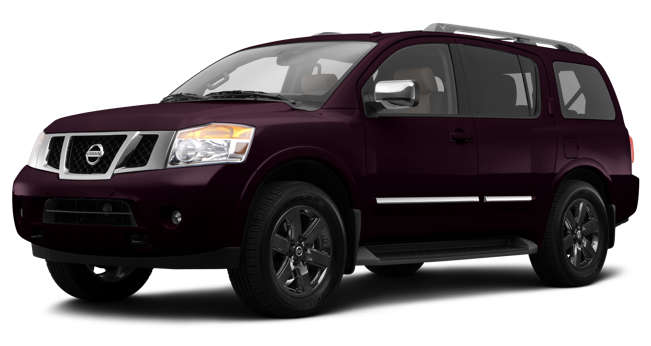 This SUV is Nissan's huge passenger-carrying truck, and it's different from a lot of SUVs in that its body sits on a ladder chassis, giving it the sturdier base that's commonly found on trucks. It comes with real four-wheel drive, and a low range for steep hill descents, as standard equipment. The Armada is distinguished by its oversized wheels and its cavernous interior space (97 cubic feet). It may not have all the off-road capabilities of Toyota's equally spacious Land Cruiser, but it's not as costly, either—an attractive feature for families that spend most of their time on-road as opposed to off it.
Ground clearance: 10 inches
Vehicle height: 77 inches
03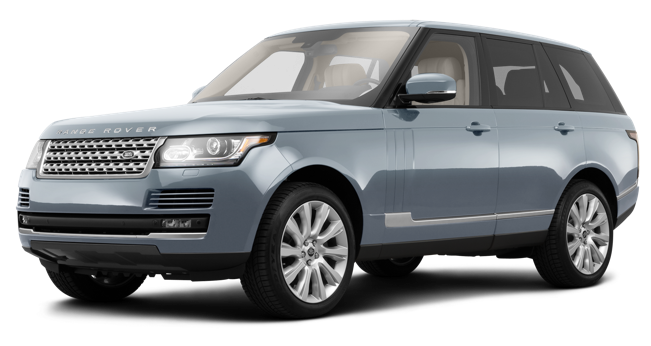 The Range Rover is an SUV that's been steadily improved upon since the 1970s, and for some drivers, its classic looks and pedigree are unmatched by anything else on the road. The Range Rover makes use of sophisticated all-wheel drive and adjustable suspension systems that make it very at home both on and off the road. Other cool features found on this SUV: 20-inch-plus alloy wheels, a panoramic sunroof, and, on the Sport/HSE model, a supercharger.
Ground clearance: 10.03 inches
Vehicle height: 73 inches
02
The Tundra is the largest of Toyota's pickup truck offerings, and it came on the scene in 1999 to replace, well, nothing—before the Tundra, the company didn't have a full-size pickup in its lineup. The Tundra has performed and sold well in the ensuing years, and CarMax customers report that they love their Tundras for their versatile carrying capacity, wide range of comfort features, and for their ability to serve as both a work truck and a daily driver.
Ground clearance: 10.44 inches
Vehicle height: 76 inches
01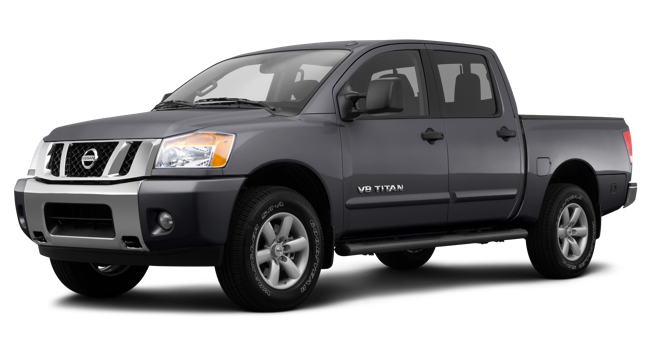 The big, beefy Nissan Titan is a solid choice for navigating tough terrain. It's a tall-tired, four-door pickup with comfortable seating for five. With 300-horsepower on tap, the V8 engine also has plenty of torque, and can pull close to 10,000 pounds in addition to its 1,700 payload capacity. There are two-wheel drive versions available, and the Titan comes in very roomy extra-cab or crew cab body styles. And, if you can score yourself a PRO-4X-model Titan, you'll have even more luxury, power, and maximum ride height in one fierce-looking pickup truck. The PRO-4X comes with specialized (from the factory) four-wheel drive and suspension components.
Ground clearance: 10.49 inches
Vehicle height: 76 inches
Conclusion
If covering rough ground without hangups is your game, but the big trucks and SUVs on this list are a bit too extreme for you and your family, you do have other options. The Jeep Wrangler is smaller, and comes with higher ground clearance and four-wheel drive. It's one of our most popular used cars under $20,000. There are also the all-wheel drive Subaru Outback and Forester— these wagons have respectable ground clearance, and both also come without the bigger price tags of the trucks on the list above.