How to Spring Clean Your Car Like a Pro
---
PUBLISHED FRIDAY, MAY 1, 2020
Get springtime ready with these tips.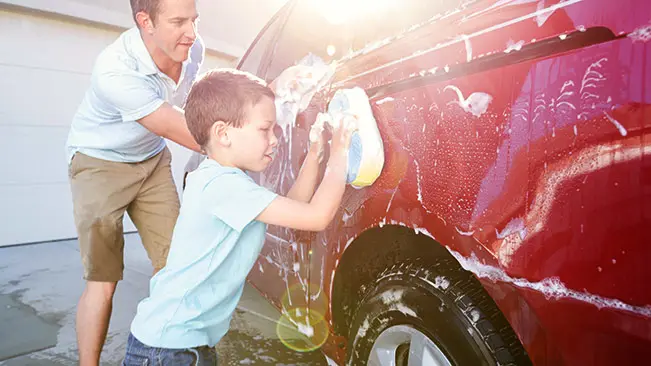 Maybe you've already caught a few glimpses of warmer weather — but is your car clean and tidy for springtime cruising?
Don't let your car look like a grizzled winter warrior any longer than necessary. Follow these tips to tidy up your car or truck — they come straight from the detailers in our CarMax service bays.
Blow out those leaves.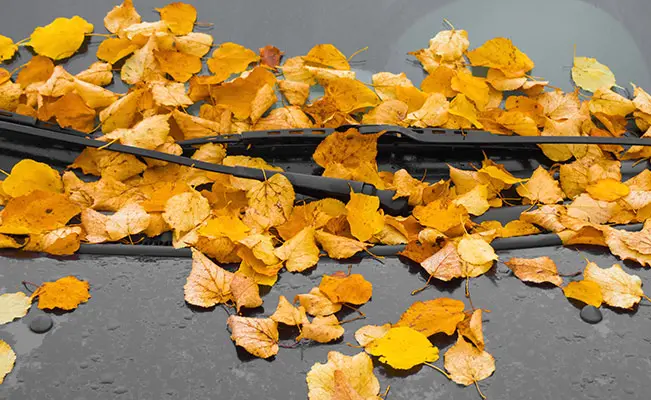 Twigs, leaves, and other debris have a way of getting into the gaps in your car's bodywork. Remove the debris in these channels (under the hood and trunk lid, around your sunroof) and gaps to minimize the chances of clogged cabin filters and water drain holes.
Towels make a difference.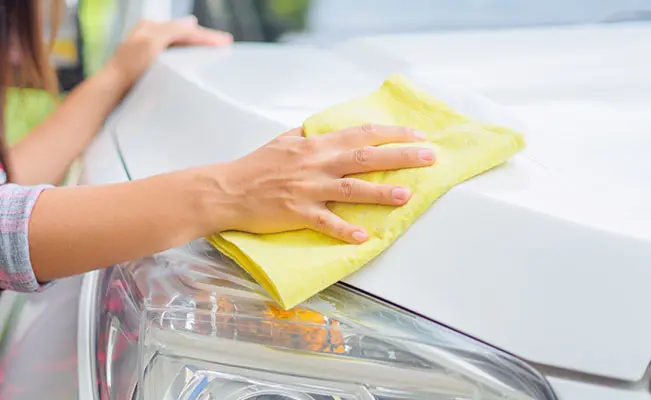 It might sound nit-picky, but the type of towels you use on your car are really important. Our detailers only use microfiber towels on metal surfaces — and if they slip and fall on the ground, they're not used until they're washed.
"Any particles they pick up from the ground will act like sandpaper on your paint," one CarMax detailer says. "If your microfiber towel touches the ground, retire it. Just throw it in the laundry."
Strike out the streaks.
Our detailers use ammonia-based spray cleaners and waffle-weave towels to wipe down windshields and windows and minimize streaking. In a pinch, you can use balled-up newspaper to wipe down your windows without leaving streaks. It works!
Soak down those stains.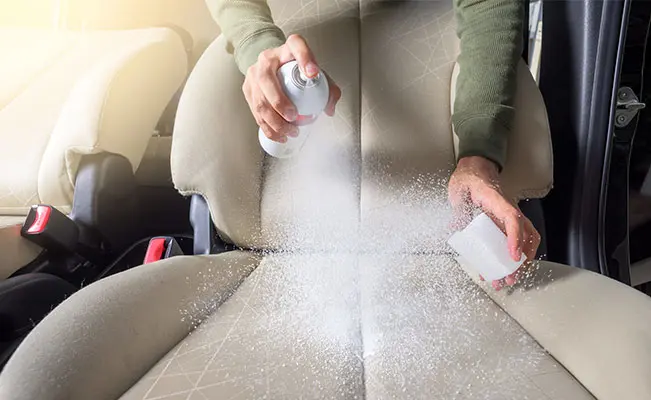 Whatever upholstery-safe cleaning solution customers use in their vehicles, the most common mistake is that they don't let the solution soak and break down stains. Properly pre-treating a stain (in accordance with the directions) will often help get that stain out tremendously. Follow the directions and, where indicated, be sure to let the solution soak into the stain for about two to three minutes before starting to clean.
Love your leather.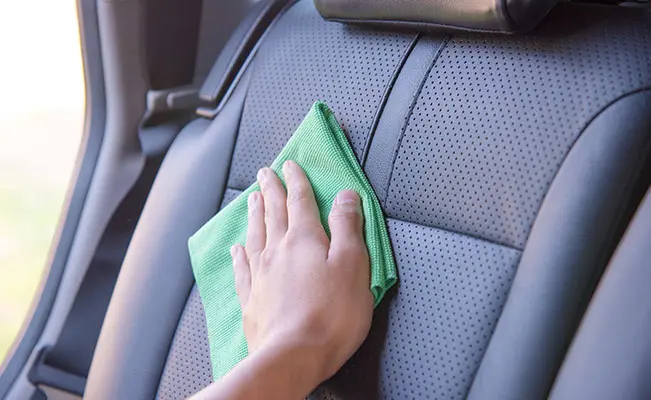 With warmer weather approaching, leather maintenance is crucial, because leather that sits out in the sun for long periods of time can start to dry out and crack. Using most crème-style protectants on your leather seats twice a year will help keep your surfaces nice and soft. Follow the directions on the package for proper application.
De-gunk your dash.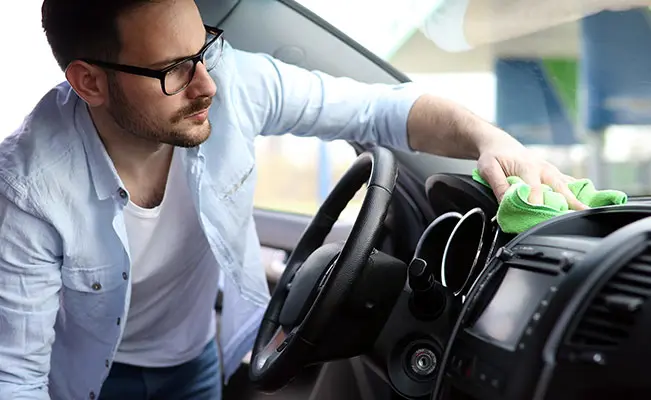 A toothbrush or paintbrush can be used to clean vents and crevices on your dashboard and center console. Use an appropriate cleaning solution to get into those tight spots.
Check "hidden" areas.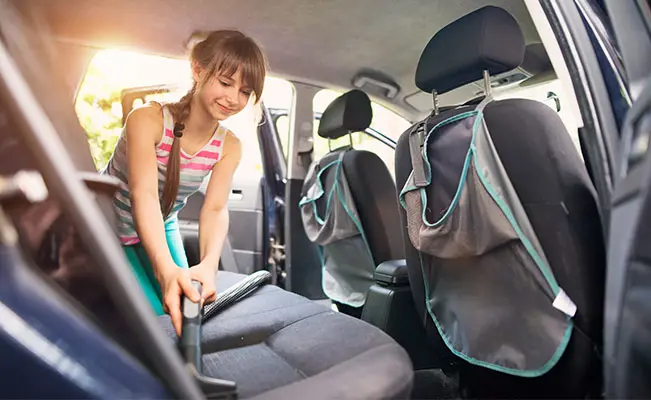 Some examples of these often-overlooked, often-not-vacuumed areas are in between seats and consoles, under seats, rear seat cupholders, and stow-away compartments. And for customers with kids, make sure to check the rear seat where the bottom meets the back of the seat. There could be hidden treasures back there that your kids left for you to find!
Check for chips.
Maybe you put in some time behind a salt-spreading truck during the winter; scan your windshield closely for tiny chips or cracks that can turn into bigger problems.
Give your wheels some love.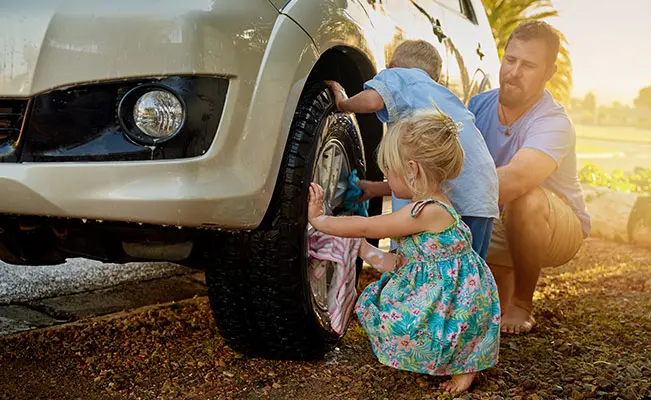 Your front and rear wheels can become covered with brake dust and get really grimy, really quickly. "Our people say that if your wheels aren't clean, your car's not clean," says one detailer. He recommends spraying alloy wheels with a spray cleaner that's made for car wheels, then letting the solution soak on your wheel according to the directions on the bottle before washing it off.
If you're feeling housebound, can't wait to hit the road, and need some ideas right now (we're with you!), check out our ultimate road trip checklist, and these fun-for-all, best road trip games.
1
Unless otherwise noted, information relating to these featured vehicles comes from third-party sources, including manufacturer information. Product and company names may be trademarks™ or registered® trademarks of third-party entities. Use of them does not imply any affiliation with or endorsement by these entities.