Most Expensive Cars We've Bought
---
PUBLISHED THURSDAY, JUNE 28, 2018
We really do buy all the cars. Even the exotics.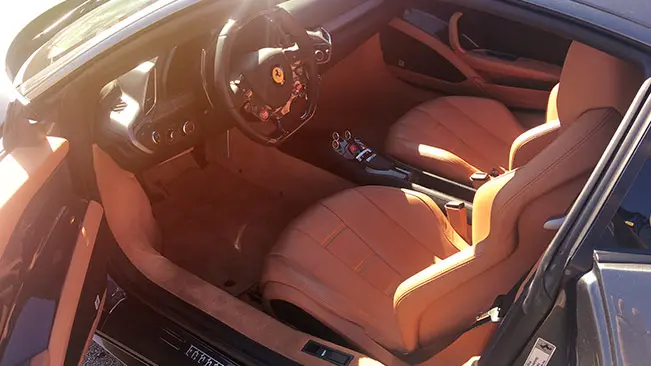 Curious about the most expensive cars we've purchased? Here's a list of the cars with the highest CarMax offer amounts bought by CarMax from January 1, 2017 through April 30, 2018.
These vehicles weren't sold by CarMax but were rather appraised by us, bought, and auctioned to other used car dealers in cities like Miami (Florida), Los Angeles, Las Vegas, and Sacramento. While CarMax customers won't find cars like these on our lots, we're sharing this list of exotics as a service to all you curious gearheads out there. If you're looking to sell your exotic car, or any car, we're buying! Here's how you can sell your car to CarMax.
The most expensive car on this list that we bought during this period — the virtually-new Ferrari 458 coupe — came to us for appraisal with just 6,000 miles on its odometer. The buyer at our Miami, FL CarMax says the owner was making room in his collection for another new car.
"We get a lot of higher-end cars here in Miami," says Ryan, who has appraised thousands of vehicles at this store in the last three years. "I'm kind of the exotic guy on staff here, and I've appraised Bentleys, a Lamborghini, Range Rovers, and Teslas. This Ferrari was a beautiful, beautiful car."
This Grigio Titanio Metallic gray Ferrari still had its original tires and its full complement of leather-bound owner manuals — key materials for serious collectors.
1. 2014 Ferrari 458 Italia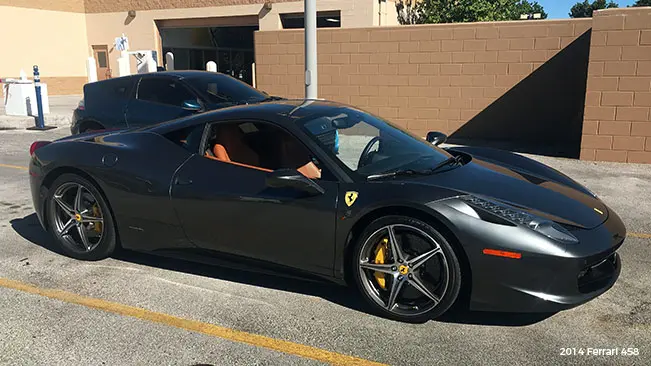 We bought this car, a coupe with a 570-hp, V8 engine and 6,000 miles, at our Miami/International Mall store in Florida in December 2017. Just in time for the holidays!
2. 2017 Mercedes-Benz S63 AMG convertible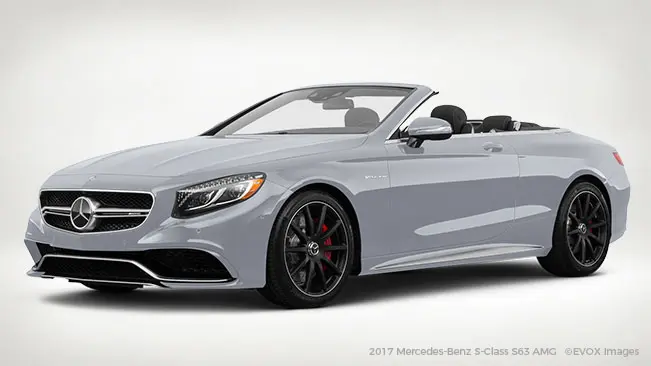 This big, S-Class convertible, with all-wheel drive and clad in Diamond Silver Metallic paint, was purchased at our Los Angeles (Duarte, CA) store in October 2017.
3. 2017 Audi R8 Plus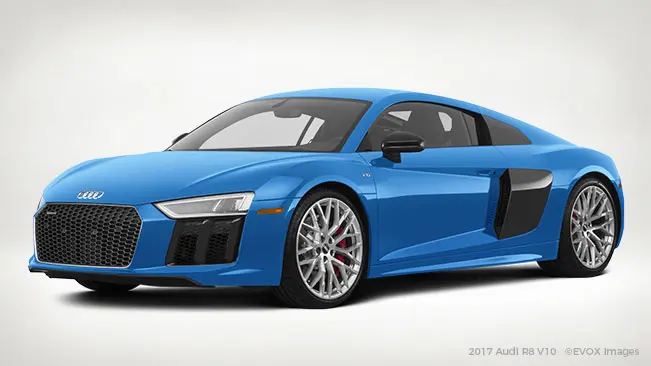 Bought by CarMax at our Phoenix-West Valley CarMax (Tolleson, AZ) store in December 2017, this R8 has a 610-hp, V10 engine that revs all the way up to a howling 8500 RPM. Zero to 60 mph in 3.2 seconds, according to Audi.
4. 2016 Bentley Continental GT
Two doors, two turbos, and good for more than 200 mph, according to Car and Driver. We bought this Granite Metallic gray coupe at our Las Vegas (Henderson, NV) store in January 2018.
5. 2016 Bentley Continental GT
CarMax bought this two-door coupe, equipped with a twin-turbocharged, 521-hp V8, at our Sacramento/Roseville, CA store in May 2017.
6. 2015 Bentley Continental GTC convertible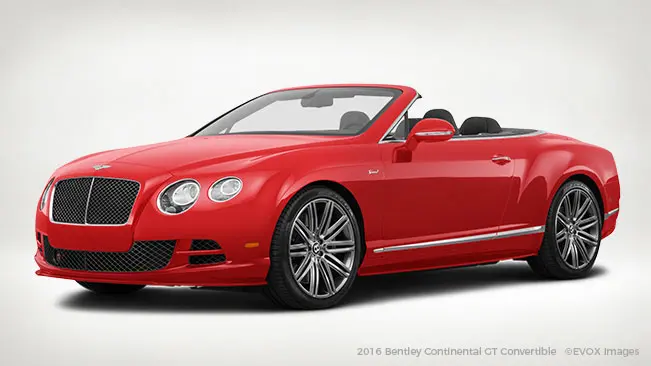 We purchased this all-wheel drive, droptop Bentley, in St. James Red, from a customer at our Los Angeles/Duarte, CA store in March 2018.
7. 2017 Acura NSX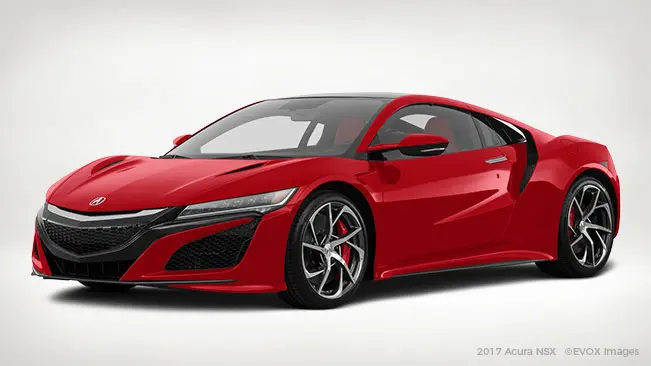 We purchased this nearly-new NSX (just 469 miles) at our Miami, FL/International Mall store in January 2018.
8. 2017 Mercedes-Benz G63 AMG
We bought this big Mercedes SUV, in Obsidian Black, at our Los Angeles/Murrieta, CA store in September 2017.
9. 2016 Porsche 911 Turbo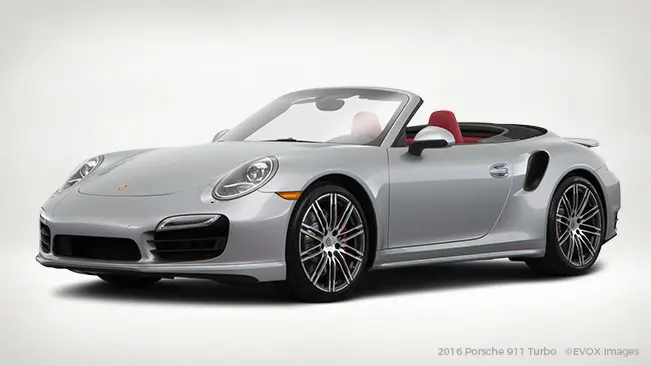 With 10,000 miles on its odometer, this gray Turbo was appraised and bought by us at our L.A./Murrieta store in April 2018.
10. 2015 Porsche 911 Turbo S
This S-model 911 Turbo (the S trim is good for 580 hp) was purchased by us at our Los Angeles/Duarte, CA CarMax in June 2017.
Granted, these cars carried price tags beyond the reach of most drivers. For many of us, these exotics really are dream cars. Gearhead goals!
Other expensive cars we've bought include:
A black 2014 Rolls-Royce Wraith (Orlando, FL)

A red 2017 Maserati GranTurismo Sport convertible (Los Angeles)

A big, purple 2015 Mercedes G63 AMG "G-Wagen" (Miami, FL)
And if you're shopping for a car that's still plenty quick, CarMax sells plenty of luxury cars, sports cars, and muscle cars in lots of colors and configurations. Start shopping here:
1
Unless otherwise noted, information related to these featured vehicles comes from third-party sources, including manufacturer information. Product and company names may be trademarks™ or registered® trademarks of third-party entities. Use of them does not imply any affiliation with or endorsement by these entities.