1. Peppy engine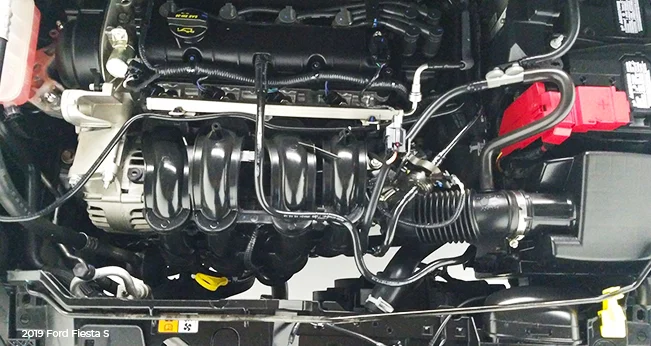 The 2019 Ford Fiesta comes with two engine options: a 1.6L 120-horsepower four-cylinder engine is standard on the S, SE, and ST-Line trims whereas the ST trim (a hatchback) comes with a 1.6L turbocharged four-cylinder that produces 197 horsepower. The 120-horsepower engine is capable enough to give the Fiesta lively acceleration and handling. If you're looking for a thrilling ride, however, opt for the turbo-four. Because the Fiesta is a small car, the 197-horsepower from the turbo engine goes a long way.
2. Fun to drive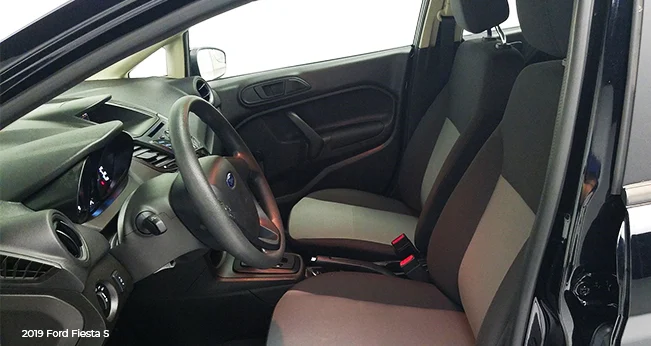 Most Americans opt for automatic transmissions but shifting through the gears manually can be fun and engaging. The 2019 Ford Fiesta comes standard with manual transmission (five-speed in the S, SE, ST-Line trims, and six-speed in the ST trim). The manual transmission is perfect for honing your driving skills and getting more comfortable on the road. However, if you prefer an automatic transmission, it's available on the S, SE, and ST-Line trims.
3. Compact size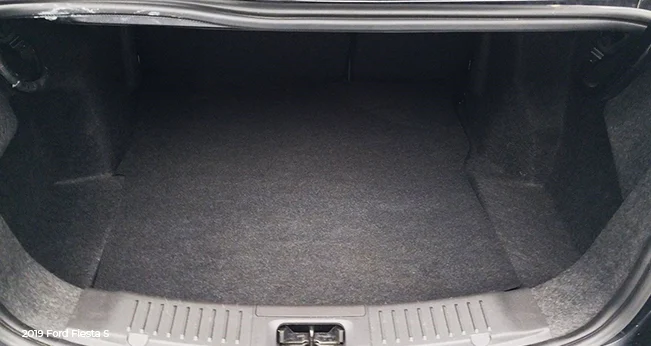 The 2019 Ford Fiesta is a good vehicle for drivers who need a small car. The sedan is about 14.5-feet long while the hatchback is just over 13-feet long. That makes it easy to park the Fiesta in even the tightest of spaces. Despite its small size, the Fiesta is still practical inside, with 43.6 inches of legroom in the front seats. If you regularly transport cargo, the hatchback option is best, since it offers up to 25.4 cubic feet when the rear seats are folded down.
4. Many available options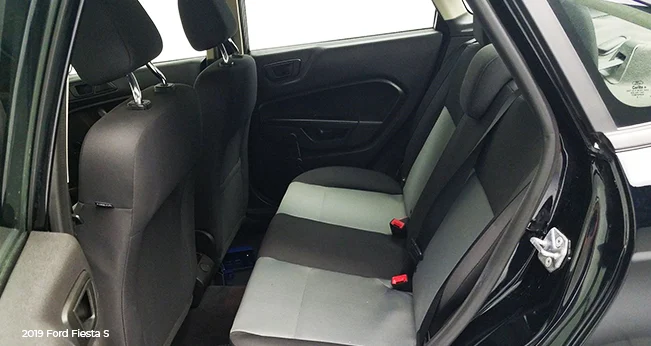 The base-level Ford Fiesta has few frills, which makes it a great car for its price. However, the higher-level Ford Fiesta trims offer many available options that make the Fiesta feel more upscale. For example, a power moonroof, heated seats, and heated side windows are available on the SE, ST-Line, and ST trims. The ST-Line and ST trims also come with upgraded audio systems and radio features.
5. A fuel-sipper
The base-level (1.6L 120-horsepower) engine gets an EPA-estimated 30 mpg combined and an EPA-estimated 31 mpg with the optional automatic transmission.
With a 12.4-gallon fuel tank, you'll be able to drive for hundreds of miles without going to the gas station. Even the powerful, 197-horsepower 1.6L turbo engine that comes standard on the ST trim has good fuel economy, with an EPA-estimated 28 mpg combined.