1. Pure sports car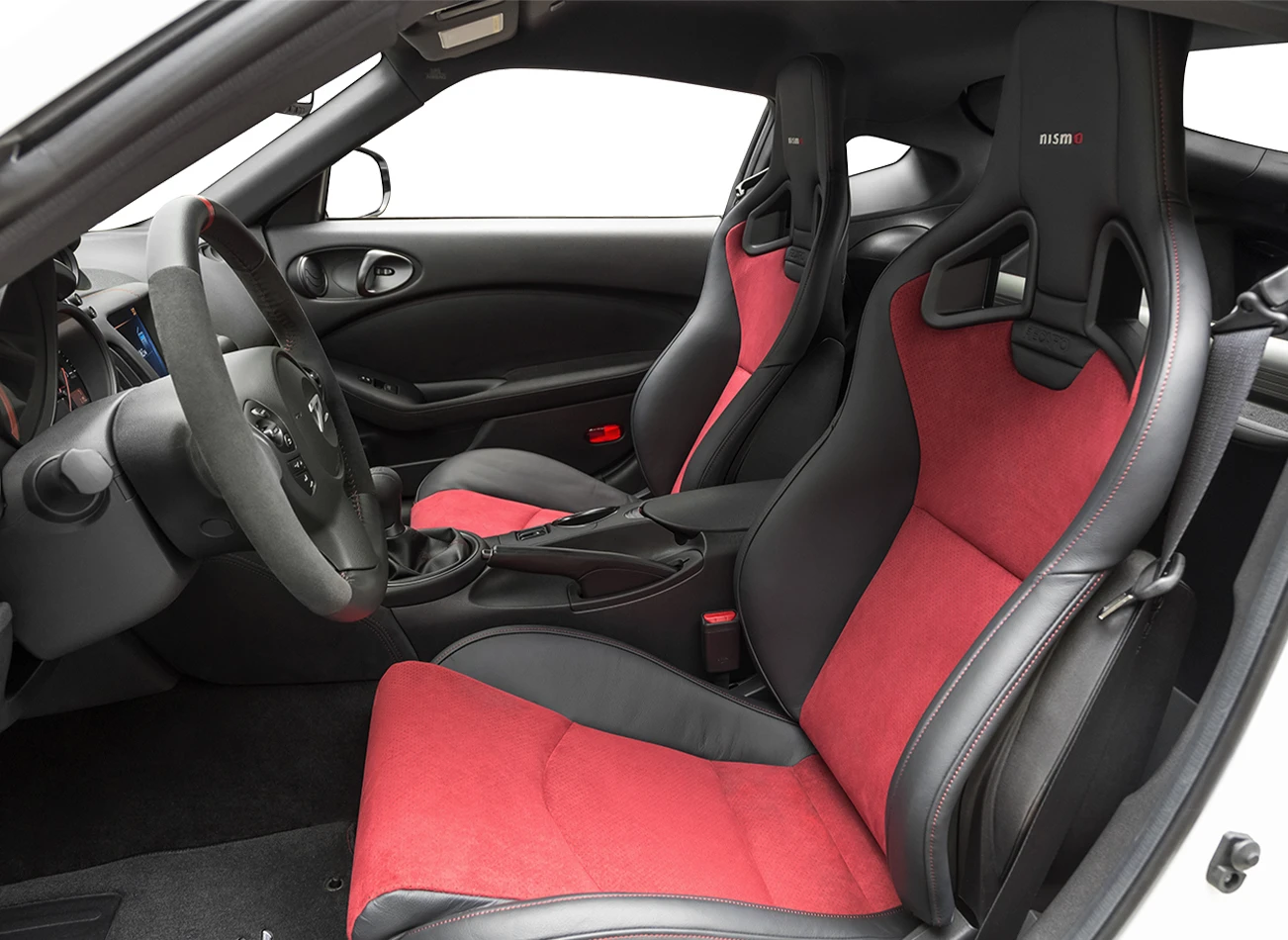 The sports car was originally defined as having "only two seats", and while there aren't many cars left on the market today that fit that definition, the 370Z is one of them. Its two-person layout makes for a light, purpose-built vehicle designed for enthusiastic driving. Nissan removed everything but the bits that you need to get away from it all and just enjoy the drive.
2. NISMO version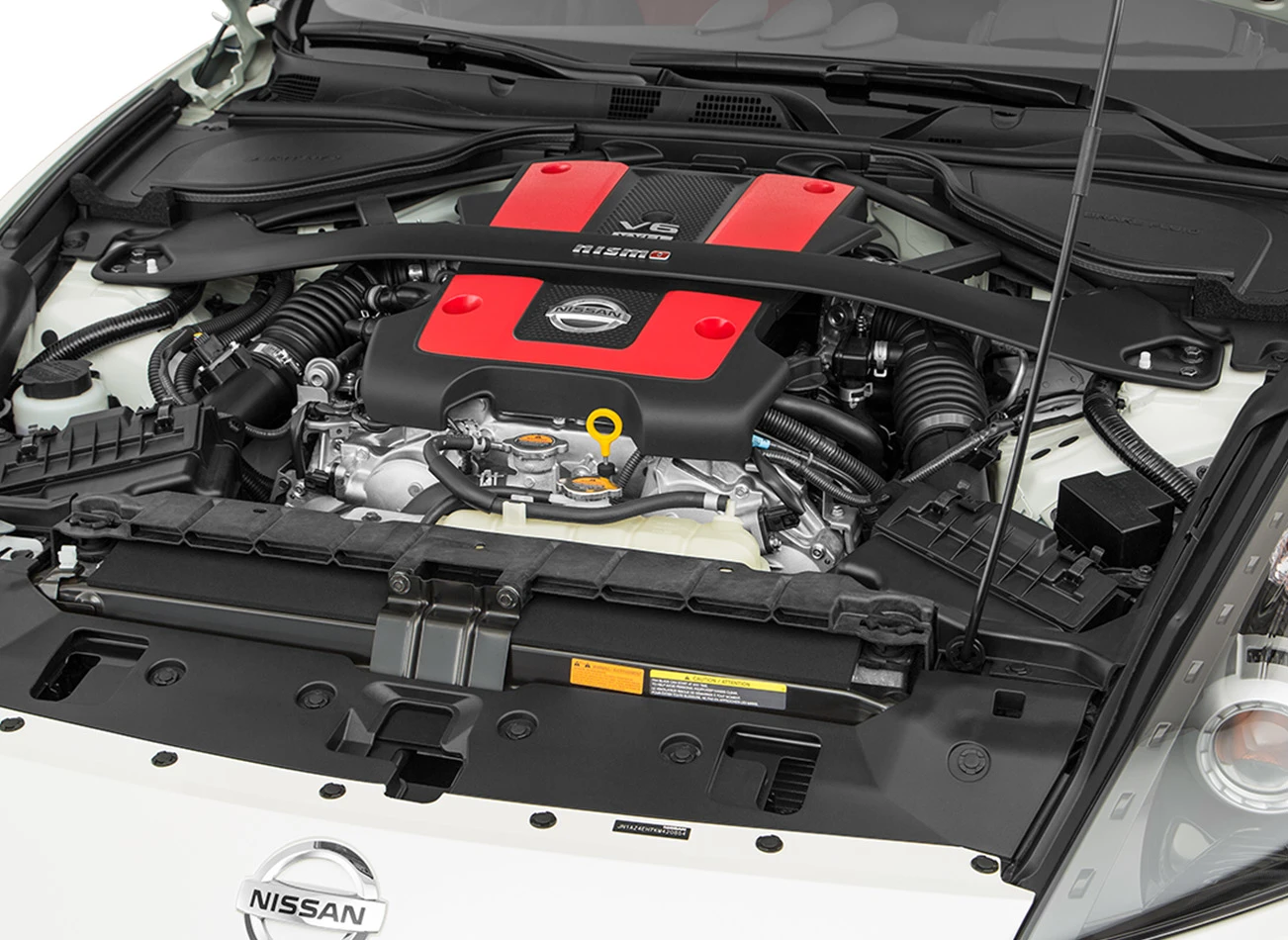 NISMO stands for "Nissan Motorsports" and it's clear that everything Nissan learned out on the track has been applied to the 2020 370Z NISMO. For pure driving enjoyment, the NISMO gets a more powerful engine plus upgraded suspension and clutch. Outside there are cool trim-specific wheels and unique aerodynamic bodywork, while the interior has Recaro® sport seats and a simulated-suede-trimmed steering wheel.
3. Added comfort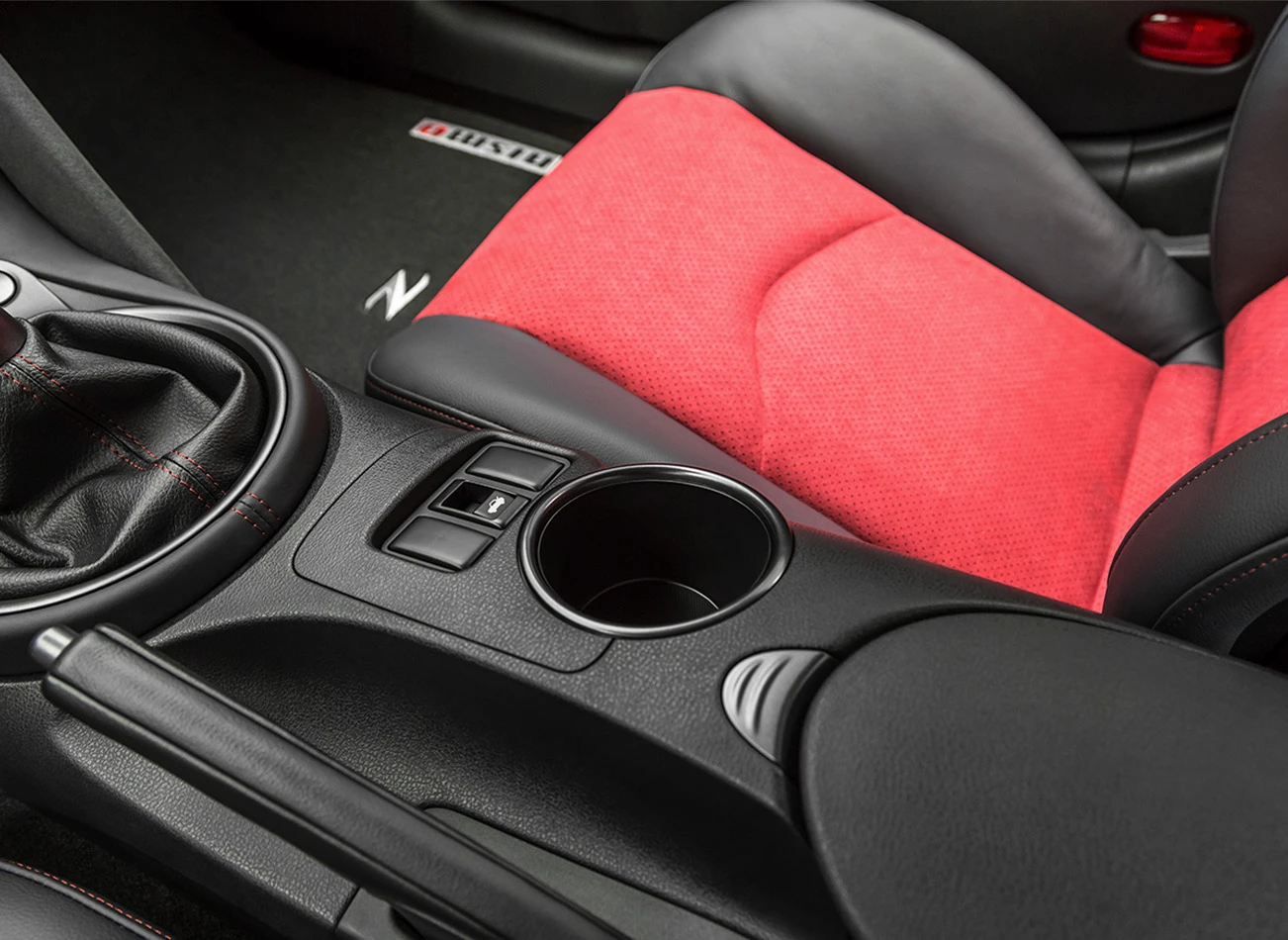 Driving a two-seat performance coupe doesn't necessarily mean you can't be comfortable. Take a look at the Sport Touring trim and you'll find a version of the 370Z built for long trips. You'll find leather-appointed, heated sport seats with synthetic suede inserts that feature four-way power, and four-way manual adjustments as well as lumbar support. Lots of other comfort and convenience features are on board as well, including active noise canceling to help you relax on the highway.
4. 50 years of the Z
It's pretty special when a vehicle hits an anniversary, even more so when it's the big 50. The Z first went on the market in 1970 and Nissan celebrated with a special 50th anniversary trim level for 2020. You can't miss the unique two-tone exterior, body graphics, and badging. The interior is fitted with bespoke 50th Anniversary Edition leather-trimmed seats, Alcantara®-trimmed steering wheel, tachometer graphics, and special commemorative badging.
5. Driver-focused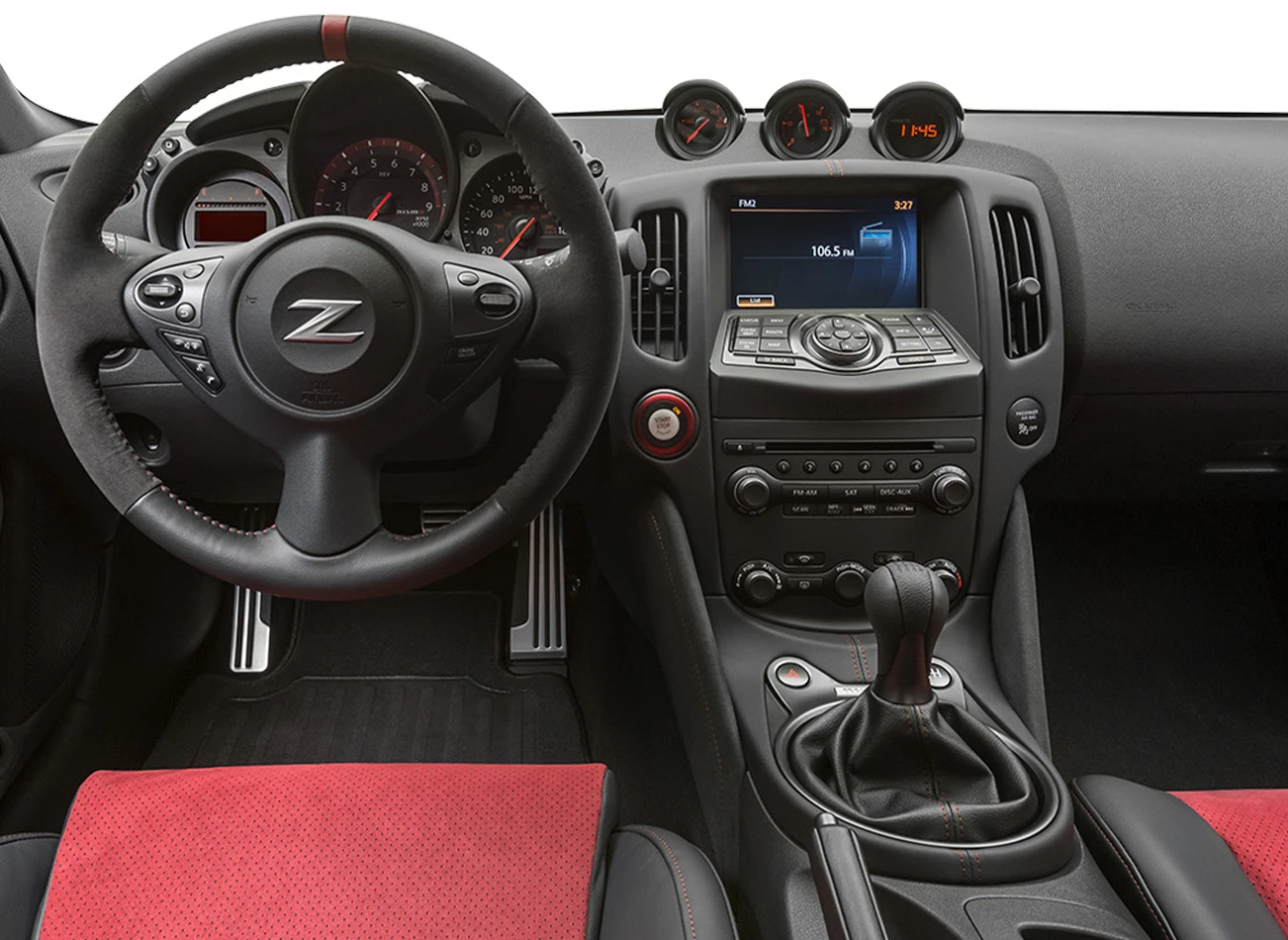 The 370Z is all about you, the driver. All trim levels feature gauges that move with the steering column, which helps you stay in control. Add a driver's seat with special cutaways that give arms and legs room more to move and you'll find just the right position for back-road dominance.