1. Fresh new style
With its debut for the 2018 model year, the 2019 Nissan Kicks remains a fresh new face among subcompact crossovers. The design features sharp, chiseled lines and a two-tone exterior style. The style is complemented by alloy wheels and angled taillights that lend an aggressive flair to the vehicle. It's a thoroughly modern exterior design that's met with a functional interior.
2. Ample cargo room for its size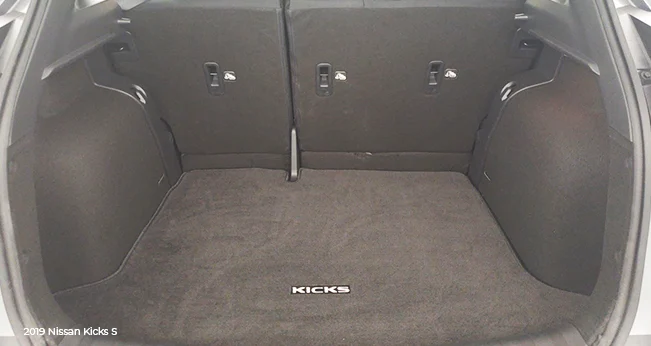 One might look at the 2019 Nissan Kicks and assume a tight and impractical interior—that's not the case. With 25 cubic feet of cargo room (53 cubic feet with seatbacks down), the 2019 Nissan Kicks lives large for its small size. The Kicks also boasts a 60/40-split fold-down rear seat. All in all, the 2019 Nissan Kicks is easy to drive and well organized.
3. Rock the tunes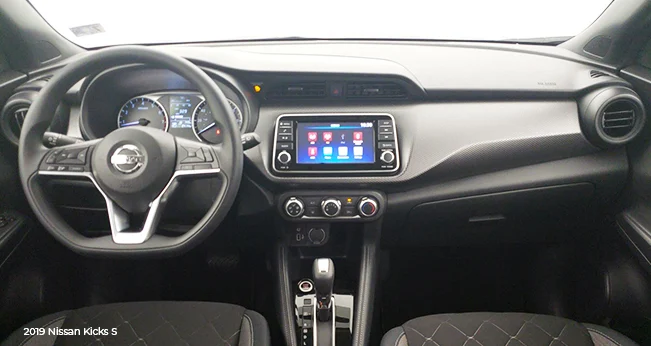 The Kicks SR trim can be upgraded to include a Bose®Personal Plus audio system that adds a total of eight speakers (two in the driver headrest). The only thing better than good music is good music played over a great system—all while driving.
4. Cutting edge connectivity
The 2019 Nissan Kicks has ample ways to keep you connected to the people in your life. Bluetooth is available as standard on all models and the Kicks includes one USB port up front and two in the back. Higher trim levels feature more connection options; for example, the Nissan Kicks SV and SR trim get Android Auto and Apple CarPlay device-connectivity options as standard equipment.
5. Nimble and zippy performance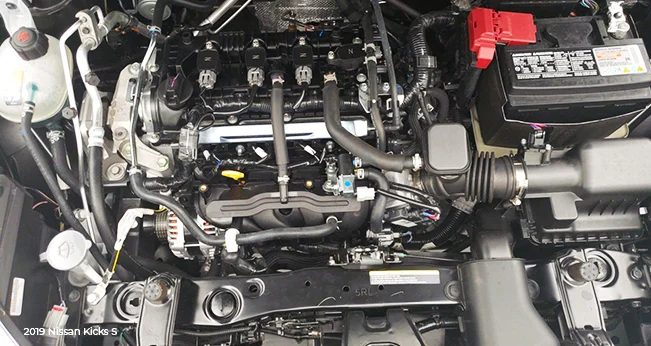 The 2019 Nissan Kicks is an energetic front-wheel-drive crossover. It makes the most out of the power it gets thanks to its light weight (2,639 lbs.) and re-tuned four-cylinder engine. The combination creates a fun experience, especially in zippier urban driving. Indeed, the Kicks is quite good at darting in and out of traffic and making quick turns.