1. Rear door alert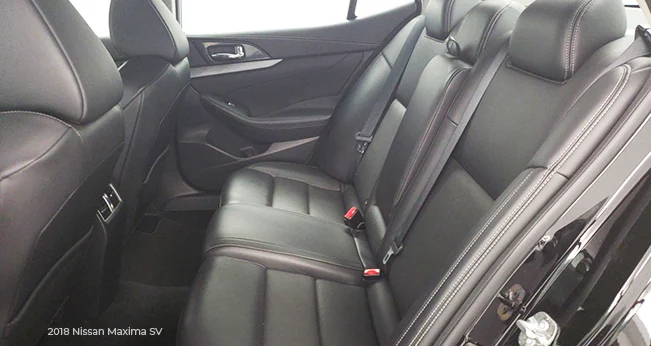 Originally developed by Nissan engineers who are also mothers, Rear Door Alert monitors when the rear door is opened and closed before and after the vehicle is in motion. Once the vehicle is in park and the ignition is turned off, the system will first display a notification in the instrument panel and progresses to subtle, distinctive chirps of the horn.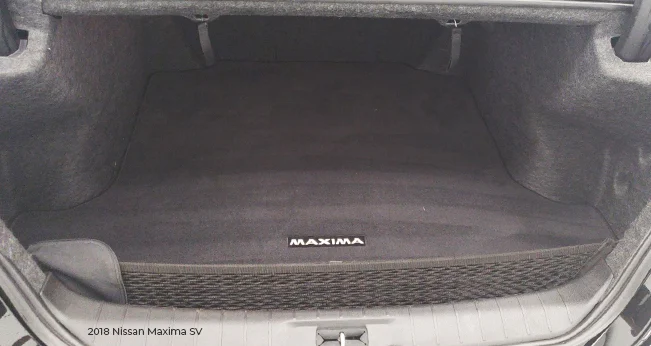 2. Sharp colors
The 2019 Maxima includes seven beautiful and vibrant exterior paint colors, six of which carry over from the 2018 model. For 2019, Nissan added the Sunset Drift ChromaFlair, an eye-catching orange tint. Paired with the Maxima's interior accents, this sedan cuts a beautiful swath of color in a sea of neutrals. There are two new Nissan Maxima 2019 interior color options as well, including the Platinum Reserve-exclusive Rakuda Tan.
3. Nissan intelligent mobility
In 2016, Nissan unveiled its vision for performance and comfort that guides automobile design for every model — Nissan Intelligent Mobility. The brand created this initiative motivated by the idea that driving should be less stressful and more enjoyable. Nissan Intelligent Mobility connects your life to your car and seeks to give you more confidence as you drive.
4. Zero-Gravity seats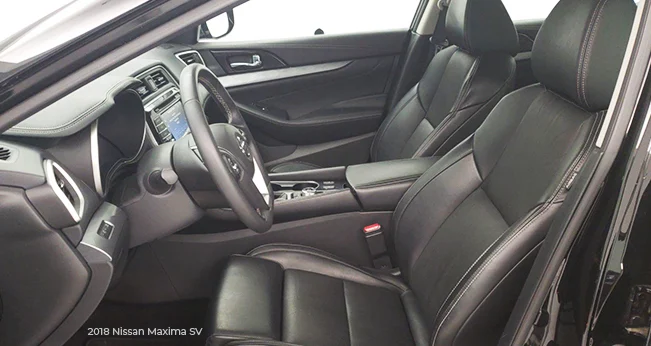 When sitting for long periods of time, drivers tend to naturally slump forward, which causes spinal fatigue. Nissan engineers conducted research for ten years to come up with this proprietary seat design, and it's a noteworthy perk . Each seat is built with 14 pressure points to ensure you're more comfortable in your Maxima or other Nissan models as well.
5. NissanConnect®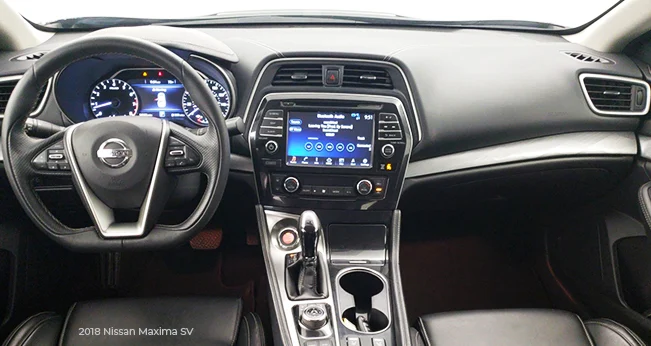 This dash-mounted system that combines navigation, security, connectivity, and entertainment gives you a variety of technology options. You can stream music, remotely start your car with your smartphone, or unlock your doors with Amazon Alexa or Google Assistant. NissanConnect is a great way to stay focused on your driving and allowing the system to give you more hands-free options.