5 reasons to buy the 2022 Toyota Avalon
1. Punchy engine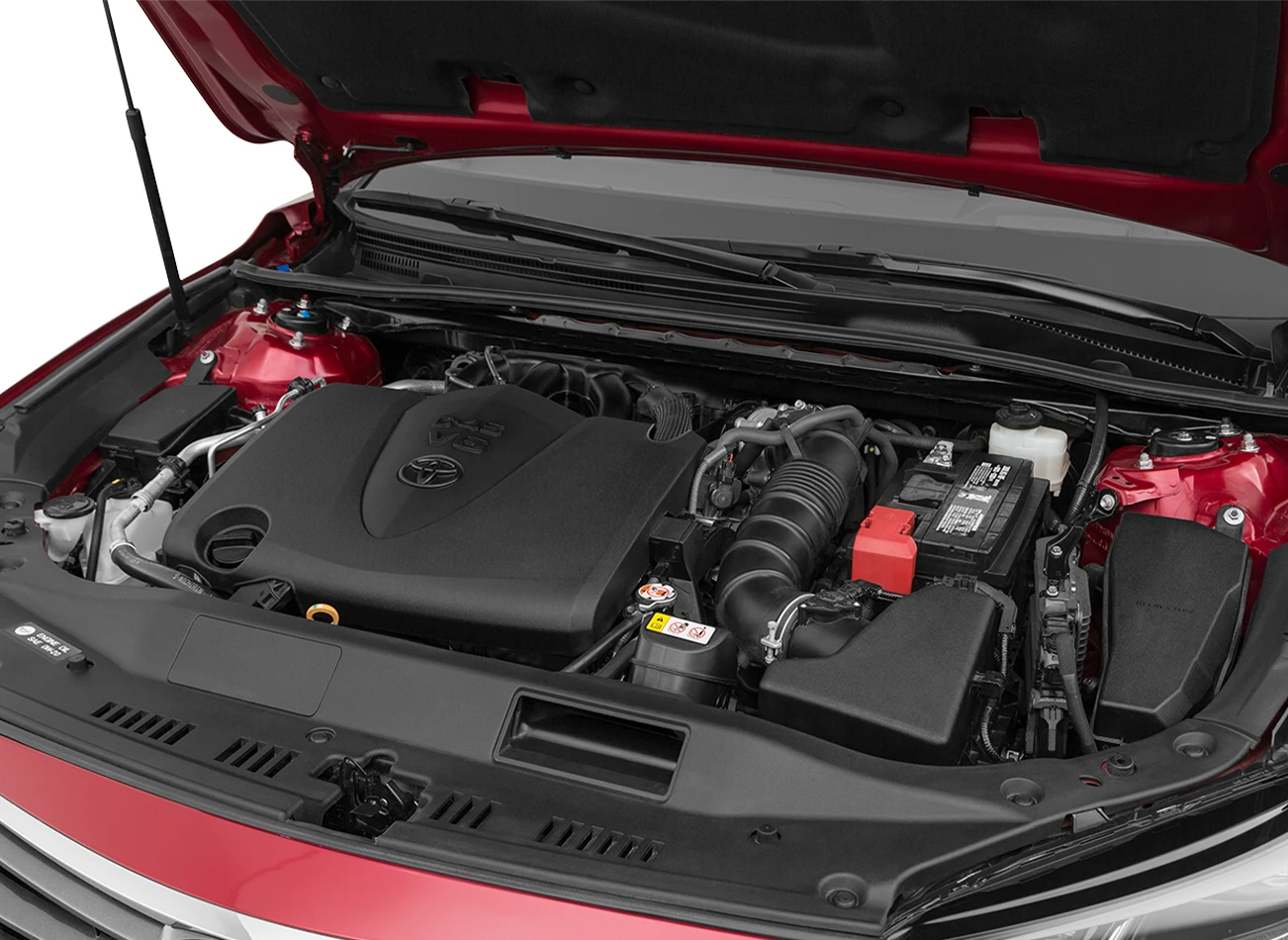 The enticingly powerful engine of the 2022 Toyota Avalon is one of its major attractions. It's equipped with a 3.5L V6 engine, creating an impressive 301 hp and 267 lb-ft of torque. The vehicle is FWD with an eight-speed automatic transmission and zero-to-60 takes 6.2 seconds (according to the manufacturer, when new). The vehicle moves smoothly, and the V6 itself is responsive on the open road.
2. Good mpg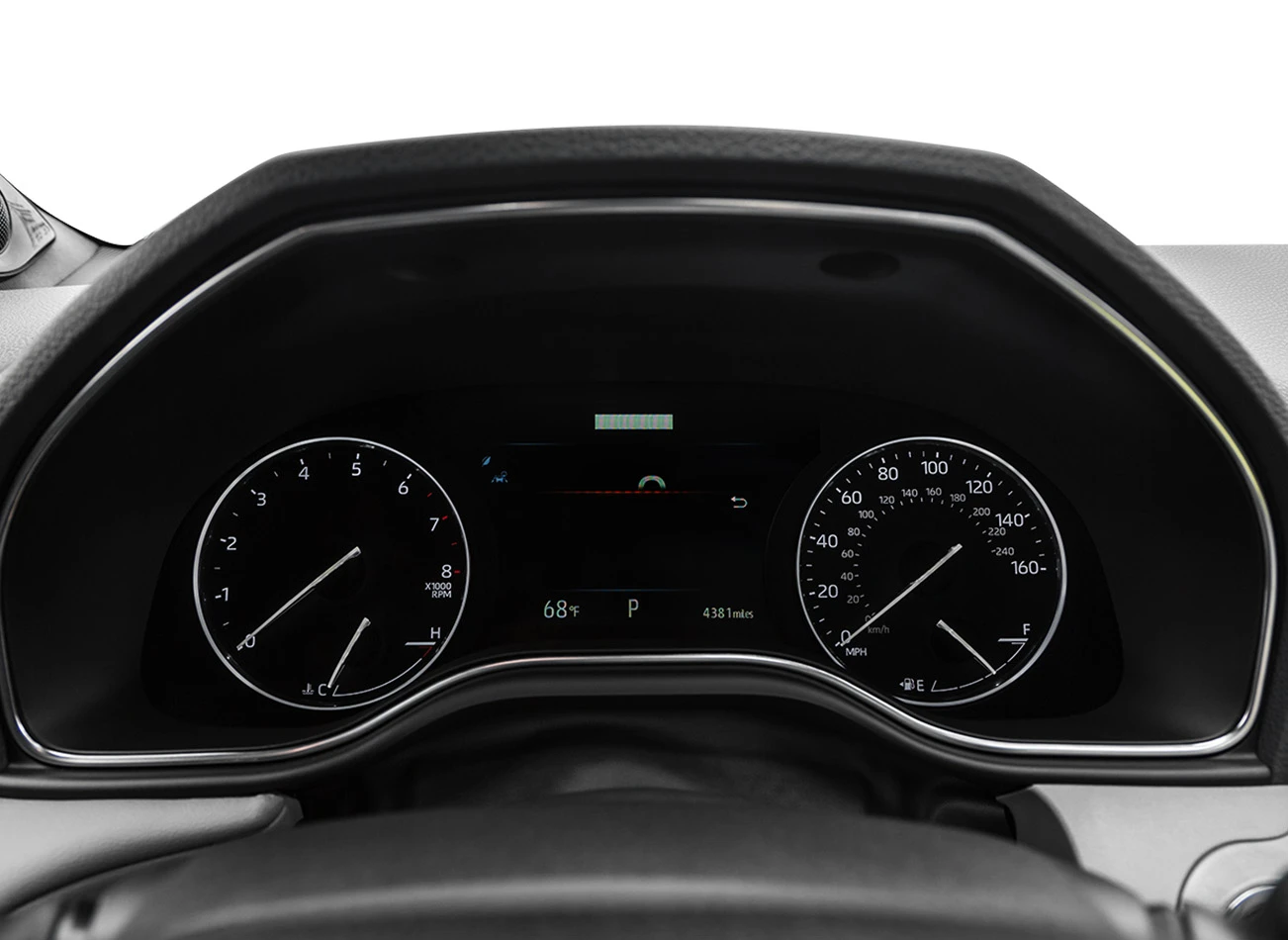 The 2022 Toyota Avalon's EPA-estimated miles per gallon are impressive, especially for a large car with a powerful engine. Whether you commute to the city for work, you're an unofficial taxi service for the kids' hobbies, or you love weekend staycations, the Avalon offers great bang for your buck, fuel-wise. The base model 2022 Toyota Avalon XLE has an EPA-estimated 26 mpg combined.
3. A range of features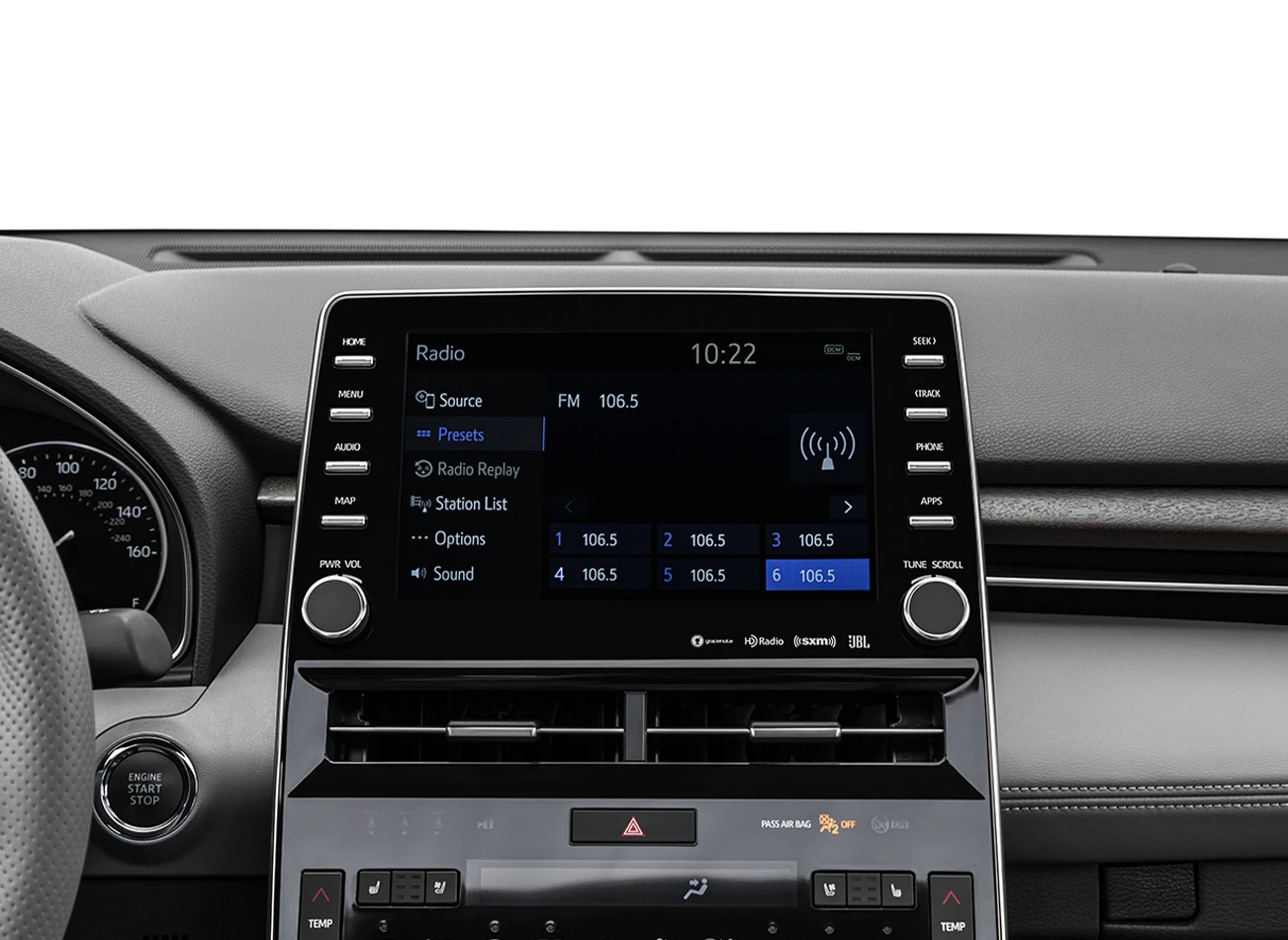 The 2022 Toyota Avalon has plenty of features to support you and entertain your passengers. Standard features include a nine-inch touchscreen with Amazon Alexa™, Apple CarPlay®, Android Auto™, and Bluetooth® integration. For your favorite tunes, there's also an eight-speaker stereo system. In terms of driver aids, the standard 2022 Toyota Avalon comes equipped with a rearview camera, forward collision warning, road sign recognition, pedestrian detection, rear cross-traffic alert, and more.
4. Upscale interior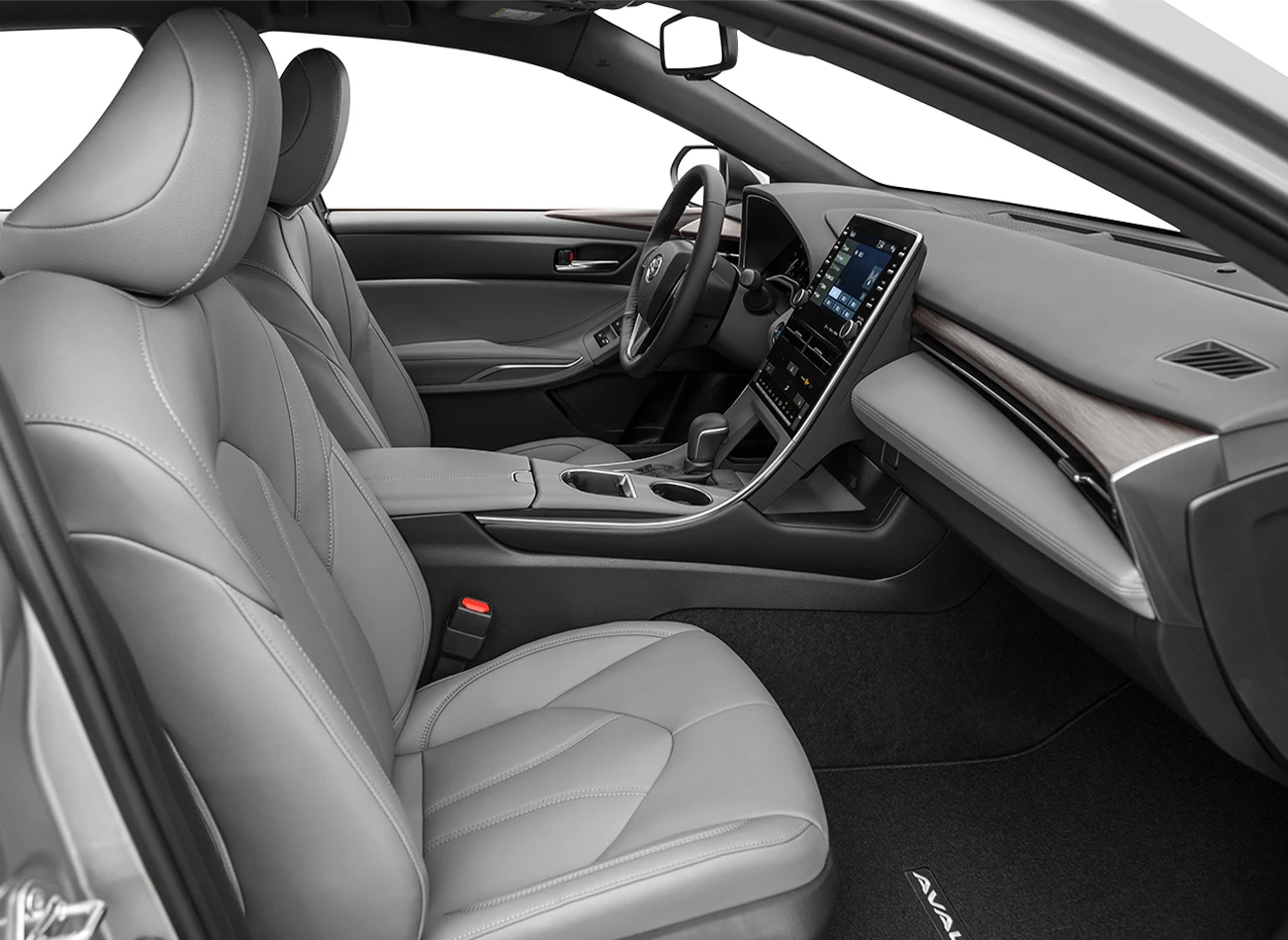 One of the finer points of the 2022 Toyota Avalon is its high-end interior materials. The front seats are made with synthetic leather as standard, in Black, Graphite, or Harvest Beige color options. The 2022 Toyota Avalon Touring adds ventilated front seats, heated rear seats, and a heated steering wheel, while the 2022 Toyota Avalon Limited upgrades the seating to genuine leather. Alongside the stylish seats, the dashboard and door panels are sleek and cool-looking, and the cabin is pleasantly quiet. 
5. Fun and comfortable ride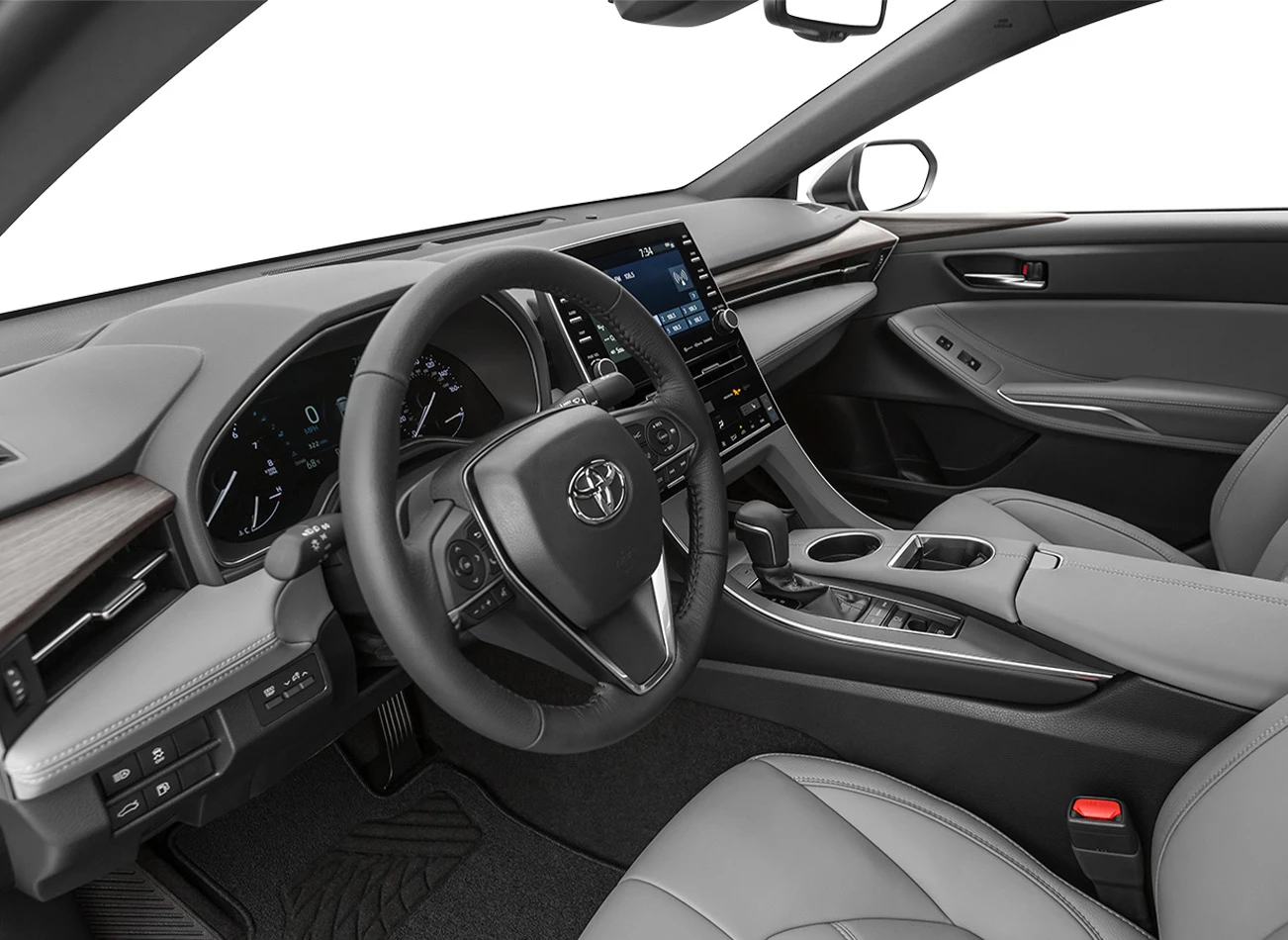 While the good looks and plush seating do a great job of making the 2022 Toyota Avalon a comfortable vehicle, it's also just generally a pleasant ride. The Avalon takes the (sometimes literal) pain out of long journeys with pillowy suspension, making drives as comfortable as possible. The car is also nicely planted on the road, countering any leaning around sharp corners.
RepairPal gave the Toyota Avalon an overall reliability rating of 4.5 out of 5 stars, which RepairPal describes as Excellent. This rating ranks Toyota Avalon 1st out of 14 among Fullsize Cars.
RepairPal reports that the average total annual cost for repairs and maintenance on a Toyota Avalon is $388, compared to an average of $505 for Fullsize Cars and $619 for all the vehicles RepairPal considered in its dataset.
According to RepairPal, Toyota Avalon owners bring their vehicles into a repair shop for unscheduled repairs an average of 0.7 times per year, compared to an average of 0.9 times for Fullsize Cars and 1.4 times for all the vehicles RepairPal considered in its dataset.
RepairPal reported that the probability of a repair being a severe or major issue is 7% for the Toyota Avalon, compared to an average of 11% for Fullsize Cars and 12% for all the vehicles RepairPal considered in its dataset.
Color options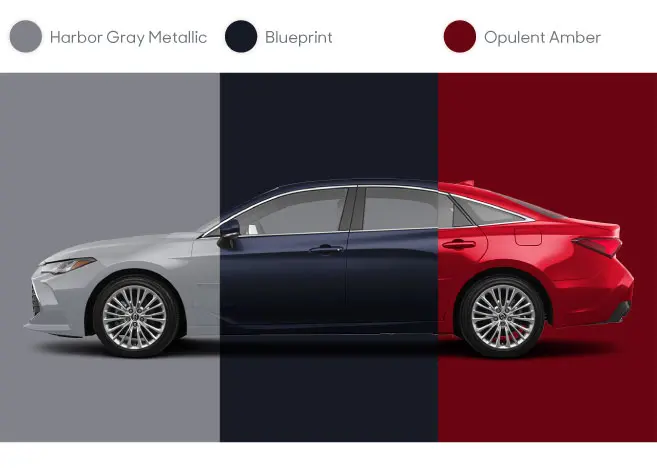 Exterior colors:
Interior colors:
Interior details
There's a lot to love about the interior of the 2022 Toyota Avalon. The XLE trim has SofTex® synthetic leather seating as standard, while the Limited trim upgrades seating to premium genuine leather. Front seats are heated as standard. The Touring trim has ventilated front seats and heated rear seats.
Other interior materials include wood and soft-touch plastic. Sweeping angles add sophistication to the interior, and the high-end materials block out a lot of road noise. 
The interior is also spacious. The XLE trim has a passenger volume of 104.3 cu-ft, 42.1 inches of front legroom, and 40.3 inches of back legroom. The vehicle seats five comfortably.
Child seat details
The 2022 Toyota Avalon has space for three child car seats. It has two complete sets of LATCH connectors for the rear outboard seats and a tether anchor for the middle seat.
Performance
The 2022 Toyota Avalon has an exciting V6 engine as standard. The 3.5L six-cylinder V6 produces 301 hp and 267 lb-ft of torque, with an eight-speed automatic transmission. The 2022 model is FWD-only, and zero-to-60 takes 6.2 seconds (according to the manufacturer, when new). Despite the punchy acceleration, the 2022 Toyota Avalon XLE achieves an EPA-estimated 26 combined mpg.
 Soft suspension makes the ride extremely comfortable, even over rough roads.
Year comparison
2013-2018 Toyota Avalon (fourth generation)
The 2013 Toyota Avalon was showcased in 2012 with a much more aggressive look than its predecessor, including slimmer headlights and a huge grille on the bumper's lower side. The interior became more generous for this generation too, while a large infotainment system featured bigger knobs. 
In 2015, the look of the Avalon was refreshed with LED taillights, new turn signals, and a wider and lower front grille. Inside, there were fresh touches to the decor, including woodgrain on the dashboard and a seven-inch screen. Additionally, there were two engine choices: a 3.5L V6 with 286 hp, and a hybrid with 200 hp.
The Avalon got another facelift in 2018: the headlights were slimmed down even further, the grille was made even larger, and the interior became even more spacious. 
2019-present Toyota Avalon (fifth generation)
The fifth generation is also the Avalon's last. This generation ushered in a 3.5L V6 engine with 301 hp, along with a more aerodynamic-looking body in bold color options. The handling was improved with specially tuned shock absorbers, and more luxurious seating was introduced. 2021 was the final year offering AWD; as of 2022, the Toyota Avalon is only available in FWD.