1. Newly redesigned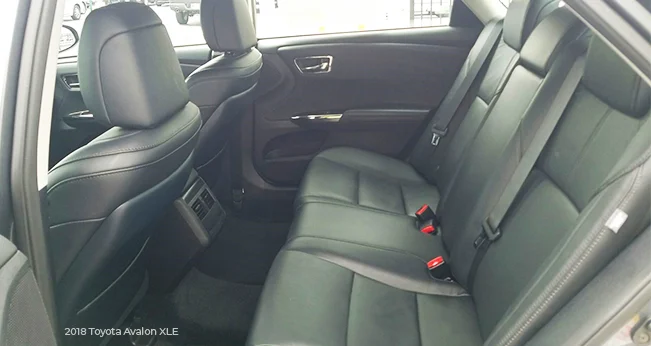 The 2019 Toyota Avalon has been given a total makeover, featuring a more powerful engine, upgraded interior, and a new exterior design featuring a larger grille. That grille showcases the Avalon's more aggressive and modern personality. Inside, the 2019 Avalon upholds its reputation for quiet and spacious comfort, while also adding new technology like Apple CarPlay.
2. Powerful powertrains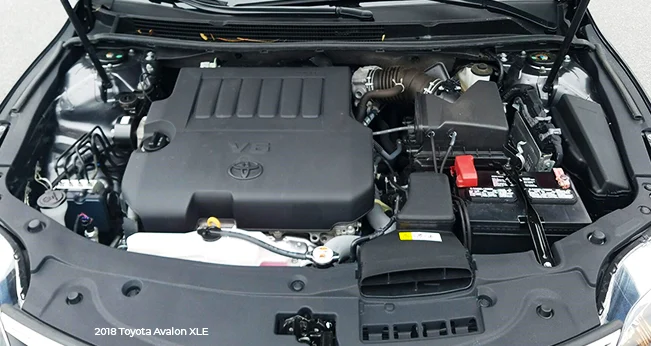 Two new powertrains are featured with the 2019 Toyota Avalon: a 3.5L V6 with eight-speed automatic transmission, and a four-cylinder hybrid alternative with CVT. The result is capable power from 301 hp (V6) and a more exciting driving experience most large-sedan shoppers will love!
3. Luxurious cabin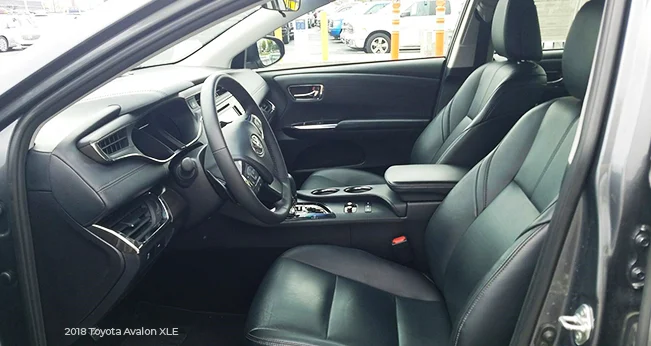 While virtually everything about the 2019 Avalon has changed, one important feature hasn't: interior quiet and comfort. The cabin is lush and luxurious – a perfect midway experience between Toyota and Lexus. Materials are elegant with wood trim and seating surface options that span from leather trim to suede and Softex® material.
4. Cavernous interior room for people and things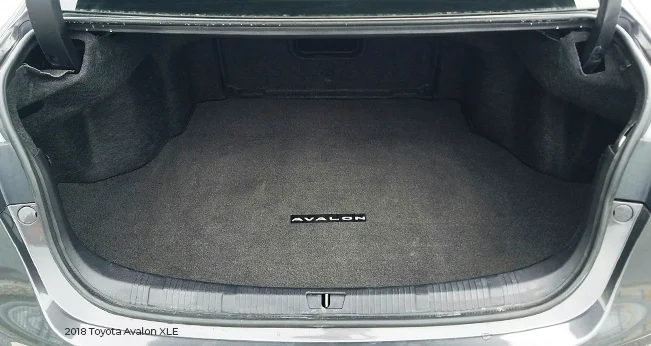 The 2019 Avalon offers a luxurious cabin with plenty of room to stretch out. The back row is especially roomy, featuring 57.1 inches of shoulder room, over 40 inches of leg room, and more than 37 inches of headroom (Hybrid and V6 models). For things to bring, the 2019 Avalon features a trunk that measures 16 cubic feet and comes with a 60/40 split rear seat.
5. Technology for everyone – and almost everything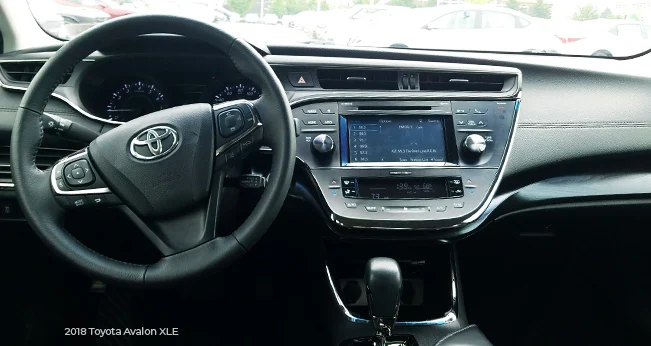 Despite their popularity, for years Toyota skipped over Apple CarPlay and Android Auto integration into its infotainment system. That has changed – at least partially – with the 2019 Avalon. All Avalons now come equipped with Apple CarPlay, but not Android Auto.The Avalon also features five USB ports. As with most Toyotas, the Avalon boasts a long list of advanced driving features such as adaptive cruise control, forward collision warning with automatic emergency braking , lane departure warning, and lane keeping assist. Blind-spot monitoring has also been added as standard equipment on the 2019 Avalon.