The 16 Most Popular Used Cars for Families on the Go
---
PUBLISHED WEDNESDAY, AUGUST 17, 2016
These cars offer style and comfort for the whole family!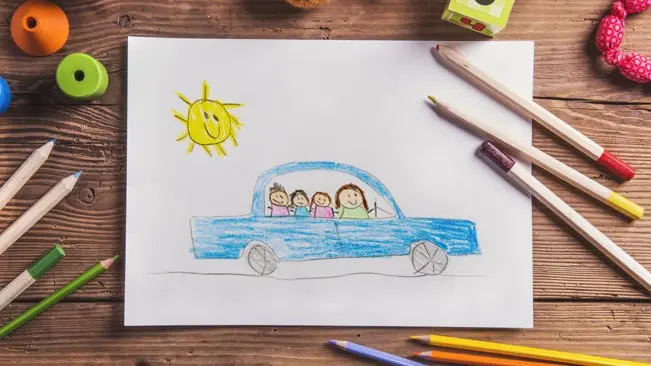 Buying a car on its own is hard enough, but when you're buying for your family, it's even more difficult. Do you need more space for kids or cargo? How hard is it to keep clean? What about MPG and fuel economy?
To help narrow your search, we've gathered some of our most popular family cars and highlighted what we think makes them special. Read on to find out more!
16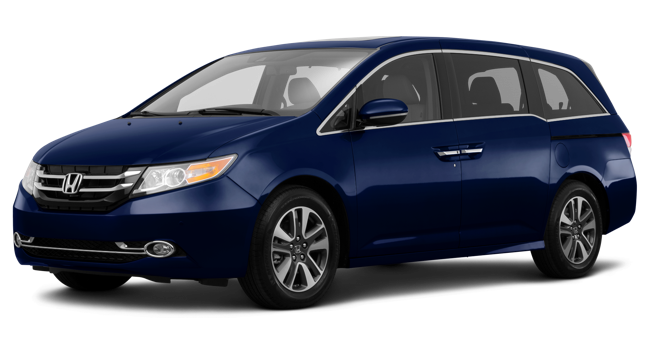 The Honda Odyssey has been a minivan standout for years. With comfortable seating for up to 8 passengers, the Odyssey offers plenty of space for families. The third row seating is even plenty tall for 6-foot teens and adults, so no one will feel cramped even relegated to the back seat. No worries about bringing your luggage and kid gear either: it comes with more than 38 cubic feet of cargo space! Additionally, all models also come standard with a rear back-up camera and power front seats - which are usually considered upgrades on most minivans. But perhaps the most unique feature of the Odyssey is the optional vacuum. No more worrying about how you're going to get cracker crumbs out of the upholstery! The engine standard on all trim levels produces 248 HP from its V6, and unlike some of its competitors, has plenty of get-up-and-go.
15
Want a minivan, but need the reassurance of all-wheel-drive? The Toyota Sienna offers the entire package. While not standard equipment, the Sienna is the only minivan to offer it as an option. Like most minivans, the Sienna is built for comfort and ease-of-use. It can seat up to 8 people, and has configurable seats to offer more legroom and make getting in and out easier. Reviewers praise the Sienna for a smoother ride than almost anything else in its class. In addition, it comes with great driver-friendly features, including, on all newer models, a rearview camera. Gas mileage hovers around 21 MPG average, which is not bad, but not exceptional either. Overall, the Sienna is a solid choice in a sea of minivans, with plenty of room and options for growing families.
14
Like the Ford Explorer, the Dodge Durango was originally a true truck-based SUV, designed to haul people and tow cargo. Over the years, it's morphed into a true crossover with a more refined feel, and caters to families instead of farmers, but it's still perfectly qualified to tow serveral thousands pounds if needed. With both the second and third row seating up, the Durango offers about 17.2 cubic feet of cargo space. But, if you don't need to bring the whole family, you can expand to up to 84.5 cubic feet with both rear seats folded down! Crisp steering and a comfortable ride make the Durango the perfect choice for a long haul, thought its middle-of-the-range MPG (19 city/27 highway) means it won't be the cheapest trip.
13
No matter how you look at it, the Ford Explorer is legendary among SUVs. Released in 1991, it's undergone several revamps since its birth (and found itself in any number of special editions, including as a police vehicle), becoming more and more refined from its truck-like origins. It remains one of the most popular SUVs ever built. With seating for 7 and 21 cubic feet of cargo space, the Explorer has space for all but the largest families. Its comfortable cabin gives passengers a welcoming feel, and most reviewers mention the quiet and easy car-like ride. Newer models come equipped with technology including Bluetooth and optional navigation systems, but make sure you check before you buy! Overall, the Explorer is a family-friendly SUV with a devoted following and is definitely worth consideration.
12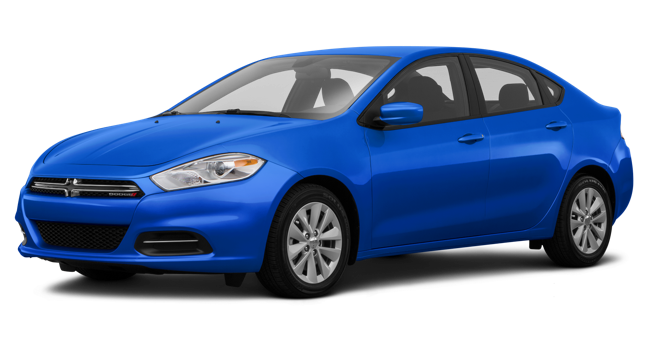 Smaller families looking for an affordable sedan should consider the Dodge Dart. The redesigned classic emerged from retirement in 2013 with a brand new design and technologically savvy features. It has a wealth of colors (both interior and exterior) and several engine choices to let shoppers find the combo that suits them best. A very respectable claimed 41 MPG highway means you get a lot of mileage from every fill-up. Inside, the rear seat could prove cramped for adults, but fits children just fine, and with 13.1 cubic feet of cargo space, it's got plenty of room for errands and kid gear. The Dodge Dart, while not top of the class, has so many options, and comes at such affordable prices, that it's a great choice for the budget conscious.
11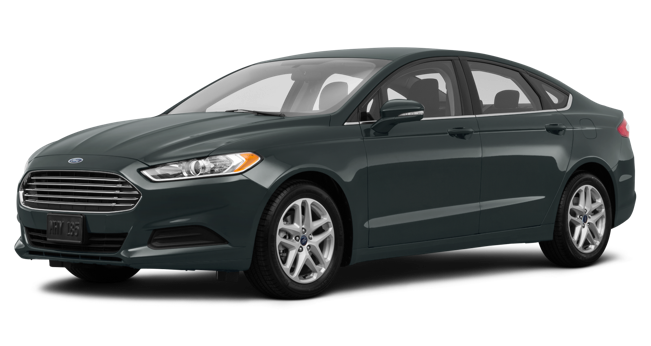 Few cars come as close to being a jack-of-all-trades as the Ford Fusion. Whether you're looking for luxury, eco-friendly MPG, or just a basic people-hauler, there's a Fusion for you. In fact, that versatility is one of the main differentiators for the Fusion. But even the base models offer a streamlined, modern interior, so you'll never feel like you're driving "just" as a family car. It seats 5, but with more than 2 adults in the backseat, space may become tight. Rear visibility can also be an issue, so buying a Ford Fusion with the back-up camera added may be of help. Cargo space tops out at 16 cubic feet—one of the largest trunks in the category. As an overall family car, the Fusion is a great choice. It's become the best-selling Ford sedan, probably because it's so easy to get exactly what you want and need through the different trim levels and upgrades.
10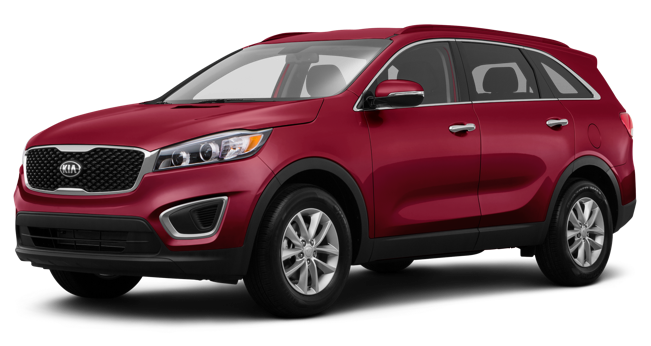 For adventurous families who want a sporty yet affordable option, the Kia Sorento has come a long way in the past decade. Instead of the truck-like budget model that was the original, it's now an affordable SUV that offers seating for 5 or 7 (depending on your budget). In the higher range trim levels, you'll even find some unexpected luxury touches which are uncommon even in luxury cars like Audi and BMW. Newer models offer a hands-free liftgate, making loading things like groceries or strollers much easier. The available infotainment system on some models is intuitive and hands-free as well. While the Sorento isn't going to win any races, the base-level engine is sufficient for most travel. If you like a little more pep in your car, you might want to spring for a higher trim level to get the more powerful engine.
09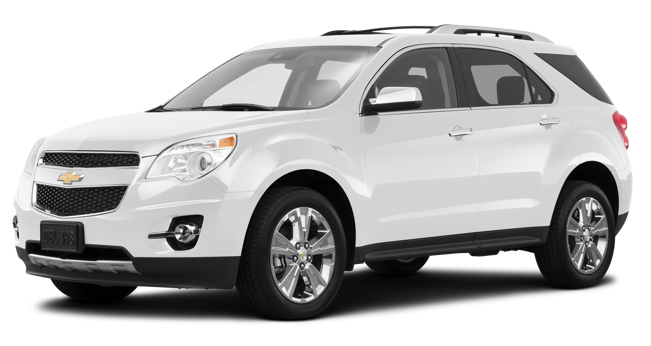 If you need more space for your family to spread out, try a Chevy Equinox. Its wide, roomy seats can accommodate up to 5 passengers very comfortably. In fact, the second row of seats not only has loads of headroom, but also is easily configurable for more legroom for the taller family members (and getting child seats in and out easily). All that extra space means cargo room is a little smaller than other similar vehicles, topping out at just under 64 cubic feet, but many may find the extra-roomy interior and configurability worth the trade-off. Driving the Equinox is comfortable and easy, too; it offers a cushioned ride that makes long trips easier on everyone. For those who want more get-up-and- go, be sure to choose the V6 version instead of the 4-cylinder. Also, newer models feature the ever-important Bluetooth connectivity and rearview camera standard.
08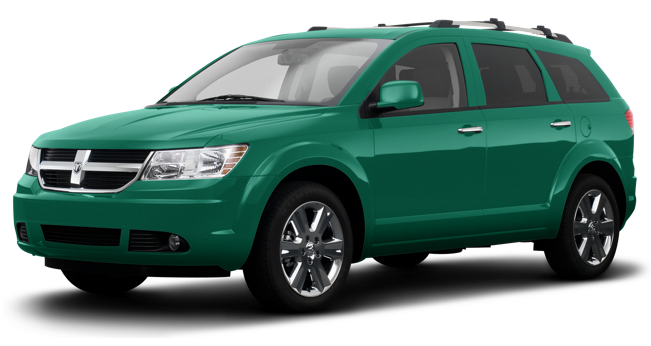 Tired of fighting with child seats? The Dodge Journey might be for you! With rear doors that open up to 90 degrees, you'll have those unwieldy car seats installed in a snap. This affordable mid-size crossover packs a lot of value, offering one of the cheapest options with a third row seat. It't not as big as the Honda Pilot, but it works to its advantage when it comes to fuel economy and on-road nimbleness. Wide front seats provide excellent passenger comfort, and the backseat is easily large enough to accommodate adults. It even provides options for adjusting leg room for the taller among us. Storage cubbies and pockets ensure room for everything you might need to bring along to entertain the kids. Standard features aren't as high-end as higher-priced SUVs and Crossovers, but for the price, it's hard to bead for affordability and space.
07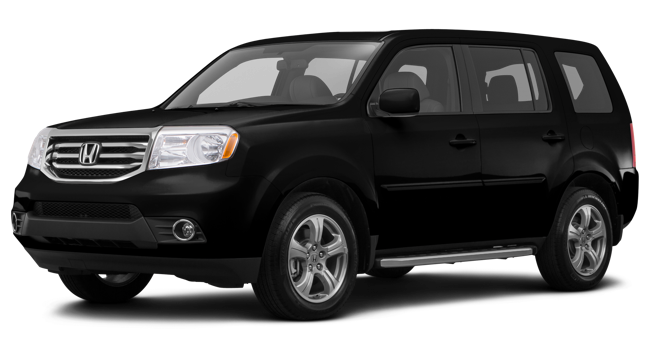 Honda's largest SUV, the Pilot, is a great family hauler. It seats up to 8 people in its 3 rows and has enough cargo space for them all. The rear seat can be folded down for more cargo and it still fits five passengers in this configuration. In addition, it has all manner of nooks and crannies for stashing items like phones, tablets, books, drinks, snacks, and more. A large vehicle, it gets an average of 21 MPG. In addition, a rear-view camera comes standard on newer years, and the vehicle received a 5-Star Overall rating from NHTSA.
06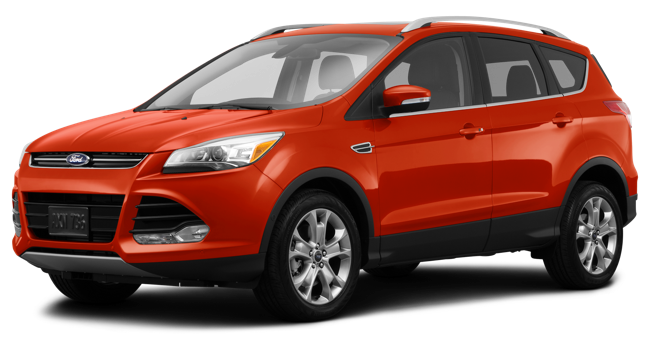 The Ford Escape has been a popular family choice in SUV crossovers for years, and it's not showing any sign of slowing down. It has plenty of room for a family of 5, with newer models having reclining rear seats for those long trips. Cargo space is decent with just over 34 square feet - enough to haul luggage for most family trips. Like the Ford Edge, it comes standard with MyKey, so parents can set limits on sound volume and driving speed. The Ford Escape's handling is quick and responsive, and the cabin offers a relatively smoother ride that's quieter than many SUVs. As an all-around family hauler, the Escape is a good choice for families looking at compact SUVs.
Learn more by reading our review of the 2017 Ford Escape.
05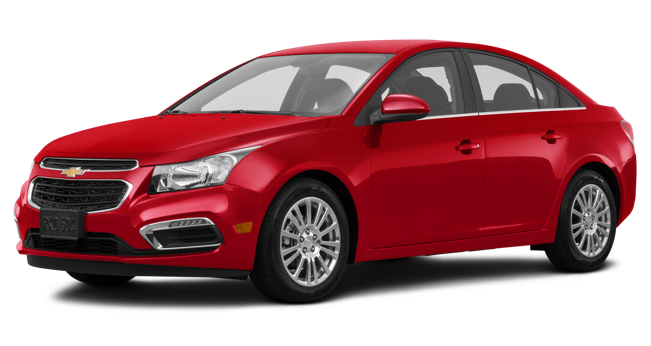 For those looking for a more affordable car, the Chevy Cruze is a popular choice. It's small sedan, but what it lacks in stature it makes up for in family-friendly features.With 13.9-14.8 cubic feet of cargo room, depending on the trim level, both have plenty of space for a small family to pack strollers, luggage, or other essentials. An infotainment system comes standard on compact models. Newer years even have a built-in Wi-Fi hotspot to keep the kids entertained on long trips. And for Mom and Dad, the 1.4 liter, 4-cylinder, turbo-charged engine has enough kick to make it fun to drive. It does come standard with a manual transmission, which could be an issue for some drivers, but the automatic version is a good choice to help maximize MPG.
04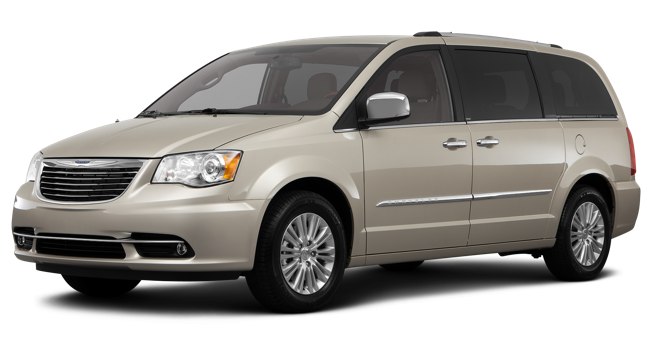 "Luxury" and "minivan" don't usually belong in the same sentence, but that is exactly what the Town & Country was created to be. Leather seats, V6 engines, and impressive sound systems came standard right from the start, and newer models have included such features as DVD players, climate control for each row of seats, and Wi-Fi hotspots. Comfortably seating up to 7 passengers, the Town & Country also offers the now-legendary Stow n' Go seating options, where the second and third row seats fold flat into the floor. A V6 engine is standard in all models and provides plenty of power, but comes at a cost of fuel economy. With an estimated 17 MPG city and 25 highway, it's in the middle of the pack for gas mileage; however, many find that the luxury touches and standard options more than make up for the slightly reduced gas mileage.
03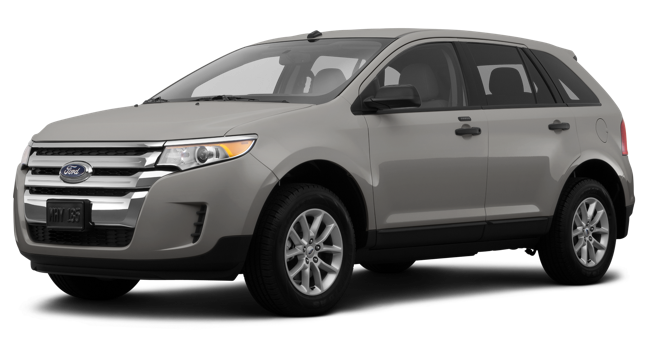 As an Insurance Institute for Highway Safety (IIHS) Top Safety Pick, the Ford Edge has made a name for itself as a family car. A midsize crossover, it seats up to 5 people and has room for plenty of luggage. Electronic stability control and tire-pressure monitoring system are part of the Edge's standard safety features lineup, and most trim levels (with the exception of the Sport package) get an estimated, respectable 20/30 MPG. In a helpful addition for families with teenagers who drive, the Edge also comes with MyKey, a feature that allows parents to set speed and volume limits when they can't be in the car supervising. Also standard are USB and Bluetooth connectivity, so it's easy to charge phones and have your music on the go.
02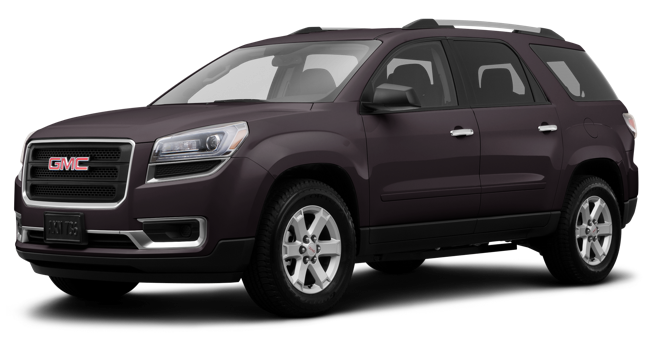 With seating for up to 8 and a towing capacity of 2500 lbs., the GMC Acadia is a great choice for large families. It also has a reinforced steel body, 6 airbags, and an OnStar system standard in all models. Because of its flexibility in seating and towing, the Acadia serves as a multipurpose vehicle whether you need to drive your son's soccer team home after practice, or pack enough luggage for a week at the beach. And even though it's a larger vehicle, reviewers commonly remark on its smooth ride and ease of driving. It's just as at home in the woods or the city, and as a mid-size crossover, it's a hard family vehicle to beat.
01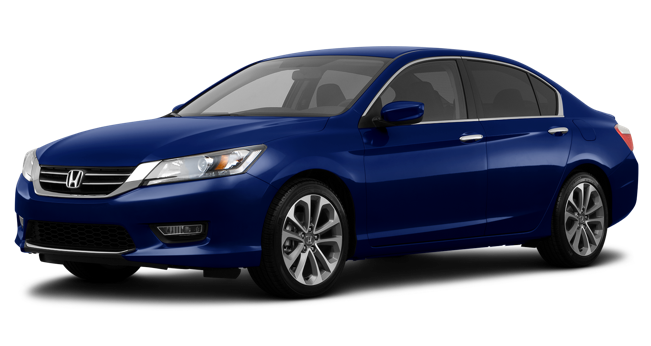 The Honda Accord has been one of our best-selling family cars for years, and with good reason. Even the most basic Accord comes with a slew of standard features and comfort options, and most models include features like dual zone AC, iPod/USB-compatible systems, and rear back-up cameras. It's got plenty of room in both the front and backseats, so you'll never have to worry about tall adults or growing kids feeling cramped. And with almost 22 cubic feet of trunk space, you can fill it with groceries, luggage, strollers, and more. With several different engines available, and the options of coupe or 4-door sedan, there's a choice for every driving preference from the basic LX to the more powerful Touring levels. The Honda Accord's reputation is almost legendary when it comes to sedans, and is a great choice for a family vehicle.