Truck Cab Styles Explained: What's the Difference?
---
PUBLISHED WEDNESDAY, JUNE 23, 2021
Find the right cab style for you.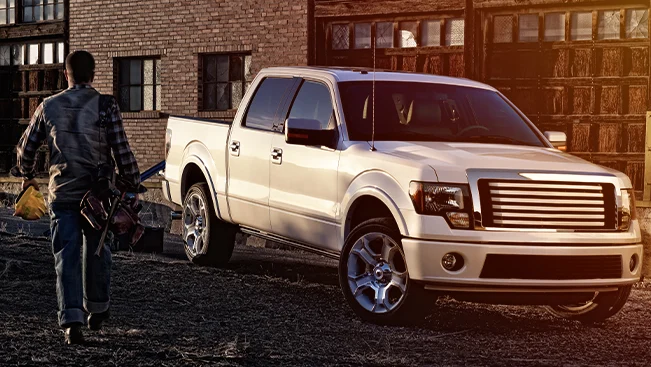 Trucks feature various markings, including the manufacturer's emblem on the grille and tailgate, badges to signify the model and trim, and even decals on the side of the truck bed that tell you what kind of suspension package it's rocking. One thing you'll never see, however, is a tag bearing the phrase "one size fits all."
That's because trucks come in a variety of sizes to help you complete jobs and journeys of all kinds, from small landscaping projects to cross-country hauling. No matter what you need to do with a truck, it has to have enough space in the bed to carry your gear. The cab, however, has an even more important job because it transports the most precious cargo of all: you and your passengers.
We've broken down the most popular truck cab styles to help you decide which one is best for you.
Four Cab Styles
While they may have slightly different names, truck manufacturers offer four types of cab configurations: regular cab, extended cab, crew cab, and extended crew cab.
Regular Cab: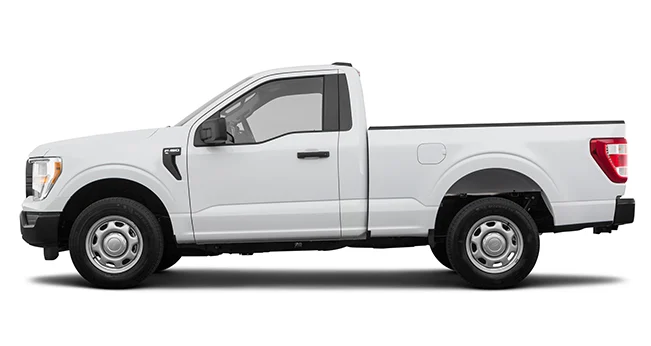 Regular Cab: These are two-door vehicles with one row of seating. The front section of regular cab trucks is limited, which often gives these trucks more room in the bed and makes them ideally suited for towing and hauling.
Nomenclature gets a bit more complicated when it comes to trucks with passenger seating in two rows.
Extended Cab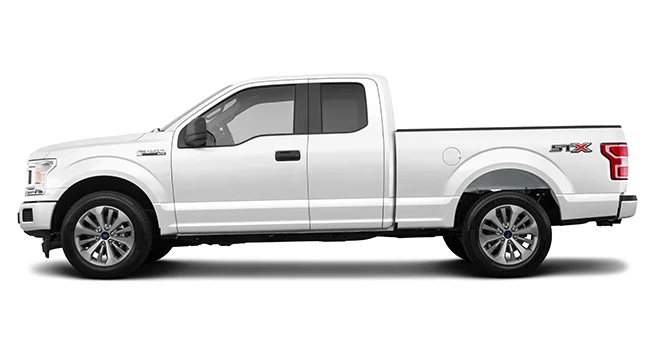 Extended Cab: These are two- or four-door trucks with two rows of seats; the second row is typically smaller, with less legroom. The Ford Ranger, Chevrolet Colorado, Toyota Tacoma, and Nissan Frontier all include full-size front doors with cleverly concealed handles attached to the rear-hinged smaller rear doors that provide access to the second row.
Here are the manufacturer-specific names for extended cab trucks:
Ford - Super Cab

Chevrolet - Double Cab

GMC - Double Cab

Ram - Quad Cab

Toyota - Access Cab

Nissan - King Cab
Crew Cab: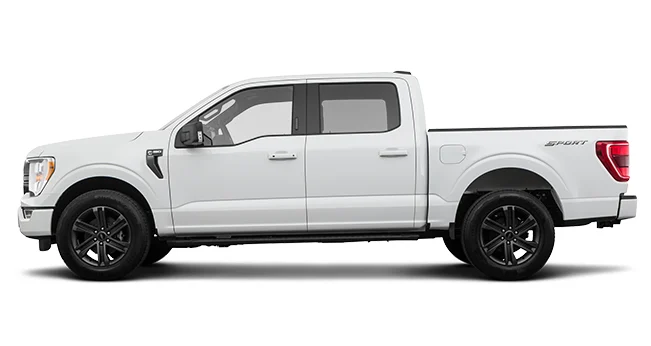 Crew Cab: This is the term Chevrolet, GMC, Nissan, and Ram use to describe trucks with four full-size doors. As the name implies, this size will fit you and your crew, whether that's a group of co-workers, family members, or friends. This kind of truck is the easiest to get in and out of, with ample room for four or more. And if your crew includes friends of the furry variety, they may be happy to spread out across the back seat.
Here are the manufacturer-specific names for crew cab trucks:
Ford - SuperCrew

Ram - Crew Cab

Chevrolet - Extended Cab

GMC - Extended Cab

Nissan - Crew Cab

Toyota - Double Cab
Extended Crew Cab: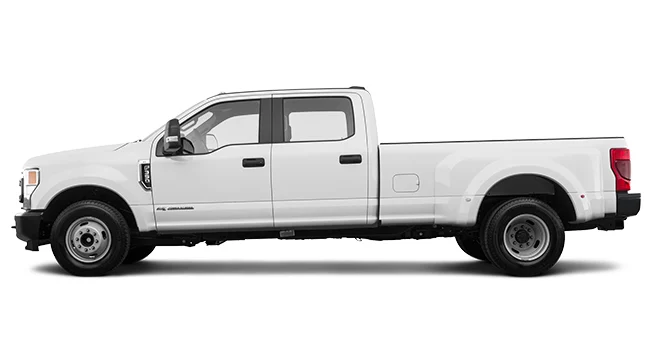 Extended Crew Cab: This is basically a crew cab configuration plus extra room for storage and passengers. If you have friends or family who need more legroom and space to stretch out, an extended crew cab may be right for you. You may be sacrificing some truck bed length with the bigger cab, but if cabin comfort is your top priority, this is a good choice.
Ram - Mega Cab

Chevrolet - Crew Cab

GMC - Crew Cab

Toyota - Crew Cab Max
How to Pick the Right Cab for You
Choosing a particular truck cab size can lock you into a certain range of bed lengths and trim levels. In many cases, the shorter the cab you get, the longer the bed you can attach to it. In most cases, the more luxurious trims are only available with four doors.
Midsize Trucks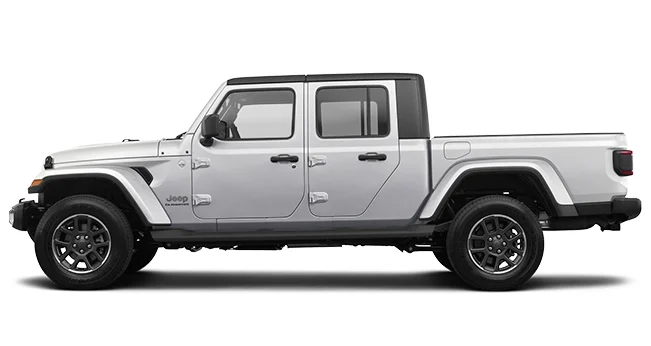 For 2019 onward, Ford equips the Ranger Super Cab with a six-foot bed and the Ranger Crew Cab with a five-foot bed — these are set combinations.
General Motors also offers two bed sizes for 2017-2019 Chevrolet Colorados and GMC Canyons. The Extended Cab models get a 74-inch long box, and Crew Cabs are configurable with that or a 62-inch short box. This is the cab style you must choose to access GMC's well-equipped AT4 or Denali trim. You may choose the Colorado ZR2 as either an Extended Cab or a Crew Cab with the shorter box only.
Nissan goes with a mix for the Frontier: 2017-2019 King Cab models come with the longer 73.3-inch bed, while Crew Cab trucks get a 59.5-inch cargo box. The one exception is the appropriately named Crew Cab Long Bed SV. Nissan's special 2018-2019 Midnight Edition and PRO-4X trim packages are only available on the Frontier Crew Cab.
Depending on the configuration, the 2017-2019 Toyota Tacoma is available as an Access Cab with a six-foot bed, a Double Cab with a five-foot bed, or a Double Cab with a six-foot box. The higher up the grade ladder you go, the more focused your choices get. The upscale TRD Pro, for instance, only comes in the Double Cab body style with the short box.
The upside to the Jeep Gladiator (which debuted in model year 2020) being exclusively a four-door truck with a five-foot box is that it's available in a total of 10 trim levels, from the basic Sport to the upscale High Altitude to the rugged Rubicon.
Full-Size Trucks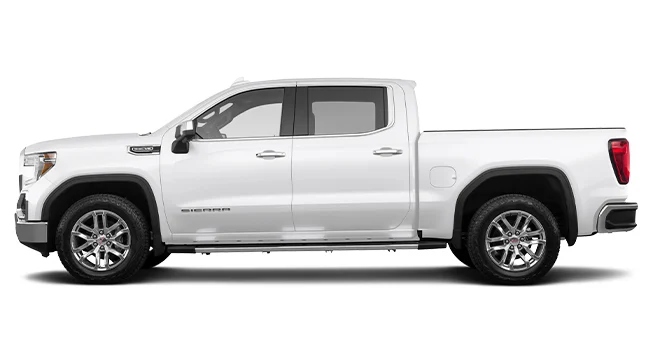 Ford offers three bed sizes on the 2017-2019 F-150: 5.5 feet, 6.5 feet, and 8.0 feet. Only the two longer options are available on the regular cab, which comes in either the XL or XLT trim. The SuperCab has the same cargo box options but gains the Lariat trim level. Every trim level is available on the SuperCrew cab.
Note, however, that if you want a 2017-2019 SuperCrew Limited, you will get the 5.5-foot box, and no SuperCrew is available with the 8-foot bed.
Like its Blue Oval rival, the 2017-2019 models of the Chevrolet Silverado and GMC Sierra offer three bed sizes: a five-foot-eight-inch short bed, a 6.5-foot standard bed, and an eight-foot bed. Both GM brands match the regular cab, long box configuration to their lowest respective trim levels. While the standard bed is available on double cab and crew cab models, the short box can only be combined with the crew cab. Selecting that body style unlocks the fanciest and most capable trim levels that Chevrolet and GMC offer.
The Bottom Line
With so many cab and bed configurations available, there are plenty of opportunities to find a truck that suits your lifestyle. Whether you're seeking the compact coziness of a two-door regular cab or the cavernous comfort of a four-door extended crew cab, you can find a truck that's right for you.
Looking to learn more? Read these related articles: