MPV Vehicles: Is a People Carrier the Car for You?
---
PUBLISHED MONDAY, JUNE 14, 2021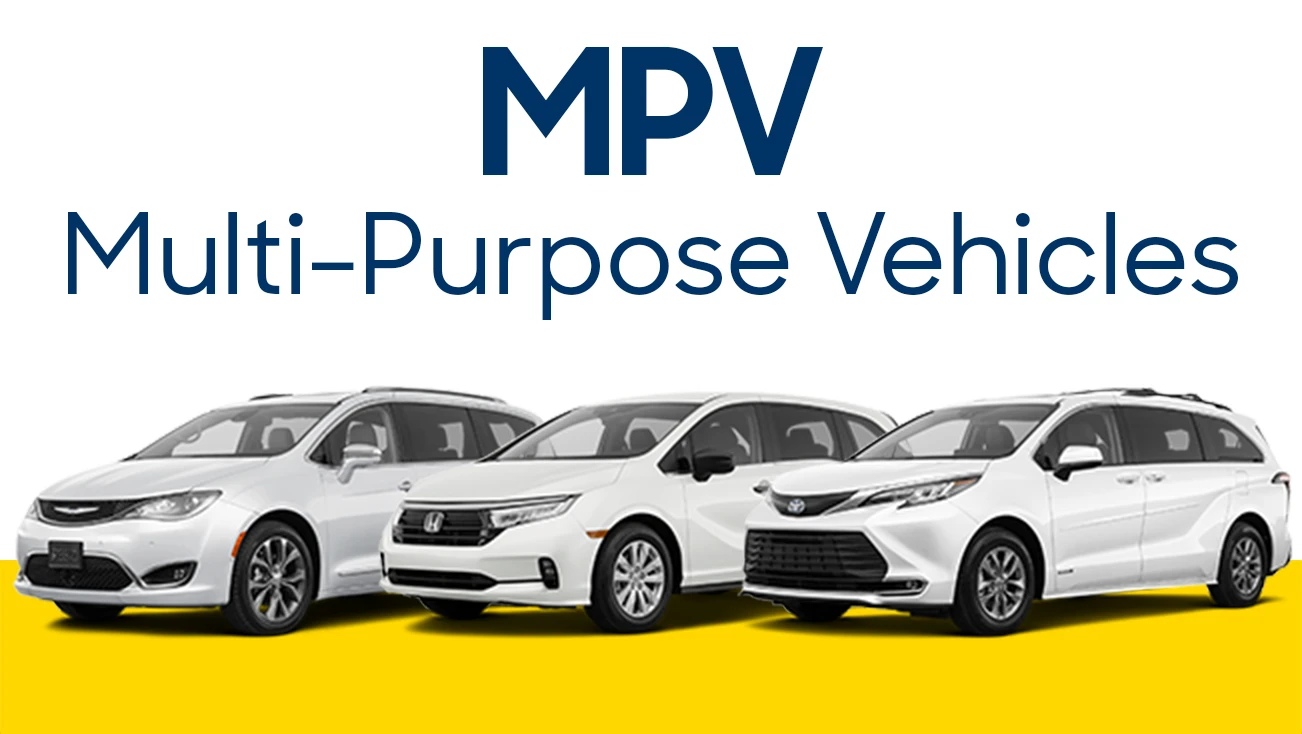 Practical, pleasing, and multi-purpose.
Daily driving with friends or family onboard means comfort and convenience are paramount. You've got some good choices in available vehicles, but which one is right for your needs?
While crossovers, full-size SUVs, and minivans are all great options, if you have friends and family who would love to join you on weekend trips or you agreed to carpool to work or school, you may need a multi-purpose vehicle (MPV). An MPV can be up to the task of moving all kinds of passengers and their cargo, big or small, on a daily basis. If you're shopping for a vehicle that offers people-carrying practicality, you may want to consider an MPV.
What sets MPVs apart from each other, and which one should you choose? Let's take a closer look at MPVs so you can get a better idea of which one might suit your lifestyle.
What Is an MPV Car?
MPV is a new term in the last few years, referring to a "multi-purpose vehicle" or "multi-person vehicle." MPVs are designed to carry passengers on regular trips. What these vehicles do particularly well is provide ease of access, with modern boxy designs that also provide ample storage capacity and overall passenger comfort.
MPV vs. SUV

Sport utility vehicles (SUVs) and crossovers tend to be more performance-minded vehicles, offering all-wheel drive capability, sleek interiors, and powerful engine options. SUVs are typically at home on both urban and country roads, have high ground clearance, and come equipped with features designed specifically for off-road handling.
While MPVs might share some of these characteristics, they are more geared toward ultimate practicality than sport utility.
MPV vs. Minivan

The minivan walked so the MPV could run. Today's MPVs have much in common with minivan models, both featuring child-friendly interiors and people-moving power as their main attractions.
But the MPV is where people carriers are evolving. By adding sleek exterior finishing and the latest in tech, MPVs appeal to many modern families and groups looking to transition from a sedan or hatchback into a larger vehicle.
Is an MPV Right for You?
If you need to regularly carry lots of people of all ages and their essential books, bags, and boxes, too, then you may need a multi-purpose vehicle.
An MPV has you covered when you need ample rear headroom for adults, easy access for young and old, and plenty of seating (up to eight in many cases) for bigger groups. When it's time to haul your college kids cross-country or take your parents on the road trip of a lifetime, an MPV can offer the flexibility to quickly change things up for more cargo storage, too.
To help you choose the right vehicle, take a look at some of the benefits of owning an MPV, along with some great MPVs for 2021 shoppers.
Trunk Space and Tailgates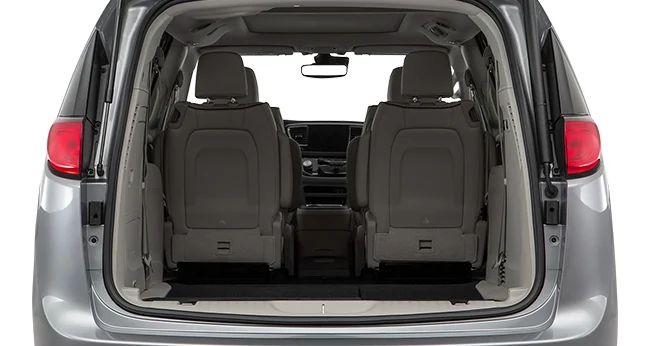 With an MPV, you can drive just about anywhere with your crew and bring their essentials along for the ride. That could include sports equipment during the week, shopping bags on holidays, or picnic supplies on the weekend. Easy-access trunk space for you and your passengers is one of the MPV's most valuable assets.
Take the 2017-2020 Chrysler Pacifica Touring trim, for example. This MPV has a power tailgate and 32.3 cu ft of storage behind its third row. Or consider the latest addition to the Kia lineup: the 2022 Kia Carnival EX trim has a hands-free power tailgate and 40.2 cu ft of space with all seats in place. If you need even more room, the third row folds flat into the floor. We look forward to adding the 2022 Kia Carnival to our lots in the future as a great MPV option.
Seating Capacity and Flexible Configurations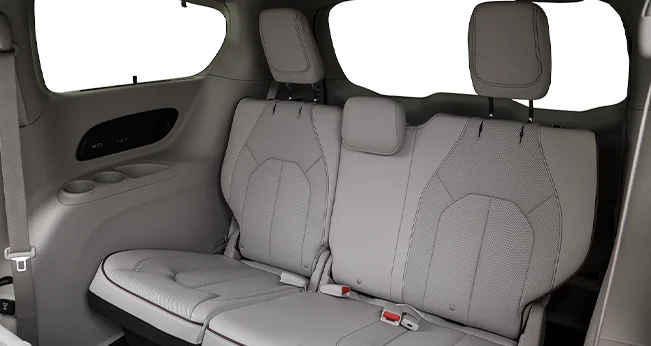 An MPV is designed to perform double duty, tackling the passenger as well as cargo hauling of a busy family schedule or group activity roster. The 2017-2020 Chrysler Pacifica, for instance, is designed for simplicity no matter who or what you're transporting. In addition to a fold-down third row, the Pacifica has Stow 'n Go® fold-flat second-row seating, allowing you to go from passenger seating for seven or eight (trim dependent) to 140.5 cu ft of cargo space in a matter of minutes.
Passenger Comfort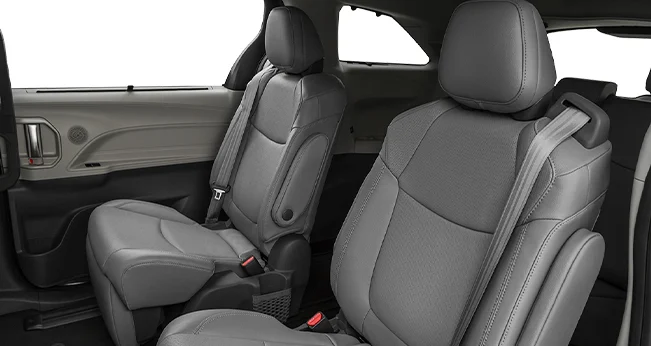 Easy entry and exit for passengers of all ages can be essential for an enjoyable trip. With an MPV, both young and old can feel confident getting in and out of the vehicle.
The 2018-2020 Toyota Sienna boasts sliding rear doors and a slide-forward second row, while the seven-seater 2016 Nissan Quest features second-row captain's chairs that slide, recline, and fold forward. This makes these MPVs ideal for loading up kids into the third row and adults in the second row so you can all enjoy a family getaway.
Serving people on the move is an MPV's main job, which also means they typically have good LATCH options for car seats. This can be particularly helpful if you have a young family or people riding with you who require age-appropriate seating for their little ones. The 2018-2020 Honda Odyssey and the 2017-2020 Chrysler Pacifica have you covered in this area: their respective eight-seater models have five full sets of LATCH connectors, while the seven-seaters have four.
User-Friendly Sliding Doors
When you're regularly transporting a softball team or spending the weekend as an active family on the go, an MPV with sliding rear doors can be very beneficial. Sliding doors mean you can't fling the car door open into another vehicle, cyclist, or pedestrian. Plus, the wider entry and exit space these doors provide can make getting in and out of seating simple and comfortable.
The 2020 Dodge Grand Caravan SXT trim is a great example of an MPV with easy access for all. This model has power-sliding doors and, with just 5.8 inches of ground clearance, it's comfortable to climb in and out of, too.
Clever Cabin Storage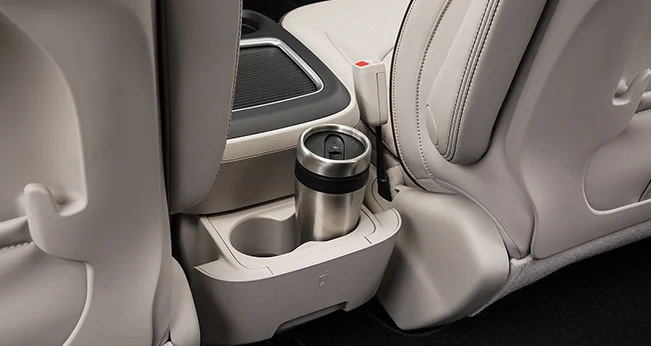 One of the most desirable features of an MPV is built-in storage, which is something your passengers may especially appreciate on long journeys. Many MPVs offer underfoot compartments, large storage bins, door bins, and cup holders for everyone.
The 2019 Toyota Sienna boasts 12 cup holders and three good-sized storage bins throughout the cabin. The 2018-2020 Honda Odyssey features compartments that can serve as storage for treats, phones, and reading items. Farther back, you'll find seatback slots and handy door cubbies for additional items your passengers may want close at hand.
Towing Capacity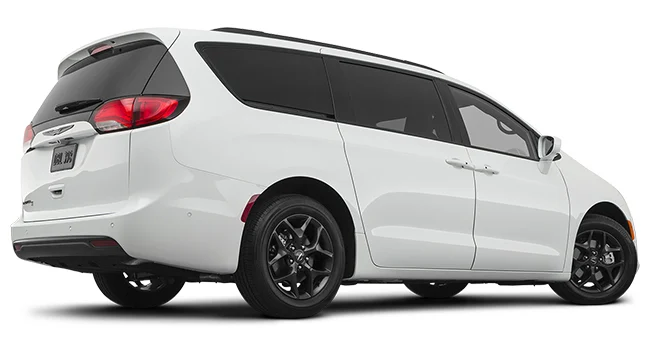 MPVs and road trips are an ideal match. With an MPV, you may have the capacity to visit national parks with your friends or go on a theme park odyssey with your kids. If you want to haul a trailer of mountain bikes, for instance, the option of towing is a great perk. Want to maximize your towing capacity? Look for the 2017-2020 Chrysler Pacifica with the 3.6L engine; when properly equipped, it can tow an estimated 3,600 lbs.1
Plenty of Tech and Entertainment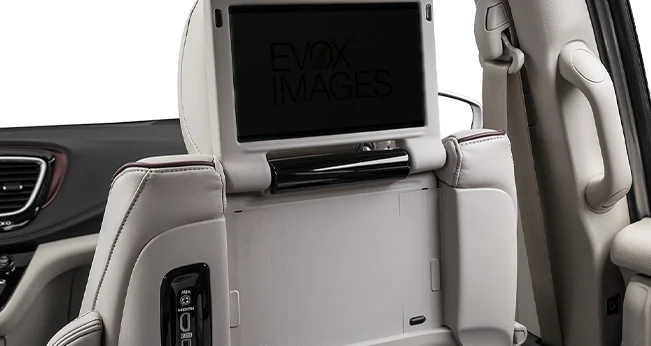 Modern comforts and entertainment features can check all your boxes when you're traveling with your crew. Or maybe you need a vehicle for working remotely as you travel the country? Whichever MPV model you choose, you and your passengers can be connected to their favorite tech and entertainment with a host of available features.
Three-zone climate control is a great feature of the 2018-2019 Honda Odyssey mid-level EX trim, designed for maximum comfort. You'll also get plenty of smart tech, including Apple CarPlay® and Android Auto™ smartphone integration and an eight-inch touchscreen.
If you'd like rear-seat entertainment screens, take a look at the upper trims of the 2018-2019 Odyssey, or consider the 2019 Dodge Grand Caravan's available rear entertainment system package, which features a roof-mounted screen, DVD player, and wireless headphones.
Want the latest in tech? The 2022 Kia Carnival SX Prestige trim features three-zone climate control, a dual sunroof, an eight-inch center panel touchscreen, and a 10.1-inch display screen for the second row.
Fewer Fill-Ups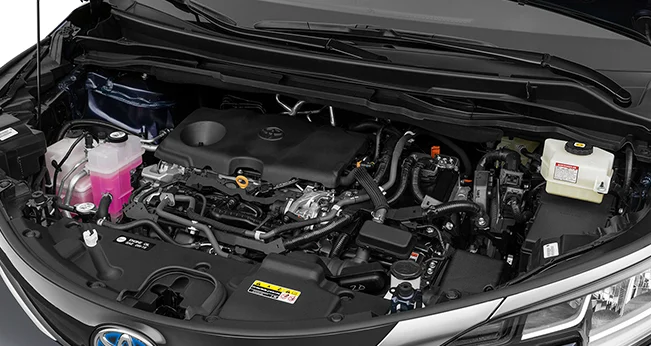 As interest in alternative powertrains grows, MPVs are getting in on the action with several models offering hybrid or electric alternatives. If you know you'll be clocking a lot of miles, an MPV that requires fewer fill-ups can be an attractive choice.
The 2021 Toyota Sienna with front-wheel drive is available with a mild-hybrid powertrain (2.5L gasoline engine and two onboard electric motors) delivering an EPA-estimated 36 mpg combined.2 The Chrysler Pacifica also has a full hybrid powertrain option; its 2017-2018 models, with the 3.6L V6 gasoline engine and 16 kWh onboard electric motor, deliver an EPA-estimated 84 MPGe combined when operating in hybrid mode and an EPA-estimated 32 MPG combined when only the gasoline engine is powering the vehicle.3
Best People Carriers
If you're looking for the versatility that an MPV can provide, here are three options to consider: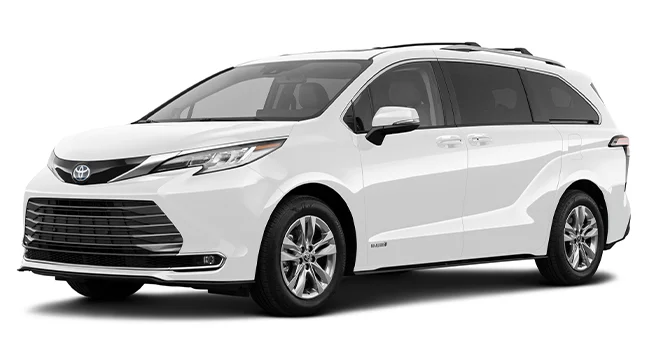 If you like the outdoors, sports, and camping lifestyle, consider the 2019 Toyota Sienna. Equipped with optional four-wheel drive, this 3.5L V6 engine MPV is ready to head off-road, which is great when you need to reach a riverbank or campground. With seating up to eight, you'll also appreciate the driver-assistance package that's standard across all Sienna trims.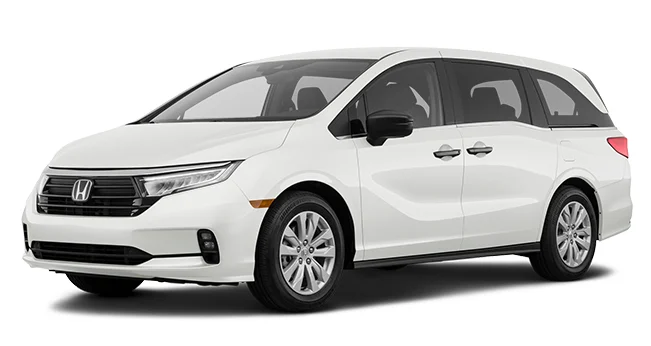 For a daily driver that can handle your busy schedule with class, take a look at the sedan-like handling of the 2020 Honda Odyssey. This MPV is powered by a 3.5L V6 engine and paired with a 10-speed automatic transmission. The Odyssey boasts impressive practicality for your passengers, including low ground clearance for easy entry and exit (4.5 inches) and comfortable seating that helpfully slides and reclines in the second row.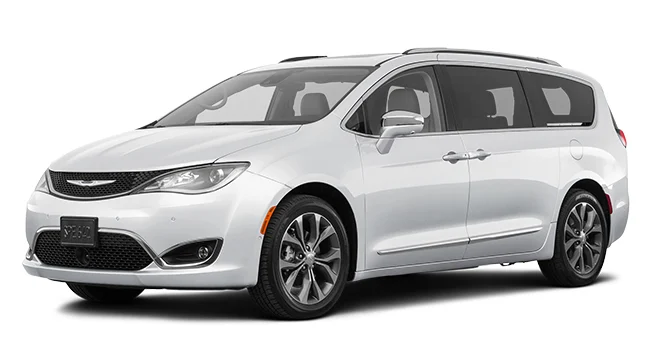 Perhaps you're looking for a smart setup to impress the grandparents on family road trips. The 2017-2020 Chrysler Pacifica has plenty of high-end touches across all trims, all of which are complemented by large, unobstructed windows and great use of available space. Choose the 2019 Pacifica Touring L Plus trim to enjoy leather upholstery, a sound-reducing windshield, heated second-row seats, ambient lighting, an 8.4-inch touchscreen, and an Alpine™ audio system.
The Bottom Line
If you're looking for a people carrier with practical features as well as modern styling, consider a multi-purpose vehicle. Not only are MPVs supremely versatile, but they're also full of convenience and entertainment features that can make every journey a pleasure.
Need more inspiration? Take a look at these related articles:
1
Various factors may impact towing capacity, including weight of passengers, cargo, and options/accessories.
2
Fuel economy figures are based on EPA estimates for when vehicle sold as new. Fuel economy may vary for reasons like driving conditions and vehicle history. Unless specified, figures are for vehicles equipped with an automatic transmission. See fueleconomy.gov.
3
Fuel economy figures are based on EPA estimates for when vehicle sold as new. Actual mileage will vary based on things like battery age, vehicle condition and history, driving and charging habits, accessory use, and driving conditions. Battery capacity may decrease with time and use. See fueleconomy.gov for more info.