5 reasons to buy the 2020 Subaru BRZ
1. Performance package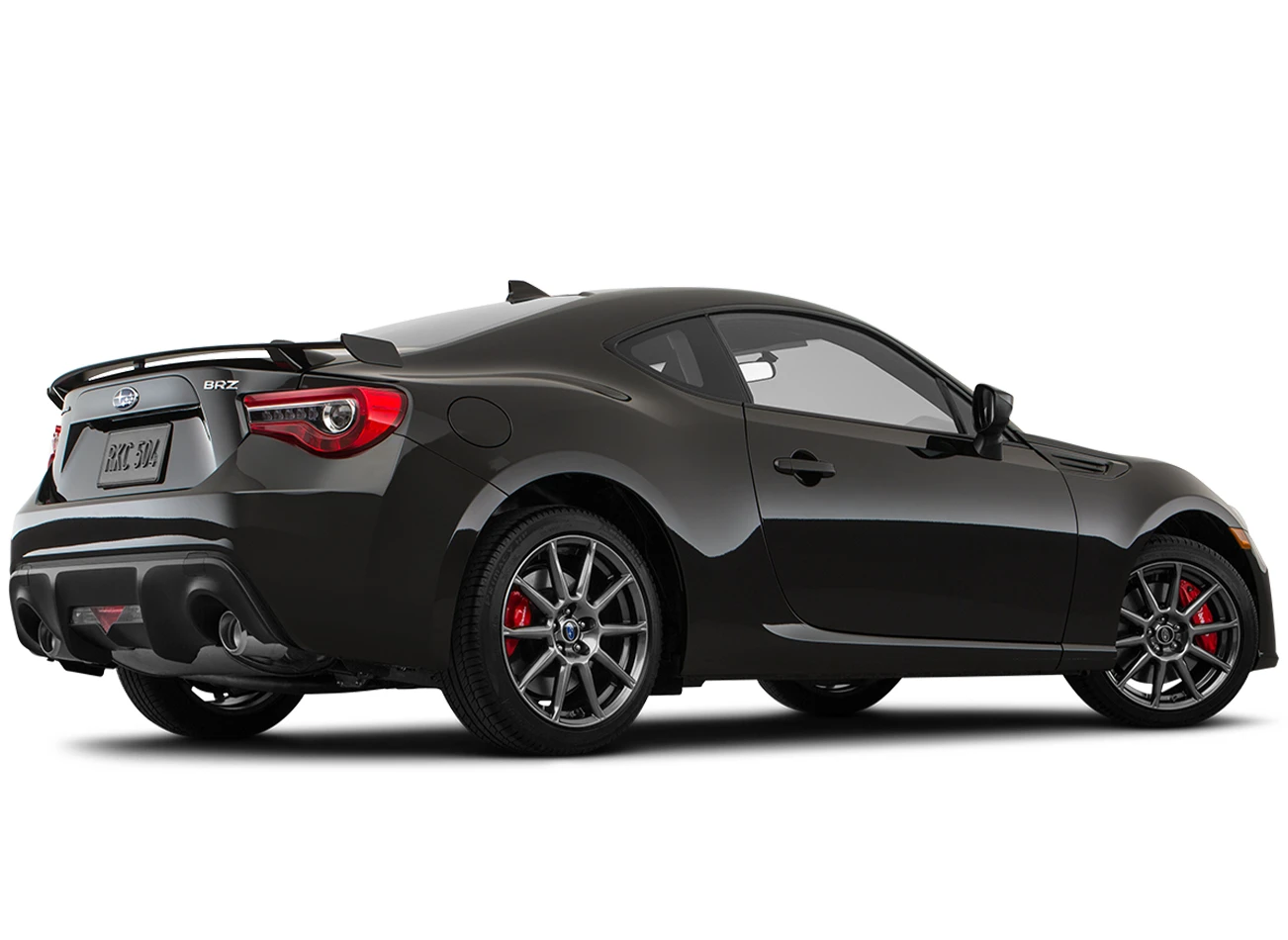 The base Limited model has the option of a performance package. Look out for this if you'd like an even more performance-focused feel to your BRZ. You'll get 17-inch alloy wheels, Brembo® performance brakes, and SACHS® performance shock absorbers. This gives you a stiffer, more responsive ride, as well as a sportier look.
2. Track-ready features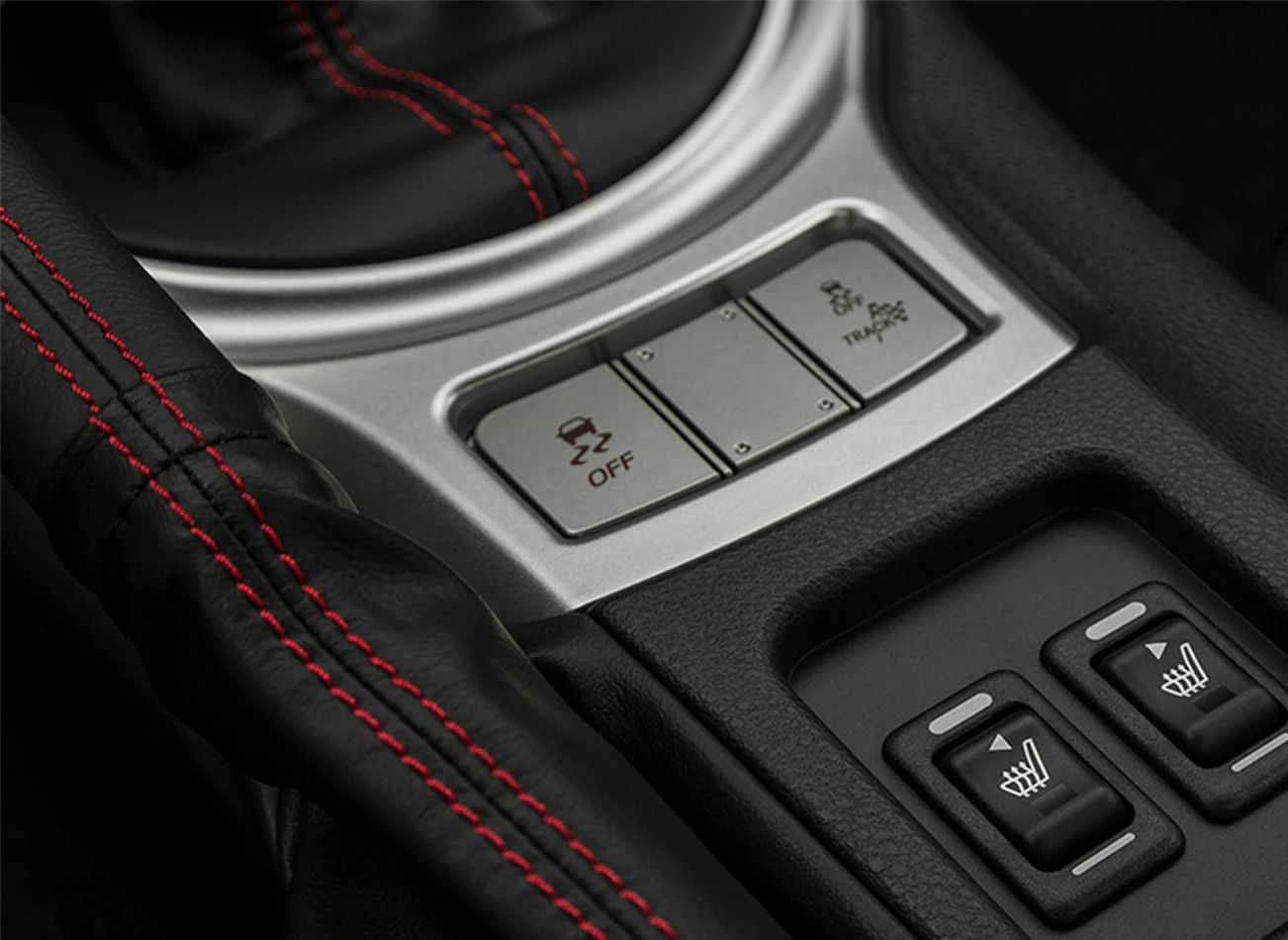 The rear-wheel drive BRZ is ready to hit the track. Use the 4.2-inch multifunction display to keep an eye on G-force, lap times, engine torque, and more. There's also a dedicated track driving mode that lets you push the car even further. When turned on, the car will slide more easily, without completely disabling the traction control.
3. Back row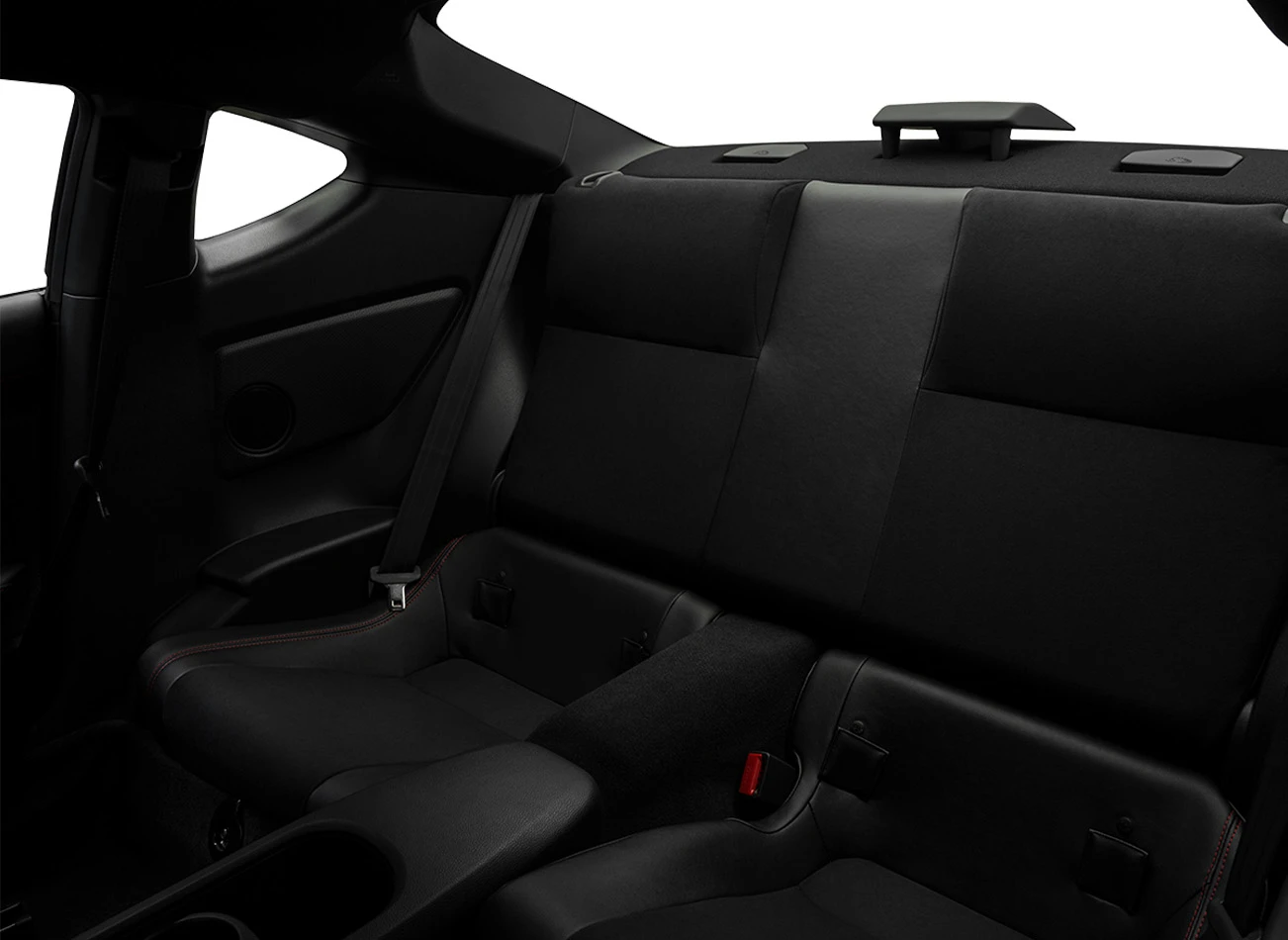 Despite its compact sports car looks, the 2020 Subaru BRZ does, in fact, have a back seat. It's not the most spacious but it's suitable for children. Where it does come in handy, though, is as interior storage, something two-seat sports cars are often lacking. If you are going to carry passengers, the legroom in the back row is 29.9 inches with 51.7 inches of shoulder room.
4. Trunk size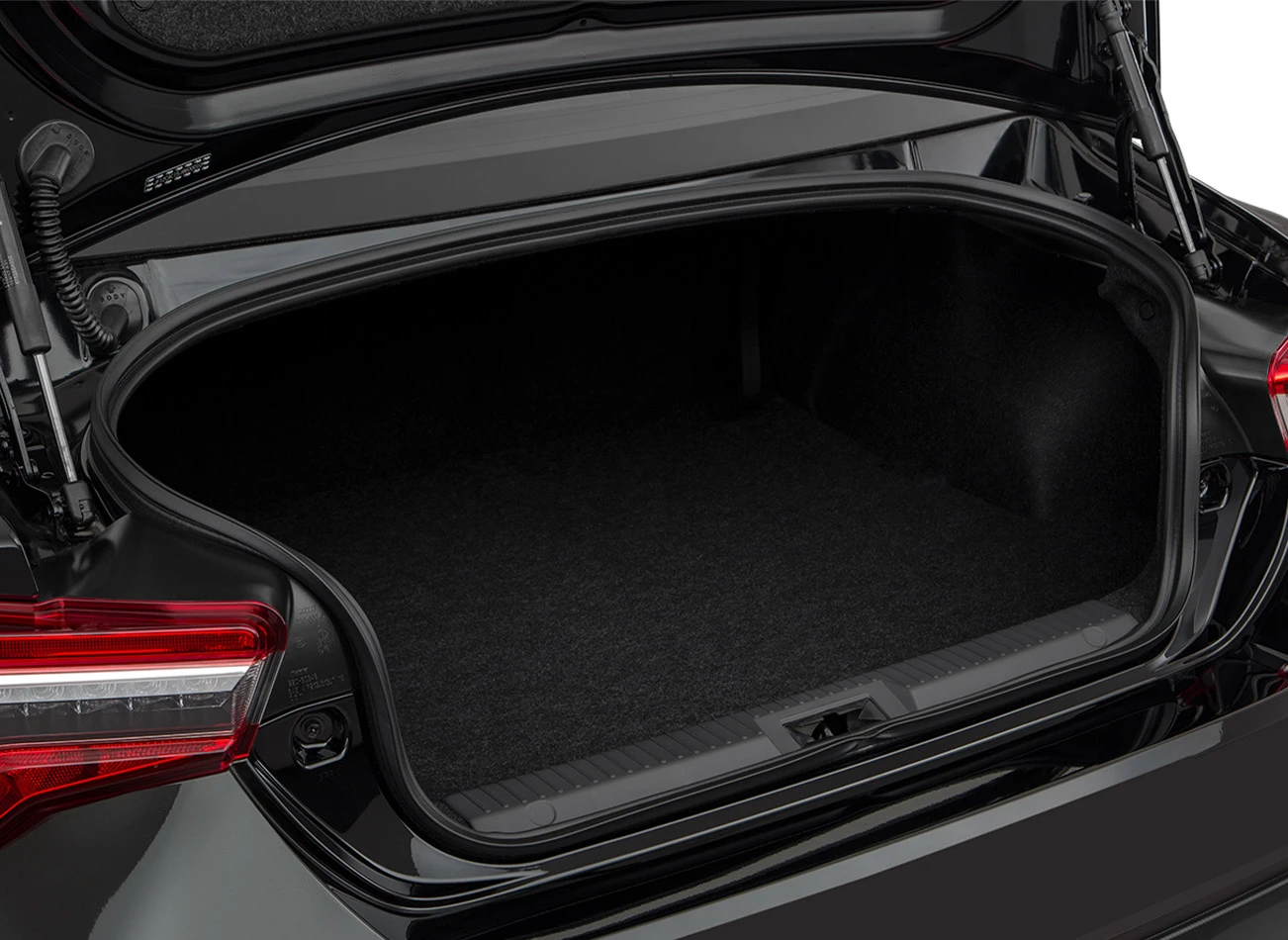 The 6.9 cu-ft of trunk gives you enough space to pack up for a weekend away. Or, if it's more your style, you could fit some extra tires and some tools in there for a trip to the track. Adding this practicality to a fun car makes every drive more enjoyable and enables you to use the BRZ as your daily driver.
5. Low center of gravity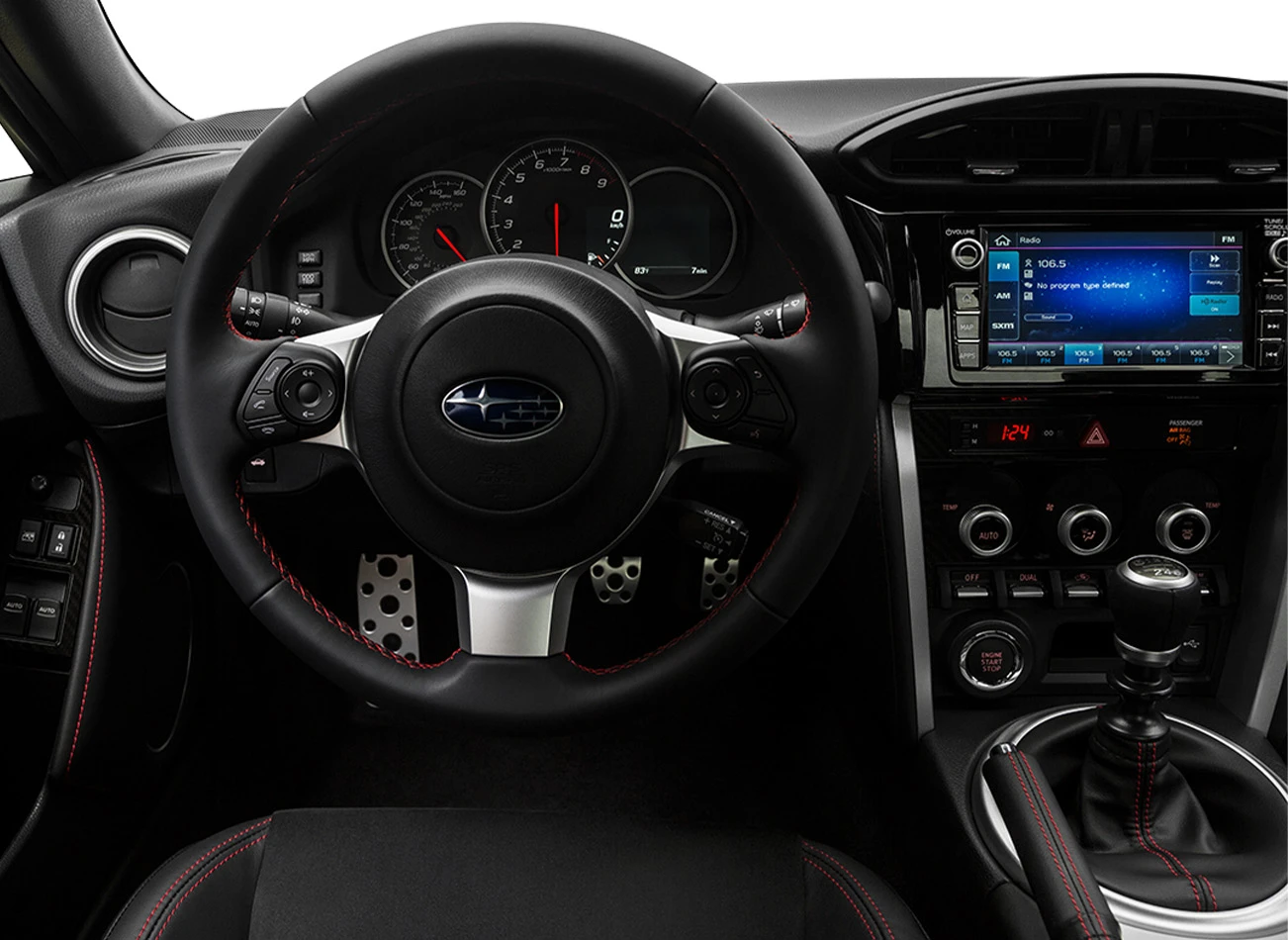 Where this car shines is in its engaging driving dynamics. Part of this is down to its low center of gravity, which makes you feel more connected with the road. With the 205-horsepower engine and lightweight construction, the 2020 Subaru BRZ handles phenomenally. You'll also enjoy the small-diameter leather-wrapped steering wheel—it makes it easier to go lock-to-lock when pushing this car on the track.
RepairPal gave the Subaru BRZ an overall reliability rating of 4 out of 5 stars, which RepairPal describes as Above Average. This rating ranks Subaru BRZ 22nd out of 24 among Subcompact Cars.
Color options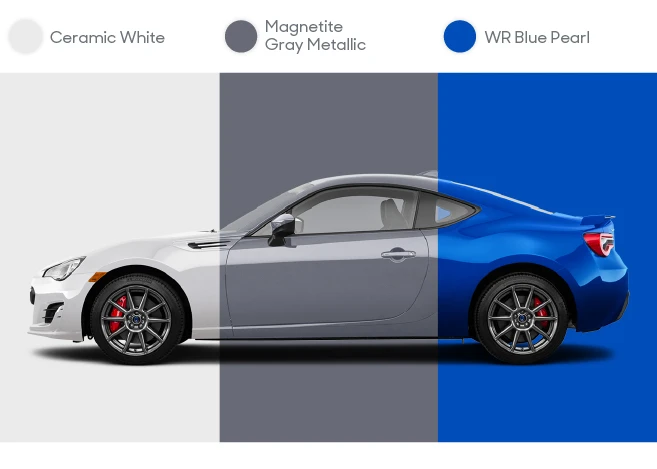 Exterior colors:
Ceramic White

Crystal Black Silica

Crystal White Pearl

Ice Silver Metallic

Magnetite Gray Metallic

WR Blue Pearl
Interior colors:
Interior details
The two-door, four-seat BRZ has a slick cockpit interior with synthetic Alcantara® suede and real leather seat upholstery, heated front seats, and a leather-wrapped steering wheel—all standard for the 2020 models. Grippy seat bolsters ensure your twists and turns won't affect your seating position, while the BRZ's low-slung seats and center of gravity take you closer to the road action. Available in Black or Black and Red interior finishing, there's no doubt the 2020 BRZ has the looks and personality to charm drivers and passengers alike.
Child seat details
This nifty sports car has seating for four across two rows, and while the second row can accommodate adults at a pinch, it suits your smallest travel companions perfectly. The 2020 Subaru BRZ rear-row has two full sets of LATCH restraints (upper tether and lower anchors), that are easy to find and can accommodate front-facing seats. Not using the front passenger seat? Push it forward, and your BRZs rear row can also accommodate some rear-facing seat models too.
Performance
Driven by a 2.0L flat-four Subaru Boxer® engine with rear-wheel drive, the 2020 BRZ achieves 205 hp and 156 pound-feet of torque. Your driving style will dictate whether the six-speed manual or six-speed automatic transmission suits you best, with only a small reduction in horsepower (down to 200 hp) under the automatic transmission's power distribution.
Equipped with a sports-tuned suspension and track-ready data technology, the 2020 BRZ, when new, can reach a top track speed of 143 mph and a zero-to-60 time of 6.2 seconds (according to the manufacturer, when new). If fuel economy is your priority, the Limited trim with automatic transmission is the option to go for, achieving an EPA-estimated 27 mpg combined.
Year comparisons
2013–2021 Subaru BRZ (first generation)
The first generation BRZ saw its biggest changes in 2017. A revised manual transmission and some engine upgrades bring more power to the fore. The interior cockpit gains some improved accent finishing along with a refreshed infotainment system and gauge cluster.
For the 2018 BRZ, the Limited trim gains some nice tech functionality, namely a 7-inch touchscreen with smartphone functionality. A short-run BRZ trim, the tS, is also available for this model year, offering a stiffer chassis and slick ride suspension. Another limited-run trim, the Series.Gray appeared in 2019.
For 2020, the tS trim is now a permanent offering, while the Premier trim is discontinued. With no yearly update in 2021, the BRZ awaits 2022, and its second-generation debut.
2022–2023 Subaru BRZ (second generation)
Kicking off the second generation with a ground-up redesign, the 2022 BRZ gets an updated interior with more technology and a new 228-hp 2.4L engine.