1. Plenty of style
Any good sports car has to have the looks to match its attitude. And while looks might be subjective, there's no denying it—the 2019 Subaru BRZ has all the attributes of an eye-catching sports car when it comes to design. Classic fastback shape, a long nose for the front-engine rear-wheel-drive chassis, aggressive yet elegant lines, and a stance that looks fast from any angle will keep heads turning as you drive by. Oh, and it's got a rear spoiler. The 2019 Subaru BRZ continues the proud tradition of classic performance-coupe styling—the kind of car that will make you smile whenever you see it parked outside.
2. Performance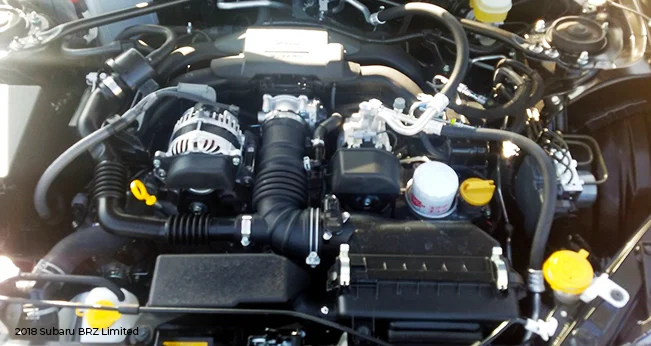 As a sports coupe, the 2019 Subaru BRZ has to be quick and provide an exciting, satisfying driving experience as well. And guess what? It delivers on both of those points, too. A car of this size and weight—only 2,789 lbs. of curb weight—doesn't need a huge engine; and the 2.0L four-cylinder handily delivers 205 horsepower and a classic driving experience with the standard six-speed manual. And even with the six-speed automatic, the finely balanced steering and handling translate to driving pleasure at any speed. Additionally, on the Limited trim, there is an optional Performance package available which includes high-performance brakes and suspension dampers designed to further enhance road-holding and agility. No matter how many days of the week you drive this car, you won't get bored of hopping in and firing up the 2019 Subaru BRZ.
3. Comfortable and spacious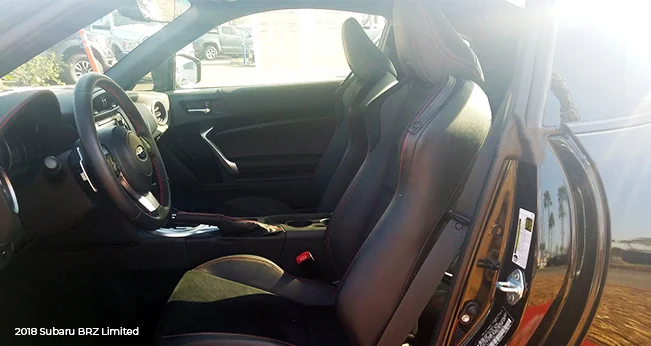 Obviously, a concern for those buying a sports car—especially as a possible daily driver—is that while the sport suspension and chassis are great for a thrilling drive, it might not be so great for just everyday city or highway driving to and from work. No worries, the 2019 Subaru BRZ has you covered. The front seats are very comfortable and supportive, meaning this car won't wear you down over long or repeated journeys. Additionally, there's a surprisingly good amount of space inside the cabin—a total of 77 cubic feet of passenger volume. And on the Limited trim and higher, there is dual-zone climate control to keep you and your passengers in the front and rear seats satisfied, with the added bonus of heated front seats, too.
4. Lots of features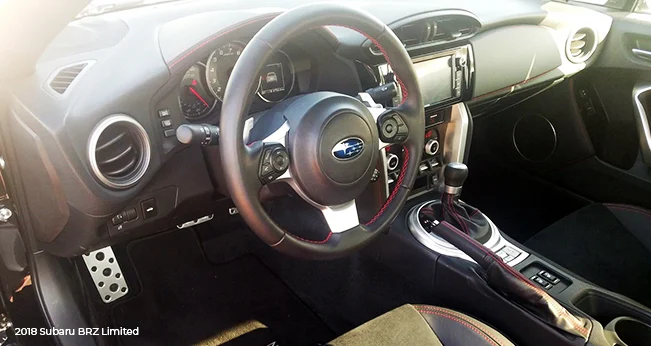 The 2019 Subaru BRZ also ensures you don't have to skimp on the feature list to get that sports-car experience. Even the base model has an impressive list of standard equipment, with the Limited and special-edition Series.Gray trims further packing out the total feature list. On the base 2019 Premium trim, you get equipment such as heated mirrors, LED headlights, a height-adjustable driver seat, a multi-function steering wheel, a 6.2-inch touchscreen, and an eight-speaker multimedia sound system, all as standard. And on the Limited trim, you get keyless ignition and entry, automatic dual-zone climate control, heated seats in the front, and a seven-inch touchscreen that includes TomTom™ satellite navigation and Apple CarPlay® and Android Auto® compatibility right off the bat.
5. Convenience and practicality
Just in case there was any doubt about the 2019 Subaru BRZ truly being an everyday sports coupe, there's even a decent amount of space in the trunk for luggage and groceries (seven cubic feet). Should you need more, the rear seats fold down to open up extra storage room for transporting larger items. Additionally, adding to the BRZ's practicality, that 2.0L four-cylinder engine is easy on the fuel, especially when equipped with the six-speed automatic transmission. In this configuration, the 2019 Subaru BRZ can achieve an EPA-estimated 27 mpg combined.