1. Electric range
One reason to buy a Tesla is its fantastic electric range. The 2020 Model S Long Range will do an EPA-estimated range of 373 miles on a full charge while the Long Range Plus boosts that to an EPA-estimated 402 miles on a full charge.
This means range anxiety can be a thing of the past. Plus, you get access to Tesla's Supercharger network, which means you'll never be far from a place to power up. Just set your destination on the 17-inch screen to see what charging options you have along the way. If you love a road trip, the 2020 Long Range model may be the one for you.
2. Instant performance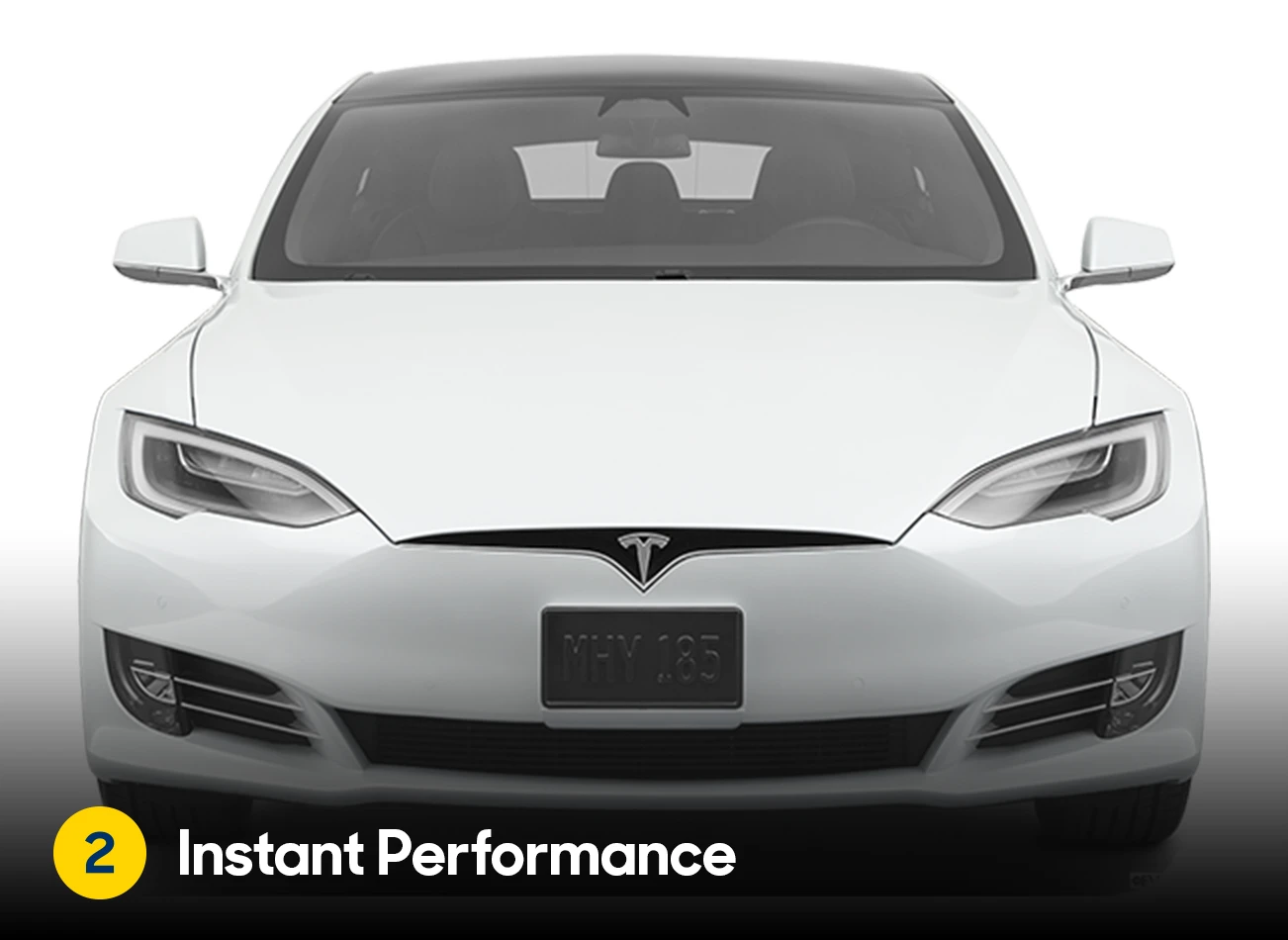 A big joy of electric cars is the instant availability of power. With no revs to climb through, you have instant torque as soon as you put your foot down. This means that even the base Model S can zoom from zero to 60 in 3.7 seconds, while the Performance model can do it in 2.3 seconds (according to the manufacturer, when new). The great thing about Tesla is that the over-the-air updates mean that many Teslas can get quicker over time.
3. Clever storage options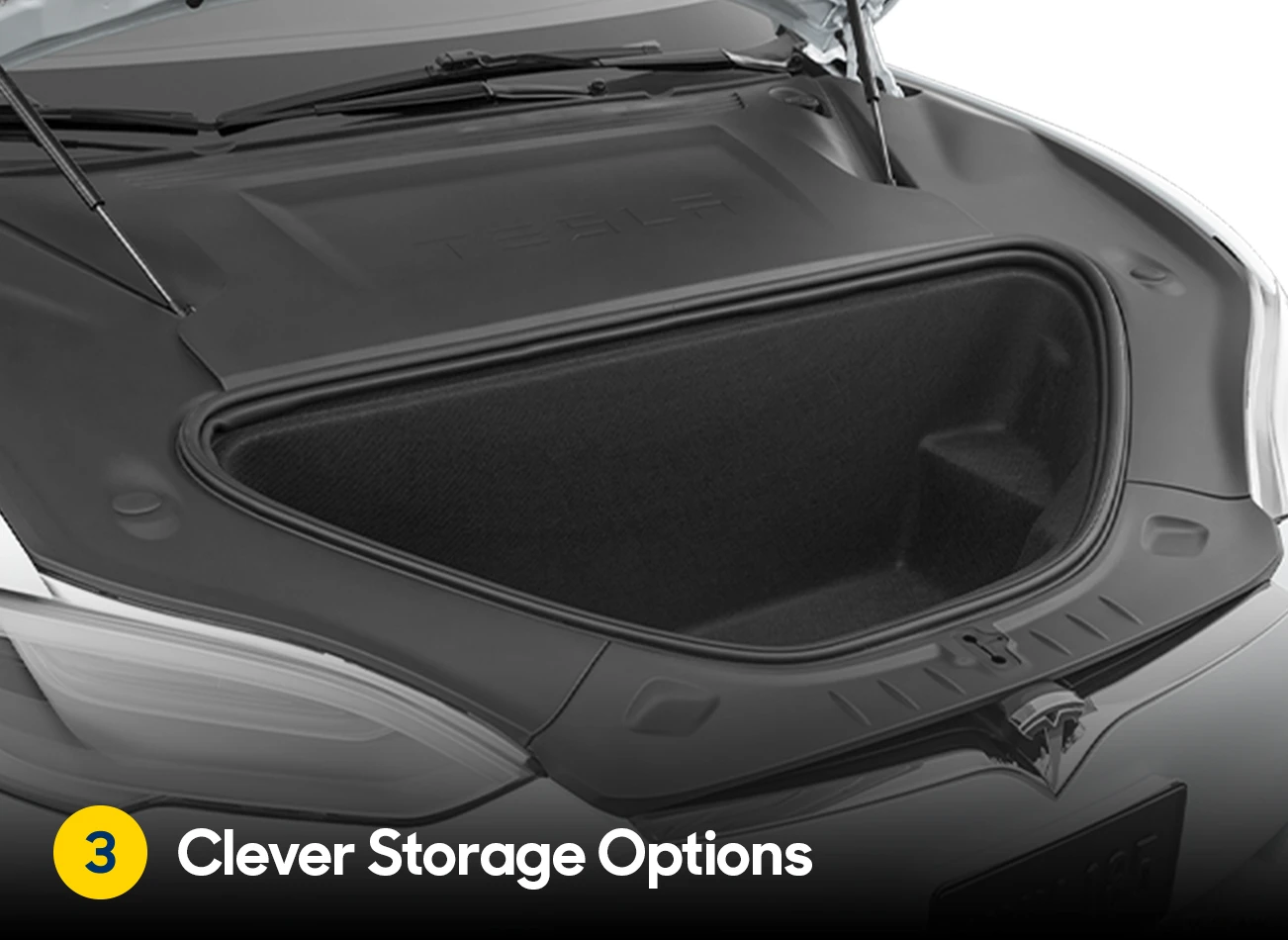 Throughout the Tesla Model S, you'll find space to store your things for a road trip. Under the hood is a small space for your things (often referred to as a "frunk") and you've got ample room in the back, too. A power liftgate reveals a trunk with 28 cu ft of space, which expands to 63.3 cu ft with the 60/40 split rear seats down. That's probably enough room for a trip to the DIY store or that dream vacation you've always wanted to take.
4. High-tech throughout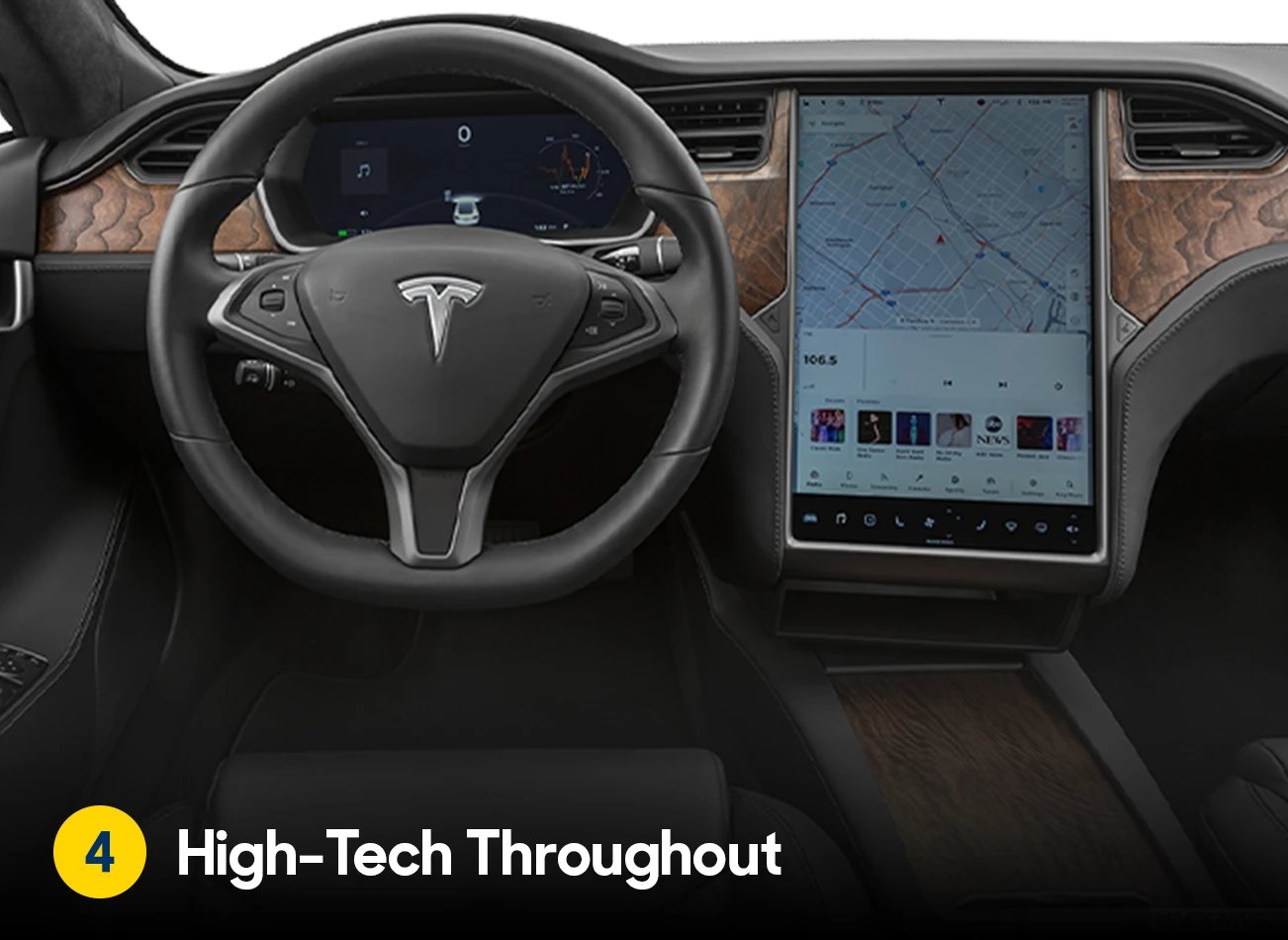 You'll find high-tech features inside and out on the 2020 Tesla Model S. Both the Long Range and Performance models come standard with automated emergency braking and lane-departure warning, while adaptive cruise control with a semi-autonomous driving mode is an available option as well. Inside, you should love the standard 17-inch touchscreen that allows you to control every aspect of the car, not just navigation and music. Tesla's regular updates mean that new features are being added all the time, too.
5. A serene ride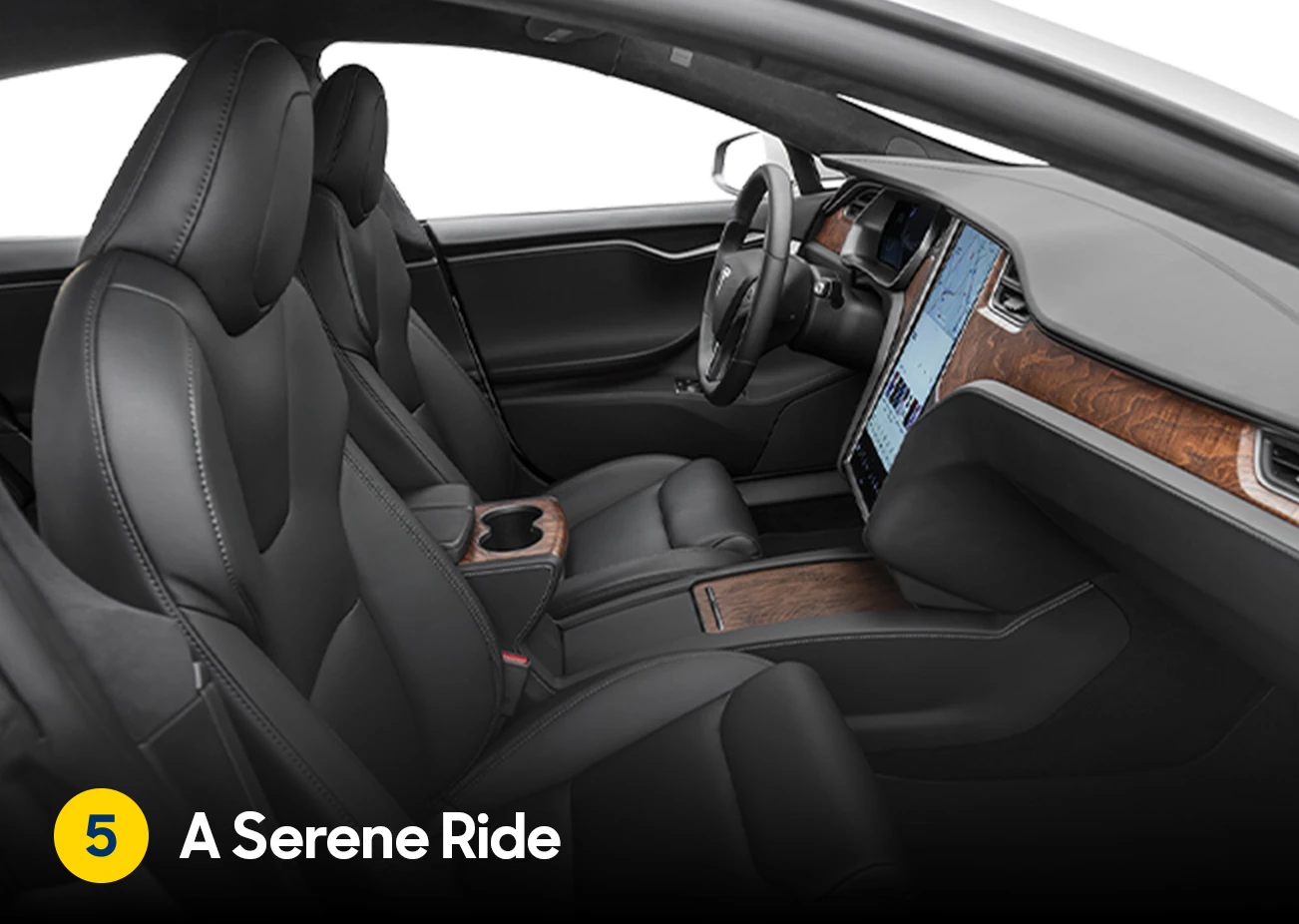 The 2020 Tesla Model S features high-end materials throughout the cabin. Combine this with the quiet hum of the dual electric motors and you get a serene, comfortable ride. You get a standard glass roof, which lets light into the cabin and gives you a better view of the world outside when you're road tripping in beautiful places. Even though there's no engine noise to disrupt your commute, Tesla's noise-suppression engineering also helps block out road noise so you can travel in peace. Make the most of the lack of noise by putting on your favorite tunes or podcast—everything should sound great through the standard 11-speaker audio system.