Ask the Expert: Top 5 Affordable Used EVs
---
PUBLISHED MONDAY, JUNE 6, 2022

BY EDMUNDS EDITORS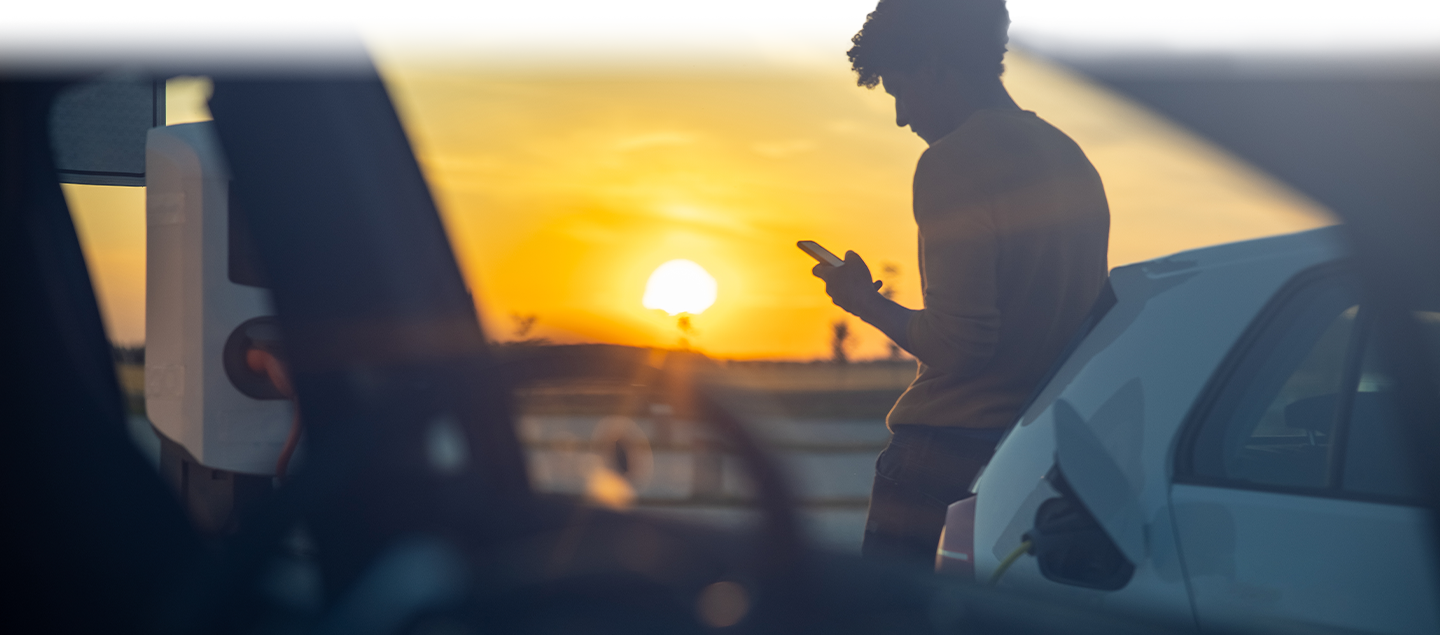 These budget-friendly electric vehicles are designed for the average commute.
With thousands of vehicles in our inventory, we're here to help make car research easier for you. We've partnered with car-review experts from Edmunds to weigh in on what matters most when you're looking to buy a truck or car.
***
Vehicles Reviewed
Plenty of people want a fully electric car. But buying one brand-new doesn't work for everyone's budget, and many automakers are filling showrooms with their highest-range, highest-price models to make the most of each sale. That's where used EVs come in. EVs that are a few years old have already taken a depreciation hit, making them much more affordable than when new.
What's more, rather than eye-popping total electric range—which often comes with an eye-popping price—these EVs provide sensible electric range for the average driver. We're talking anywhere from about 80 miles to more than 200 miles on a full charge. Since research shows the average daily commute is only around 30 miles, that's plenty of range. So let us show you five used EVs that will likely suit your needs and your wallet. Edmunds expert Ryan ZumMallen provides his picks and personal recommendations below.
2017-2018 Ford Focus Electric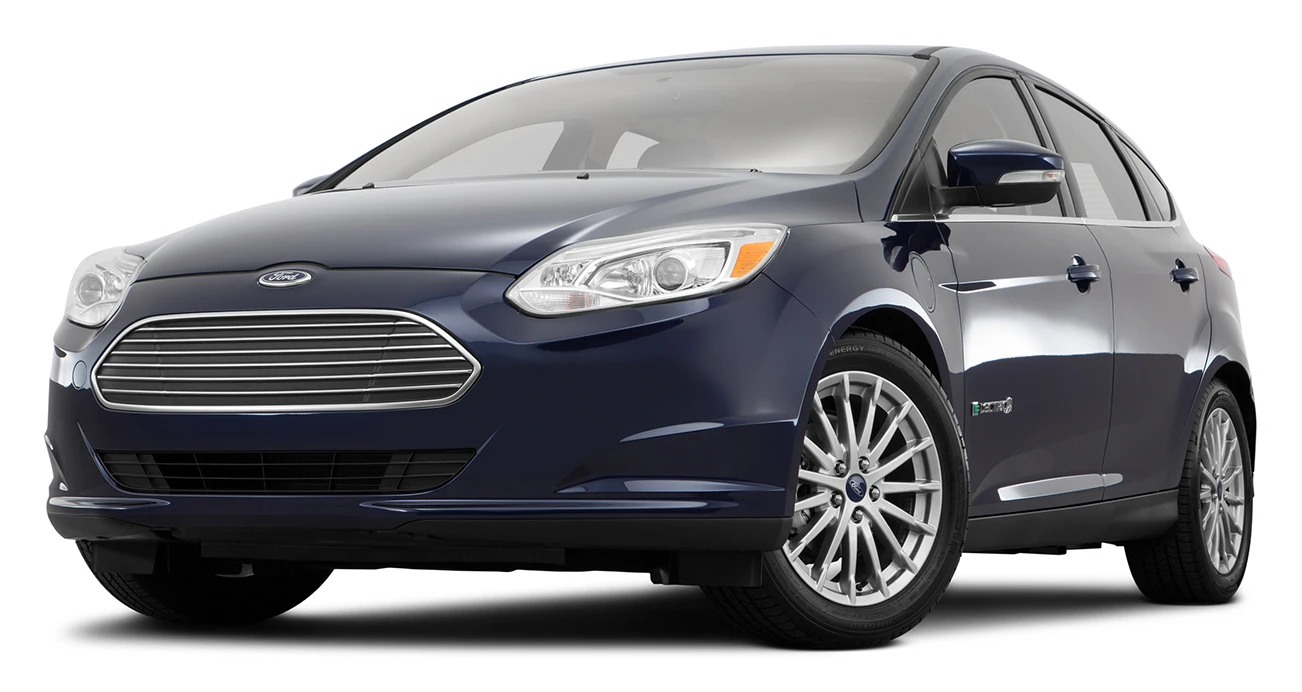 The Ford Focus Electric was short-lived, but it makes sense in many ways. For one thing, it's an electric version of the standard Focus, so it looks sharp and will feel familiar if you're coming into an EV from a gasoline car. For another, its sensible range is enough for several days of commuting, and charging to full doesn't take long with a Level 2 charger—only about 5.5 hours.
EPA-estimated total range: 115 miles (2017-2018 Focus Electric)
Pros: Priced right for your budget; quick to charge; well equipped with features
Cons: Battery intrudes on cargo space; tight back seat; dated cabin and controls
Ryan's take: The Focus Electric is essentially a Ford Focus stuffed with batteries and loaded up with top-level features like leather-trimmed seats and xenon headlights. It's also pretty fun to drive thanks to direct handling and, of course, that quick electric power. But it flew under the radar when new, and that's made it an interesting option on the used market. Yes, the range is short. Plan your usage and charging strategy in advance, though, and there's lots to like.
2017-2019 Chevrolet Bolt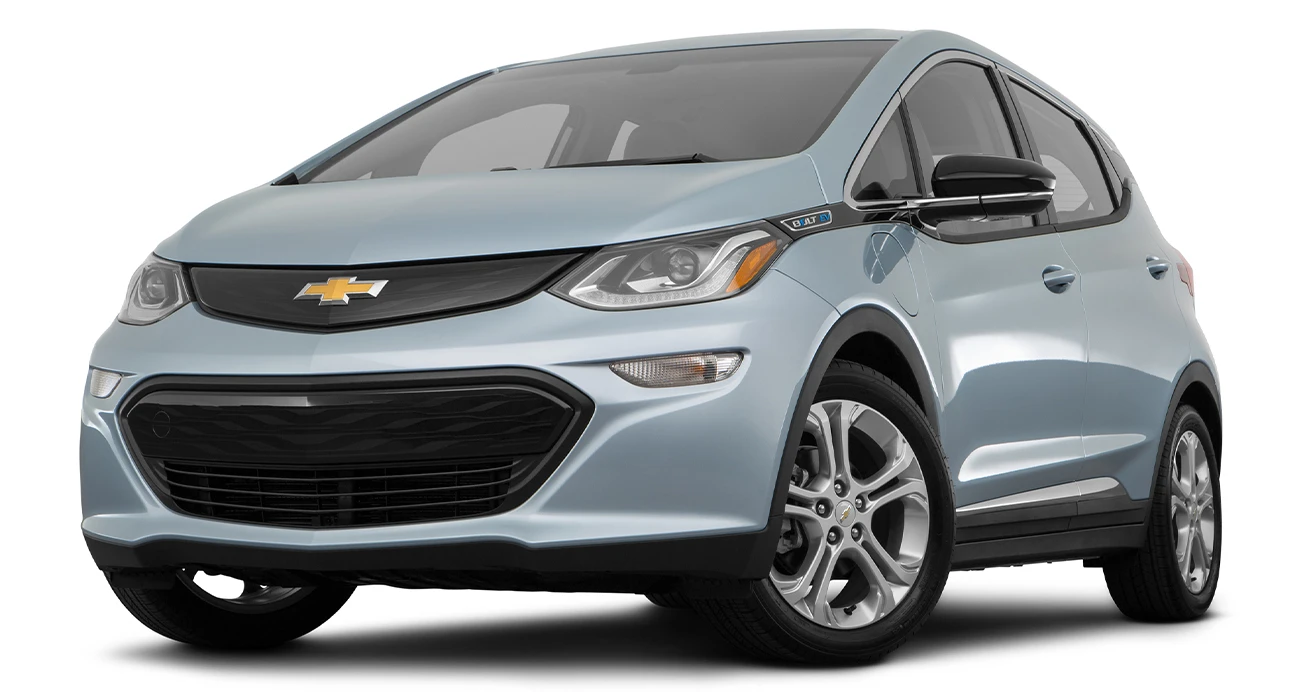 The Chevrolet Bolt was a major step forward for electric vehicles, with excellent range and comfortable seating in a compact size. We recommend all model years listed here, though the 2017 and 2018 versions are especially affordable because they've been out for just the right amount of time for prices to drop. Some interior parts feel cheap, but overall it's a smart choice.
EPA-estimated total range: 238 miles (2017-2019 Bolt)
Pros: Feels lively on the road; loads of passenger space; strong on utility with plenty of room
Cons: Ample range makes it pricier than others; interior doesn't impress 
Ryan's take: The Bolt is an extremely sensible EV. Attractively priced, it combines practical space with seriously impressive range. It drives like the quintessential "zippy EV" because all that power is on tap from low speeds, making it loads of fun to burst around town. This is a great example of the advantages electric vehicles can bring to the table when they're designed to enhance people's lives, relying on usability rather than flashy features. 
2014-2016 Chevrolet Spark EV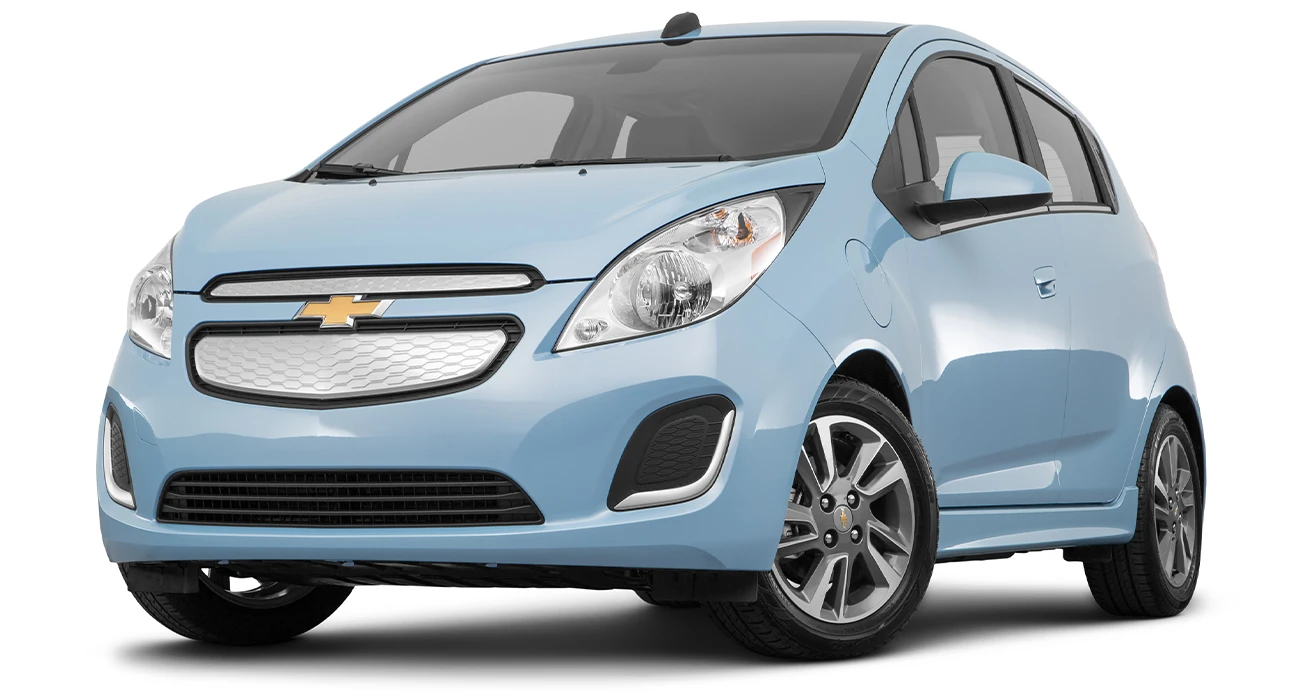 The Spark EV is an interesting car. It has a relatively small battery, which produces pretty exciting acceleration from 140 horsepower, but that quickness comes at the expense of range. This car is also slow to charge, taking about seven hours to get from empty to full on a Level 2 charger—which is glacial considering the tiny battery. Still, it's affordable and great for short trips. 
EPA-estimated total range: 82 miles (2014-2016 Spark)
Pros: Very affordable for an EV; easy to park; surprisingly fun to drive
Cons: Tiny battery; made only for commuting; lacks space for passengers and cargo
Ryan's take: You can see how lessons learned from the Spark EV were eventually applied to the Bolt, which feels more refined and polished. But that doesn't mean the Spark EV is irrelevant. In fact, it's a great little city car that just happens to be electric. Range could be an issue—you'll likely have enough for a couple days with an average commute, but the slow charging rate means you need to keep a close eye on things. If you're on a tight budget, though, the Spark EV works.
2016-2019 Nissan Leaf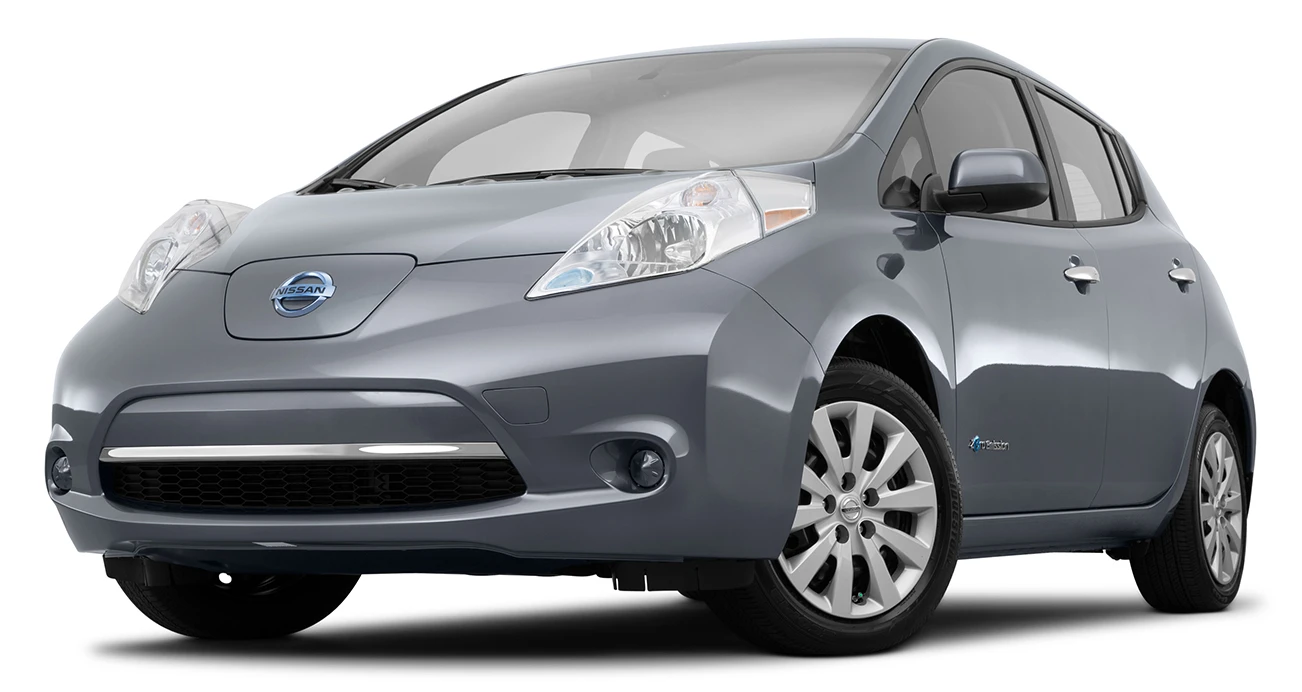 There's value in the Leaf, particularly those 2016-2017 model years. They are old enough to deliver significant savings on the used market, and they use a larger battery on SV and SL trims with improved range (107 miles) than their predecessors. For something more modern, the 2018 model kicked off a new look, driving feel, and range (151 miles). But it'll cost you.
EPA-estimated total range: 226 miles (2019 Leaf Plus; 151 miles for 2018 Leaf; 107 miles for 2016 Leaf, SV and SL trims only, and all trims of 2017 Leaf)
Pros: Attractive used pricing; excellent storage space; can charge to full overnight
Cons: Slow, slow, slow; styling is pretty dated; models after 2018 redesign can be pricey
Ryan's take: Here's an EV that has continued to get better with time. Nissan issued pretty regular updates to the Leaf that made it an increasingly strong proposition. That means that if you go back to certain model years, there are great advantages to be found. In my opinion, the 2017 Leaf is the right balance of affordability and usability—after that, they tend to get pricey. This is not the exciting "zippy" EV experience you'll find with other models, but it's great for shorter or infrequent use. 
2017-2018 BMW i3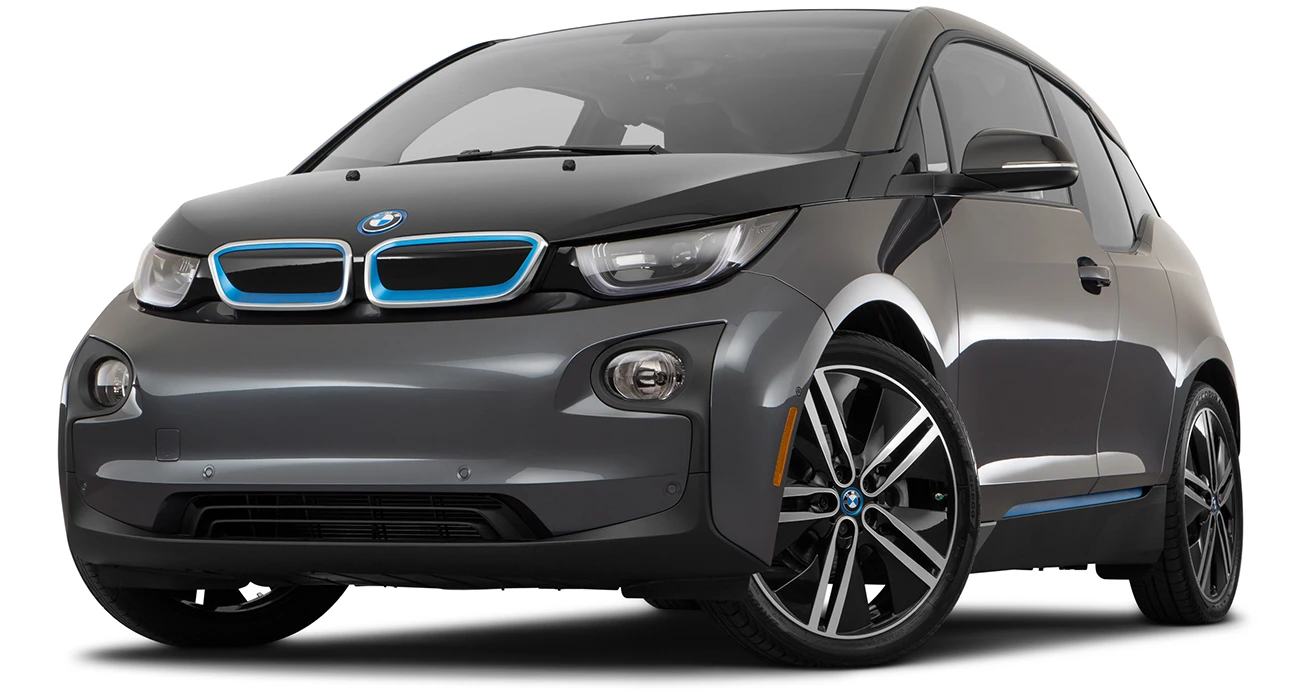 If the words "quirky" and "unique" are part of the EV appeal to you, the BMW will be a great fit. This diminutive hatchback doesn't take up much space, but it has a surprisingly roomy interior and fascinating design. It's also rear-wheel-drive, a rarity among fully electric cars. That makes it extra fun to drive, and if you need more daily miles, there's an optional gasoline engine to extend range.
EPA-estimated total range: 114 miles (2017-2018 i3 with large battery; 180 miles for 2017-2018 i3 with Range Extender)
Pros: Rear-wheel-drive and carbon-fiber structure are unique; lots of personality; spacious inside
Cons: Charging speed is only average; 2017 model lacks modern features; 2018 model is pricey
 Ryan's take: There's so much cool stuff here. The i3 really played with the idea of what an EV can be. It asked questions including, "How can we make the most of the interior space?" and "Why don't we get creative with the exterior design?" Of course, the carbon-fiber structure shows an astonishing level of commitment to making the i3 both lightweight and extra-strong. It's telling that other EV competitors didn't follow suit with these strategies. But that just makes the i3 that much more interesting in my book.
Conclusion
If you're looking for an electric vehicle at the right price, you may have more options than you think. These EVs prove that the used market can be a helpful resource for going gas-free. We also recommend doing the research to see if you can install a Level 2 charging station in your home for extra convenience. Although the reality is that some of these cars have such small batteries that charging at home with a standard household outlet is a possibility.
There's a lot of research and preparation that comes with fitting an EV into your life. But the payoff—long-term savings and driving around emissions-free—are worth the effort to more and more drivers. Hopefully this list shows that picking the right electric vehicle is about more than just maximum range; it's about finding the one with enough range for you.
Ryan ZumMallen has written automotive news and buying advice for more than a decade. As an automotive reviews editor for Edmunds, ZumMallen examines trends in both the new and used markets with a focus on sporty, affordable cars, off-road trucks, and SUVs.