5 Best High MPG Used Cars for 2022: Reviews, Photos, and More
---
PUBLISHED MONDAY, MARCH 14, 2022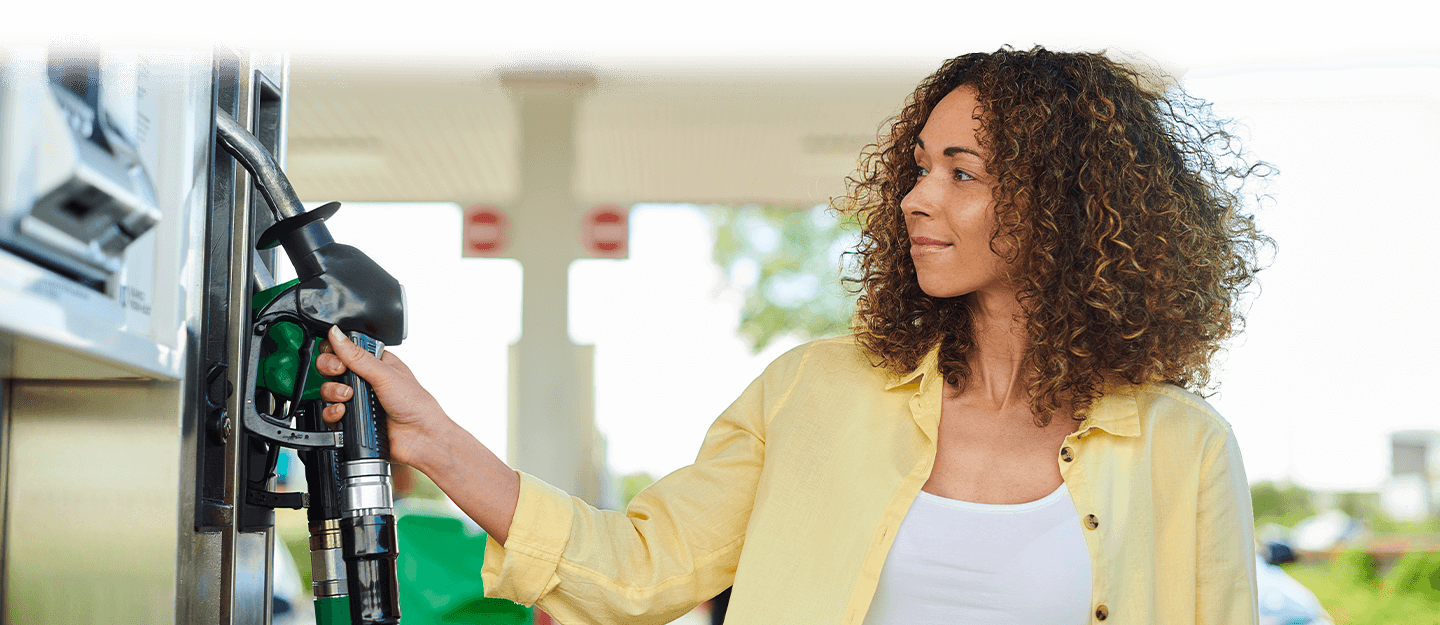 Spend less time at the pump.
Between fluctuating fuel prices and increasingly modern car options on the market, you might be thinking about switching out your current ride for something that gets you further for less. And you're not alone—from June 1, 2021, to March 1, 2022, searches for "hybrids" are up 102% on CarMax.com (while searches for "electric" are up 170%). If you're in the same boat, finding something with style and practicality that also has fuel-sipping performance can be tough. Luckily, we've got you covered.
To help you on your search, we've updated our list of the highest-mpg cars based on CarMax sales data from August 1, 2021, through January 31, 2022—and using city and highway fuel economy data from fueleconomy.gov.1 Surprisingly enough, it's made up of a lot of hybrid power. Certain vehicles may appear more than once because EPA fuel economy estimates vary depending on a vehicle's drivetrain, engine size, and model year. Read on to learn more about these fuel-sipping cars.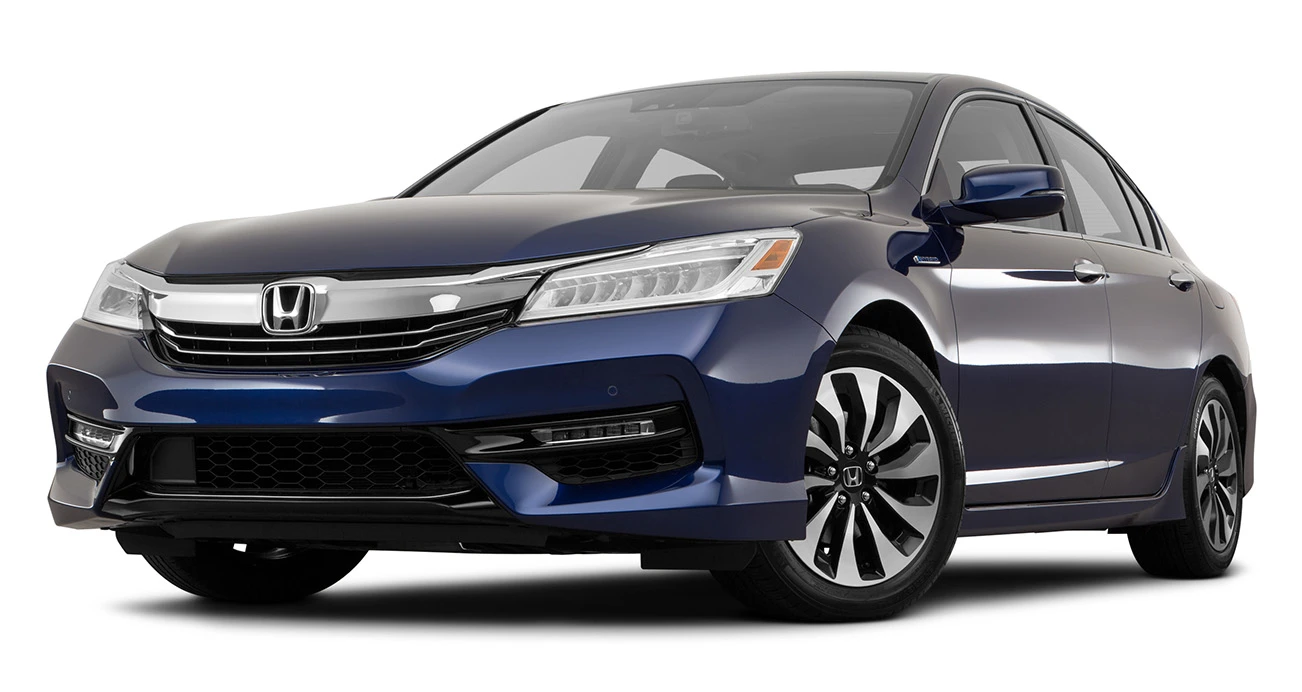 49 City/47 Highway MPG
If you need a practical midsize four-door sedan but still want good gas mileage, check out the 2017 Honda Accord Hybrid, which returned in 2017 after a year-long hiatus. The Accord Hybrid's 2.0L engine and 2WD will get you an impressive EPA-estimated 49 city and 47 highway mpg.1 In addition, you'll also get a spacious cabin and a range of features and options across three trims: base, EX-L, and Touring. Plus, all Accord Hybrids come standard with the Honda Sensing® package full of driver-assistance features. Take a look at the base trim on the 2017 Honda Accord Hybrid and you'll find standard equipment such as:
Rearview camera

Dual-zone automatic climate control

Hands-free keyless entry and ignition

Bluetooth® connectivity
Check out more Honda Accord Hybrid research here.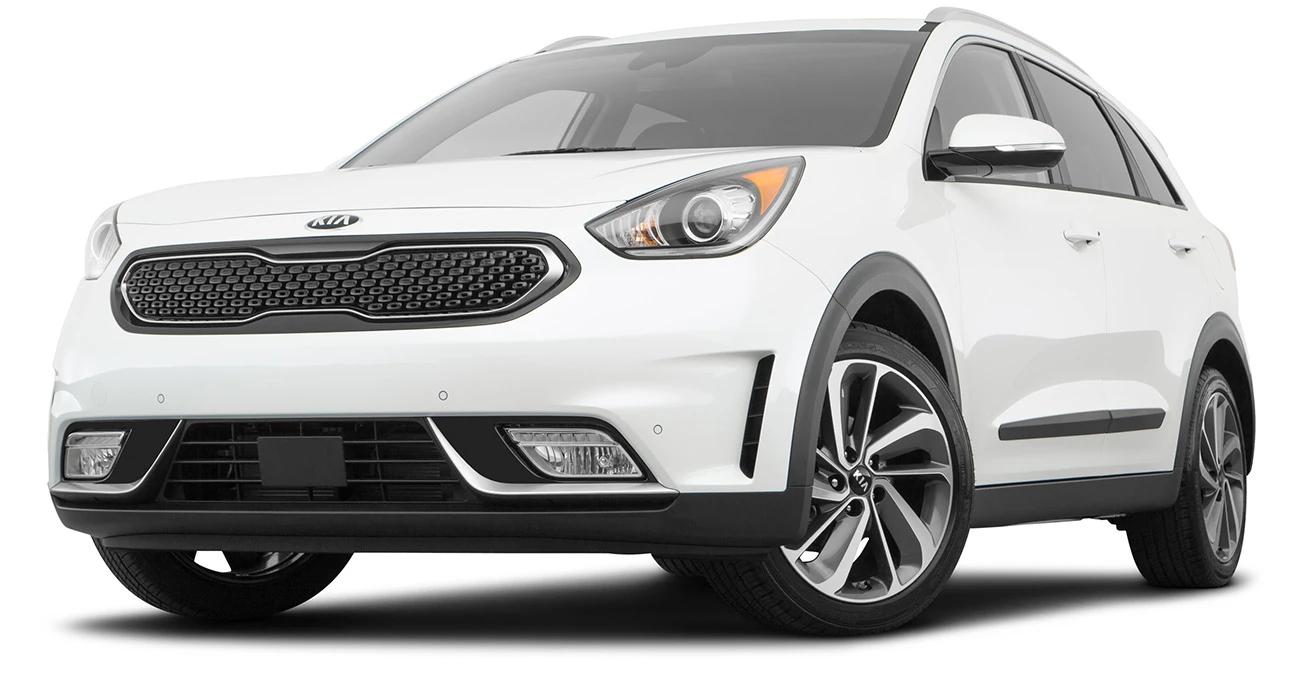 51 City/46 Highway MPG
For those who need a little more versatility, there's the 2017-2019 Kia Niro. With the Niro, you'll get compact SUV with a spacious interior along with plenty of pep in its step—it features a six-speed dual-clutch transmission. You'll get an EPA-estimated 51 city and 46 highway mpg from the 1.6L four-cylinder engine with 2WD.1 Take a look at the base FE trim between 2017-2019 and you'll find quality throughout, with standard features such as:
60/40-split folding rear seats

Apple CarPlay and Android Auto Integration

7-inch touchscreen infotainment system

Rearview camera
Learn more at our Kia Niro research page.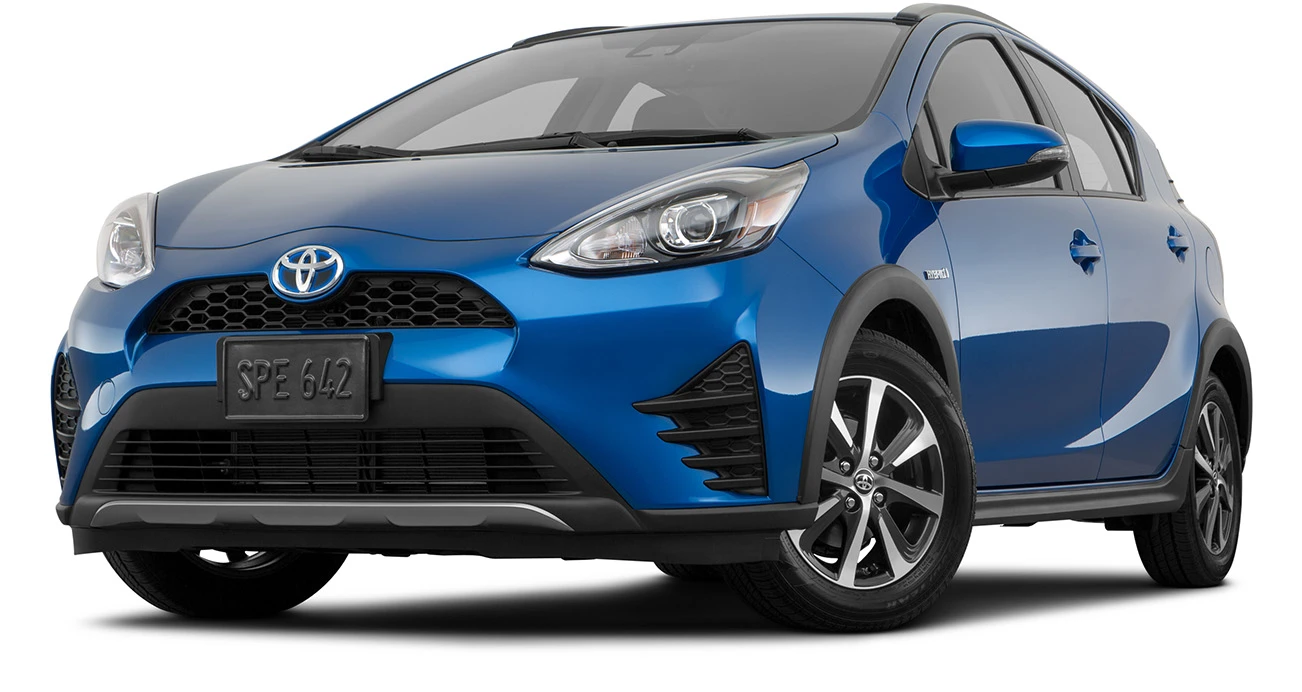 53 City/46 Highway MPG
Need a small yet capable powerhouse for city driving or weekend adventures? Check out the 2016 Toyota Prius c. Although it may be the smallest of the Prius family, the 2016 Prius c doesn't disappoint on fuel economy—the standard 1.5L four-cylinder with automatic transmission and 2WD will net an EPA-estimated 53 city and 46 mpg highway.1 Standard equipment on the 2016 Toyota Prius c One (base) trim include:
Folding rear seat

6.1-inch touchscreen display

Bluetooth connectivity

15-inch steel wheels
Visit our Toyota Prius c research page for more.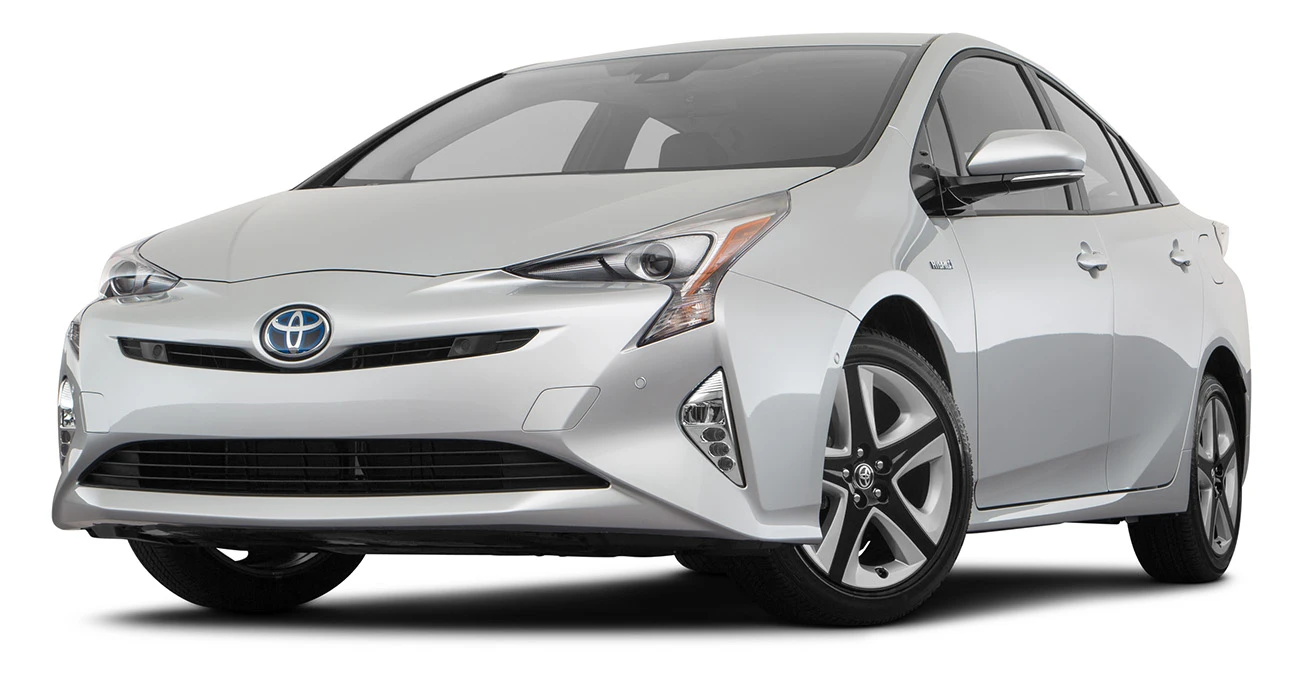 54 City/50 Highway MPG
Landing in our number two spot is a step up in size from the Prius c—the classic Toyota Prius. Packing the latest hybrid tech into an extremely stylish design is a winning recipe. A 2016-2018 Toyota Prius with 2WD and a 1.8L four-cylinder engine gets an EPA-estimated 54 city and 50 highway mpg—perfect for running errands around the city or when you're stuck in rush-hour traffic.1 Standard features on the base 2017-2018 Toyota Prius One (base) trim include:
LED running lights and taillights

Heated mirrors

Keyless entry (driver-door only) and ignition

6.1-inch touchscreen display
Explore more Toyota Prius research today.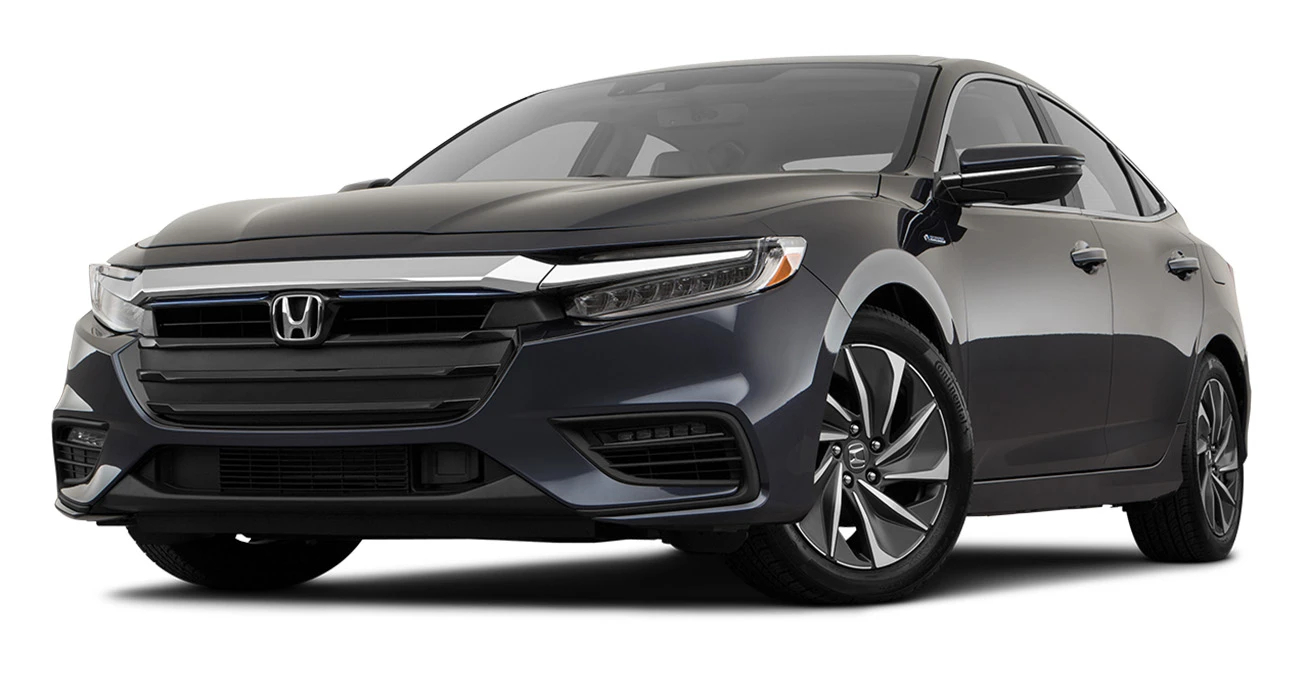 55 City/49 Highway MPG
Topping our list of the best high mpg used cars is a sedan with style, the 2019 Honda Insight. The Insight stands out from other hybrids with its dual-motor hybrid system. Without a transmission, one of the electric motors powers the front wheels. The 2019 Insight with 2WD and a 1.5L engine gets an EPA-estimated 55 city and 49 highway mpg.1 The base LX trim is nicely equipped with standard interior features like:
Automatic climate control

Bluetooth connectivity

Six-speaker audio system

Rearview camera
Continue your Honda Insight research here.

These 5 stand-out hybrids prove that a high mpg vehicle is the way to go. With plenty of technology, capable performance, and impressive fuel economy figures, you'll have peace-of-mind knowing you can worry a lot less about when your next trip to the pump will be.
 Looking for more information on high mpg vehicles? Check out these related articles:
1
Fuel economy figures are based on EPA estimates when vehicles sold as new. Fuel economy may vary for reasons like driving conditions and vehicle history. Unless specified, figures are for vehicles equipped with an automatic transmission. See fueleconomy.gov for details.