---
2021 - 2024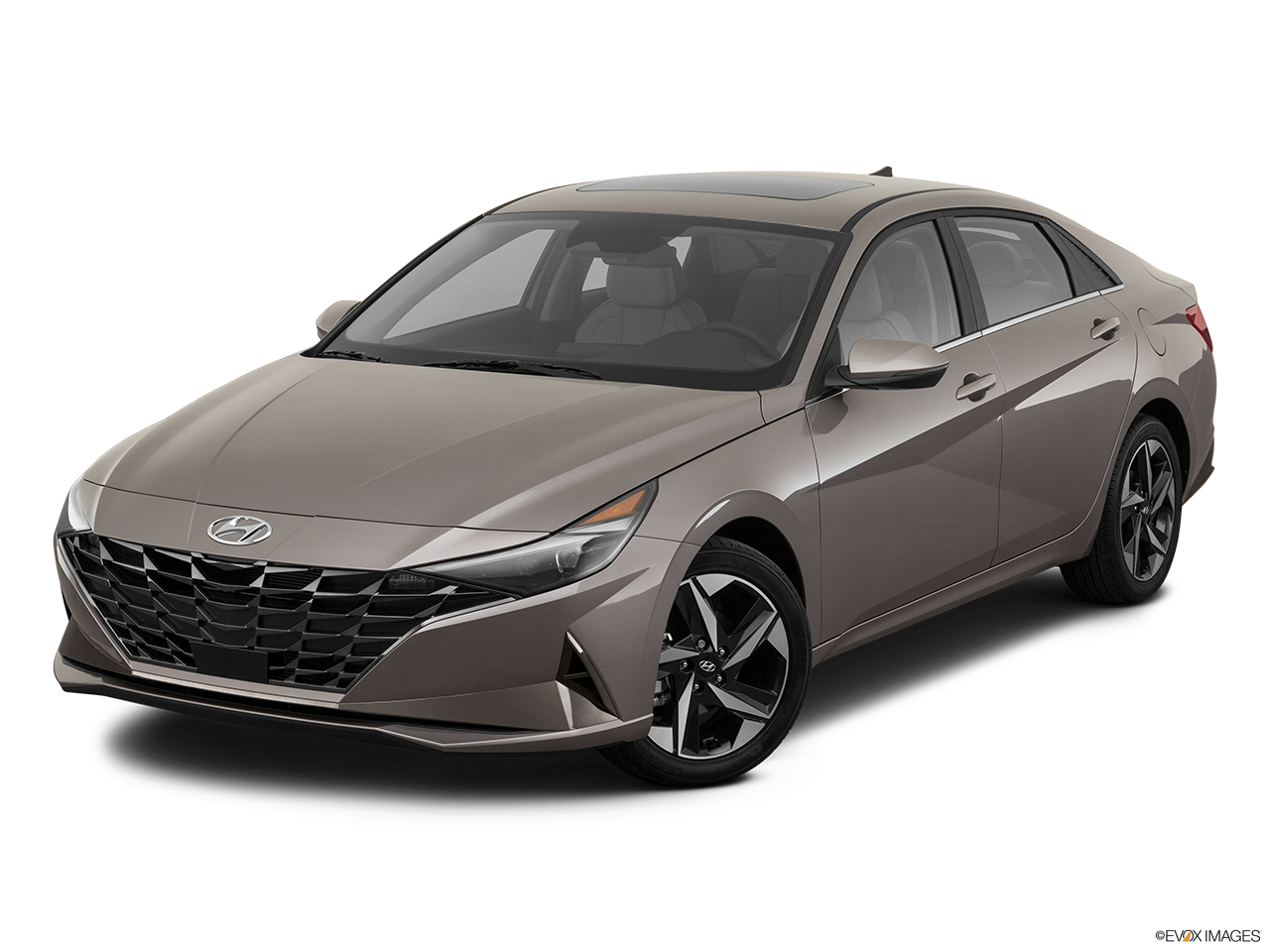 Seventh generation Hyundai Elantra
The latest Hyundai Elantra generation is an appealing choice for a small sedan thanks to its chiseled looks, upscale interior, and sporty performance. The standard Elantra sedan is available in SE, SEL, and Limited trims. There's also the Elantra Hybrid that provides significantly improved EPA-estimated fuel economy.
The fun-to-drive Elantra N Line is for those looking for a little more fun behind the wheel; if you want something more hardcore, there's the aggressive 276-horsepower Elantra N. When it comes to gadgets, lower-end Elantra models come standard with wireless Apple CarPlay® and Android Auto™ smartphone integration.
The Elantra also comes standard with advanced driver assistance systems that includes forward collision warning and automatic emergency braking, lane-keeping assist, and a driver attention warning. The Elantra offers a lot of value, and just because you're on a budget doesn't mean you can't stand out from the crowd. 
$19,998 - $35,998
Model highlights
Wireless Apple CarPlay® and Android Auto™ on lower-end models

Standard driver assist features

Standard dual USB ports

Available 10.25-inch touchscreen with eight-speaker Bose® premium audio

Available full-digital instrumentation

Available Digital Key allows Elantra to be unlocked, started and driven using a smartphone
View year by year changes
---
2017 - 2020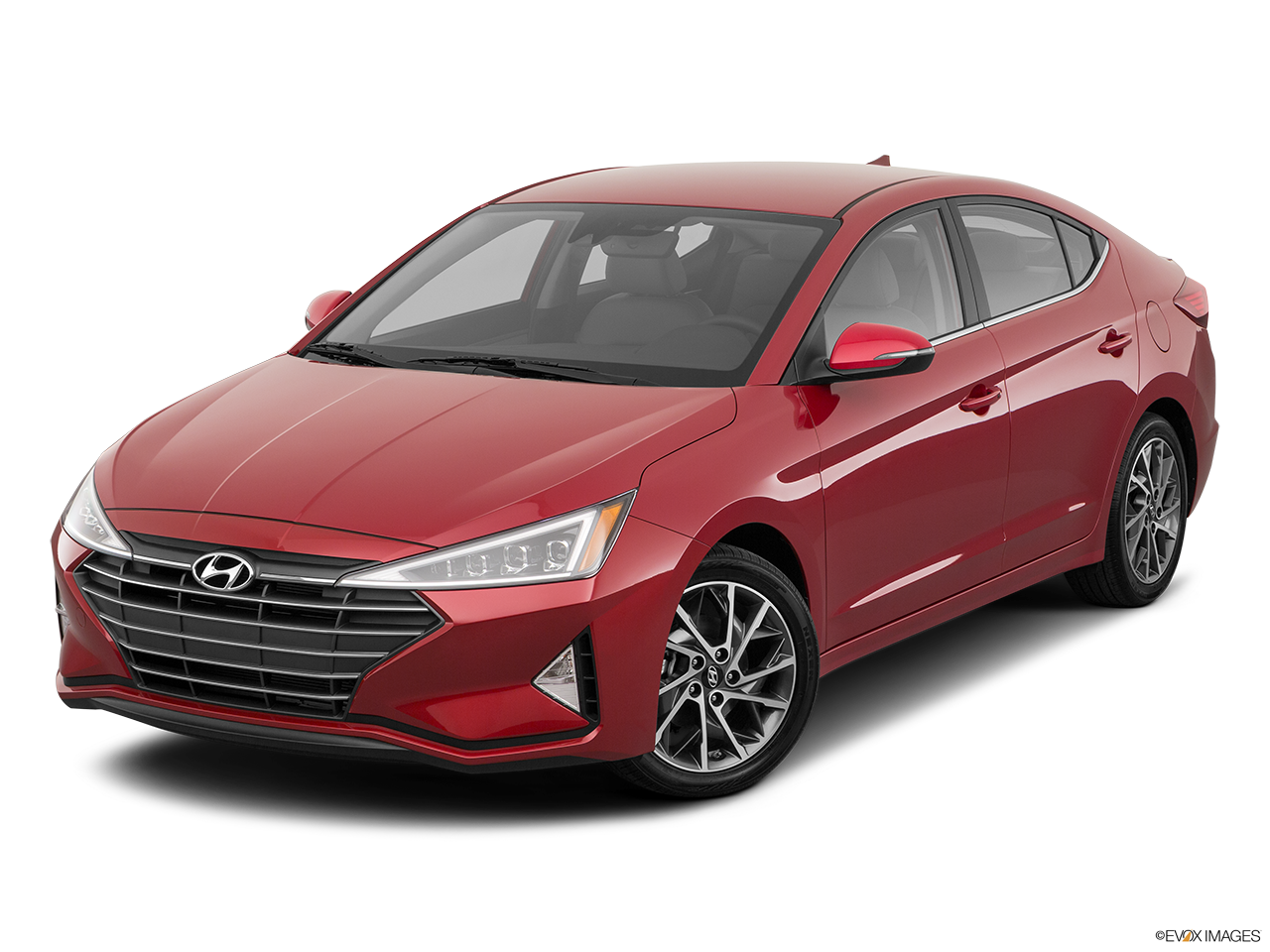 Sixth generation Hyundai Elantra
Introduced for the 2017 model year, this generation of Hyundai Elantra remains a downright handsome and very well-equipped small sedan. Hyundai amped up the refinement in its Elantra sedan for this generation, with classy, upscale styling outside and a comfortable and thoughtfully laid out interior. The Elantra's interior also grew, giving it better footing against its competition. Technology features include Apple CarPlay® and Android Auto™, which was available on the base SE model and standard through the rest of the lineup.
For the 2018 model year, a new Elantra GT hatchback was added to the lineup. A refresh to the sedan for the 2019 model year included a new, more angular front-end design and made advanced driver assist systems more widely available across the range. The standard 2.0-liter engine isn't very powerful, but the fuel-sipping Eco and more powerful Sport both feel more energetic thanks to their turbocharged engines.
Throughout the lineup, the Elantra's interior shines. It's comfortable and quiet, and even though the straightforward design is a little dull it feels high-quality. 
$11,998 - $27,998
Model highlights
Fuel-efficient Eco gets EPA-estimated 33 mpg city rating

Sport model includes 201-hp turbocharged engine

Apple CarPlay® and Android Auto™ widely available

Interior is larger than previous generations

Elantra GT hatchback introduced

Fuel economy is excellent
View year by year changes
---
2011 - 2016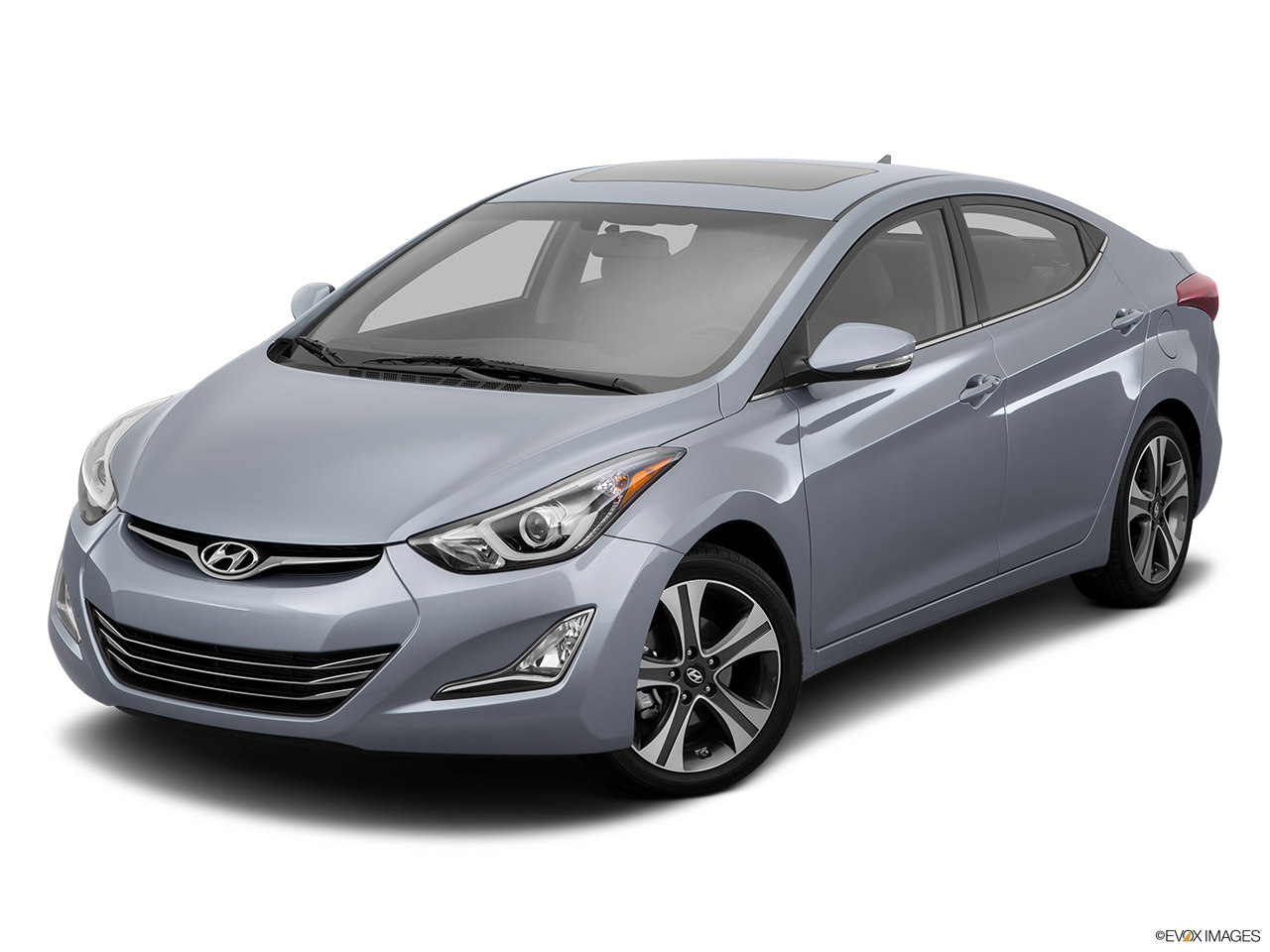 Fifth generation Hyundai Elantra
Thanks to expressive styling and lots of standard features, the 2011-2016 Hyundai Elantra generation is a smart pick for a small car. With inspiration Hyundai says was taken from water flowing around rocks, the Elantra's styling stands well apart from other compact sedans of the day, and it even holds up well under a modern lens.
The interior feels a bit more dated, but its high style doesn't get in the way of function. In 2013, the Elantra GT hatchback and Elantra Coupe joined the lineup. Initially available with a 1.8-liter four-cylinder, the Sport model introduced in 2014 comes with a more powerful 2.0-liter engine, which is also standard for the GT and Coupe.
This generation of Elantra predates technology such as Apple CarPlay® and Android Auto™, but all trims come with a USB input for music. It also lacks any sort of advanced driver assist systems but does score well in government and industry crash tests, and upper trims come with blind-spot monitoring.
$10,998 - $20,998
Model highlights
USB input standard on all trims

Bluetooth® phone connectivity standard

Bluetooth music streaming available

Sport model features larger engine, more power, manual transmission (introduced 2014)

Available as a coupe and versatile hatchback (introduced 2013)
View year by year changes
---
Similar vehicles
Customers who look at a Hyundai Elantra also often look at these similar vehicles:
---
Changes by year
Latest generation from 2021 - 2024
Previous generation from 2017 - 2020
Previous generation from 2011 - 2016
Looking for 2010 models or older?
CarMax only sells 2011 models and newer. But no matter the year, we'll happily buy your car.
Reliability
RepairPal gave the Hyundai Elantra an overall reliability rating of 4.5 out of 5 stars, which RepairPal describes as Excellent. This rating ranks Hyundai Elantra 12th out of 44 among Compact Cars.
RepairPal reports that the average total annual cost for repairs and maintenance on a Hyundai Elantra is $397, compared to an average of $482 for Compact Cars and $619 for all the vehicles RepairPal considered in its dataset.
According to RepairPal, Hyundai Elantra owners bring their vehicles into a repair shop for unscheduled repairs an average of 1.1 times per year, compared to an average of 1.0 times for Compact Cars and 1.4 times for all the vehicles RepairPal considered in its dataset.
RepairPal reported that the probability of a repair being a severe or major issue is 7% for the Hyundai Elantra, compared to an average of 10% for Compact Cars and 12% for all the vehicles RepairPal considered in its dataset.
---
* Price excludes taxes, title, registration, and fees. Applicable transfer fees are due in advance of vehicle delivery and are separate from sales transactions.
Editorial content contained on this page comes from Edmunds.com, Inc., a subsidiary of CarMax Enterprise Service, LLC, and information related to these featured vehicles comes from third-party sources, including manufacturer information. We make every effort to provide accurate information, but please verify before purchasing.
We hope you found this information helpful. This content is intended to inform and is not meant to indicate that a particular vehicle is currently available or recommended for you.
Product and company names may be trademarks or registered trademarks of third-party entities. Use of them does not imply any affiliation with or endorsement by these entities.