Best Used Hybrid SUVs for 2023
---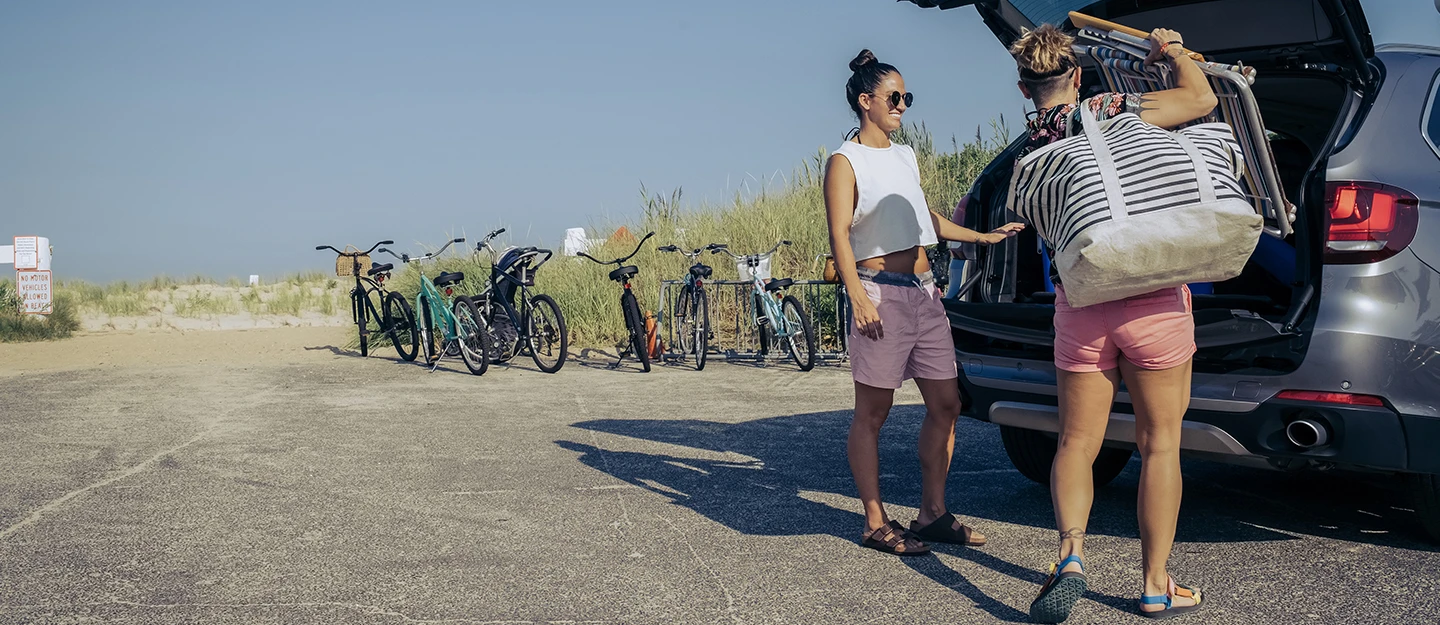 Travel more miles in these hybrid SUVs.
Are you in the market for an SUV offering practicality and fuel economy? Look no further than a hybrid SUV. With their spacious interiors and versatile capabilities, SUVs adapt to any lifestyle, whether you have a family or just you and your pets. And when paired with hybrid technology, you enjoy even more benefits with thriftier gas mileage. Best of all, there are many great options, from the city-friendly Toyota RAV4 Hybrid to the luxurious Porsche Cayenne Hybrid.
Here are the 10 most popular used hybrid SUVs with CarMax customers. Learn more about how our lists work.
Best Used Hybrid SUVs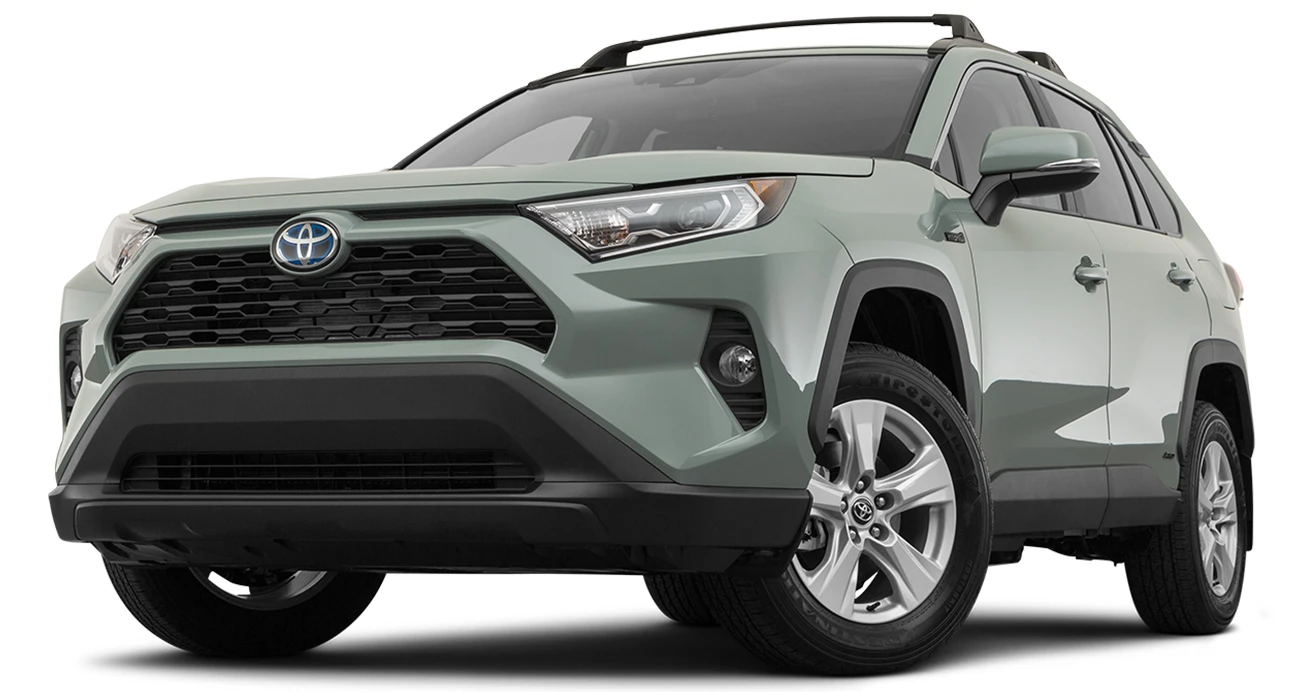 If you're looking for a compact SUV with road trip-friendly gas mileage and generous cargo space, the Toyota RAV4 Hybrid earns the top spot on our best hybrid SUV list. Part of the fifth RAV4 generation introduced in 2019, this hybrid SUV features a 2.5L four-cylinder engine paired with an electric motor and a continuously variable automatic transmission (2019-2023 models). A second electric motor also powers the rear wheels for all-wheel drive capabilities and a total system output of 219 hp (2019-2023 models). With an EPA-estimated 40 mpg combined, the 2019-2023 RAV4 Hybrid allows you to go further on a full tank.
You'll also appreciate the 37.5 cu-ft of cargo volume behind the rear seats to carry luggage or camping gear (2019-2023 models).
Research the Toyota RAV4 Hybrid.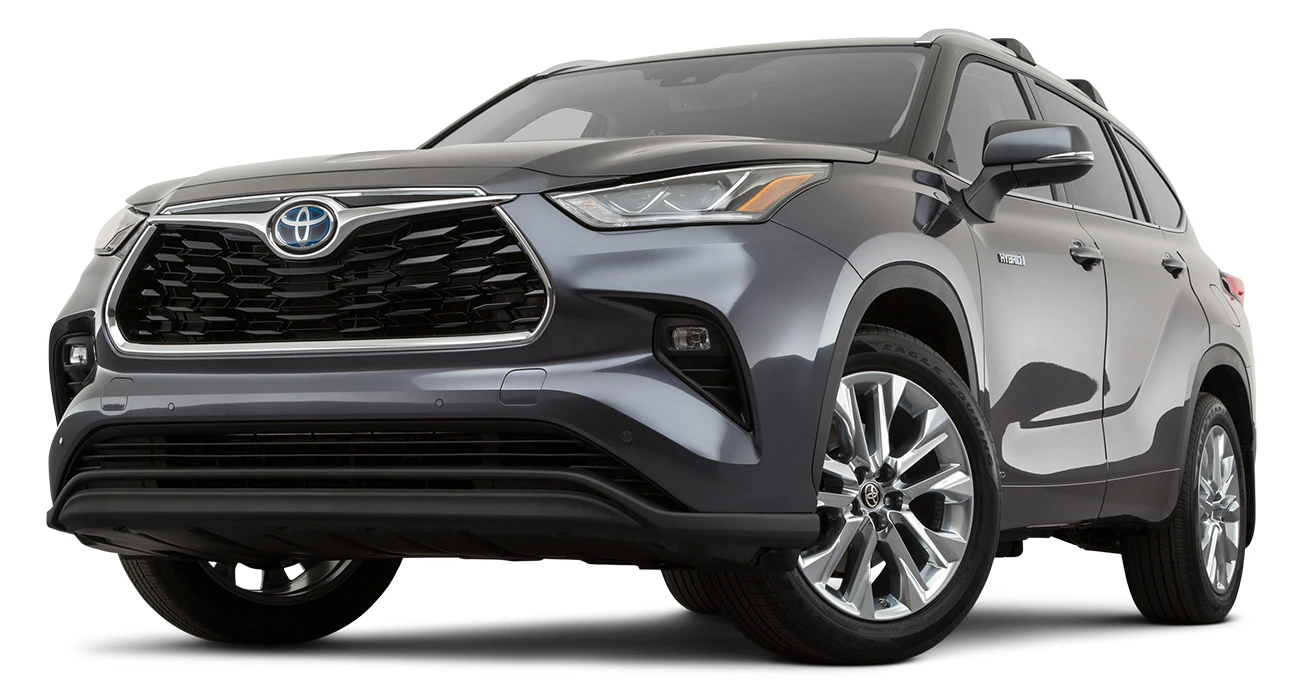 Need more space for your crew without sacrificing fuel economy? The fourth generation Toyota Highlander Hybrid (2020-2023) has a three-row layout with standard seating for eight passengers and a thrifty hybrid powertrain to boot. Providing ample legroom in the first and second rows, the Highlander Hybrid earns top marks from drivers and passengers alike. The 60/40 split third row is ideal for kids, or you can fold the seats flat to gain 48.4 cu-ft of cargo space (2020-2023 models). The 2020-2023 Highland Hybrid's hybrid powertrain goes easy on fuel too, earning an EPA-estimated 36 mpg combined with front-wheel drive and 35 mpg combined with all-wheel drive.
Research the Toyota Highlander Hybrid.
The fourth generation Lexus RX 450h (2016-2022) is a midsize SUV with impressive performance and a luxurious interior. 2018-2022 models feature a 3.5L V6 and an electric motor, delivering a total output of 308 hp. This hybrid powertrain unleashes on-demand power for merging and accelerating, covering zero to 60 mph in 7.9 seconds (according to the manufacturer when new). Inside the five-passenger cabin, the RX 450h is comfortable and spacious with many high-end standard features, including power-adjustable front seats, perforated NuLuxe® synthetic leather interior trim, and a leather-trimmed steering wheel and shift knob on all 2018-2022 base models.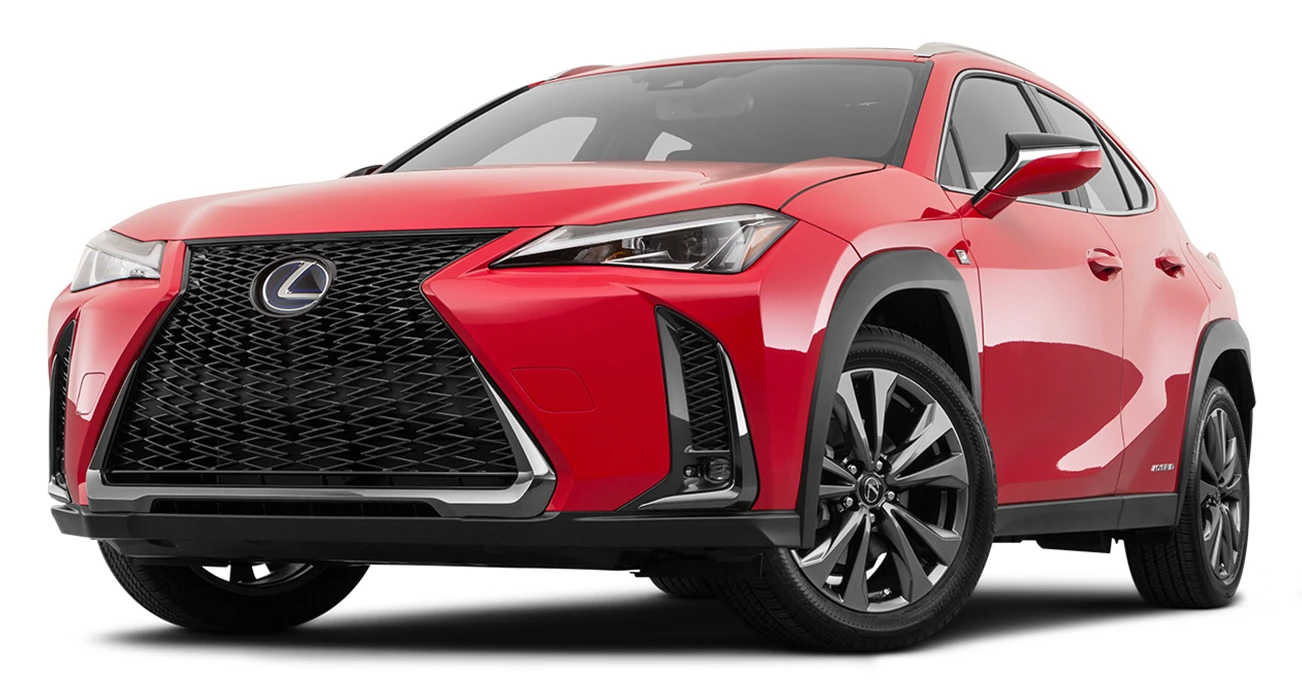 Another great compact SUV is the first-generation Lexus UX 250h, which debuted in 2019. 2019-2023 UX 250h models achieve an EPA-estimated 39 mpg combined with all-wheel drive (standard in 2019-2022 models; optional in 2023), ensuring more time on the road and fewer stops at the pumps.
The 2019-2023 UX 250h generates its power from a 2.0L four-cylinder engine and a hybrid system that makes a total of 181 hp. With a zero to 60 mph time of 8.6 seconds (2019-2023 models; according to the manufacturer when new), the UX 250h is a hybrid SUV that's well-suited to around-town driving.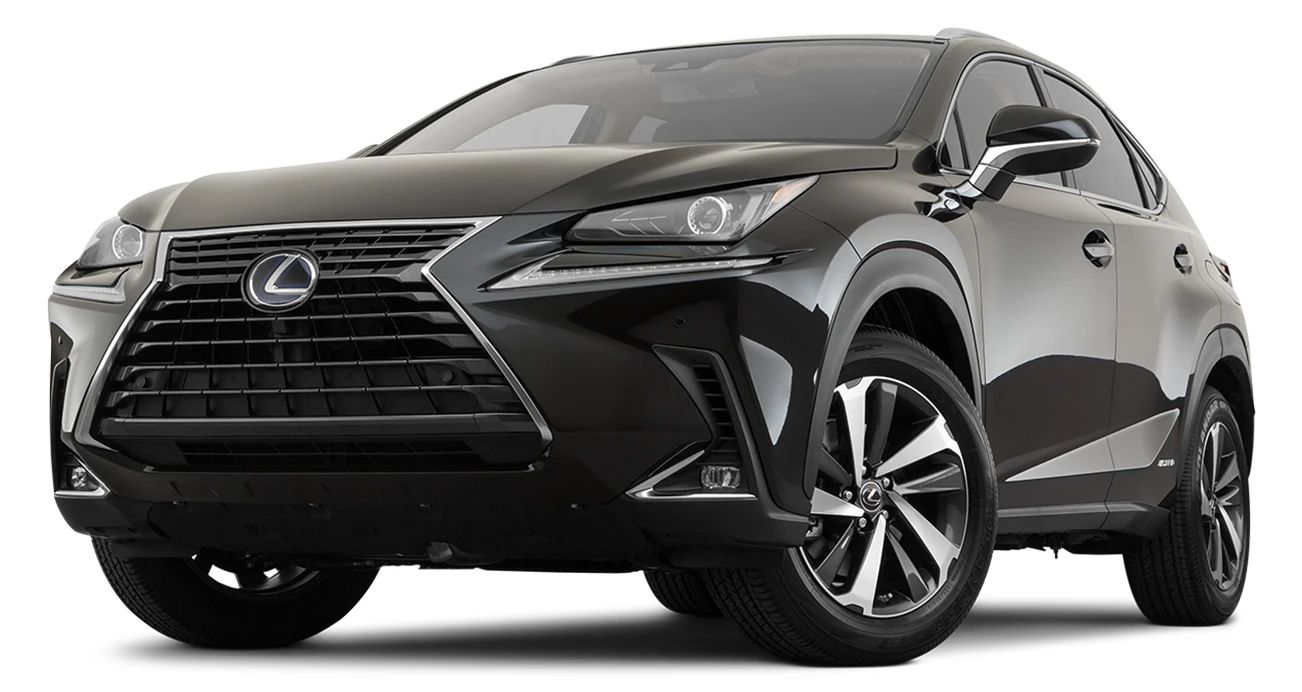 Are you looking for a hybrid midsize SUV with an innovative design? The first-generation Lexus NX 300h, introduced in 2015, is a cut above. Featuring a low, wide stance and sharp contours, the 2018-2021 NX 300h garners attention wherever it goes. This hybrid SUV's good looks flow into the interior, boasting luxurious materials throughout, including NuLuxe upholstery at the base level (2018-2021 models). You'll also enjoy the 2018-2021 NX 300h's 2.5L four-cylinder engine and electric motor that delivers a total output of 194 hp with standard all-wheel drive, which is great for everyday driving.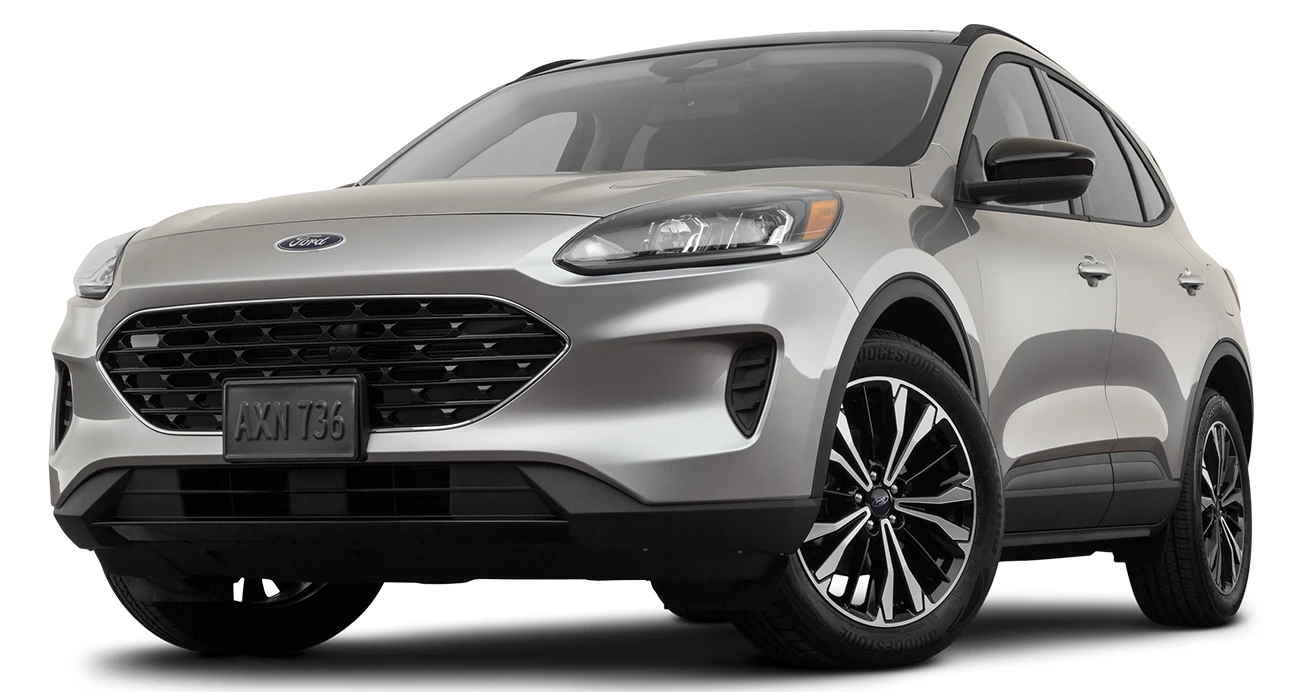 Are you ready to switch to a hybrid powertrain but want a compact SUV offering electric range? The Ford Escape Hybrid has you covered. Redesigned in 2020 as part of its fourth generation, the Escape Hybrid offers two powertrain options: a traditional hybrid system pairing to a 2.5L four-cylinder engine or a plug-in hybrid. The PHEV features the same 2.5L four-cylinder engine with an electric motor and a battery pack with an EPA-estimated electric-only range of 37 miles on a full charge and an EPA-estimated range of 520 miles with a full charge and full tank of gas (2021-2022 models).
This plug-in-hybrid powertrain has the EV range you want and a gas engine and electric motor for added versatility.
Research the Ford Escape Hybrid.
Introduced in 2017, the Acura MDX Sport Hybrid is a midsize SUV with appealing performance and gas mileage. 2017-2020 models include a 3.0L V6 engine and three electric motors to produce a total output of 321 hp and an EPA-estimated 27 mpg combined.
Besides its strong yet frugal performance, the MDX Sport Hybrid spoils with many standard driving aids. All 2017-2020 models come with forward collision warning with automatic emergency braking, lane departure warning and mitigation, and adaptive cruise control.
Research the Acura MDX Sport Hybrid.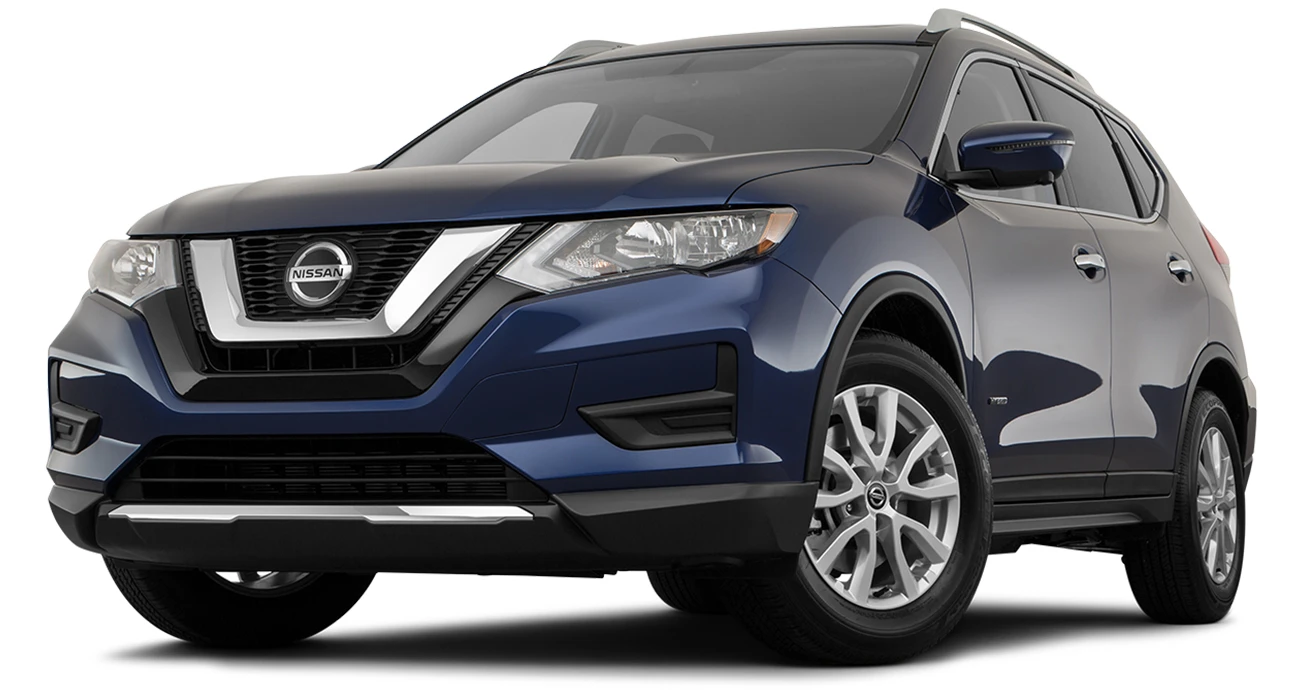 You're in luck if you love the Nissan Rogue but want to lead a greener lifestyle. This compact SUV is available with a hybrid powertrain in 2017-2019 models. The 2017-2019 Rogue Hybrid includes a 2.0L four-cylinder engine and an electric motor with a 176-hp combined output and an EPA-estimated 34 mpg combined with standard front-wheel drive (all-wheel drive is available).
Besides its thrifty performance, this SUV offers a spacious and comfortable interior for five passengers with standard heated front seats and a power-adjustable driver's seat. Standard Apple CarPlay
®
and Android Auto
™
capabilities, blind-spot monitoring with rear cross-traffic alert, and automatic emergency braking round out the 2018-2019 Rogue Hybrid's notable standard features.
Research the Nissan Rogue Hybrid.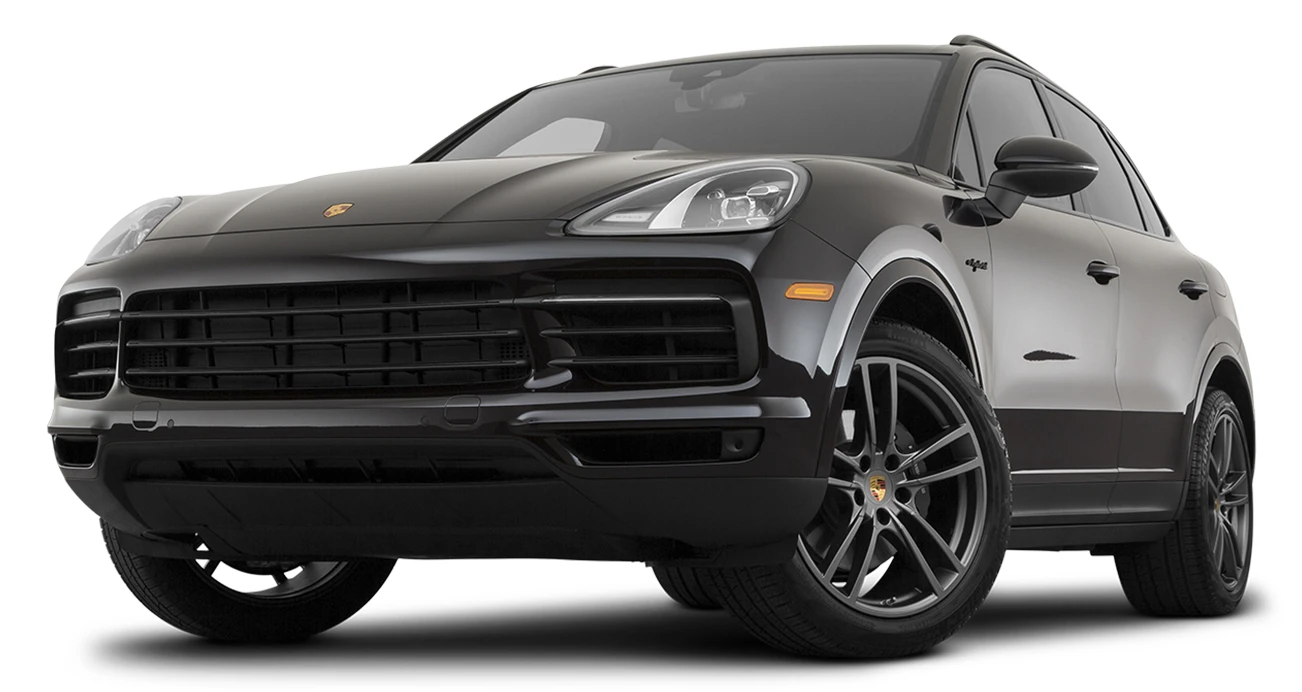 The Porsche Cayenne Hybrid is an enticing choice if you are looking for a high-performance SUV that prioritizes gas mileage. Introduced in 2019 for its third generation, the 2019-2023 Cayenne uses a turbocharged 3.0L V6 engine, an electric motor, and a lithium-ion battery pack, which produces a total output of 455 hp and 516 lb-ft of torque. In addition, e-Hybrid models of the 2021-2022 Cayenne feature a plug-in hybrid powertrain that can travel 17 miles on a full charge (electric only) or an EPA-estimated 430 miles with a full charge and a full tank of gas.
The Cayenne Hybrid also features a stylish and well-appointed interior with partial leather upholstery and a 12.4-inch touchscreen display as standard (2019-2023 models).
Research the Porsche Cayenne Hybrid.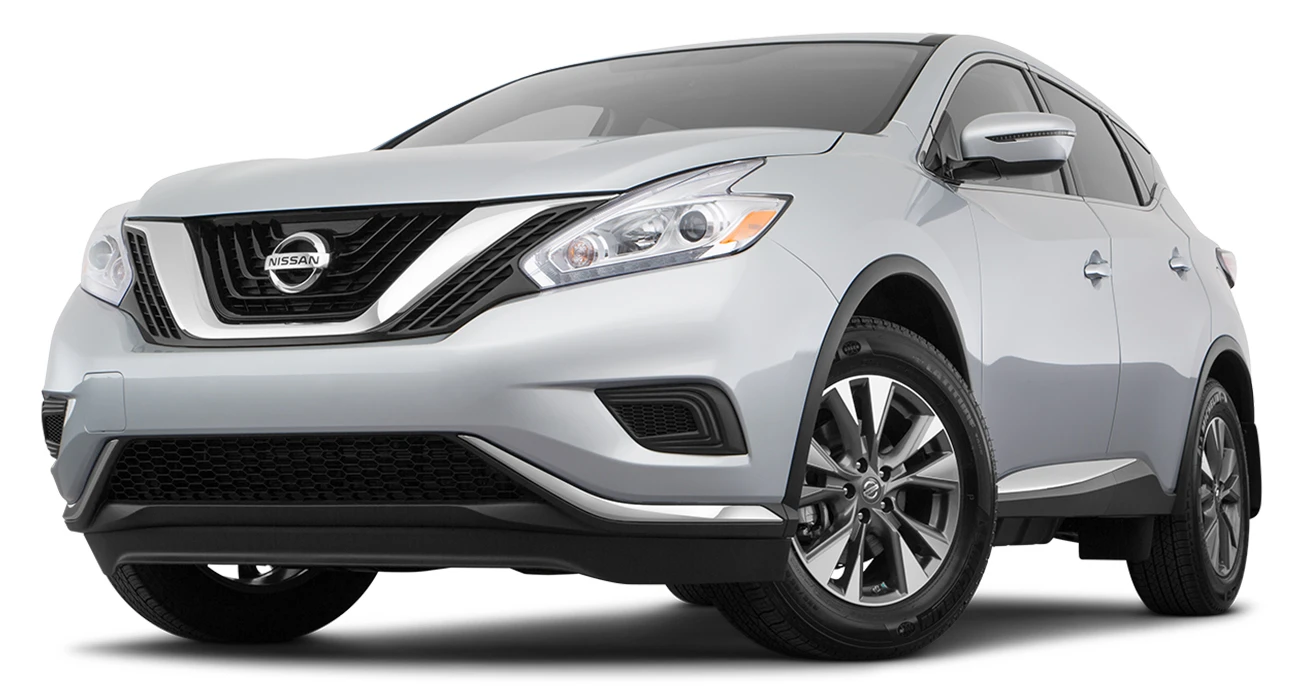 The Nissan Murano Hybrid was only available for its 2016 model year. Yet, it's a popular used hybrid SUV with CarMax customers with its high EPA estimates and comfortable interior. This SUV utilizes a supercharged 2.5L gasoline engine and an electric motor to make 250 combined hp and 243 lb-ft of torque. With the standard front-wheel drive, the 2016 Murano Hybrid achieves an EPA-estimated 29 mpg combined or 27 mpg combined with available all-wheel drive.
Inside the cabin, there is room to stretch out with 40.5 and 38.7 inches of legroom in the first and second rows respectively. Other standard features include rear and sideview mirror position memory, adjustable ambient interior lighting, and an 11-speaker Bose
®
audio system.
Research the Nissan Murano Hybrid.
With many models to choose from, purchasing a used hybrid SUV is a smart way to get more miles from a tank. By considering the factors that matter most to you, such as fuel economy, performance, and features, you can find the best hybrid SUV to fit your budget and needs. Want to learn more? Check out these related articles:
Who We Are
At CarMax, we've been buying and selling cars since 1993, and we've made it our business to pay close attention to which cars customers like—and buy—the most. As the largest used car auto retailer in the United States, our overall sample size is large and reflective of the variety of years, makes, and models that we sell.
How We Rank Our Lists
To create our "Best Of" lists, our analysts look at CarMax vehicle and sales data over a recent 6-month period, from August 2022 through February 2023. Looking back over a 6-month period allows for the highest sample size possible while also providing up-to-date pricing information. Some articles may include data points with lower sample sizes.