How to Identify and Avoid Flood Damaged Cars
---
PUBLISHED WEDNESDAY, NOVEMBER 16, 2016
Worried whether a car or truck you've spotted has been damaged by high water? Here are 10 things you can do to minimize the chances that you end up with a pre-soaked vehicle.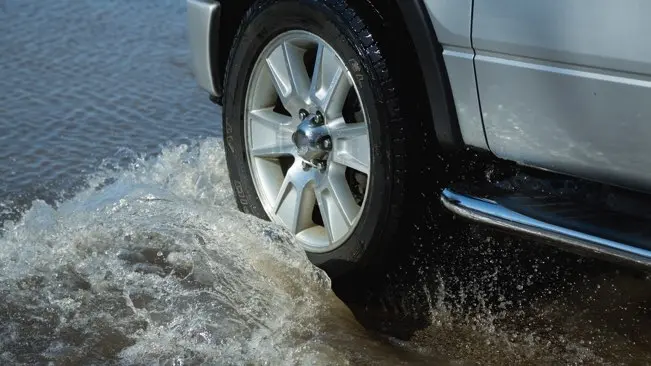 When you're shopping for a new or used car, no matter where you live in the U.S., there's a chance you'll come into contact with a water-damaged vehicle that has been repaired, retitled, and offered for re-sale.
Vehicles on used car lots may be passed off as sound—but could actually have been exposed to water and moisture that compromised metal bodywork, structural elements, and electrical and electronic components.
While we do see these vehicles in the marketplace, CarMax does not sell cars or trucks that have been damaged by flooding. 
Here are 10 things to look out for, so that you can feel confident during your search.
Check for mold. Give the interior a smell test. Are any of the carpets damp at all to the touch?

Look for new carpets. Are the carpets newly installed? Ask why. Older vehicles with all-new carpeting should be questioned.

See any rust? Any rust on the vehicle—on the bodywork but especially under the hood or inside the vehicle—is cause for concern. Check around the gas and brake pedals for rust.

Check for dirt or sand. Look under the dashboard. Pull back the floormats and inspect.

Check the seats' anchor points. Bolts and screws under the seat are a common hotspot for rust.

Inspect the undercarriage for excessive rust. Get under there with a flashlight and have a good look around. Don't just inspect the frame—check all wiring, brake lines, and brake system and wiring connections.

Don't forget the spare tire well. Some cars don't carry spare tires in their trunks; search the lowest points in the trunk, under the carpet or mats.

Keep an eye out for water marks. Cars' exteriors can be washed; however, it's harder to hide water marks behind the exterior panels.

Test all electrical systems. Wiring is particularly susceptible to damage caused by salt water. 
Sure, you might get a little dirty lifting floormats and crawling around someone else's car or truck. But it will be time well spent. If you see any rust, sand, or other evidence that the car's been subjected to standing water, it's time to ask questions. Lots of questions, until you're satisfied that you've got enough information to make a decision. 
How can you protect your car or truck from flood damage?
If you know a storm's coming, park your vehicle on the highest ground you can find. Don't drive through deep, standing water—it's not safe for your car and doing so could threaten your safety! And, if your car does come in contact with water that rises above the door opening area, don't start it. Have it towed to a shop to be inspected. Water could short out your battery or contaminate fluids, which can lead to expensive repairs down the road.