5 reasons to buy the 2017 Chevrolet SS
1. Power and performance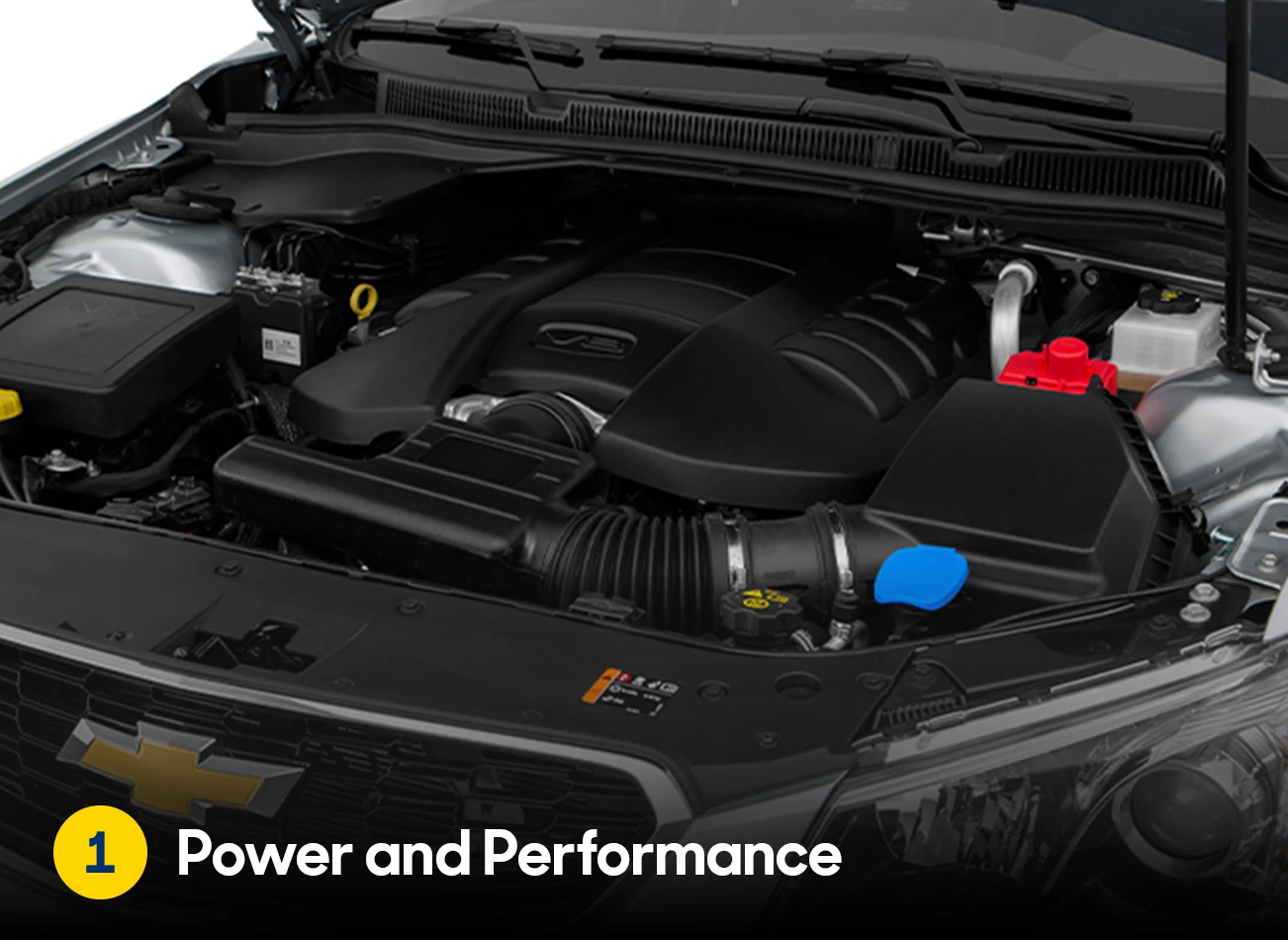 The classic Corvette-inspired V8 engine at the epicenter of this four-door dynamo is built to move. It displaces 6.2 liters and pumps out 415 hp without breaking a sweat. When you consider that the 2017 SS has the same rear-wheel drive configuration as the SS that Chevy has raced in NASCAR, it makes sense that this car is not shy about its get-up-and-go. This is the only engine type available on the 2017 SS and it shouldn't disappoint.
2. Massive performance brakes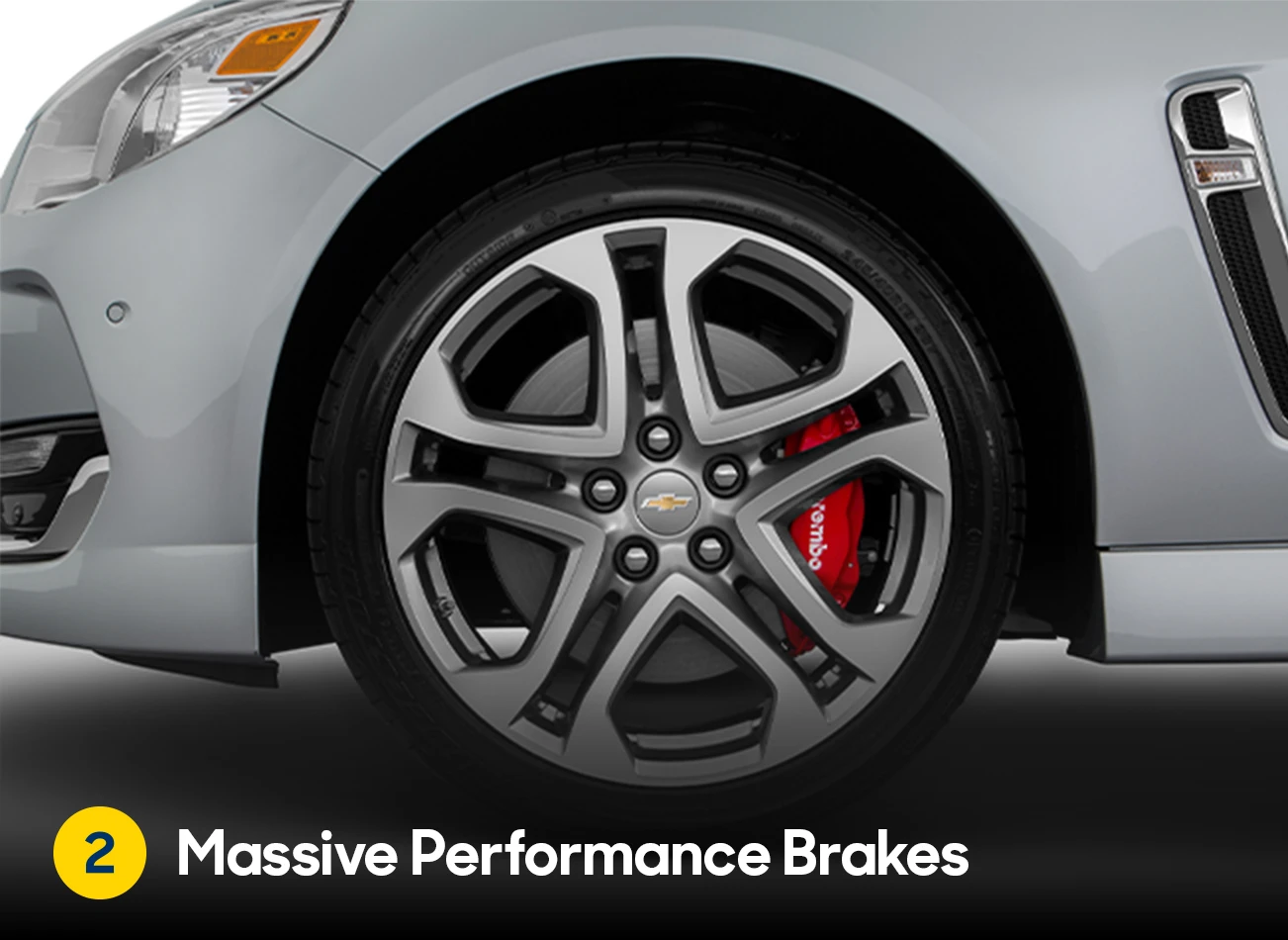 When you have a lot of power on your hands, you need to be able to stop on a dime. Chevrolet pulls out all the stops with the standard high-performance Brembo® brakes that will tempt you to take it on the track. Whether you're driving on the highway in your 2017 Chevy SS and encounter a slowdown or are cruising the neighborhood and a squirrel skitters across the street, you should have great stopping power.
3. One trim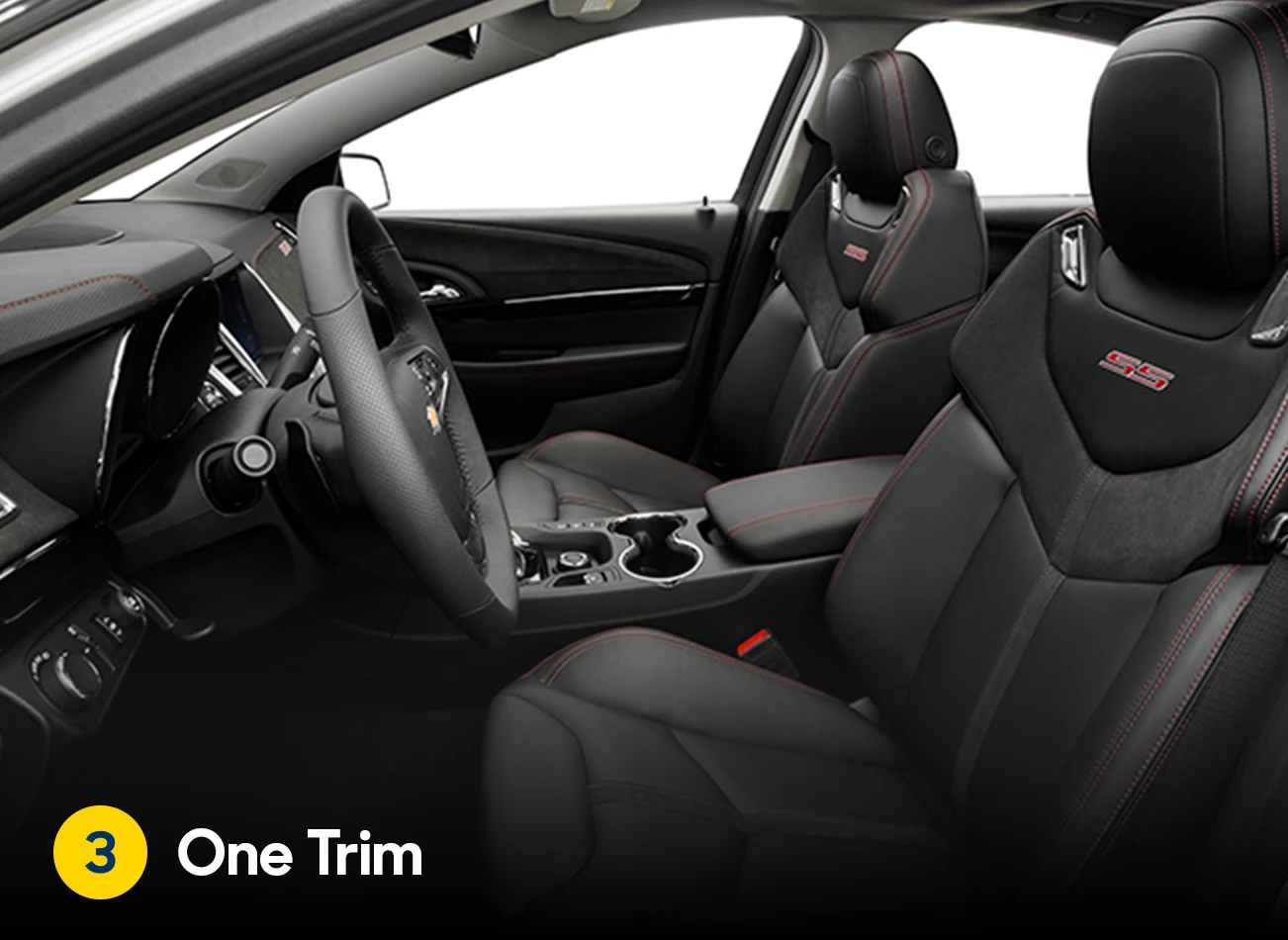 Chevrolet's 2017 SS comes in one well-equipped trim, and it is a doozy. We're talking heated and ventilated leather seats, 19-inch alloy wheels, Bluetooth® connectivity, a nine-speaker Bose® audio system, and much more. You don't have to think about which trim to choose because the 2017 SS comes with just about everything you could want.
4. Driver-assist features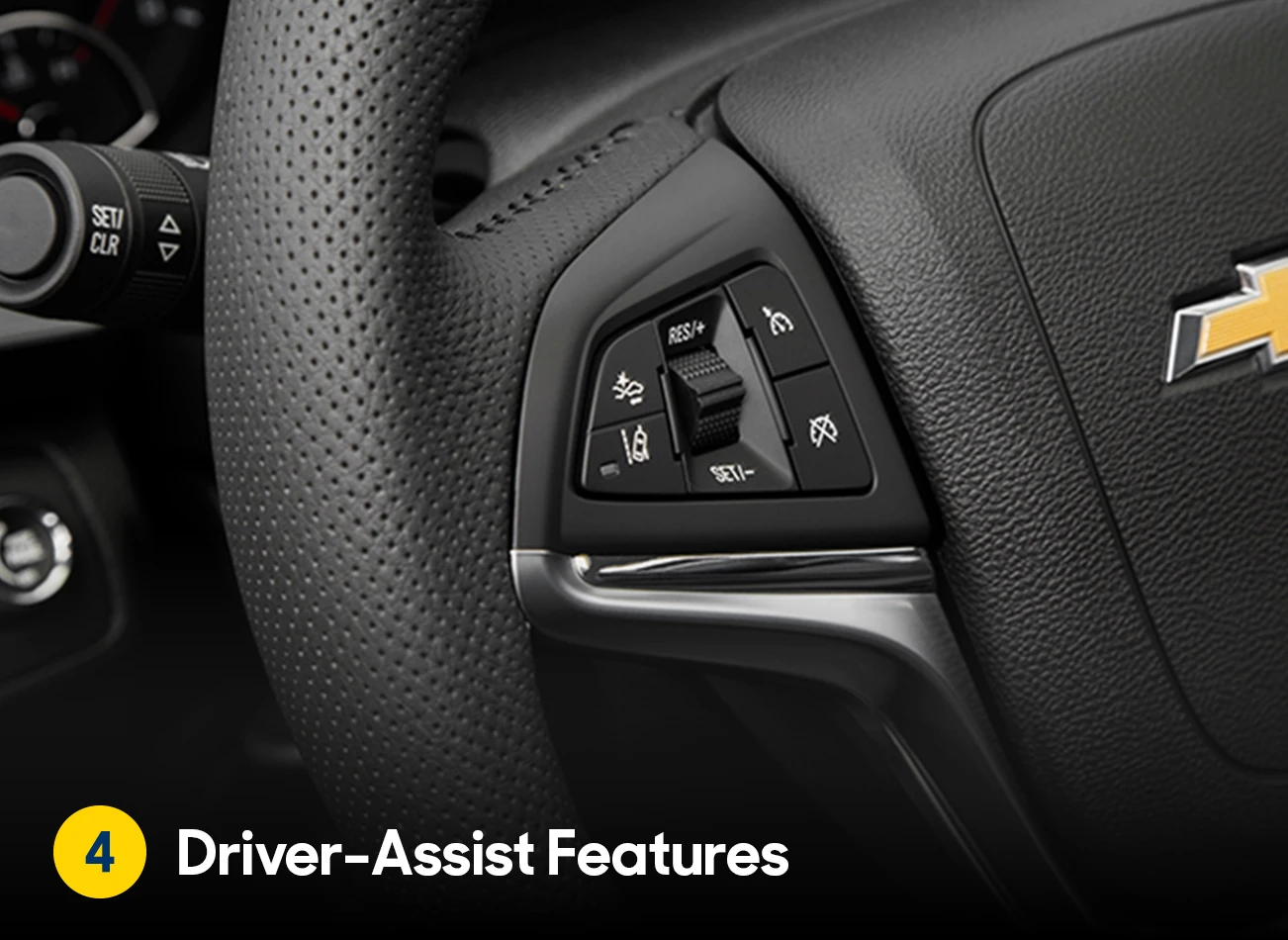 Your 2017 SS comes with a number of technology features to increase your confidence on the road. Side blind zone alert, rear cross-traffic alert, lane departure warning, and forward collision alert are all standard, and they complement the capable drive of this sedan. When you're pulling out of the parking lot after school drop-off, you want to know that you have extra eyes all around you, and the 2017 SS stands ready to help.
5. The SS parks itself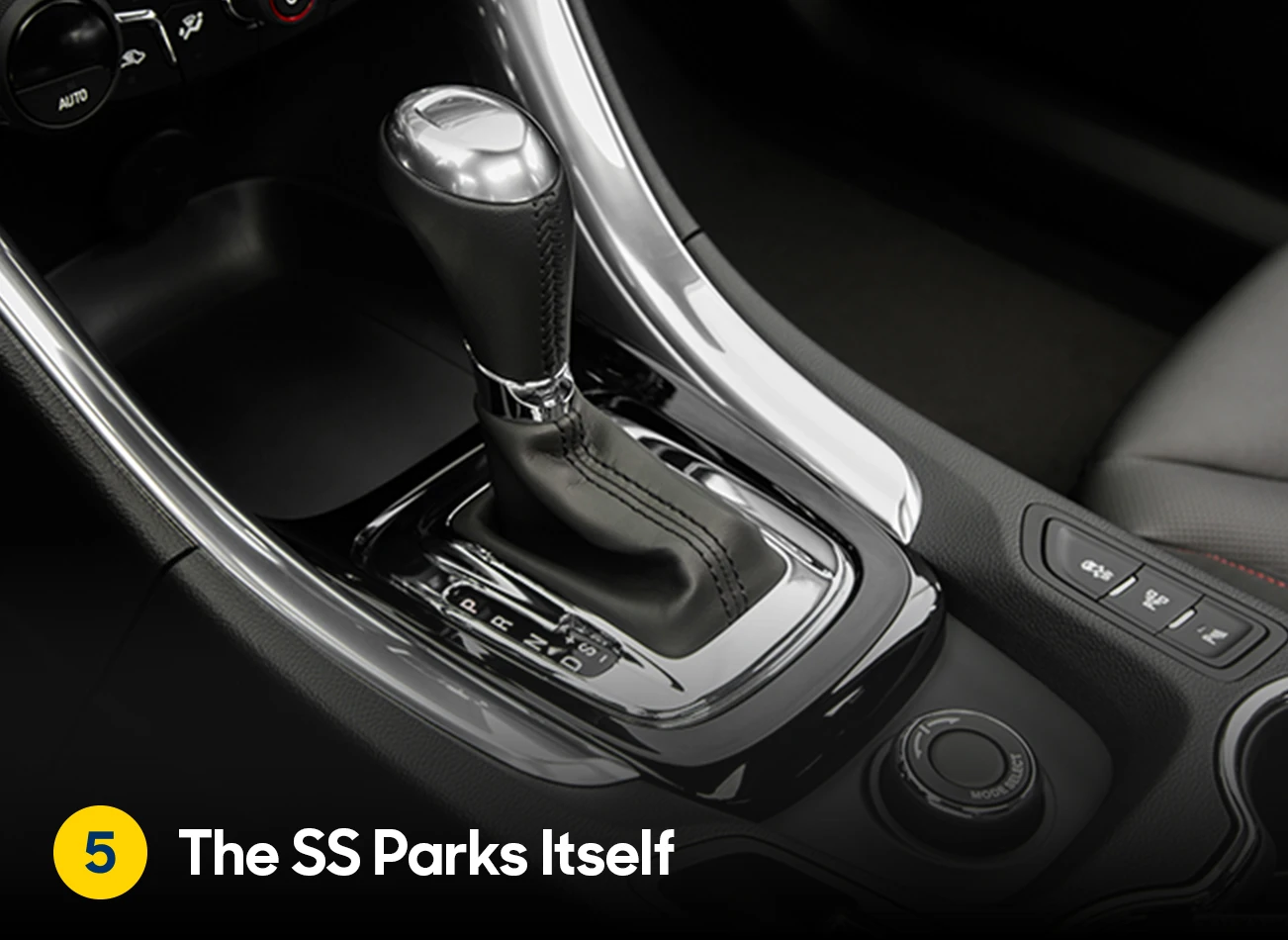 Not a fan of parallel parking on city streets? The 2017 Chevy SS has you covered. Using advanced technology, the SS looks for a space for you and provides hands-free parking. Imagine this: your car will maneuver right into a parking space, which is one less thing to worry about when you're trying to get to a meeting or dinner reservation on time.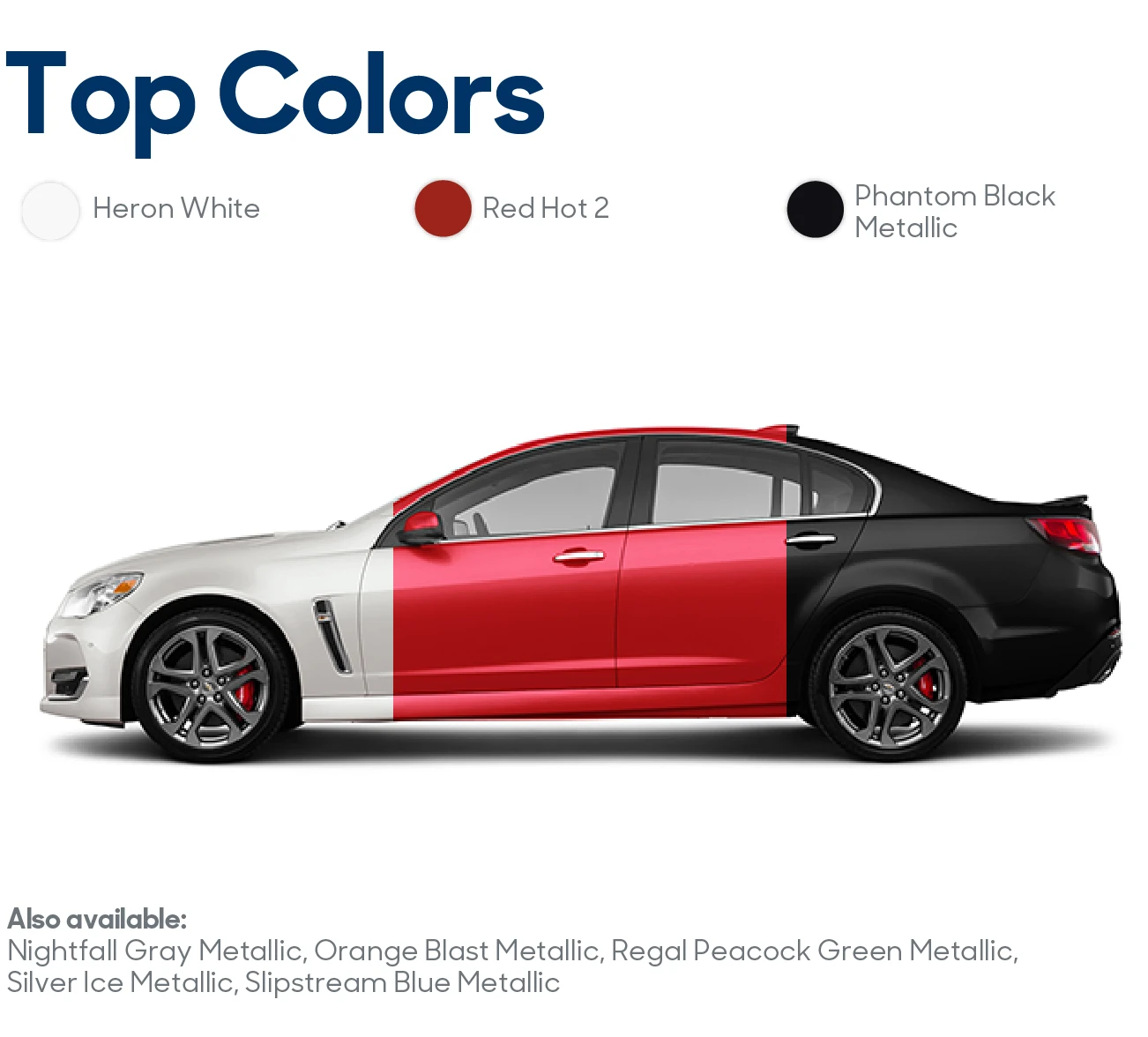 Exterior colors:
Interior colors:
Interior details
The 2017 Chevrolet SS welcomes up to five people. This is a large sedan with ample room in both rows; even if your passengers are six feet tall, they should find plenty of headroom (38.7 inches in the front and 37.5 in the back) to feel comfortable. Wide doors frame an easy to access door sill, which means this car is a great choice for passengers of various ages and mobility ranges. Contrast stitching and suede accents in the seats add to the feeling of luxury.
Vehicle dimensions
The 2017 Chevrolet SS measures 195.5 inches long by 74.7 inches wide by 57.9 inches high.
Child seat details
The 2017 Chevrolet SS offers seating for five, can fit up to two car seats in the second row, and has two full sets of LATCH connectors. Infant car seats, rear-facing convertible car seats, forward-facing convertible car seats, and booster car seats can be used in the SS. Thanks to its wide doors and roomy back seat, the 2017 Chevrolet SS makes securing car seats simple.
Performance
The 2017 Chevrolet SS is powered by a 415 hp 6.2L V8 producing 415 lb-ft of torque. It zips through the gears with a six-speed automatic or six-speed manual and comes in rear-wheel drive—like a proper sports sedan. A quad-tipped dual-mode exhaust is specially tuned to help give you a driving experience that feels intense. And the functional front hood vents are a clear indication of the muscle underneath.
With the automatic transmission, limited-slip rear differential and traction control, the 2017 SS is capable of accelerating from zero to 60 in 4.7 seconds (according to the manufacturer, when new). Most of the time, you don't need to power it up that quickly, but it's sure nice to know that you can. The EPA-estimated fuel economy is 16 mpg combined for the manual and 17 mpg combined for the automatic with the V8 engine.
Emissions
According to EPA estimates, the 2017 Chevrolet SS's tailpipe greenhouse gas emissions are 520 grams per mile with a manual transmission and 544 grams per mile with an automatic transmission.