1. Off-road capability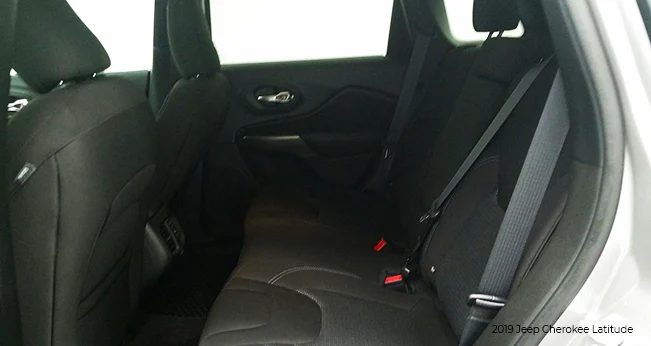 Having the ability to handle different types of road surfaces and weather conditions is very important for any SUV. The 2020 Jeep Cherokee has many capabilities thanks to the special off-road suspension and the available four-wheel drive. Jeep's Active Drive function is designed to automatically activate the four-wheel-drive mode when it detects an unusual road surface in order to improve traction. It also features excellent articulation and high ground clearance, which helps you maneuver more easily when driving on uneven terrain.
2. Advanced multimedia features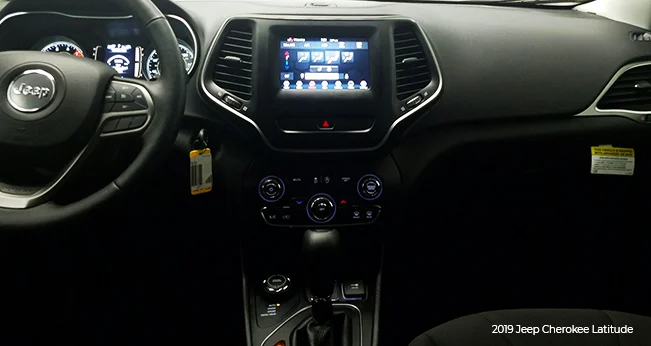 In addition to being a strong and powerful SUV, the 2020 Jeep Cherokee is also a vehicle that provides a convenient and enjoyable ride for all passengers. It comes standard with an infotainment system that keeps you connected while on the road, along with helping you control and configure various vehicle systems quickly. The Uconnect system supports Apple CarPlay and Android Auto and can be controlled via voice commands. You can use its seven-inch touchscreen to adjust the car's climate settings, make phone calls, or browse through radio stations.
3. Abundant cargo space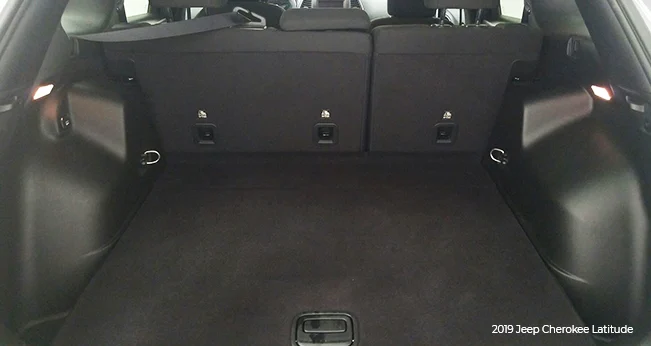 With that great compact shape, the 2020 Jeep Cherokee still offers ample storage space. The trunk's cargo volume is rated at 24.6 cubic feet, which is enough for several suitcases, all kinds of sporting gear, or any other bulky items you or your family might need to transport. Additionally, there are lots of well-positioned storage options across the cabin. There is also an available hidden cargo floor that further increases the overall cargo capacity.
4. Nice engine selection
With three different engine options, you can easily configure the 2020 Jeep Cherokee to fit your driving habits and needs in the best way possible. You can go for the base 2.4L, four-cylinder engine with 180 hp, or get the more powerful 3.6L, six-cylinder that is available as an option on the Limited trim and standard on the Trailhawk and Overland trims. What's more, there is an available 2.0L turbocharged six-cylinder engine on the Trailhawk trim, for a total of 270 hp.
5. Roomy and comfortable cabin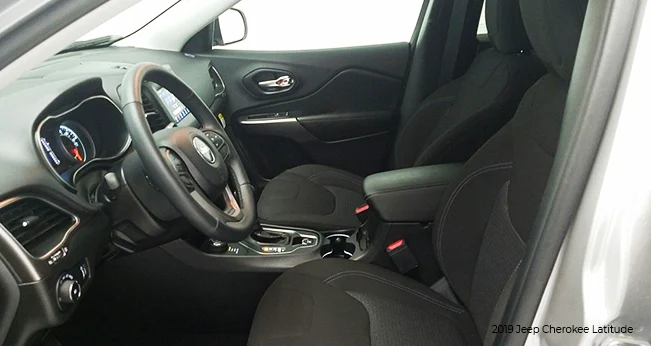 The spacious and elegantly designed interior is another factor that makes the Jeep Cherokee that much more appealing. The front bucket seats are easily adjustable and can provide the best possible driving position, whereas the 40.3 inches of legroom and 28.5 inches of headroom in the back is more than enough for three people to sit comfortably, even on longer trips. Available features like the heated steering wheel and heated and ventilated front seats further increase the level of comfort.