1. Smart, sporty appearance
You'll love this vehicle's elegant, performance-oriented looks. The signature Tiger Nose grille serves as the centerpiece, complemented by a long hood and sloping rear window providing a fastback silhouette. The higher S and EX grades receive 17-inch aluminum wheels, while the SS gets 16-inch alloys and the base FE dons 15-inch steel wheels with covers. Full LED head and taillamps are available on S and EX trims.
2. Sophisticated transmission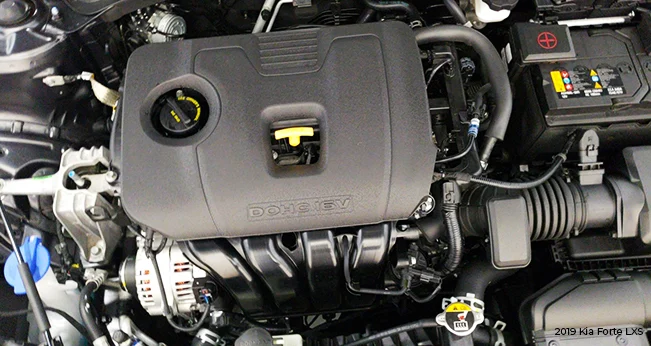 Instead of a traditional continuously variable transmission (CVT), Kia introduced its first Intelligent Variable Transmission on the 2019 Forte. A couple of differences include adaptive shift style logic mimicking the feel of traditional gears and the use of a chain-type rather than a push belt, resulting in smoother acceleration. Also, special insulation is designed to reduce droning noise.
3. Purposeful interior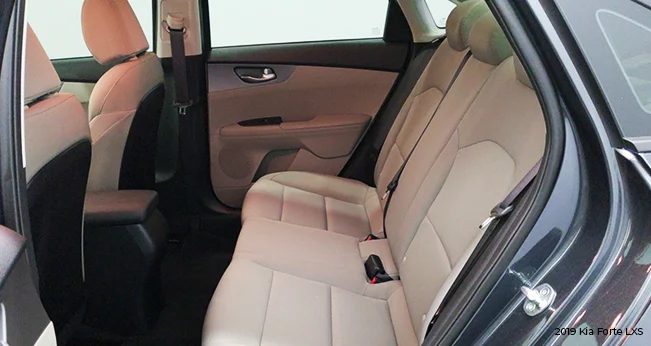 Again, drawing inspiration from the Stinger, the driver-focused cabin features a horizontal theme as evidenced by the single strip of aluminum running across the entire dashboard. Not just for aesthetics, the clean symmetrical nature of the inside space gets rid of any clutter. A bit of aeronautical styling is seen in the outer circular air vents, mimicking airplane turbines. And engineers have installed additional lumbar support and denser foam in the seats helping to provide more support than before.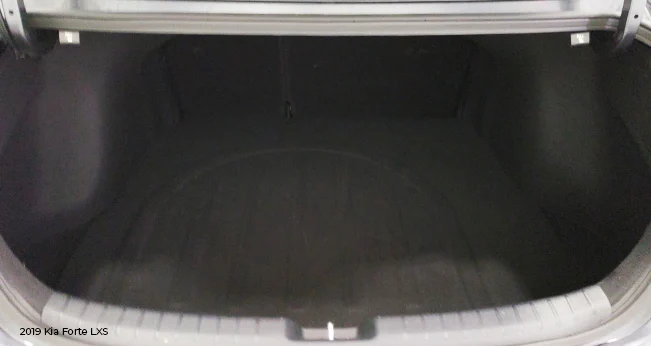 4. Agile handling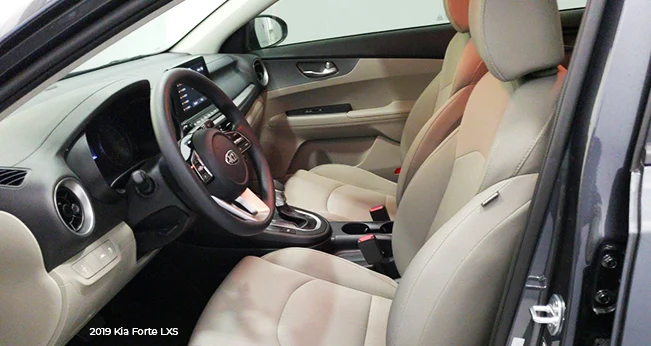 Whether you're a city dweller or from the suburbs, you will appreciate the nimbleness of the Forte. The excellent on-road manners are courtesy of a strengthened underlying platform. Built with 54-percent advanced high-strength steel and taking advantage of a new subframe design, lateral responsiveness has been greatly enhanced. Upgrades to the motor-driven power steering offer a more natural feel to turning the wheel.
5. Technology in spades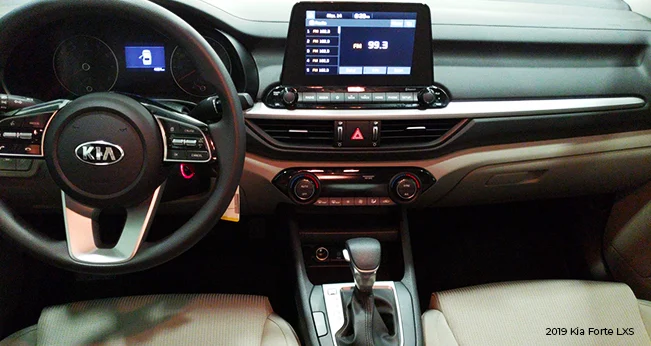 Several driver-assistance systems—part of the Drive Wise suite—are standard on all trim levels. The suite is made up of technologies that mitigate forward collisions and keep the Forte centered in the middle of the lane. It also features driver attention warning, which monitors operator inputs so that if anything amiss is detected with the driver, both visual and audible warnings are activated. The top-of-the-line S grade also bundles lane-change assist, blind-spot collision warning, and rear cross-traffic collision warning.