1. Plenty of options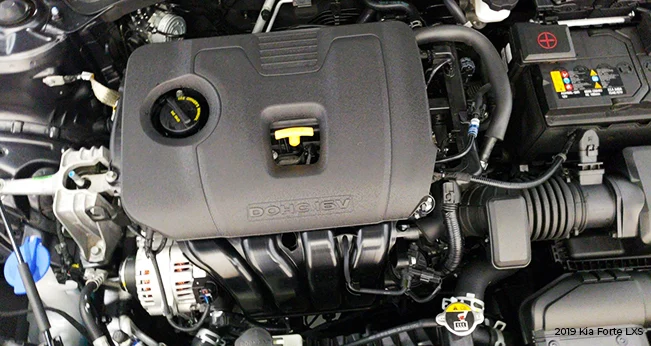 You'll love all the choices you have when shopping for a 2020 Kia Forte, like choosing between a standard 2.0L engine or the 1.6L turbocharged engine. You'll also have to keep an eye out for the three different transmission types, eight paint colors, the new-for-2020 sport seating option, and plenty more. The 2020 Forte also offers you an impressive selection of trims with features to keep the whole family entertained during the weekend and your commute classy throughout the week.
2. Driver-focused technology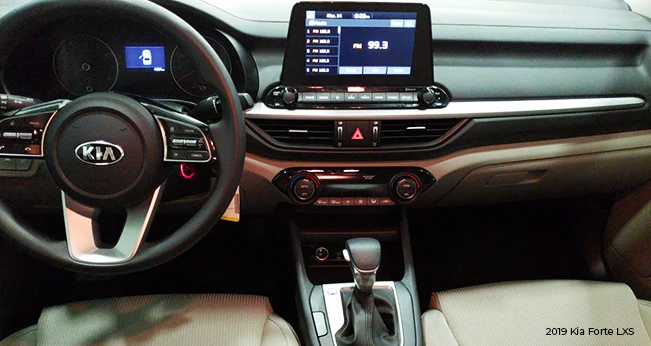 Practicality meets innovation with no fewer than five Kia Drive Wise technology features as standard on all 2020 Kia Forte trims. Standard across all trim levels, you can set the lane-keeping assist to apply a slight steering correction to bring your vehicle back into the proper lane when you drive, giving you a bit of confidence behind the wheel of your 2020 Forte. There are seven driver-assist features that come standard or available across the mid- and top-tier trims. Smart cruise control—available as an option on the GT trim—uses radar technology to make keeping your distance from the car ahead easier.
3. Trunk space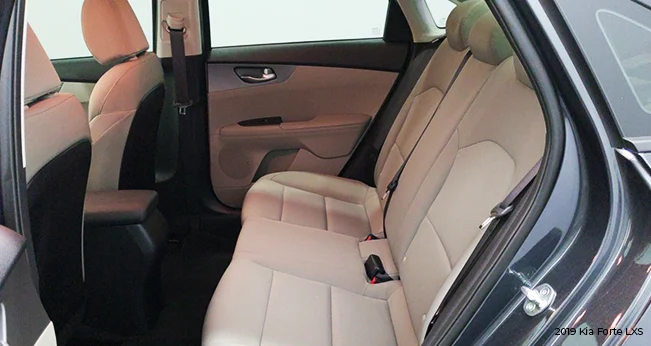 For a compact sedan, the decidedly-roomy 15.3 cubic feet of cargo space you'll get to enjoy makes running errands and grocery shopping a breeze. Planning to travel further or longer? The rear seats fold down, opening up extra space for luggage and longer pieces of sporting or gardening equipment, so no need to leave any belongings behind when it's time for you to get behind the wheel.
4. Enjoy every drive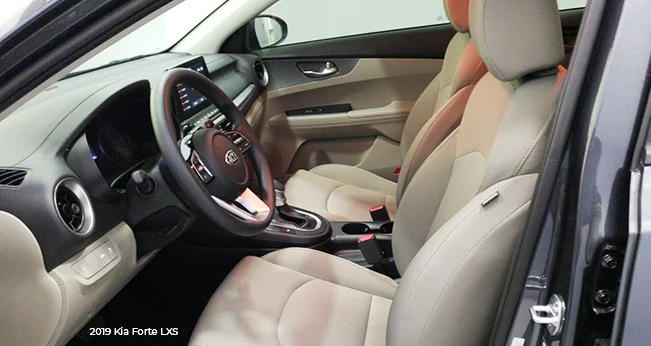 Thanks to its spacious interior and connectivity options, the 2020 Kia Forte is as fun as it is free, and not just for you but your passengers too. For the on-the-go family, there are cup holders, storage compartments, and generous legroom in the front and rear (42.2 inches and 35.7 inches respectively). For longer journeys on the road, it has still got you covered with four-, six- or eight-speaker stereo systems, steering-wheel-mounted cruise control and audio control, Bluetooth® wireless hands-free technology, and smartphone integration. For carpool commuting and family adventures during the weekend, the 2020 Kia Forte is a terrific companion.
5. Good looks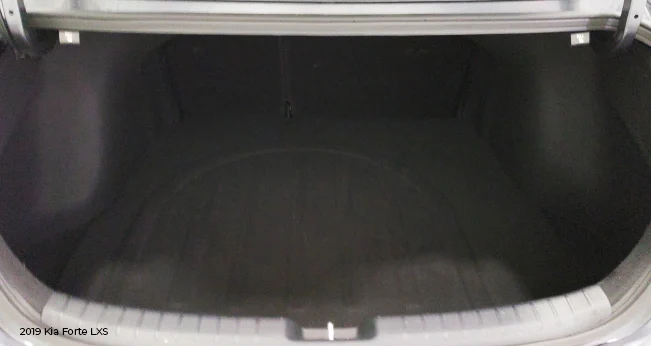 Since its 2019 redesign, the Kia Forte will add plenty of style to your daily commute. Taking its inspiration from the sleek and sporty lines of the Kia Stinger, the long hood and short deck give the 2020 Kia Forte an equally sporty look. The 2020 GT-Line and GT trims take it a step further—the exterior gets a sport grille, side sills, and rear spoilers as standard and is sure to have onlookers staring every time you pull out of your driveway.