1. Driver-assistance features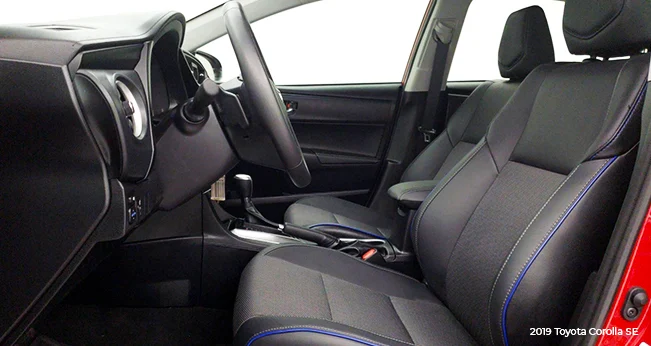 The 2020 Toyota Corolla comes standard with a swathe of driver-assist features that will help get you where you need to go. All models of the 2020 Toyota Corolla sport lane-departure warning with steering assist, a pre-collision system, and road-sign assist. Features like automatic high-beams and adaptive cruise control, both standard in 2020, add a level of convenience to driving the Corolla. Additional driver-assist features, like blind-spot monitoring, are available as options.
2. Lots of cargo space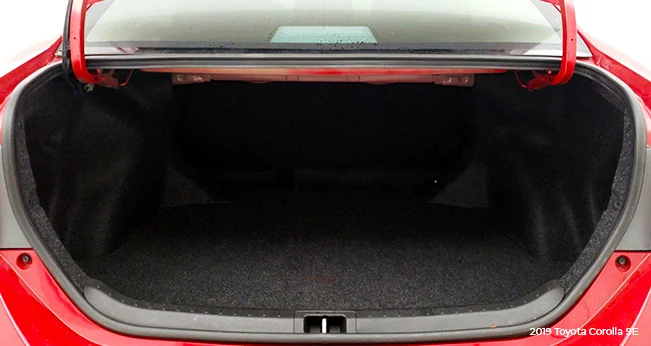 Sedans may not be the most spacious vehicles, but the Corolla offers plenty of cargo space. Whether you're traveling with sports equipment or a stroller, the 13.1 cubic feet of cargo space in the trunk of the sedan is likely enough. If you need a bit more space, you should opt for the hatchback Corolla, which has 17.8 cubic feet of cargo space, enough to easily load up for a weekend away.
3. Sporty performance
For the 2020 year, Toyota introduced more power to the Corolla. The Corolla's SE and XSE trims come with a 169-hp engine, which means you'll have plenty of power in both the hatchback and sedan versions. In addition, sports mode (optional on the sedan and standard on the hatchback) will give you even more of a thrilling ride. If you want a commuter car with a little excitement, the redesigned Corolla delivers.
4. Tech connectivity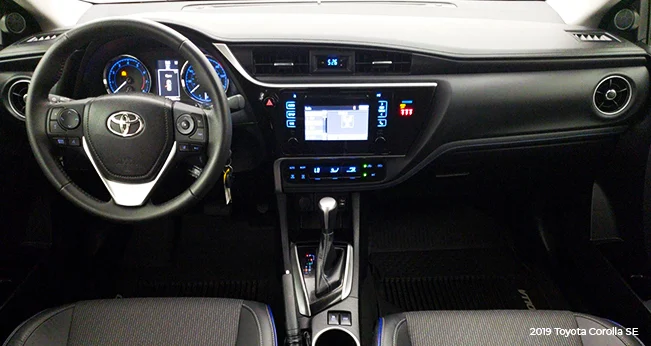 The 2020 Toyota Corolla makes it easy to stay connected while you're on the road. The sedan comes standard with Siri® Eyes Free, Apple CarPlay®, and Bluetooth® connectivity. It also offers an available Wi-Fi hotspot, which may require a subscription to a data plan to use.
 The hatchback version has even more tech options, including standard Android Auto™ and Amazon Alexa
™
.
5. High MPG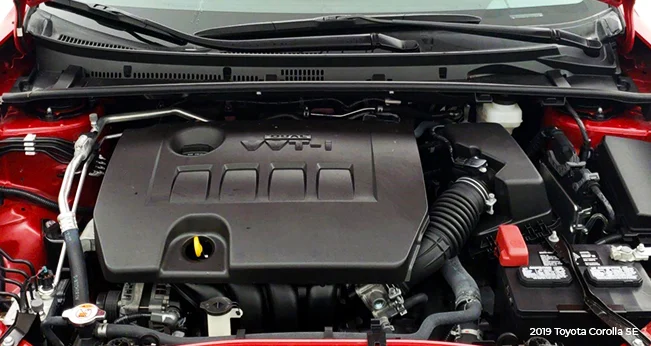 If you're looking for a car that sips gas and saves time at the pump, the Corolla is a good option. The base engine, a 139-hp 1.8L four-cylinder, gets an EPA-estimated 33 mpg combined when paired with an automatic transmission.
The 169-hp 2.0L four-cylinder that comes standard in all hatchbacks and in SE and XSE sedans goes even further, getting an EPA-estimated 34 mpg combined in the sedan and 35 mpg in the hatchback.
Because of these high-mpg ratings, the 2020 Toyota Corolla is a great car for commuters.