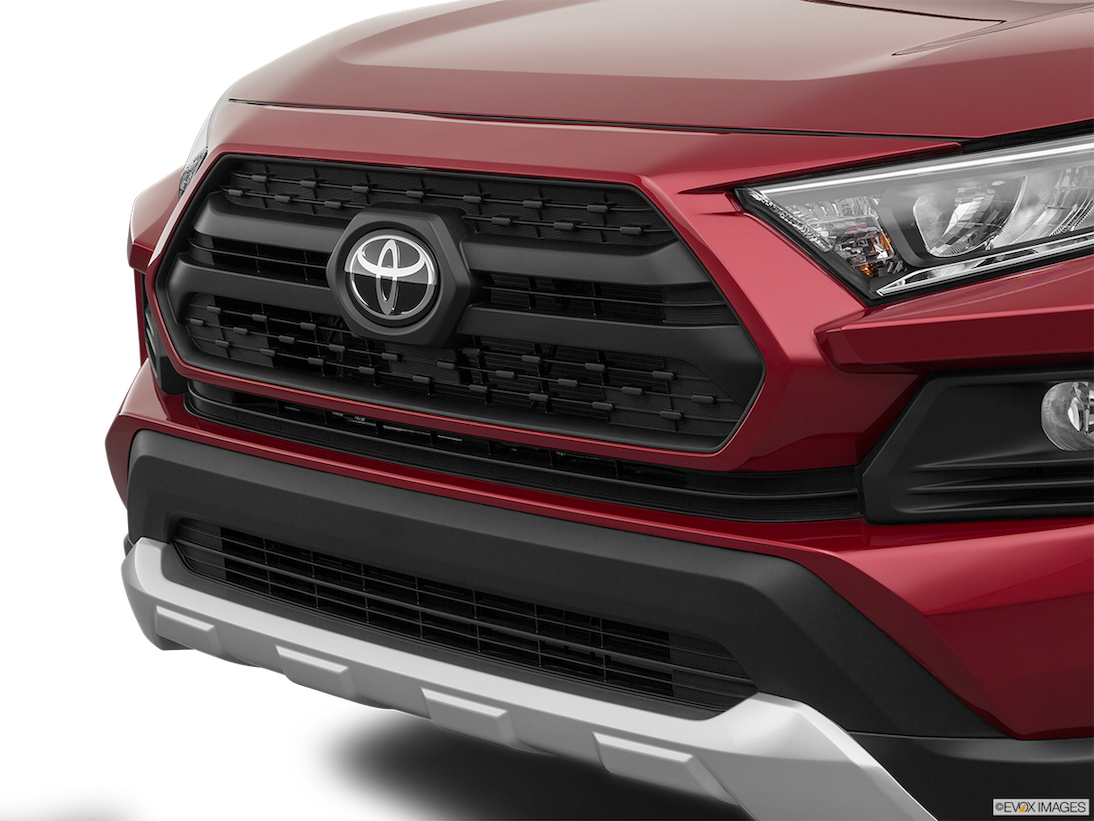 ---
2019 - 2024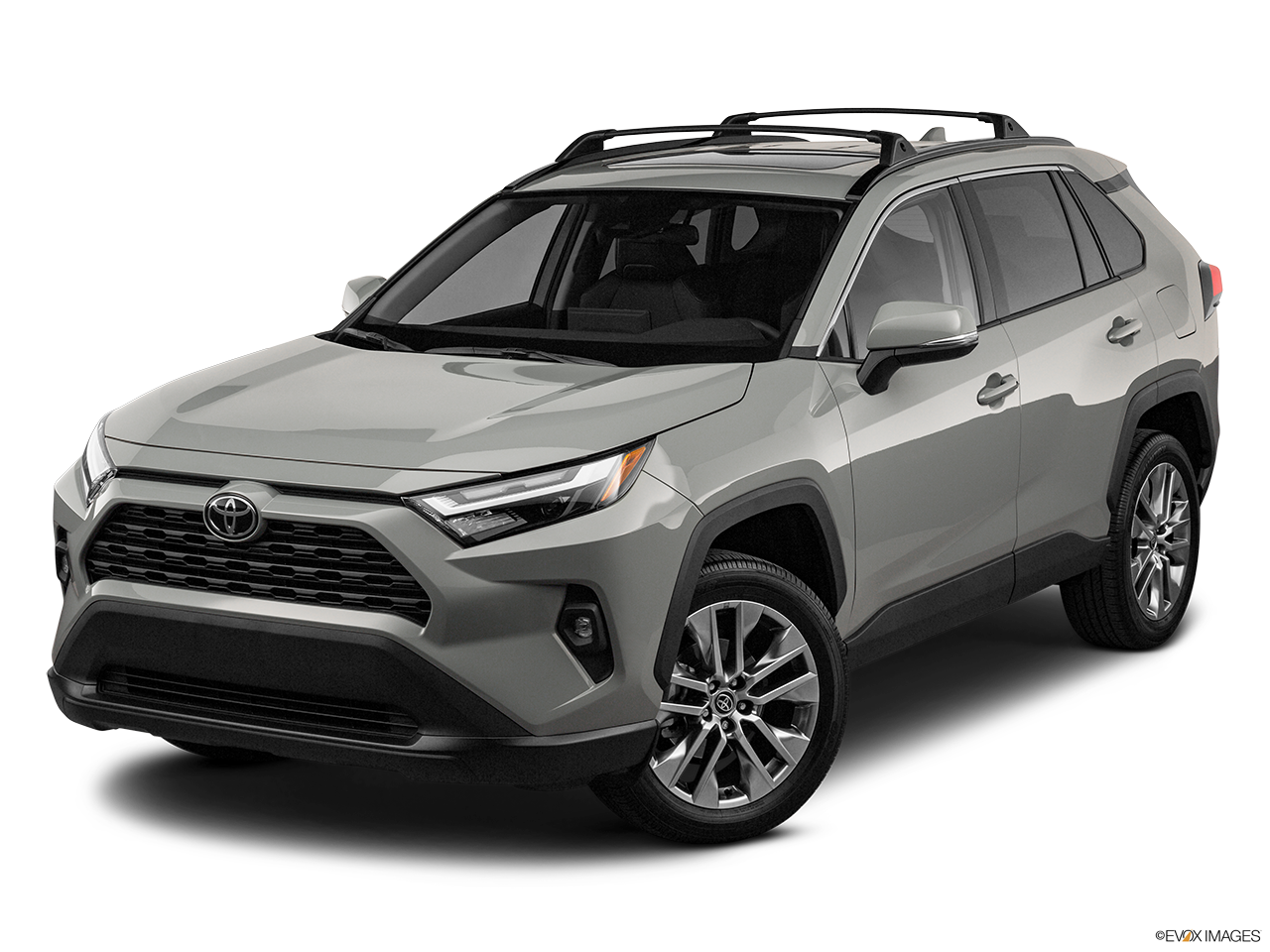 Fifth generation Toyota RAV4
The 2019 Toyota RAV4 introduced the fifth-generation SUV with tougher looks and a much-needed technology update. It launched with five trim levels and a fuel-efficient hybrid and powerful plug-in hybrid models. The base LE offers standard driver aids and smartphone integration, while the XLE adds more conveniences and blind-spot warning. The XLE Premium introduces synthetic leather, a power liftgate, and a sunroof. The range-topping Limited gets a premium stereo, a larger touchscreen, navigation, and more.
Toyota also offered the Adventure trim, with a slightly raised ride height, increased towing capacity, selectable terrain modes and hill descent control, and a rugged appearance package. 
For 2020, Toyota expanded the RAV4 lineup with the TRD Off-Road, which adds off-road suspension and tires to the Adventure, among other upgrades. The standard RAV4 engine provides adequate power, although acceleration lags top competitors. 
Opt for the RAV4 Hybrid and you get more power and better EPA-estimated fuel economy. The RAV4 Hybrid follows the same trim-level structure as the gas-powered version, but it skips the off-road models and instead adds the SE (for 2022) and XSE. These are slightly sportier variants, which add sport suspension and appearance packages to the XLE and XLE Premium, respectively.
The plug-in hybrid RAV4 Prime introduced for 2021 is the most powerful version, boasting 302 horsepower, and it offers up to 42 miles of all-electric range.
$23,998 - $58,998
Model highlights
Standard Apple CarPlay® (Android Auto™ added for 2020)

Standard forward collision warning and automatic emergency braking

Available blind-spot warning and rear cross-traffic warning

Available heated and cooled seats

Optional all-wheel drive

Available hybrid model

Available plug-in hybrid model, the RAV4 Prime

TRD Off-Road trim offers extra off-road capability
View year by year changes
---
2013 - 2018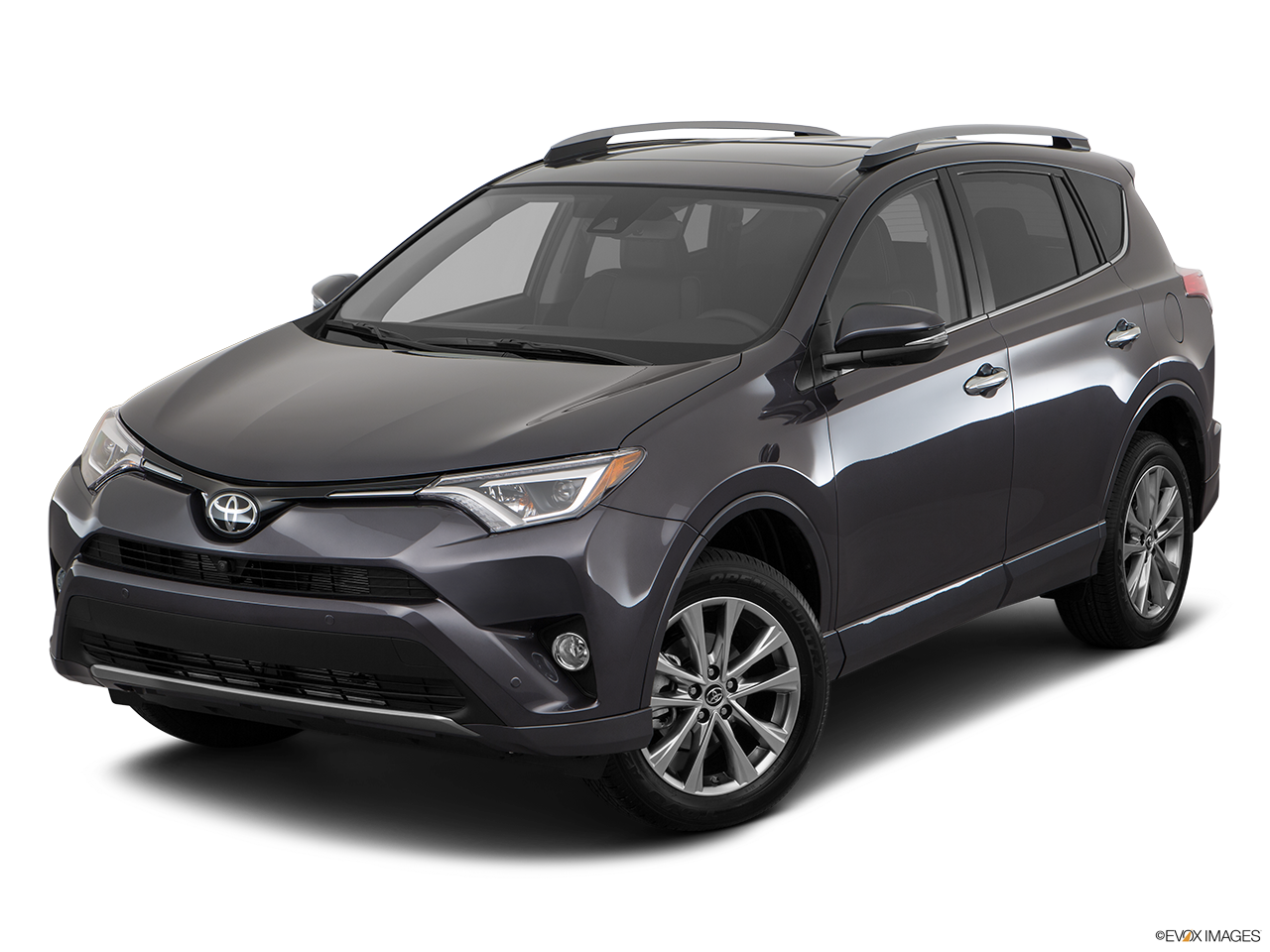 Fourth generation Toyota RAV4
The 2013 redesign refocused the RAV4 on being a utilitarian all-rounder, with lots of room for passengers and cargo. It received driver aids during its life cycle, but other tech features lagged behind competitors. The previous generation's optional V6 was dropped, and the RAV4 came standard with a moderately powered four-cylinder engine. A new six-speed automatic replaced the previous four-speed, making for a dramatic improvement in drivability. 
Toyota launched the RAV4 Hybrid for the 2016 model year, with a hybrid powertrain that improved on the standard model's horsepower and EPA-estimated fuel efficiency.
The Toyota RAV4 gets most things right. Its roomy cabin boasts more cargo room than most rivals, and there's ample space for adults in front or back. On the plus side, the RAV4 makes a strong utilitarian pick, and it was one of the first compact SUVs to make driver aid technology standard. On the downside, the standard four-cylinder engine returns mediocre performance and efficiency, and the RAV4 didn't receive other common tech features—like Android Auto, Apple CarPlay, or in-car Wi-Fi—until the new generation was introduced for 2019. 
By 2018, the RAV4 offered no fewer than six trim levels. The base LE trim offered a decent set of standard technology features, while the XLE added more comfort and convenience features. The Adventure (added for 2018) came with more ground clearance and a higher towing capacity, along with a more rugged look. The SE (added for 2017) brought a sportier suspension and more technology features. The Limited topped the range in terms of features until the Platinum was introduced in 2017 with even more luxury-oriented add-ons.
$14,998 - $36,998
Model highlights
Hybrid model introduced for 2016

Roomy cabin

Large cargo area

Electric RAV4 with 103 miles of range sold for 2013 and 2014 only

Available forward collision warning with automatic emergency braking (added for 2016)

Available blind-spot warning with rear cross-traffic warning (added for 2014)

Standard Bluetooth® connectivity

Standard backup camera
View year by year changes
---
2006 - 2012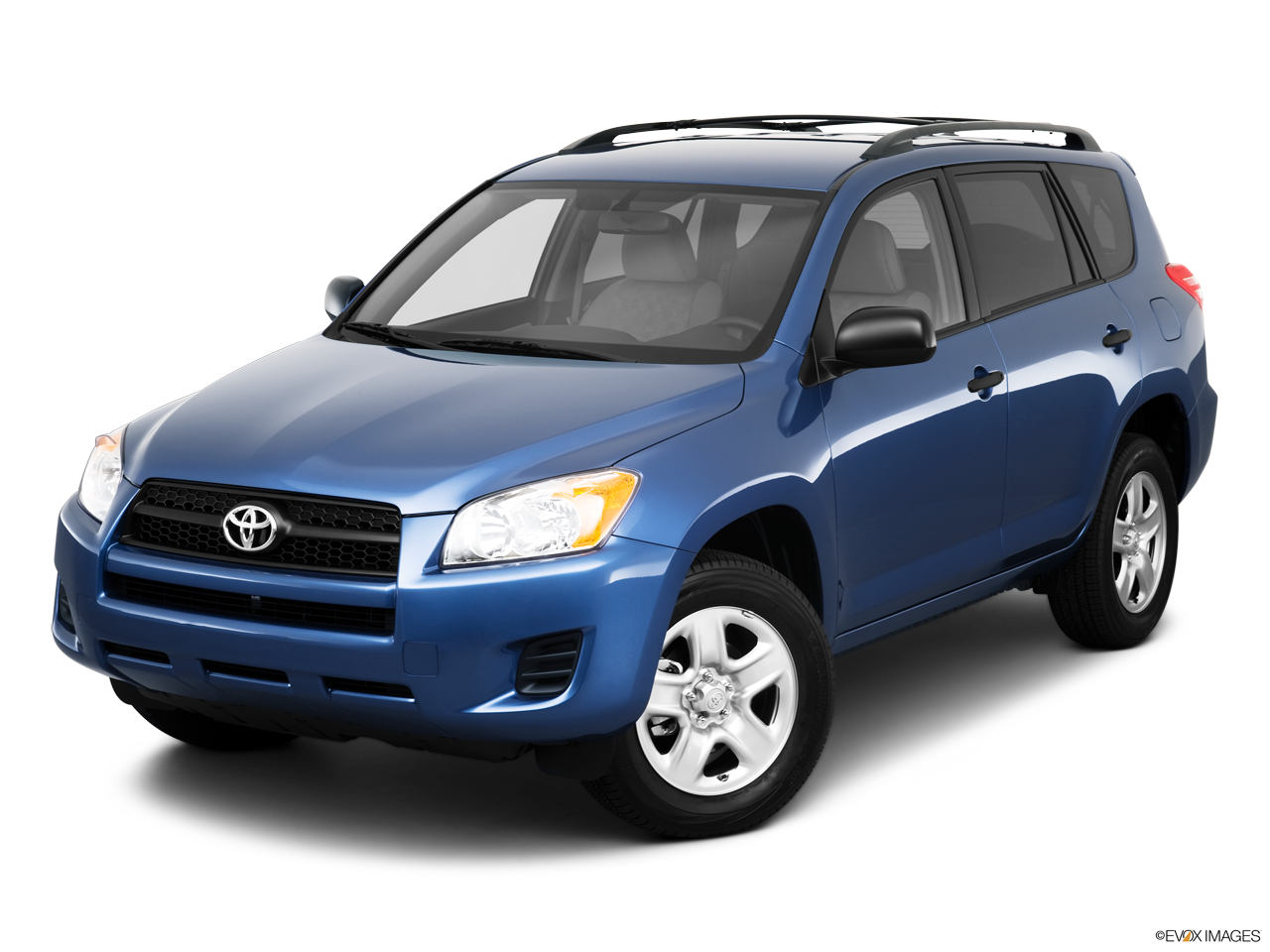 Third generation Toyota RAV4
For 2006, the RAV4 grew more than 14 inches in overall length, adding more cargo and passenger space, and offered a strong optional V6 engine. Two engine choices were offered in the first year of the third generation: a 2.4-liter four-cylinder engine or a much more powerful 3.5-liter V6. Automatic transmissions were standard, with the four-cylinder paired with a four-speed, while the V6 received a five-speed unit.
Three trim levels include base, Sport, and Limited. Base highlights include air conditioning, cruise control, a height-adjustable driver's seat, and full power accessories. The Sport added 18-inch alloy wheels, a sport-tuned suspension, and a roof rack, while the Limited topped it off with 17-inch wheels, dual-zone automatic climate control, a power driver's seat, and an upgraded audio system. A third-row seat, a moonroof, leather upholstery, and a DVD-based rear entertainment system were options on upper level trims.
The 2006-2012 RAV4 has pleasant driving manners and roomy cargo space, but the side-hinged rear gate can make access difficult when street parking, and the RAV4 suffers from noticeable road noise. 
Changes since its debut were minimal but included additional standard airbags in 2007, a slight styling update in 2009 (with an option to remove the external spare tire), and a power increase for the four-cylinder engine (from 166 hp to 179 hp). A newly available touchscreen audio interface and Toyota's Entune™ smartphone apps were introduced for 2012.
$14,599 - $23,998
Model highlights
Available third-row seat

Standard four-cylinder engine with four-speed automatic transmission

Available V6 with five-speed automatic transmission

Standard front-wheel drive, all-wheel drive optional

Available backup camera (added for 2008)

Optional Bluetooth connectivity (added for 2012)
View year by year changes
---
Similar vehicles
Customers who look at a Toyota RAV4 also often look at these similar vehicles:
---
Changes by year
Latest generation from 2019 - 2024
Previous generation from 2013 - 2018
Previous generation from 2006 - 2012
2012 Toyota RAV4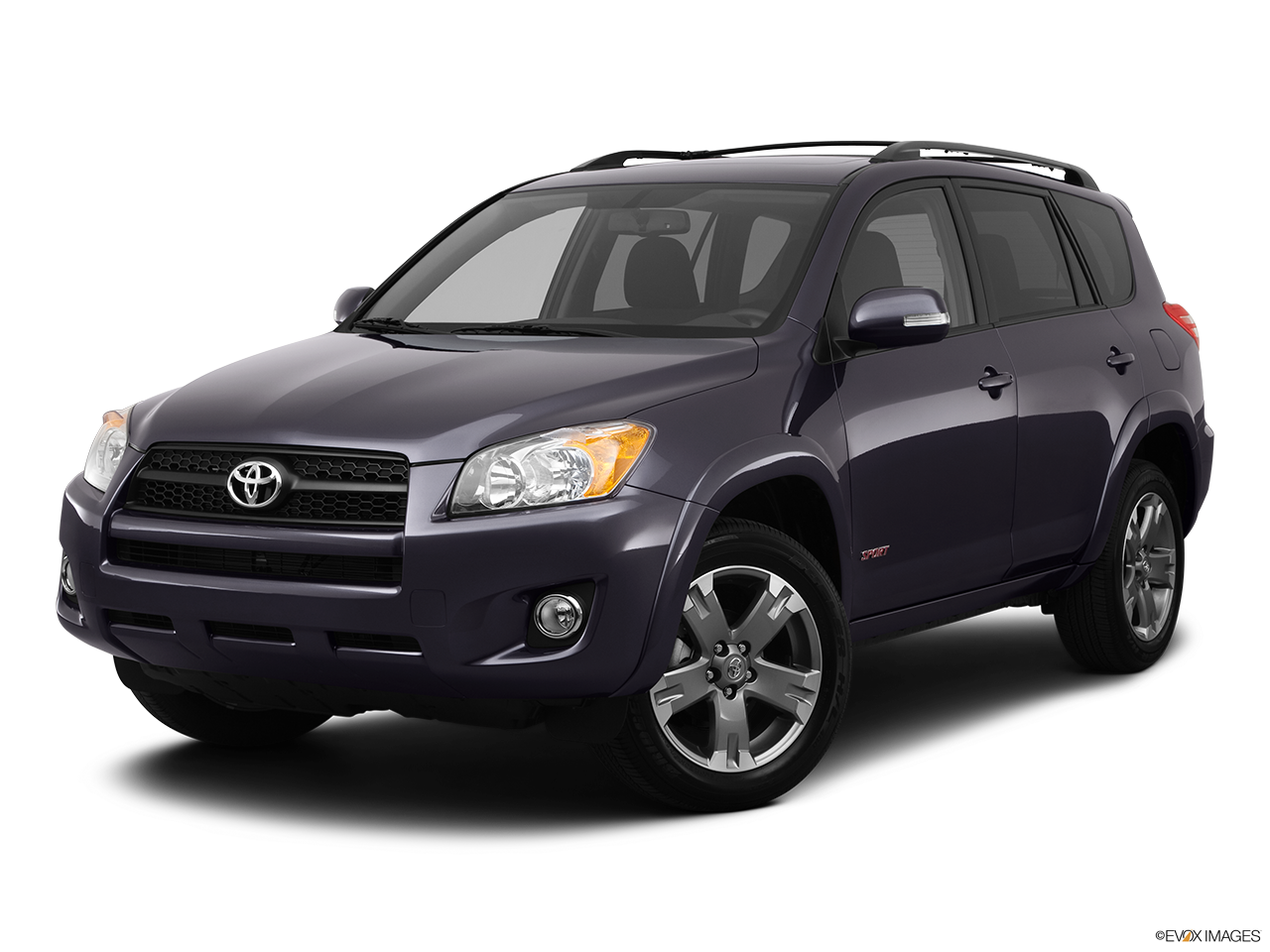 2011 Toyota RAV4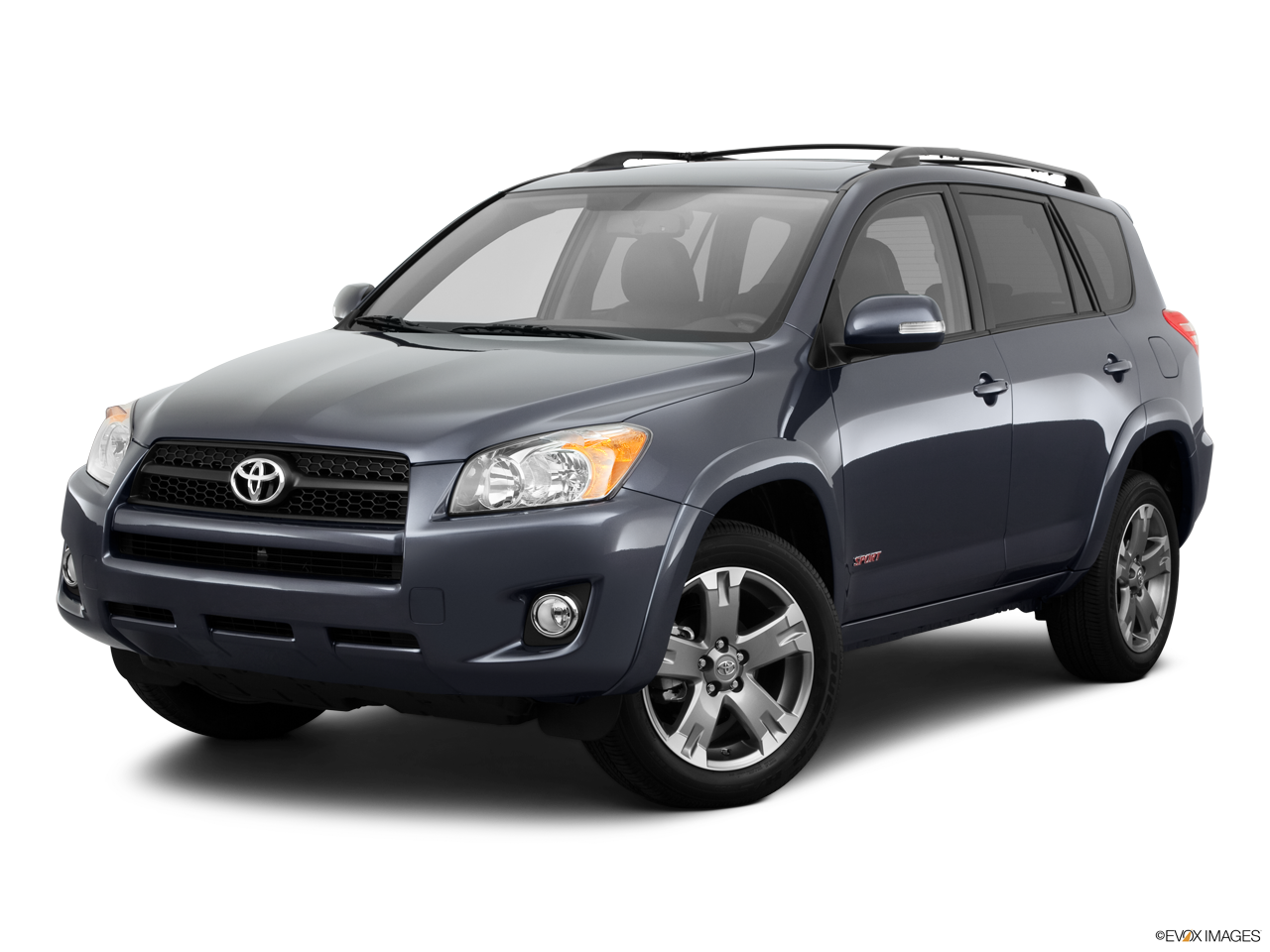 Looking for 2010 models or older?
CarMax only sells 2011 models and newer. But no matter the year, we'll happily buy your car.
Reliability
RepairPal gave the Toyota RAV4 an overall reliability rating of 4.5 out of 5 stars, which RepairPal describes as Excellent. This rating ranks Toyota RAV4 3rd out of 27 among Compact SUVs.
RepairPal reports that the average total annual cost for repairs and maintenance on a Toyota RAV4 is $386, compared to an average of $489 for Compact SUVs and $619 for all the vehicles RepairPal considered in its dataset.
According to RepairPal, Toyota RAV4 owners bring their vehicles into a repair shop for unscheduled repairs an average of 0.7 times per year, compared to an average of 0.9 times for Compact SUVs and 1.4 times for all the vehicles RepairPal considered in its dataset.
RepairPal reported that the probability of a repair being a severe or major issue is 6% for the Toyota RAV4, compared to an average of 10% for Compact SUVs and 12% for all the vehicles RepairPal considered in its dataset.
---
* Price excludes taxes, title, registration, and fees. Applicable transfer fees are due in advance of vehicle delivery and are separate from sales transactions.
Editorial content contained on this page comes from Edmunds.com, Inc., a subsidiary of CarMax Enterprise Service, LLC, and information related to these featured vehicles comes from third-party sources, including manufacturer information. We make every effort to provide accurate information, but please verify before purchasing.
We hope you found this information helpful. This content is intended to inform and is not meant to indicate that a particular vehicle is currently available or recommended for you.
Product and company names may be trademarks or registered trademarks of third-party entities. Use of them does not imply any affiliation with or endorsement by these entities.