The Coolest Colors for Used Cars
---
PUBLISHED WEDNESDAY, JULY 14, 2021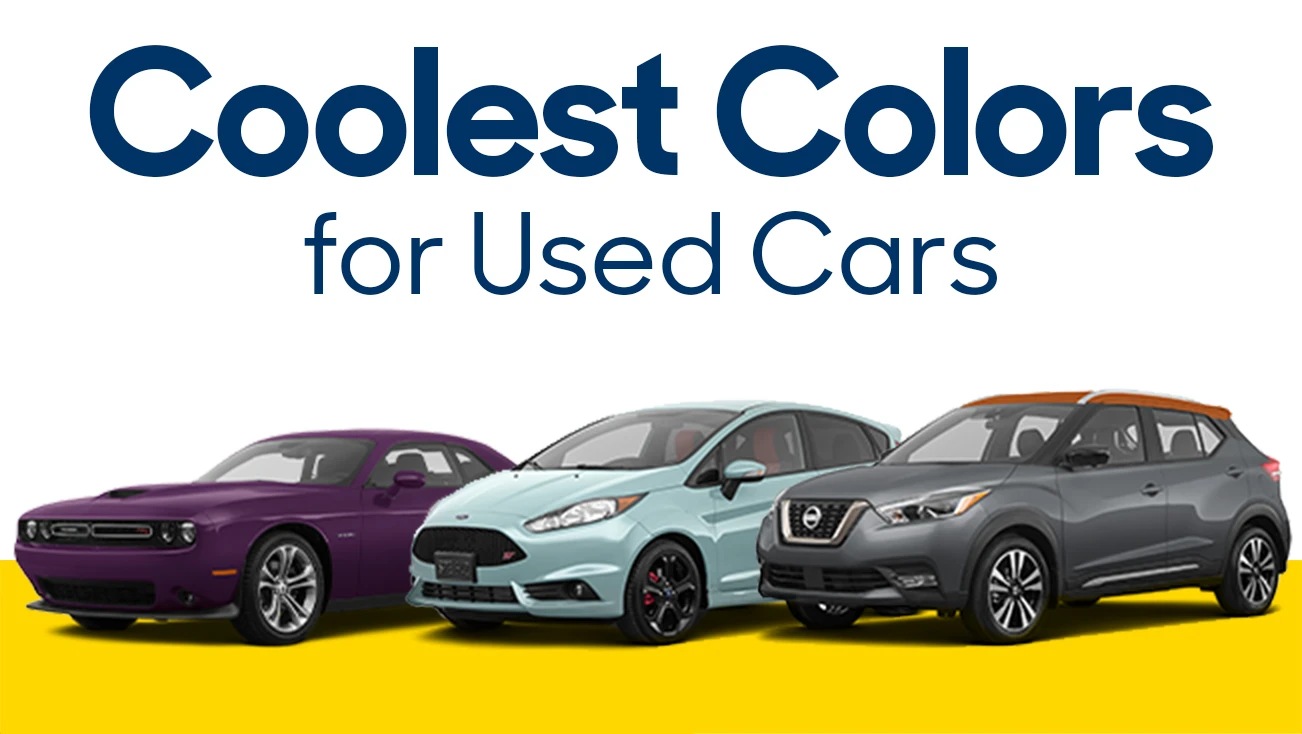 Find the eye-catching hue for you.
With neutral colors like black, white, silver, and gray filling up parking lots, it makes sense to find your vehicle faster by investing in something that stands out. More than ever, manufacturers are offering some interesting colors, allowing you to find something that matches your personality.
Expressing yourself with color often finds its way into your home decor and clothing, so why not your car too? Choosing a colorful car that makes you happy and feels like part of you is an important consideration. On the other hand, don't discount practical colors that are easy to clean—not having to wash your car after every drive is bound to put a smile on your face.
Aftermarket colors such as Vantablack, gold chrome, and matte wraps are showstoppers—perhaps even the ultimate expression of who you are. However, there are some great manufacturer colors on used vehicles that can satisfy your passion for a car with personality, without all the time and cost involved in a repaint or vinyl wrap.
Choosing a car with a standout exterior color means you're not eating into your car-shopping budget for a color modification further down the line. The question now is: What to choose? We're here to help you out with some smart and sassy color choices for your next vehicle.
Orange
Vibrant orange hues are having their moment, and have been for a few years now. When every supercar brand has an orange exterior paint option (including the 2014 Aston Martin Vanquish in Madagascar Orange), you know you're in good company.
The sudden popularity of this pleasantly warm color can be found on vehicles that elicit a little excitement. For crossover practicality with some sporting style, grab a vibrant orange SUV. The 2019 Nissan Rogue in Monarch Orange Metallic is a good pick, or you can look for the 2017 Hyundai Tucson in Sedona Sunset. For your regular commute to work, you can find the fun by getting behind the wheel of a 2018 Kia Soul in Wild Orange or a 2016 Hyundai Veloster in Vitamin C.
For an utterly eye-catching orange with the powertrain performance to match, try the 2018 Ford Mustang in Orange Fury Metallic or the 2020 Jaguar F-Type in Madagascar Orange. Both are available with 5.0L V8 engines—not only will you stand out, but the rumble of a V8 will really turn heads.
Green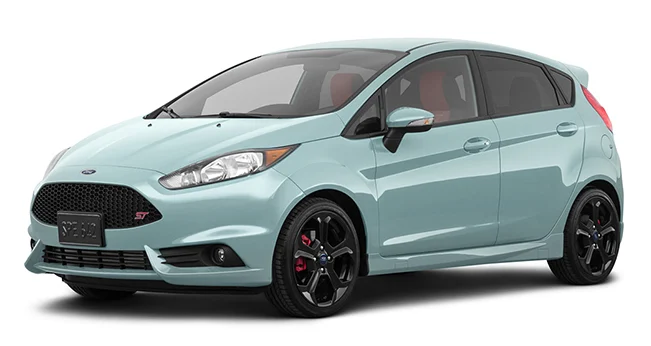 Once a mainstay on the highway, green is currently experiencing a comeback in every hue imaginable. This means there's a green colorway out there that can find a place in your heart and on your driveway. If you like green with a little motorsport heritage, try British Racing Green, available on the 2020 Range Rover or the 2019 Mini Cooper S.
For inspiration from nature, take a look at the 2020 Audi A5 in District Green, or the 2020 Toyota Tacoma TRD Pro in Army Green. Both are earth-toned greens that elicit a calming, natural vibe.
Two of the most attractive greens are unsurprisingly associated with fun vehicles that are ready for adventure. The 2019 Jeep Cherokee is available in Olive Green Pearl, while the 2019 Dodge Challenger and Charger models are available in F8 Green—a rich, deep olive with a luster finish.
If you're shopping with a teen driver in mind, a compact car with a little pizzazz can satisfy their needs. The 2019 Ford Fiesta hatchback SE in Bohai Bay Mint or the 2019 Fiat 500 Lounge Retro Edition in Verde Chiaro could be suitable choices. These are two bright and pretty gelato greens that have a fun and peppy look. Nice touches that add to the appeal of these compacts include Apple CarPlay® and Android Auto™ connectivity on the 2019 Fiesta, and standard leather upholstery on the 2019 Fiat 500 Lounge.
Bronze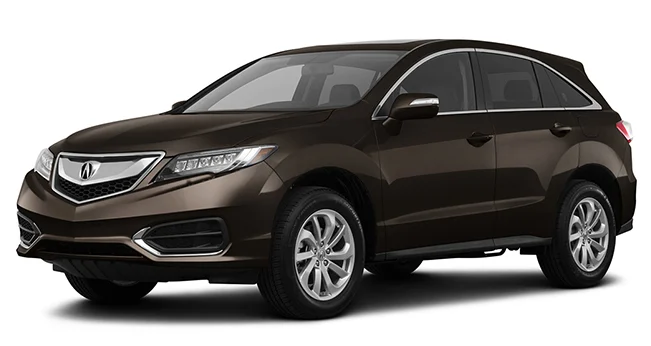 Soothing tones may not be everyone's first choice, but the understated elegance of bronze is gaining traction among luxury brands. This is a go-to color that doesn't look out of place alongside the usual neutral shades. Bronze feels classic without being showy, and pairs well with black accent trims and roofs.
For a midsize SUV with high-end features as standard, try the 2019 Acura RDX in Canyon Bronze Metallic or the 2019 Chevrolet Blazer in Sunlit Bronze Metallic. Both of these 2019 models have cruise control, smartphone connectivity, and keyless ignition and entry.
If you're shopping for a bronzed, rugged off-roader, try the 2019 Ford Ranger pickup in Saber, or the sporty 2018 Range Rover Evoque in Kaikoura Stone. Both of these are ready to take you on your next road trip in style.
The secret people don't tell you about their bronze car? This is one of the best car colors to hide dirt.
Blue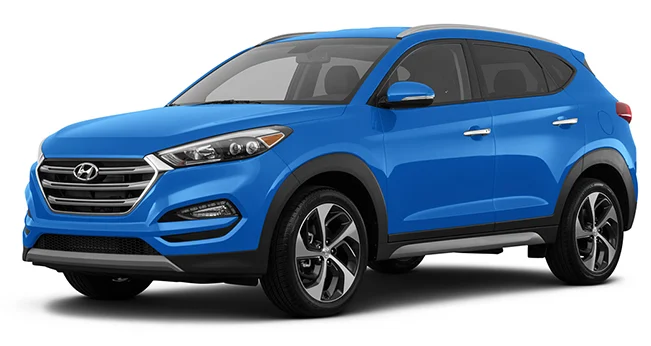 This color evokes the feeling of endless summer days and stunning ocean-highway drives. A baby blue sports car or an electric blue city hopper will always have a feel-good factor.
The 2017 Lincoln Continental Black Label in Rhapsody Blue and the 2017 Honda HR-V in Deep Ocean Pearl are stunning examples of deep blues. Both are ideal if you're shopping for a softer alternative to other dark exterior finishes.
For a vibrant, head-turning car with a blue to match, try the 2018-2021 Mercedes-Benz G-Class. Each model year features one or two dazzling blues, so keep an eye out for the one that suits you. The 2021 G-Wagon in China Blue is of particular note. The color of a cloudless summer sky, it's sure to bring a smile to your face, as well as those you sail past during your daily commute.
Other uplifting blues include the 2017 Hyundai Tucson in Caribbean Blue and the 2019 Nissan Rogue in Caspian Blue Metallic. These are tropical shades that command attention for all the right reasons.
City dwellers have not been forgotten, either—the 2019 Mini Clubman and the 2019 Fiat 500 can provide a seascape of their own (and they're a dream to park, thanks to their subcompact size). Both feature a choice of blue exterior paint options including the 2019 Cooper S in Lapis Luxury Blue.
Two-Tone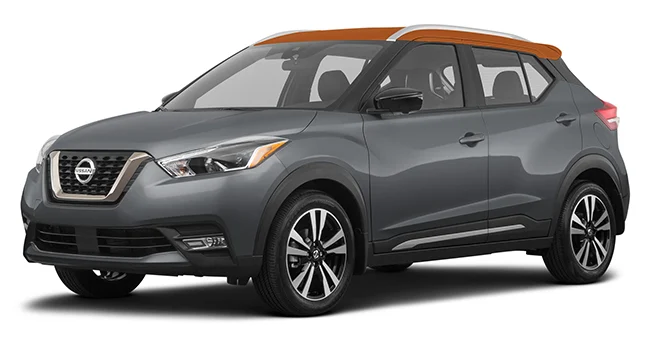 Automakers are forever innovating, and one trend that feels fresh right now (with a nod to the past) is the emergence of two-tone exterior finishing. Distinguishing your vehicle with a unique color for the roof and mirrors, or a paint finish that includes racing stripes, is an exciting way to add personality to your car—and one that makes it easier to spot in the mall parking lot.
A black roof or side trims can trick the eye and make a vehicle appear low and sporty, while a white roof can break up the overall heaviness of a larger car, creating a softer, lighter look.
The 2018 Toyota Camry, 2018 BMW i3, and 2020 Jeep Compass are all good examples of two-tone vehicles with an edgy black roof that immediately increases curb appeal. Try the 2019 Volvo XC40 in Amazon Blue if you're interested in a dazzling white roof (though it can also pair with black).
The 2018-2020 Nissan Kicks is a crossover SUV that features five different two-tone color options, including a Gun Metallic (gray) body with Monarch Orange roof, and a Deep Blue Pearl body with a Fresh Powder (white) roof.
The final word on two-tone styling has to go to the 2019 two-tone Mini Clubman. In addition to black, white, or red hard-top roof choices, the convertible version's soft-top options include a Union Jack flag printed version.
Rare Finds: Purple & Pink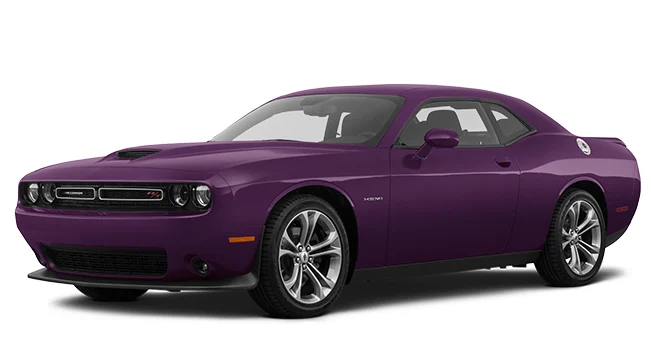 There is a driving pleasure known only by a few—the delight of a truly unique color. Of course, this kind of showmanship is not for everyone. But if you're unsure, these three magnificent cars might change your mind.
For the truly unique, try a muscle car icon. The Dodge Challenger has always brought unique colors to the fore, and for the 2020 Challenger, a new finish joined the lineup: Hellraisin. This grape-like hue has a real depth and glow that can help you stand out at any time of the day or night.
For the green-conscious, how about a luxury EV that's every inch a sports car, and more? Enter the 2020 Porsche Taycan, the debut electric vehicle from a brand that has been making sports cars for decades. Drawing glances and gasps is what Porsche does oh-so-well, and for the 2021 Taycan that means the introduction of its Frozen Berry Metallic finish. This is a gloriously soft lavender pink exterior color that comes with a cool Bramble or Black leather interior.
Completing our trio of not-so-subtle sports cars is the 2020 Aston Martin Vantage in Blush Pearl. Pink is a rare factory color, and no doubt that's why this ultra-luxurious car is debuting in such a hushed and powdery tone. The Aston Martin's Blush Pearl is a muted pink that doesn't shout for attention (but, of course, demands it).
The juxtaposition of aggressive bodywork and soft tones is such a wonderful combination and shows that Dodge, Porsche, and Aston Martin are ahead of the pack when it comes to new colorways that excite customers.
Black and White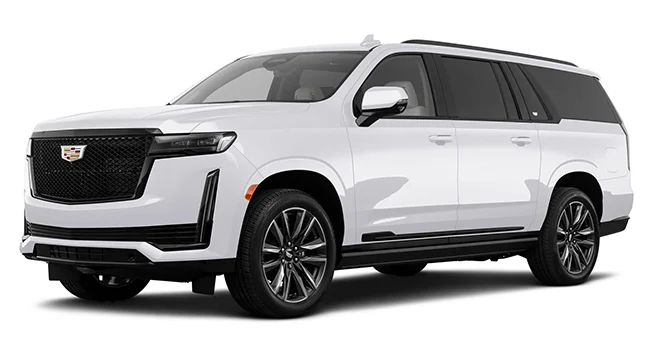 Ending our list where it began, let's look at the timeless appeal of black and white. "Cool" is a subjective word, of course, and these monochromatic models are cool for many reasons. For resale value, these classic colors appeal to most people, allowing your car to be judged on its merits alone.
For a car with curves and sleek sporting lines, black paintwork can show off those design details. Black also lends an air of exclusivity and luxury to a vehicle, creating a sense of presence, no matter the model.
If you love to wash your car every weekend or have kids that earn their allowance by doing so, a white car seems like a natural choice, as it'll always shine the brightest and show off your hard work. If you're living in a sunshine state, a white car may also make sense. Reflecting heat away from you and your passengers will be appreciated, particularly if your vehicle sits in an unshaded lot all day.
No matter what color you choose for your next vehicle, making it personal can be supremely satisfying. From our list, you're sure to find inspiration to discover what vehicle feels just right for you.
Feeling inspired? Take a look at these related articles: