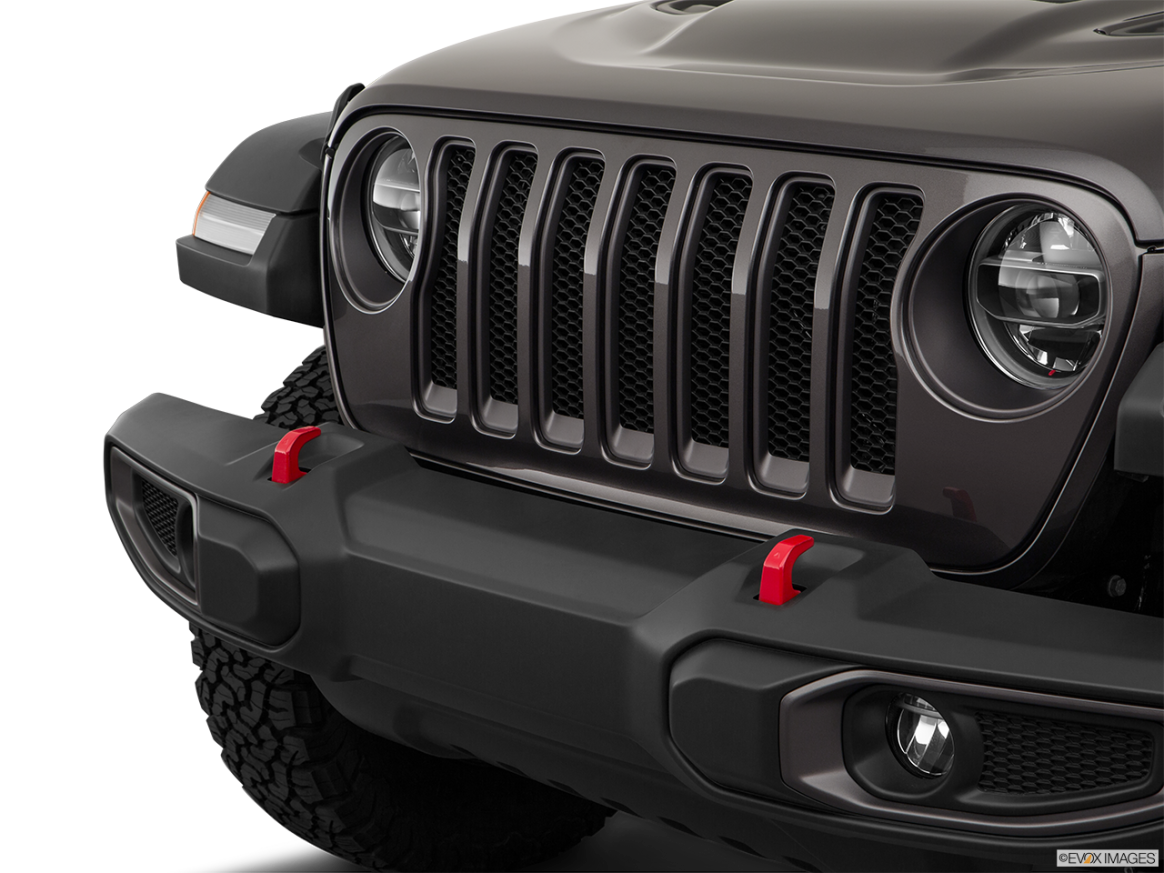 ---
2018 - 2024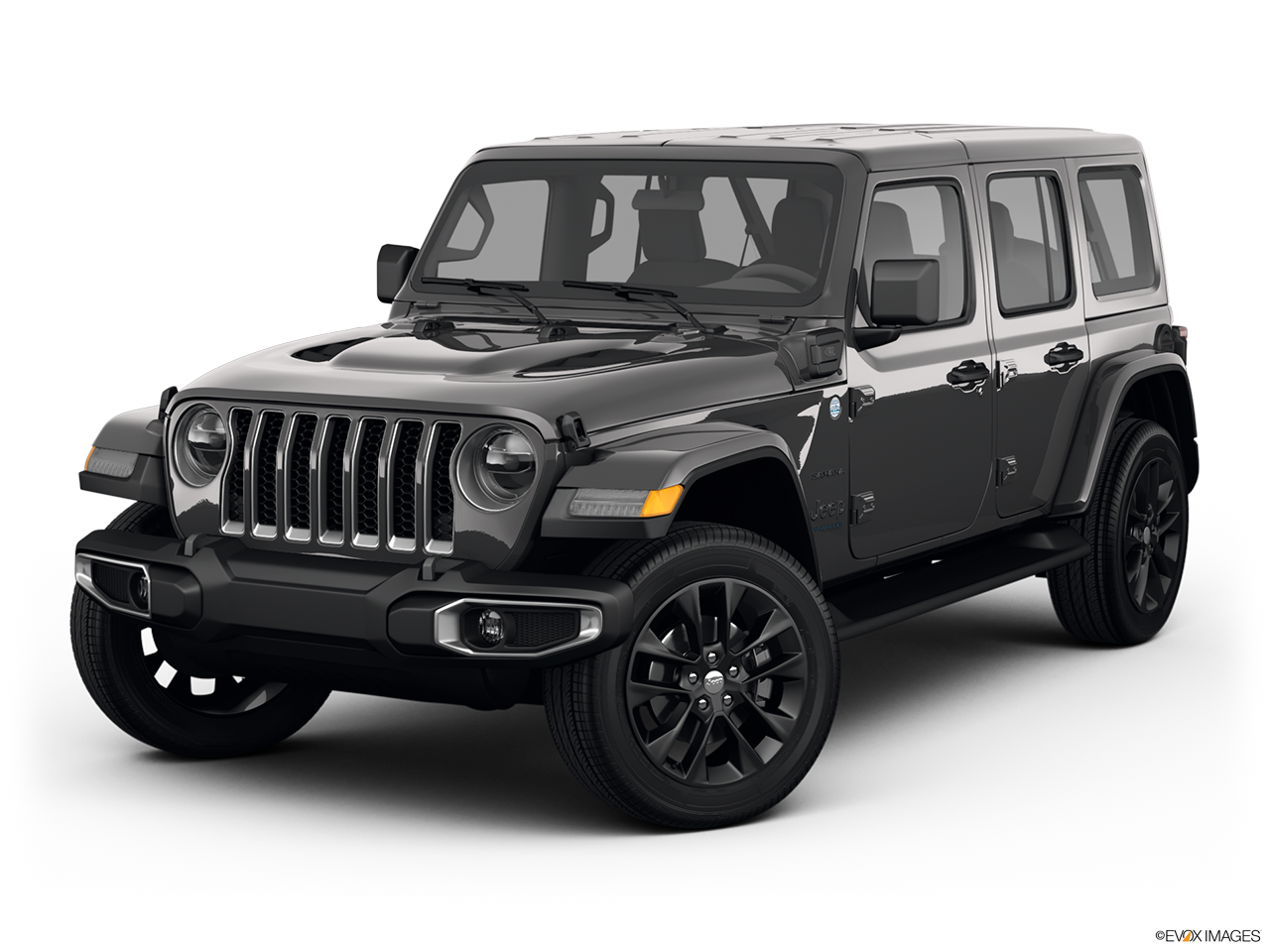 Fourth generation Jeep Wrangler
The current Jeep Wrangler has gotten bigger in more ways than one, with more space, more tech, more options, and a heap of available engines. It remains an off-road-focused vehicle, so while it's the most refined Wrangler to date, it requires some trade-offs compared to conventional SUVs.
The current Jeep Wrangler (known as the JL) debuted for the 2018 model year, offering more passenger space than its predecessor. But the big differences relate to everyday livability, with improvements in comfort, technology, interior materials, and ride quality.
The Wrangler is available as either a two-door or a four-door, the Wrangler Unlimited. Both two- and four-door models come with either a soft-top convertible or a removable hard top.
The standard drivetrain is a gasoline V6 paired with a six-speed manual transmission. An eight-speed automatic is available. A turbocharged four-cylinder is also offered with an eight-speed automatic. 
For 2020, Jeep added an optional turbocharged six-cylinder diesel engine, and in 2021 Jeep introduced a plug-in hybrid powertrain called the 4xe and the Rubicon 392, with a 470-horsepower V8.
With tons of optional equipment, a Wrangler's trim level doesn't necessarily dictate its features. But the Wrangler carried over the same basic trim level structure from the older generation.
The base Sport trim level starts with more features than previous Wranglers but is still pretty sparse, even coming with manual crank windows. Starting for 2022, a seven-inch touchscreen with smartphone connectivity is also standard. The Sport S gets you more convenience features, including keyless entry and power windows. The midlevel Sahara adds more standard technology and comfort features. As always, the off-road-focused Rubicon remains the flagship Wrangler.
$23,998 - $62,998
Model highlights
Comes with removable soft top or hard top

Extremely capable off-road

Removable doors and fold-down windshield for ultimate off-road visibility

Optional forward collision warning (added for 2019)

Available plug-in hybrid 4xe model (added for 2021)

Available gasoline V8 with massive horsepower and torque (added for 2021)

Available turbocharged diesel engine (added for 2020)

Available Android Auto™ and Apple CarPlay® connectivity (standard from 2022)
View year by year changes
---
2007 - 2017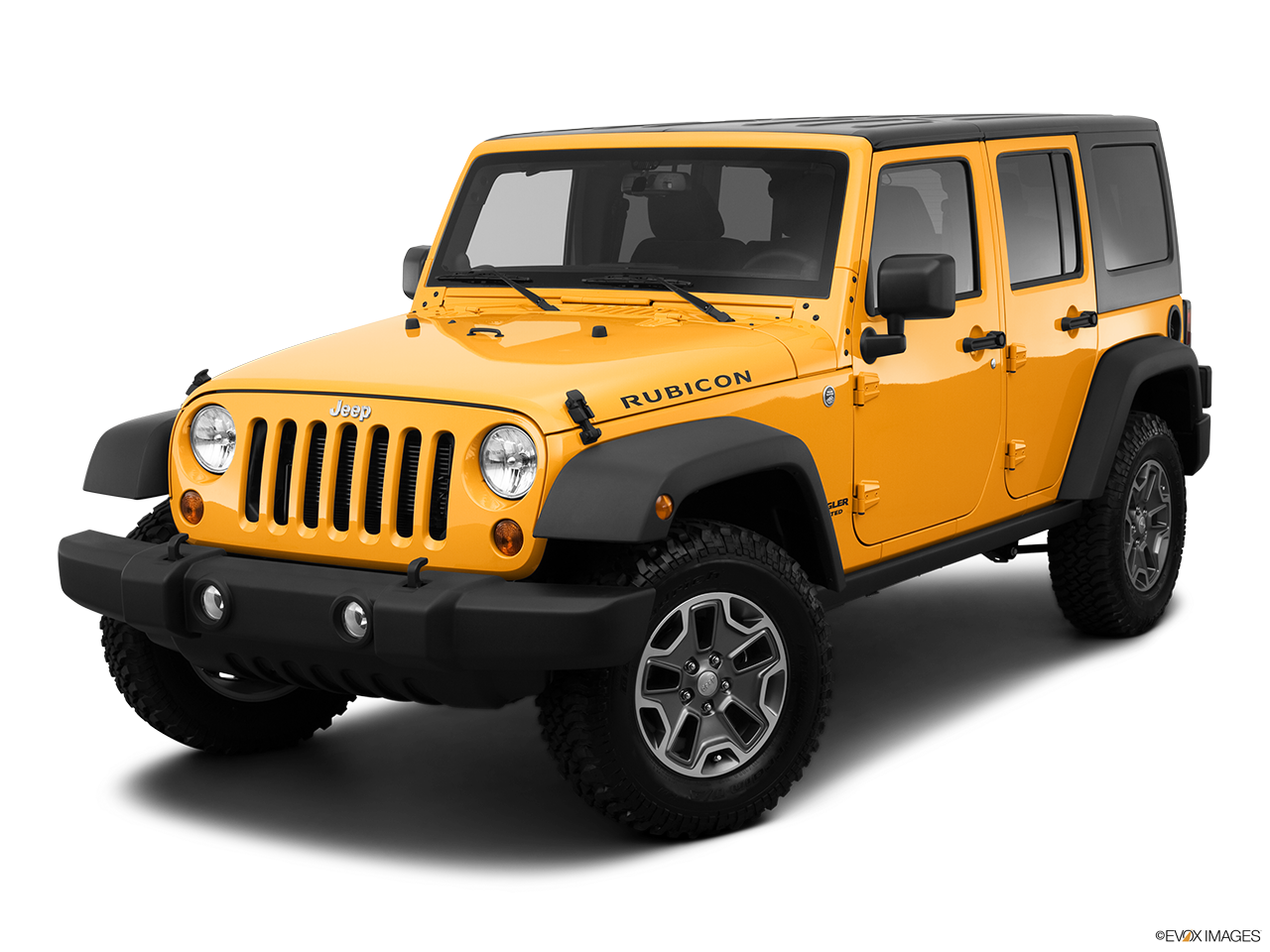 Third generation Jeep Wrangler
The third-generation Jeep Wrangler (also referred to as the Wrangler JK) grew significantly for its 2007 redesign, offering a roomier two-door model and introducing the first four-door model with the Wrangler Unlimited. Key changes included a stiffer structure and more insulation for a quieter ride, although the Wrangler is still noisy compared to other SUVs. There was also the introduction of a four-door long-wheelbase variant known as the Wrangler Unlimited and more power under the hood.
At launch, the Wrangler JK came with a 202-horsepower V6 and available four-speed automatic. In 2012, Jeep upgraded the Wrangler with a new 285-hp V6 and a new five-speed automatic. Jeep also made four-wheel drive standard on all Wranglers for 2012.
Both the standard Wrangler and the larger Unlimited models came in three primary trims: the bare-bones Sport, midlevel Sahara, or off-road-ready Rubicon trim. Numerous packages and stand-alone options allow for extensive customization.
$18,998 - $38,998
Model highlights
First Wrangler to offer four doors with Wrangler Unlimited models

Incredible off-road performance

Removable/convertible roof

Available Bluetooth® connectivity

Available navigation

Available heated seats

Extensive off-road features available
View year by year changes
---
Similar vehicles
Customers who look at a Jeep Wrangler also often look at these similar vehicles:
---
Changes by year
Latest generation from 2018 - 2024
Previous generation from 2007 - 2017
Looking for 2010 models or older?
CarMax only sells 2011 models and newer. But no matter the year, we'll happily buy your car.
Reliability
RepairPal gave the Jeep Wrangler an overall reliability rating of 3.5 out of 5 stars, which RepairPal describes as Above Average. This rating ranks Jeep Wrangler 27th out of 27 among Compact SUVs.
RepairPal reports that the average total annual cost for repairs and maintenance on a Jeep Wrangler is $612, compared to an average of $489 for Compact SUVs and $619 for all the vehicles RepairPal considered in its dataset.
According to RepairPal, Jeep Wrangler owners bring their vehicles into a repair shop for unscheduled repairs an average of 1.3 times per year, compared to an average of 0.9 times for Compact SUVs and 1.4 times for all the vehicles RepairPal considered in its dataset.
RepairPal reported that the probability of a repair being a severe or major issue is 16% for the Jeep Wrangler, compared to an average of 10% for Compact SUVs and 12% for all the vehicles RepairPal considered in its dataset.
---
* Price excludes taxes, title, registration, and fees. Applicable transfer fees are due in advance of vehicle delivery and are separate from sales transactions.
Editorial content contained on this page comes from Edmunds.com, Inc., a subsidiary of CarMax Enterprise Service, LLC, and information related to these featured vehicles comes from third-party sources, including manufacturer information. We make every effort to provide accurate information, but please verify before purchasing.
We hope you found this information helpful. This content is intended to inform and is not meant to indicate that a particular vehicle is currently available or recommended for you.
Product and company names may be trademarks or registered trademarks of third-party entities. Use of them does not imply any affiliation with or endorsement by these entities.