1. Off-roading ability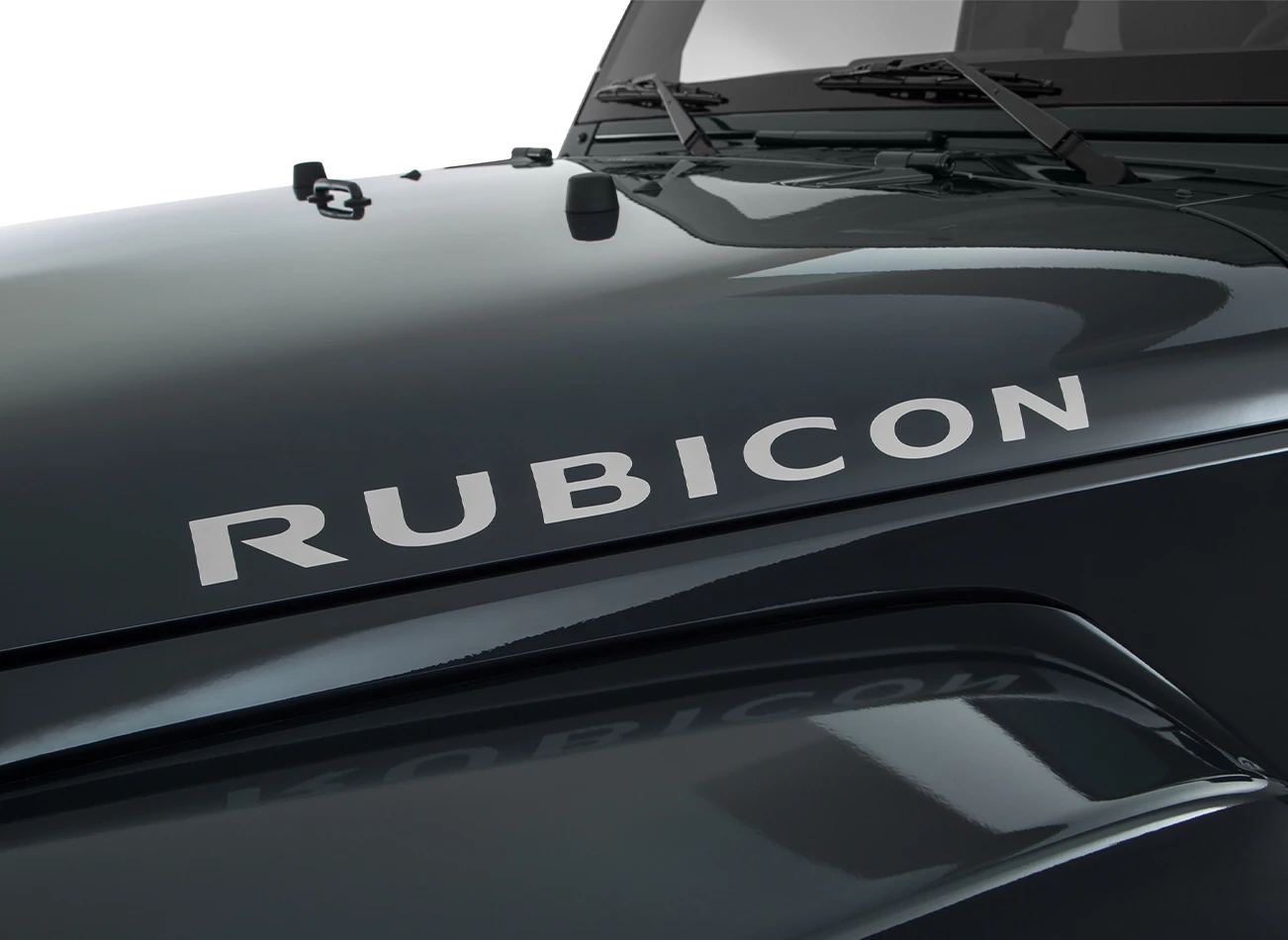 Few SUVs can hold a candle to the Wrangler's ability to traverse challenging terrain, including mountains and forests. Even the base 2017 model is fully equipped to handle the roughest parts of the great outdoors, with part-time four-wheel drive and skid plates as standard. If you're really adventurous, the Rubicon trim adds even more off-roading features, including rock rails, an advanced 4WD system with locking front and rear differentials, and performance suspension.
2. Powerful engine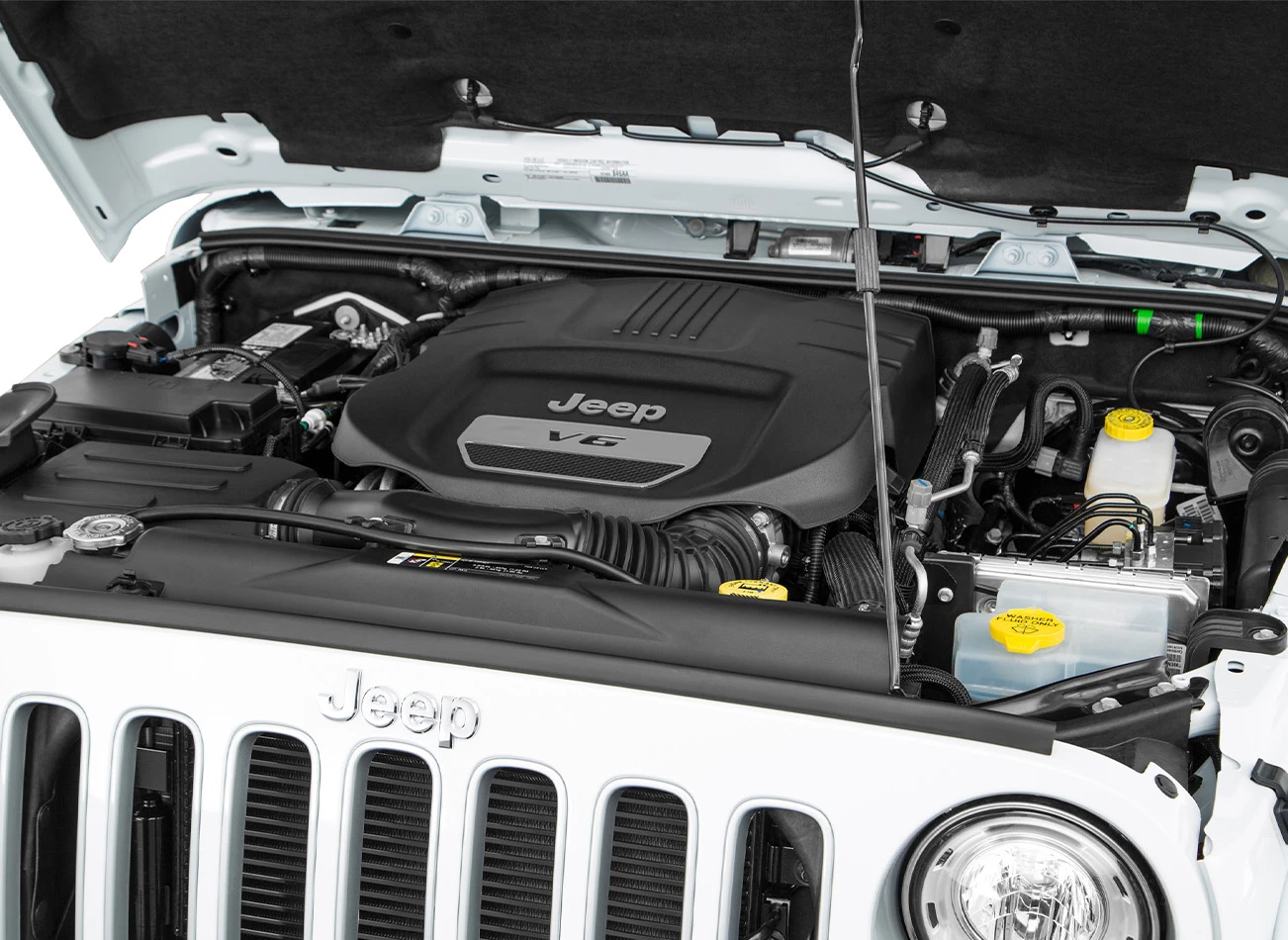 Exceptional 4x4 capabilities require plenty of grunt under the hood. The 2017 Jeep Wrangler has a 3.6L four-cylinder V6 engine as standard, which provides 285 hp and 260 lb-ft of torque. This power is plenty for crawling over rocks or cruising down the highway. There are also two transmission options: a six-speed manual is standard, and a five-speed automatic transmission is available across the trims.
3. Impressive ground clearance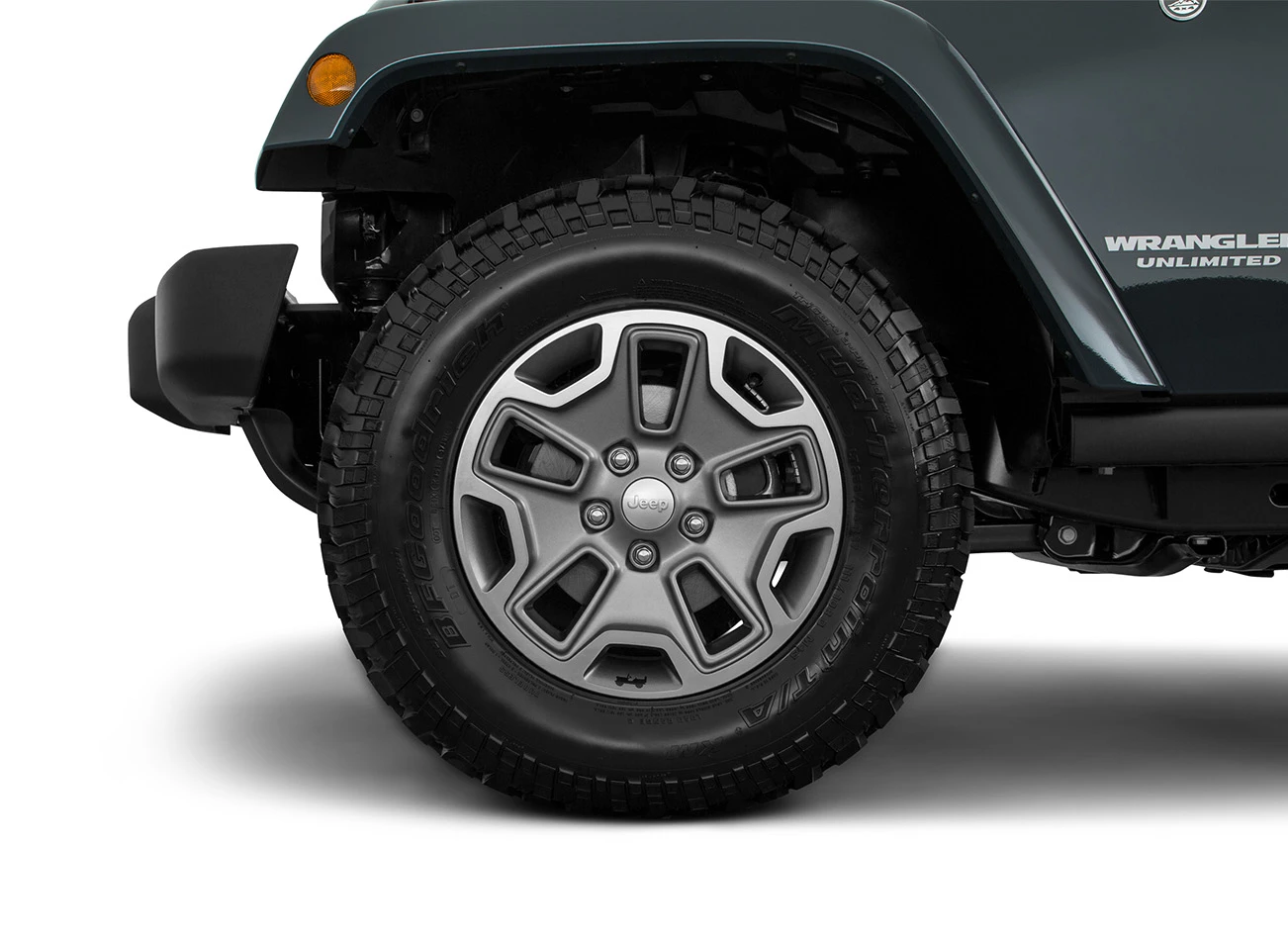 One of the many elements that gives the 2017 Jeep Wrangler an advantage over other 4WD vehicles is its ground clearance. There's a solid 8.2 inches beneath this SUV, giving it the literal height advantage over jagged rocks and rough terrain. If you're looking to master the outdoors, the impressive height afforded by the 2017 Jeep Wrangler is a necessity.
4. Flexible style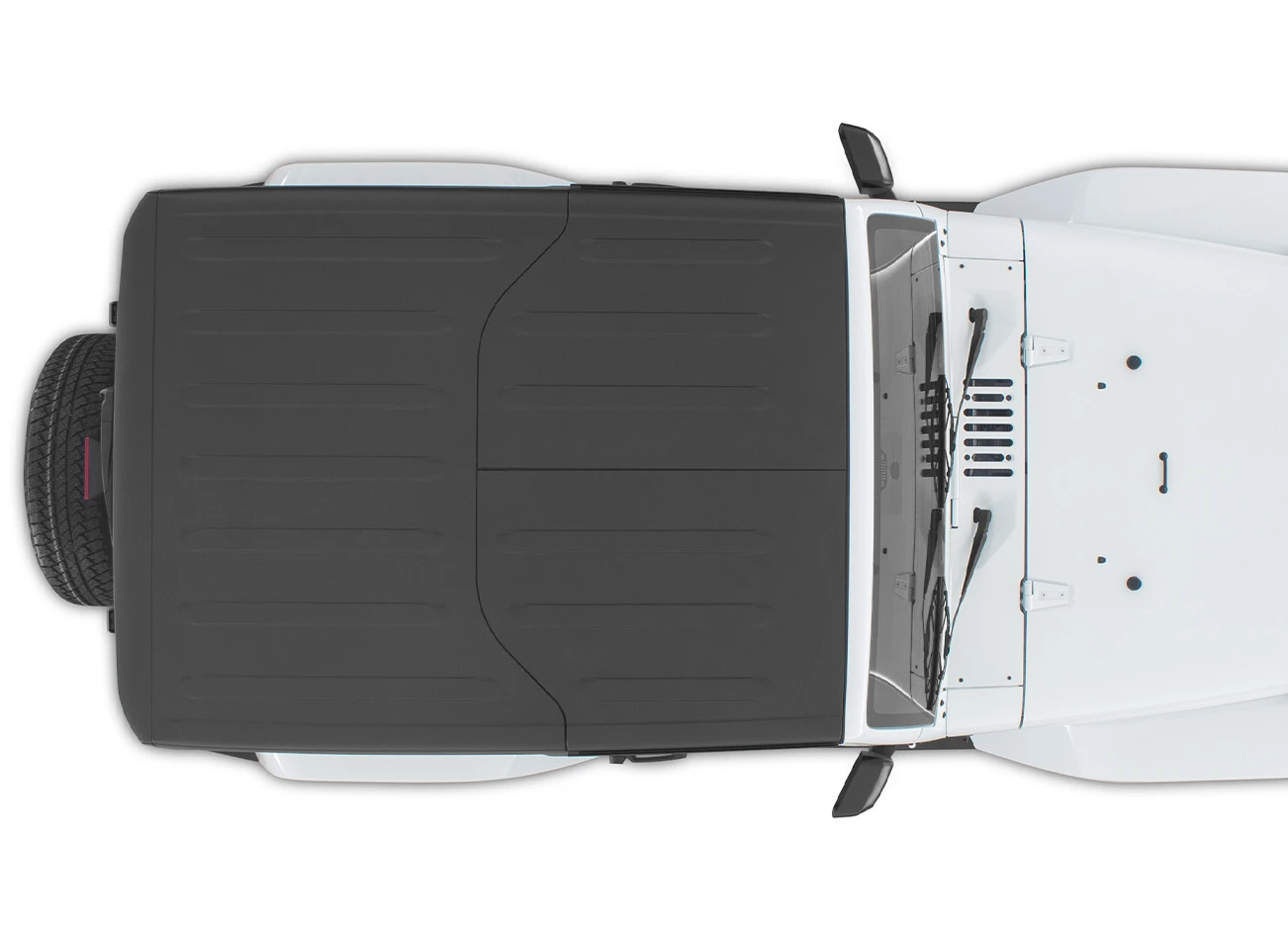 The 2017 Jeep Wrangler is something of a shapeshifter when it comes to personalizing your drive. The vehicle comes with a soft-top as standard, which is easy to fold back when you want to feel the sun beaming down. Sahara and Rubicon trims are available with a modular hard-top roof that comes apart in three pieces. And the fun doesn't end there—you can also remove not only the doors of the 2017 Jeep Wrangler, but the windshield, too. Combine all three, and you have the ultimate outdoor experience.
5. Storage for all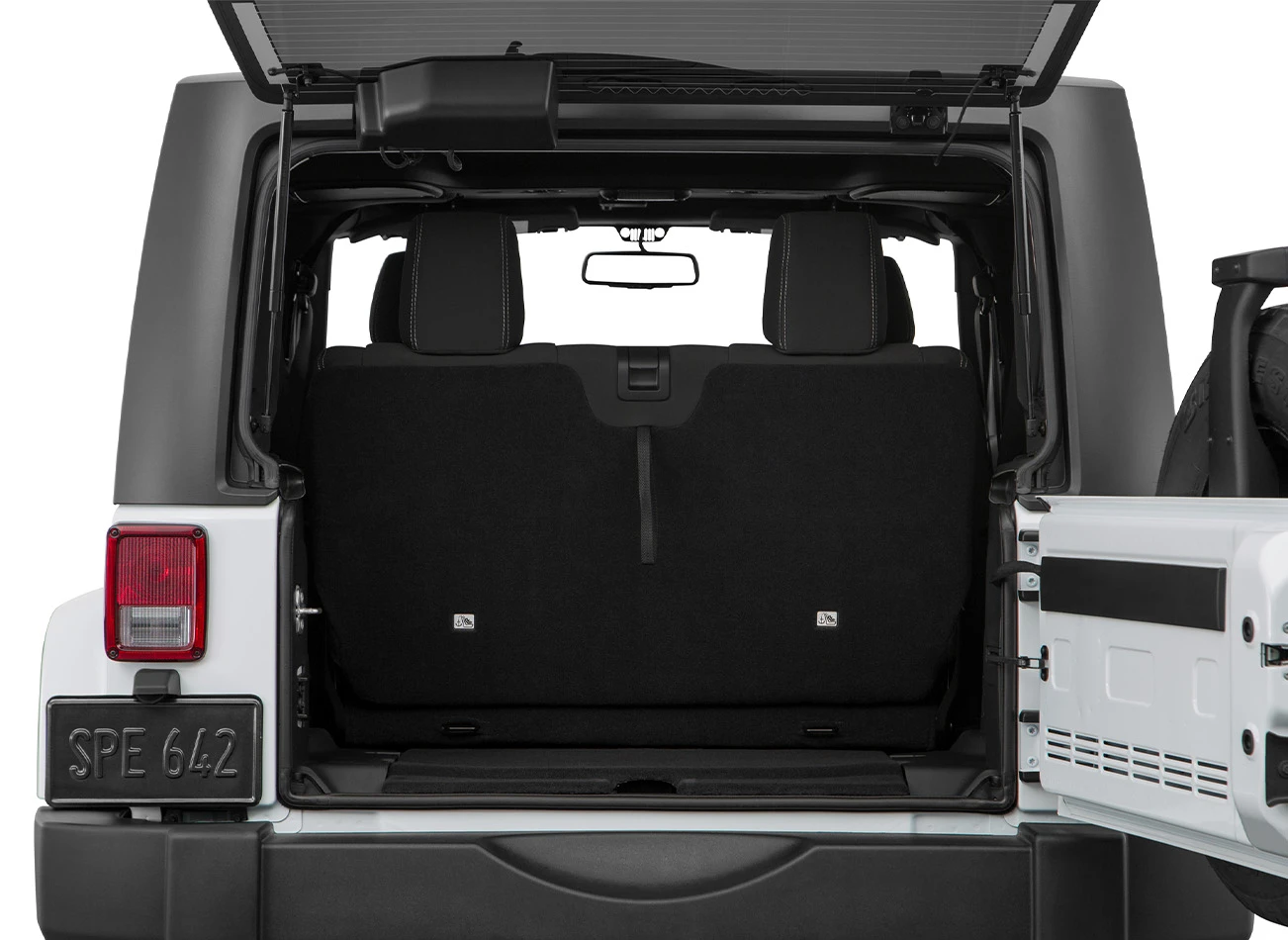 Being a deeply practical vehicle, it's no surprise that the 2017 Jeep Wrangler has plenty of storage space. While the cargo capacity isn't huge—12.8 cu ft behind the rear seats and 61.2 cu ft with the rear seats folded—there's a plethora of storage bins and hidey-holes to keep all manner of things within easy reach. Wrangler Unlimited sub-trims increase the cargo space to 31.5 cu ft behind the rear seats, and 70.6 cu ft with the rear seats folded.