Car Financing: How to Budget for Your Next Vehicle
---
PUBLISHED WEDNESDAY, MARCH 8, 2017
Tips and tools including our handy car payment calculator to help you plan for a vehicle purchase.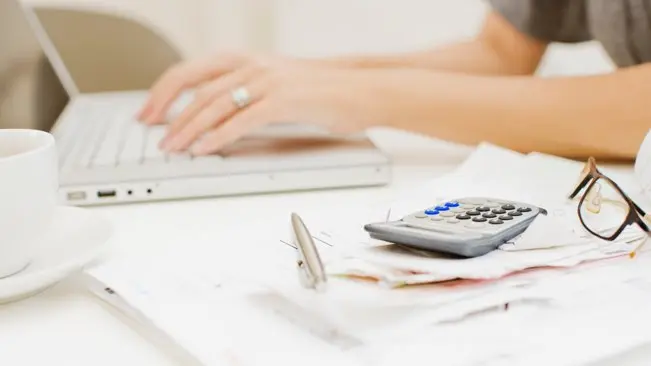 Part of a recurring series on financing your next car or truck purchase.
Buying a car or truck is a big deal, financially. Like they say, it's probably one of the biggest purchases you'll make, after buying a home. And with sticker prices on today's vehicles that can often exceed $20,000, it's not a decision one can (or should) make lightly. To be sure, the cost of parking a new or used car in your driveway calls for some solid, ahead-of-time planning and budgeting.
So how should you budget for a car purchase?
These days, many people finance their car purchases. Some actually do buy a vehicle outright with cash, but by and large, customers opt to pay for their car or truck over time. This is called financing, and it's a common way of paying for vehicles.
Many CarMax customers make a down payment on a car at the time of purchase; they will then borrow the rest, often including the cost of taxes, fees, and optional add-on products, and pay this amount back over time.
The time you take now to plan for your next car or truck purchase is time well spent — it's the smart thing to do! Whether you're buying a car on a budget or not, here are some tips to help you plan.
Budgeting for a Used Car or Truck
Arming yourself with knowledge about the process will help ensure you won't feel intimidated when it's time to make your purchase. And when you know how much you have to spend, you've got sturdy guardrails to help you stay on track.
Use the CarMax car payment calculator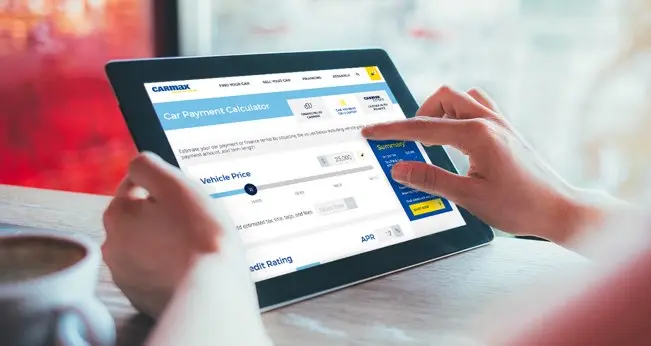 One of the best tools we offer customers on the hunt for a vehicle is an interactive calculator that helps you budget for a car purchase. Using it is easy. Plug in the price of a vehicle you're eyeing. Click a box to include estimated title cost, taxes, and fees for the state where you live. Plug in your estimate for an annual percentage rate on the amount you'll finance. Finally, play with the slider tabs to pick the monthly payment you want, the size of the down payment you plan to make, and the period of time you'd like to repay the amount you finance. These numbers can help give you a ballpark estimation of how much you'll need for your purchase and what your monthly payment could look like. Use it as much as you like – it's free!
Figure out how much you may spend
We're not financial advisors. But at CarMax, we share common tips with our customers, both to help them with budgeting and so they can make their purchase with less stress and more confidence. The more closely a customer sticks with these tips, the better chance they may have of getting competitive financing.
Set aside a reasonable portion of your pay. Many financial institutions suggest 15 percent of your gross monthly income as the amount you might spend for a car payment each month. You can use this guidance when you're creating your budget and starting to shop.

Your down payment will affect your monthly payment. Want a smaller, more manageable monthly payment? The larger your down payment, the smaller your monthly payment will be. And, a larger down payment reduces the amount you'll need to borrow.

Your credit is important. The stronger your credit profile, the better your chances of getting approved for more favorable credit terms.

Budget for the cost of ownership. A reality of car ownership is that vehicles need regular attention beyond weekly fill-ups at the gas station. Fluids will need replacing. Tires will require rotation. Brake pads must be replaced. And typically, the more expensive the car you choose, the more you could pay in maintenance costs. Check out some online tools, like this one from RepairPal®, that can help you compare maintenance costs of many different makes and models, including average annual repair costs. Also, don't forget to budget for gas, insurance, taxes, and, potentially, an extended service plan.
Include your car's value in your budget planning
We'll address this further in a future installment on down payments. For now, though, if you plan to trade in the car or truck you're driving today, CarMax can appraise it to give you an offer; the equity in your current vehicle can be included in your budgeting for a down payment. If you own your vehicle (if it's paid off and you have the car's title in hand) you may be able to use your appraisal value as part of your down payment. If you're still making payments, you may owe more or less than the appraisal value of your car. If you owe less, you can apply that amount toward your down payment. If you owe more, you may need to consider that amount when you're budgeting for a new or used car. An appraisal can help you understand the role of your current car's value in your budget.
It's your call, but consider your needs
Ask yourself: what makes the most sense for your needs — not just for now, but also for several years from now. Are you planning to start a family? If yes, a new, used two-seater convertible may not be the right purchase and your budgeting might be better directed toward a family car.
Budgeting is an important part of shopping for, and buying, your next car. Learn more about our financing process or take a few minutes to get pre-qualified as part of your budgeting process.