Why Your Down Payment Matters
---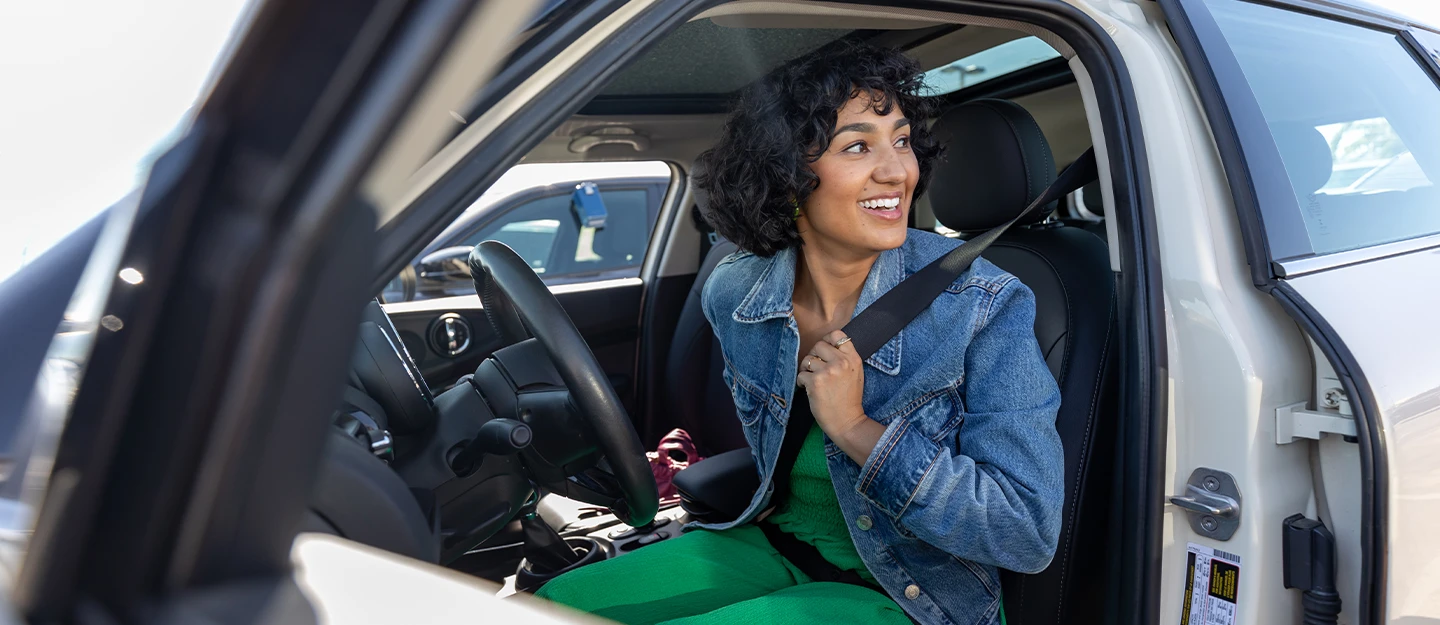 Big or small—it makes a difference.
If you are in the market for a new or used car or truck, you might be wondering about financing it. Essentially, there are four main factors that may determine whether someone will be approved for auto financing: your personal credit score and history, application information, the vehicle you're considering buying (its age, mileage, and price), and your down payment amount.
In this article, we dive into what you need to know about down payments, including how they can impact your car financing and how much to put down.
What is a down payment on a car?
Put simply, a down payment is the amount of cash or trade equity you pay upfront when you finance a vehicle. It helps reduce the amount you borrow when you make the purchase. A higher down payment amount will lower your monthly payment and could help you receive a better rate.
How much should I put down?
While this question depends on a lot of factors (e.g., the value of the car you want to buy, your credit profile, your monthly budget, etc.), the short answer is that the more you can comfortably put down, the better. Even making a small down payment—$100 for example—is always better than making no down payment at all.
If you're not sure how much to put down on a new car, you can try our online car payment calculator. It lets you plug in a down payment amount and other variables such as vehicle price and loan period, so you can estimate a vehicle finance budget that makes the most sense for you. You can also get pre-qualified with CarMax to receive personalized financing results without affecting your credit score.
Will having a larger down payment help if I have challenged credit?
It is always better to try to improve your credit score and profile before applying for vehicle financing. If you have a challenged credit profile, a larger down payment on a car could help you get approved for financing and receive better terms.
"A down payment is encouraged because it provides some protection to a lender and can make them more likely to approve a customer or offer a better rate," says Erica Cain, AVP of Risk & Analytics at CarMax Auto Finance.
At CarMax, a down payment is not a requirement for most customers that buy a car, but it is highly recommended.
Can I use my trade-in as a down payment on a car?
One option for a down payment is trading in your car and using any equity you have in your current car toward your down payment.
If you still have unpaid financing on your car, you could have either positive or negative equity. Positive equity means that you owe less on the car than its appraisal value. You can use the difference toward your down payment.
Negative equity (or being "upside down") means that you owe more on the car than its appraisal value. You can still get financing with negative equity, but you may have to add the negative equity to the amount you finance to purchase your car, which will mean a higher monthly payment and possibly a higher rate.
Want to learn more about financing your next used car or truck or how to budget for your next vehicle? Check out these related articles:
We hope you found this information helpful. This content is intended to inform and is not meant to provide legal, financial or investment advice. We make every effort to provide accurate information, but please verify before transacting and consider talking to a qualified professional about your unique circumstances.
Unless otherwise noted, information related to these featured vehicles comes from third-party sources, including manufacturer information. Product and company names may be trademarks or registered trademarks of third-party entities. Use of them does not imply any affiliation with or endorsement by these entities.