Why Your Down Payment Matters
---
PUBLISHED THURSDAY, APRIL 20, 2017
Some good advice for car buyers about how much money to put down.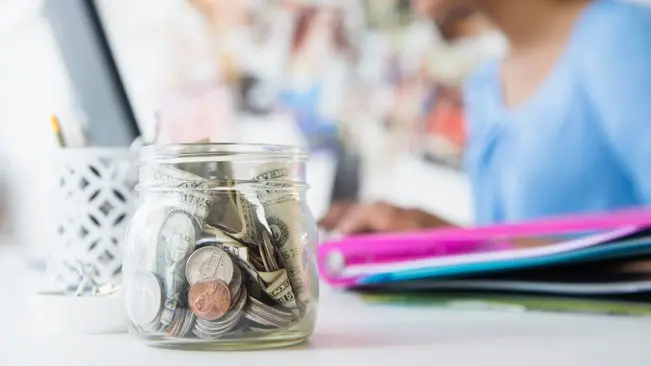 Part of a recurring series on financing your next car or truck purchase.
In the market for a new or used car or truck? If you are, you're probably wondering about the smartest way to pay for it. How to finance a vehicle is one of the questions we hear most often from our customers.
There are four main factors considered in an auto finance credit decision: your personal credit history, your application information, the vehicle you're considering (its age, mileage, and price), and your down payment. In this article, we'll help you understand the importance of a down payment.
What is a down payment?
"A down payment will reduce the amount you borrow when making a purchase, and it could also lower your annual percentage rate and monthly payment."
- Dulles, VA CarMax store manager
A down payment is the amount of cash or trade equity you pay up front when you finance a vehicle. The amount of money you put down affects the amount of your monthly payment. It could also help improve your financing offer, which could include a lower annual percentage rate.
How much should you put down?
CarMax customers often ask us about the average down payment on a car or truck. The short answer: the more you can comfortably put down, the better! Making even a small down payment — even $100 — is better than making no down payment.
One of our CarMax store managers says that putting down any amount as a down payment can improve your financing offer.
"Your down payment will reduce the amount you borrow," our store manager says, "and your down payment amount could also lower your annual percentage rate and monthly payment."
"CarMax offers its customers one fair price, which means we don't negotiate any part of the transaction with you. The money you put down goes directly toward lowering the amount you finance. No haggling, no games."
If you're not sure how much you can afford to put down, you can try out our car payment calculator. It lets you plug in a down payment amount on vehicles like a Honda Accord or a Nissan Altima (see our most popular cars under $20,000 and best used cars under $15,000 for more ideas), plus other variables so you can estimate a vehicle finance budget that makes the most sense for you.
Use your vehicle's appraised value or other sources for your down payment
Some customers don't know they can use the equity they have in their current car or truck as part of their down payment, and they don't consider this when they're budgeting for their next vehicle. In addition to putting cash down, you could add the trade-in value of the car you drive now — that is, if you're ready to sell it. Learn how to get your car or truck appraised here. You can also use your tax refund as a way to make a down payment.
Don't get upside down
The larger your down payment, the less likely you'll be "upside down" — this can happen when you owe more on your car than its value at the time of sale or trade-in. This is also known as negative equity. CarMax offers a Guaranteed Asset Protection (GAP) product to help protect you from the financial impact of owing more on your vehicle than the insurance company is willing to pay in the event of a total loss (so you're not stuck making payments if your car is totaled in a wreck, for example).
CarMax can help
If you don't have the funds for a down payment at the time of purchase, don't be discouraged about buying a used car. CarMax works with a number of different finance sources that can provide a variety of financing options.
And, to make things even more stress-free, if you finance with CarMax, you have three days to change it with other financing at no cost.
Want to learn more about financing your next used car or truck? Learn how to budget for your next vehicle.