5 reasons to buy the 2018 BMW I3
1. Available range extender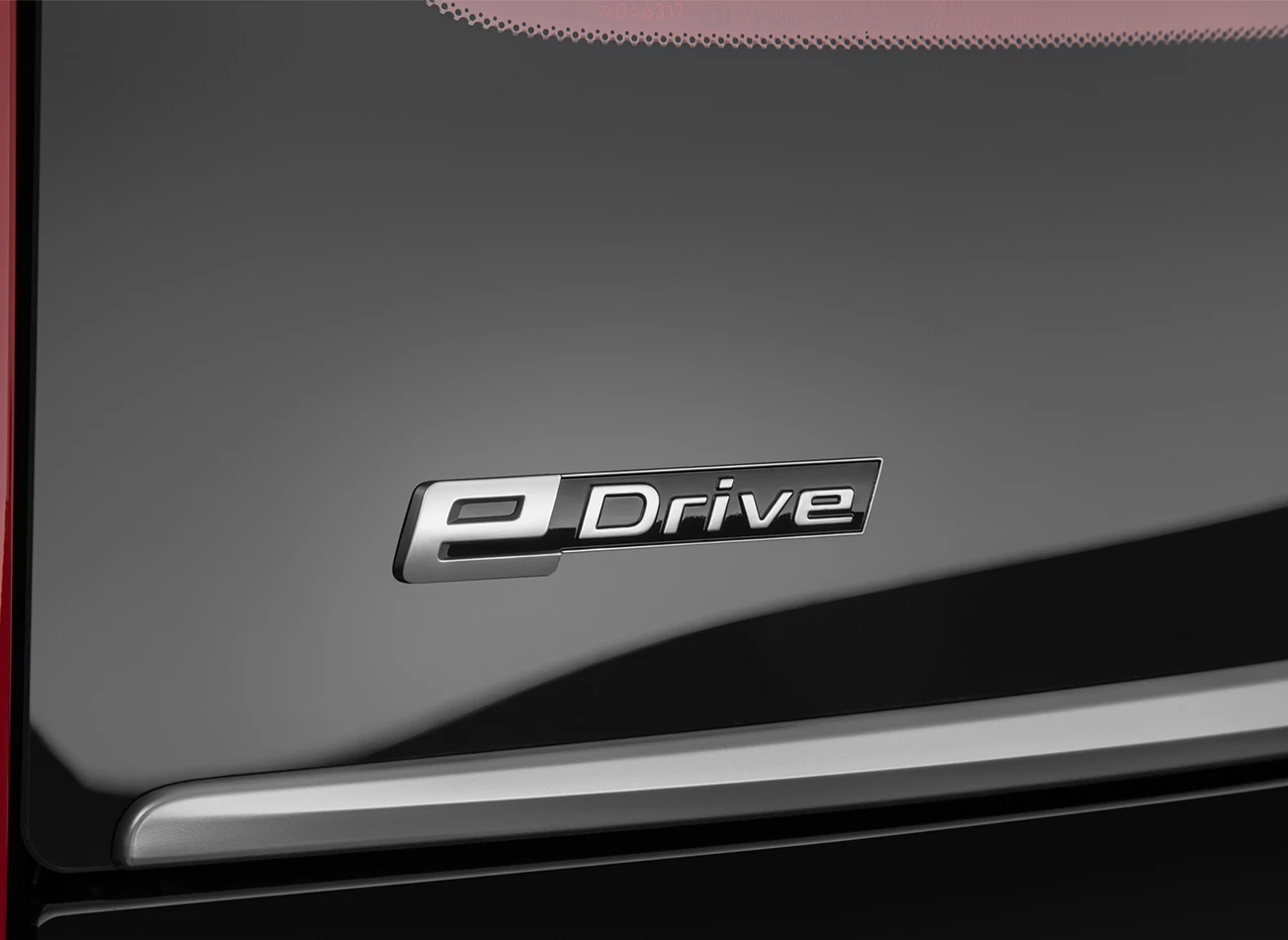 Perhaps you share your car with other family members, doubling your weekly mileage. Or maybe it's your first time with an EV and a familiar helping hand seems like a good idea. The 2018 BMW i3 has an available range extender, transforming your all-electric vehicle into a plug-in hybrid, thanks to the addition of a 0.6L two-cylinder gasoline engine to the overall powertrain package. Increasing your combined range to an EPA-estimated 180 miles on a full charge, your i3 can go farther when you need it to.
2. Unique styling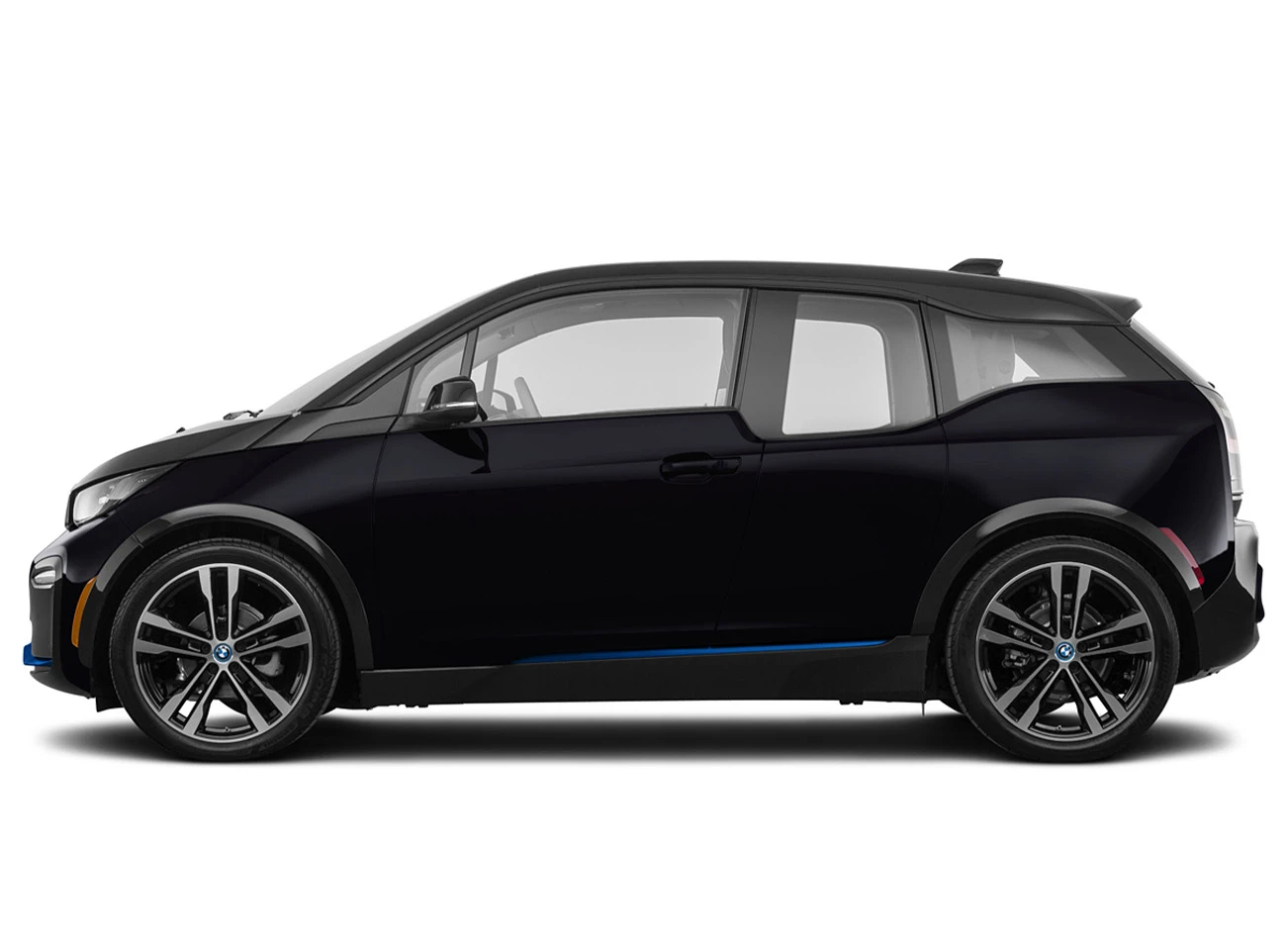 Compact is not a byword for boring, and that's never more true than when you consider the 2018 BMW i3's unique style. You get exciting exterior colors, a classic BMW front fascia with a twist, and short rear-hinged rear doors that help open up the whole cabin. These quirky design details ensure the i3 stands out from the crowd, while still retaining luxurious BMW finishing.
3. The sporty i3s trim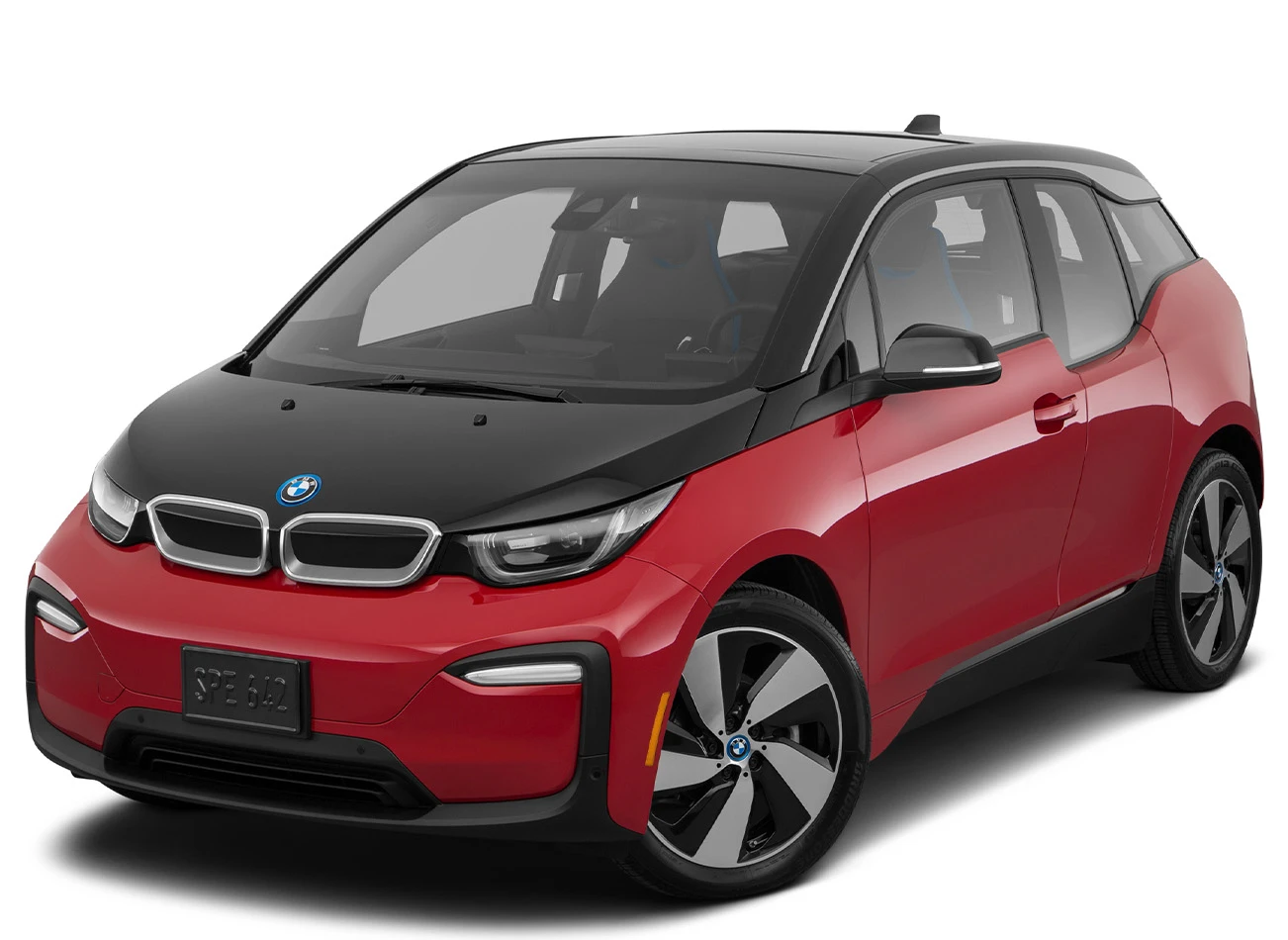 New for the 2018 model year is the i3s trim. Engineered for a sportier feel, the i3s has subtle enhancements that will appeal to fans of the BMW M Series. Increased power, a lower and wider chassis, and wide 20-inch wheels give this trim a dynamic look that feels road-responsive on highway twists and turns.
4. Convenient dimensions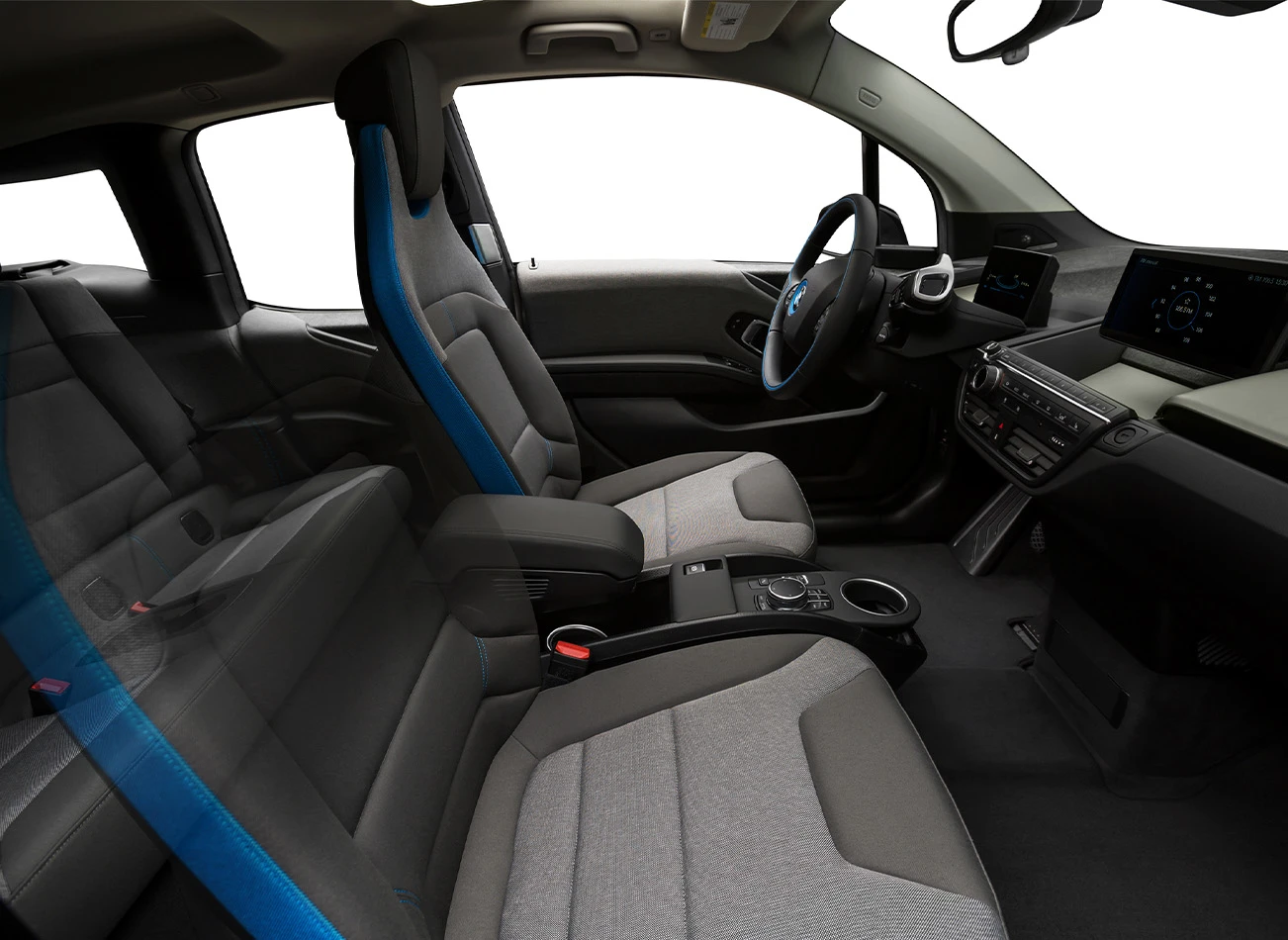 The 2018 BMW i3 offers a roomy interior for your passengers and cargo, along with exterior dimensions that ensure you'll remain undefeated in any parking lot challenge. The standard i3 is 80.3 inches wide (including mirrors) and 13.1 feet long, with a turning circle of just 32.4 feet. Once inside, you'll enjoy 83.6 cu-ft of passenger volume, with easy entry and exit doors and a 15.1 cu-ft trunk for your gear. These thoughtful dimensions mean the i3 is clever as well as comfortable.
5. Updated infotainment interface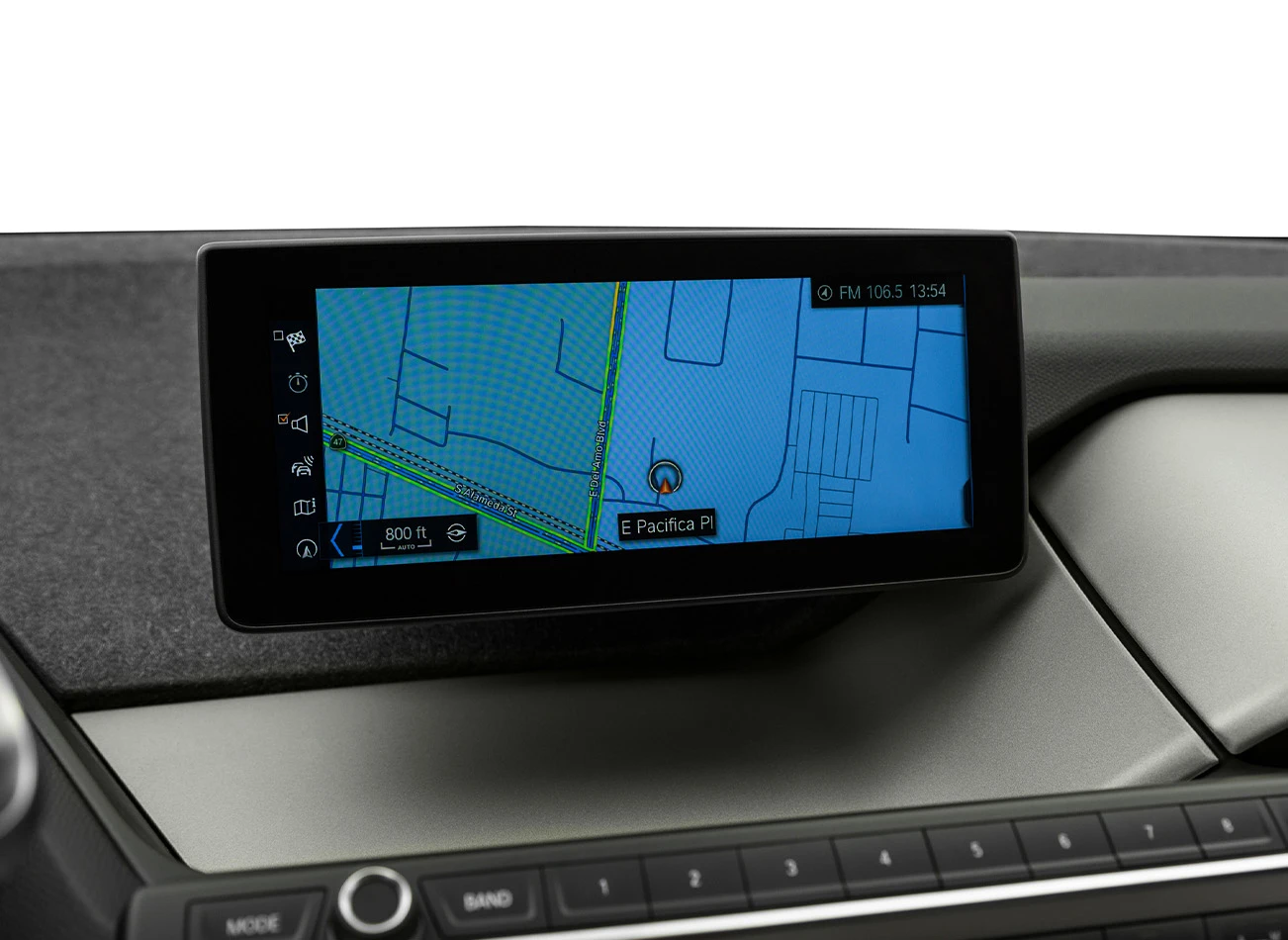 The BMW iDrive infotainment system received some upgraded functionality for 2018, including newly available Apple CarPlay® compatibility. The i3 and i3s have plenty of other standard tech luxuries too. Smartphone integration and built-in navigation will keep you connected to your family, friends, and the final destination, with 2018 models benefiting from improved speech and voice control recognition software. If you love premium sound or like to have additional driver aids on hand, you can shop for a model with those adds-ons.
Color options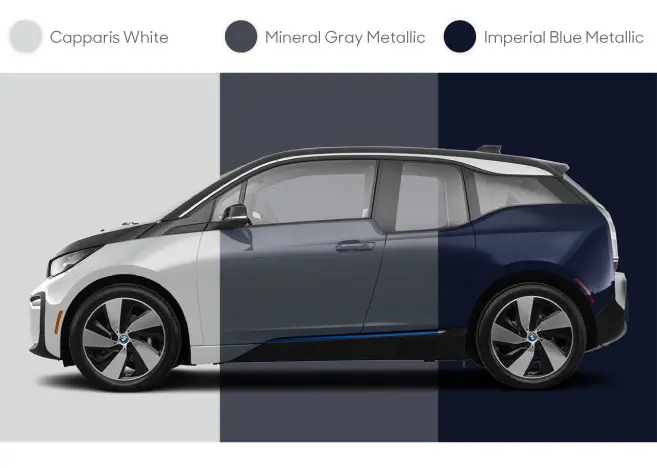 Exterior colors:
Capparis White/Frozen Blue 

Fluid Black/Frozen Blue

Imperial Blue Metallic/Frozen Gray

Melbourne Red Metallic/Frozen Gray

Mineral Gray Metallic/Frozen Blue

Protonic Blue Metallic/Frozen Gray 
Interior colors:
Atelier European Dark

Giga Brown/Carum Spice Gray

Mega Carum Spice Gray/Carum Spice Gray

Tera Dalbergia Brown
Interior details
The 2018 BMW i3 is a four-door, four-passenger, compact hatchback with luxury finishing and unique style accents. Cloth upholstery is standard, with three stand-alone package options that can upgrade the seating to SensaTec synthetic leather/cloth, leather/cloth, or full leather. Front-row passengers enjoy 40.5 inches of legroom, heated seats, cup holders, door cubbies, and a center console storage bin. Rear passengers get 31.9 inches of legroom, central dual cup holders, and front seatback storage nets. Cargo is another pleasant i3 surprise. Standard cargo storage is 15.1 cu-ft, increasing to 36.9 cu-ft when the rear row is folded down.
Child seat details 
The 2018 BMW i3 has two complete sets of LATCH connectors (two lower anchors and an upper tether) in the second-row outboard seats. The lower anchors are clearly indicated and easy to reach. The upper tethers are located behind the seatback. Two seats can be fixed in place with an installation that's easier than most, thanks to the absence of a central pillar and the unique addition of short rear-hinged rear doors. All seat types are accommodated, though some rear-facing seats will impact front-row legroom.
Performance
The 2018 BMW i3 is powered by a 170-hp electric motor and 33kWh lithium-ion battery. The sporty i3s is powered by the same battery-electric combination, but is tuned to 184 hp for faster acceleration. The i3s will achieve zero to 60 mph in 6.8 seconds, while the standard model will do it in 7.2 seconds (according to the manufacturer, when new).
On a full charge, the 2018 BMW i3 has an EPA-estimated range of 114 miles, and the i3s has an EPA-estimated total range of 107 miles.
The i3 and i3s can be found with a range extender, adding a 0.6L two-cylinder gasoline engine for more miles once your battery power is used up. Adding the range extender to either trim makes the vehicle heavier, so while the overall range increases to an EPA-estimated 180 miles on a full charge, the electric-only range drops to an EPA-estimated 97 miles on a full charge.
,
Year comparison 
2014-2021 BMW i3 (first generation)
The BMW i3 was introduced as a brand-new compact luxury electric vehicle in 2014. For 2015, the i3 gained standard DC fast charging capability and heated front seats. Following a no-change year in 2016, the 2017 BMW i3 was equipped with a larger battery. The sporty i3s trim was added to the lineup in 2018. Battery improvements for 2019 models increased the i3 and i3s electric-only range to an EPA-estimated 153 miles on a full charge.
 There were no changes for the 2020-2021 model years.