1. Standard, upscale features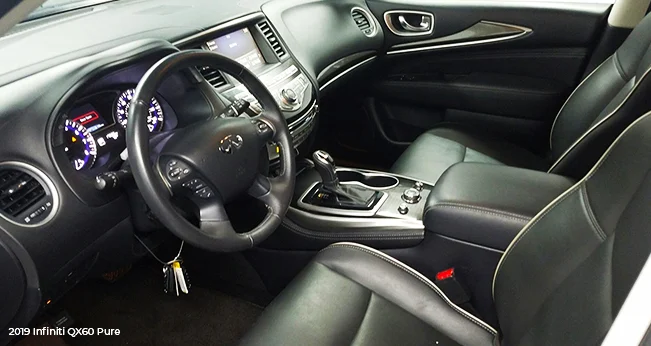 The Infinity QX60 comes with lots of standard features. That's in part because, until the 2019 model, the QX60 was only available in one trim. However, that means it's easier for you to know what you're getting, since leather seats, a moonroof, heated front seats, and a six-speaker audio system all come standard on all QX60s. Additional touches like easy access to the third row also contribute to the QX60's luxurious feel.
2. Powerful engine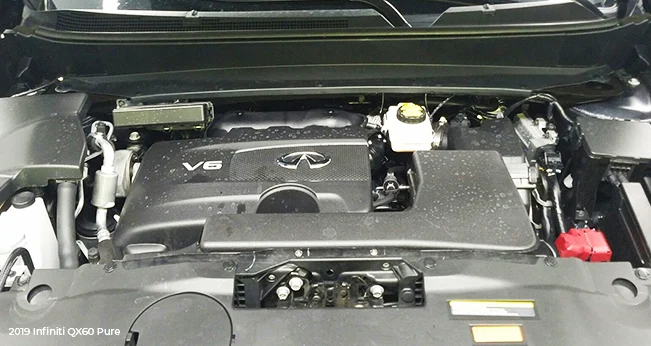 If you want a larger vehicle that still feels powerful, the QX60 is a good choice. The QX60 comes standard with a 295-horsepower V6 engine (model years 2017–2019). That means you'll have plenty of acceleration, despite the vehicle's larger size. The 3.5-liter engine gives the QX60 a 7.7-second 0–60 time, when new.
3. Plenty of passenger space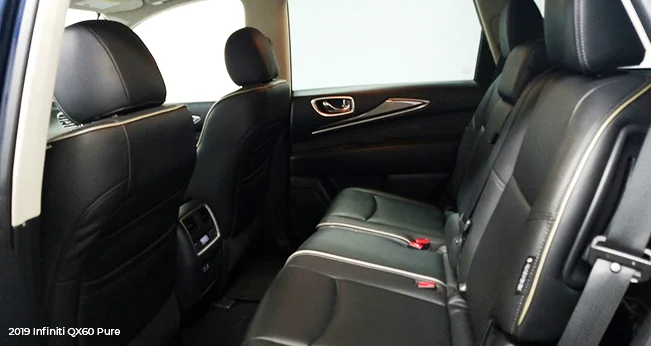 Many three-row SUVs, particularly in the crossover segment, have third rows that aren't big enough to be fully functional. That's not the case with the 2019 QX60. The third row has 30.8 inches of legroom, which is comparable to the legroom in the rear seat of a sedan.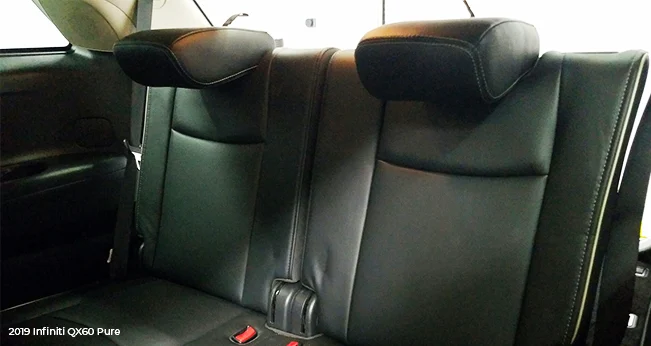 Third-row passengers will also have 35 inches of headroom, enough for most adults to sit comfortably. In the second row, there are 41.7 inches of legroom. That means even when you're carrying seven people, everyone will have enough space.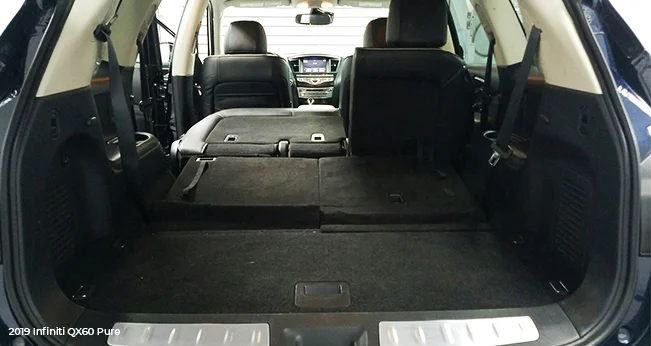 4. Available technology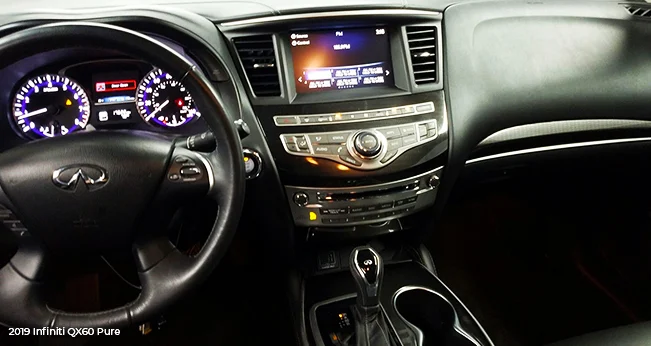 The QX60 has plenty of features to help drivers get where they're going. All models come with a back-up camera. The 2019 model comes standard with an array of driver-assist features, including forward collision warning, emergency braking, and blind-spot monitoring. These features and others, like adaptive cruise control, are available as package options on earlier models of the QX60. Just look for vehicles that have the Driver Assistance Package.
5. Good in all weather
The 2019 Infiniti QX60 is a great SUV for people in colder climates and others who are regularly navigating icy or snowy roads. It comes with standard front-wheel drive (FWD) but has AWD available on all trims. With those options, you can choose the drivetrain that best meets your needs. Optional AWD, along with standard automatic headlights and standard fog lights will give you peace of mind in all weather.