1. Upscale cabin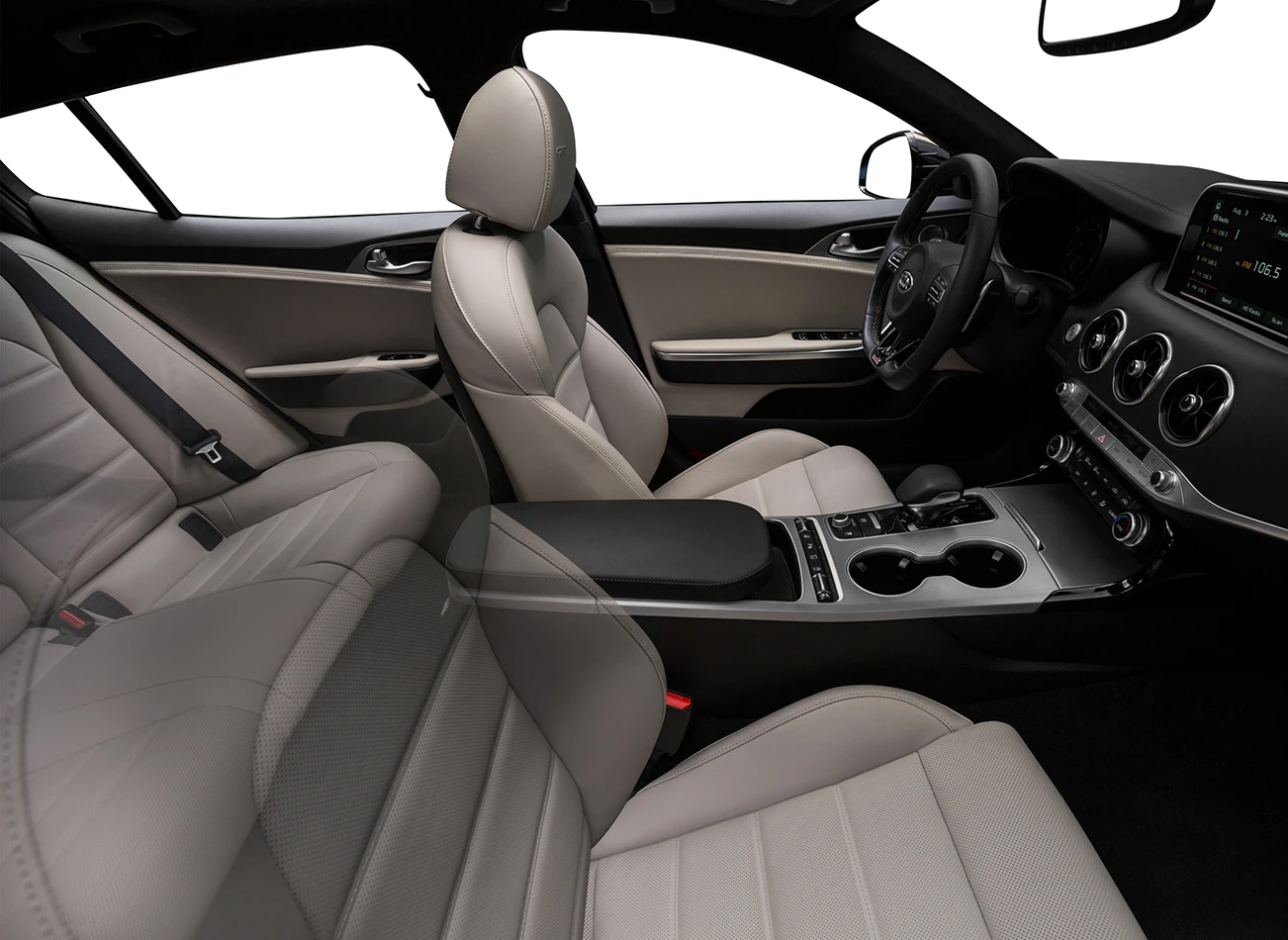 Considering that it's in the luxury category, it's only natural that the 2018 Kia Stinger has an upscale interior that makes every ride as convenient and enjoyable as possible. With room for five, the cabin is lined with soft-touch surfaces and standard leather upholstery, accompanied by a power-adjustable driver's seat with lumbar support. What's more, there's a color screen in the dashboard that displays information about the car's performance, such as lap times and cornering forces.
2. Sporty performance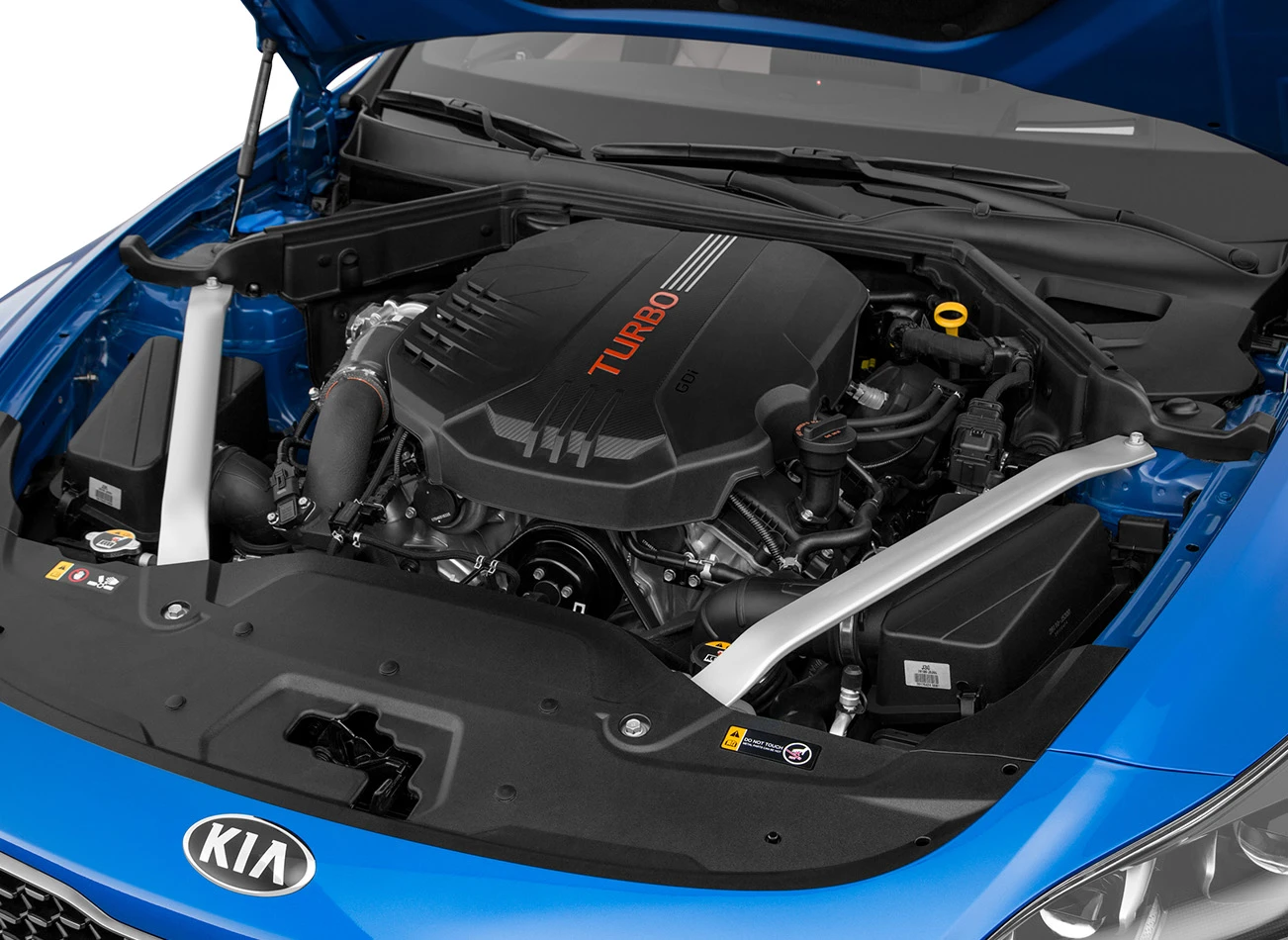 The 2018 Kia Stinger is a powerful car that is fun to drive and provides an exciting riding experience for all passengers. Even the base turbocharged 2.0L four-cylinder engine that makes 255 hp is potent and dynamic, but the available twin-turbocharged 3.3L six-cylinder engine, which generates 365 hp, is even more thrilling and puts the 2018 Kia Stinger right up there as a performance vehicle. Both engine options pair with an eight-speed automatic transmission, and there's a special Sport mode among the five driving settings on the multi-link adaptive suspension.
3. Lots of tech features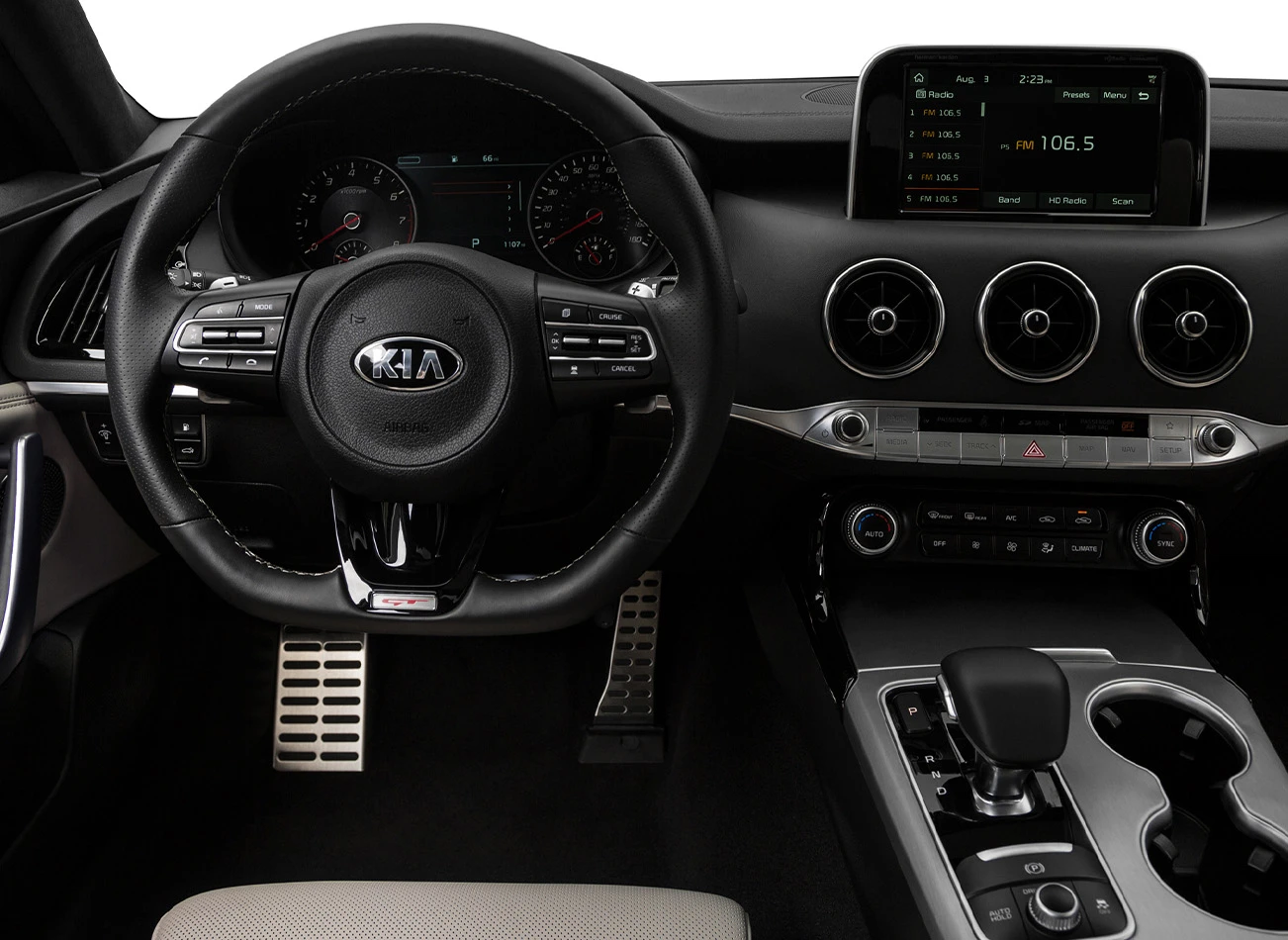 When it comes to equipment, the 2018 Kia Stinger comes with lots of standard features in the convenience, entertainment, and driver-assistance department. For starters, there's the Kia UVO infotainment system with a seven-inch touchscreen, along with Apple CarPlay® and Android Auto™ integration. The Stinger also comes standard with dual-zone automatic climate control and front and rear parking sensors. Selectable driver modes are part of the standard equipment as well, allowing you to switch between Personal, Eco, Sport, Comfort, and Smart, based on your preference and driving style.
4. Ample cargo space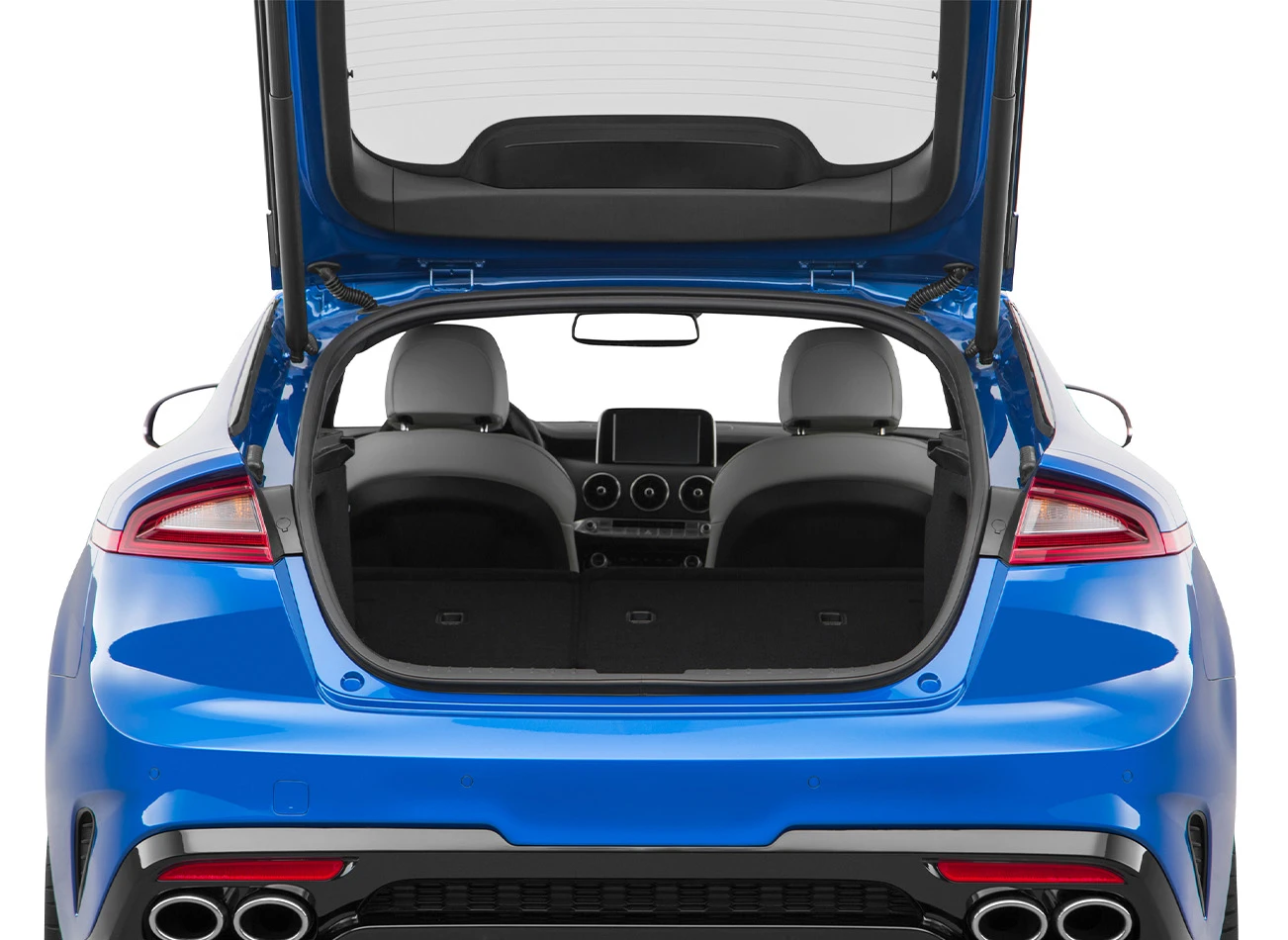 While it may not have as much cargo space as an SUV, the 2018 Kia Stinger has more than enough room for storage when you take into account that it's a compact sports car. The Stinger's trunk has 23.3 cu-ft of space, which is admirable for a sporty car. When you fold down the rear seats, the total cargo volume increases to 40.9 cu-ft, which is comparable to some smaller SUVs. With this kind of space, you can easily fit a couple of large suitcases for a trip with your crew, as well as other large items like sports gear, fishing equipment, or bags of groceries.
5. Attractive styling
On top of the versatility and dynamic performance it provides, the 2018 Kia Stinger is also really good-looking. Its attractive exterior design was inspired by 1970s fastback touring cars, a resemblance you can easily detect at first glance. With a sloping roofline and a long hood, the Stinger has a nice aerodynamic shape, and its sporty appearance is rounded out by several air ducts and spoilers.