1. Two impressive engine options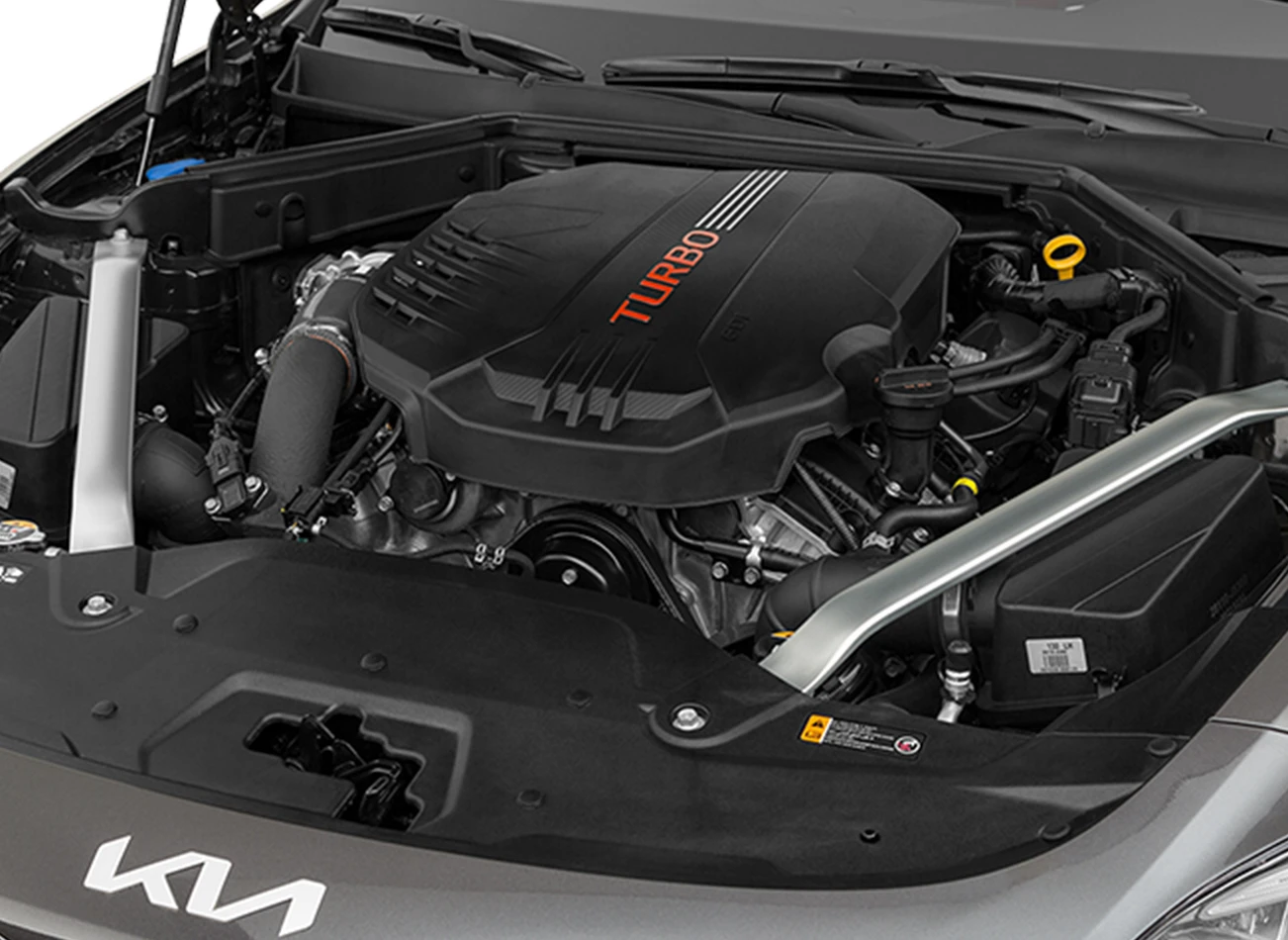 If you want to inject some performance capability into your daily driving, the 2022 Kia Stinger comes with two turbocharged engines that deliver. The base GT-Line trim features a new engine for the Stinger: a turbocharged 2.5L, four-cylinder engine making 300 hp and 311 lb-ft of torque. The mid and upper trims (GT1 and GT2) have a twin-turbo 3.3L V6 that delivers 368 hp and a top speed of 167 mph (according to the manufacturer, when new).
2. Scorpion special edition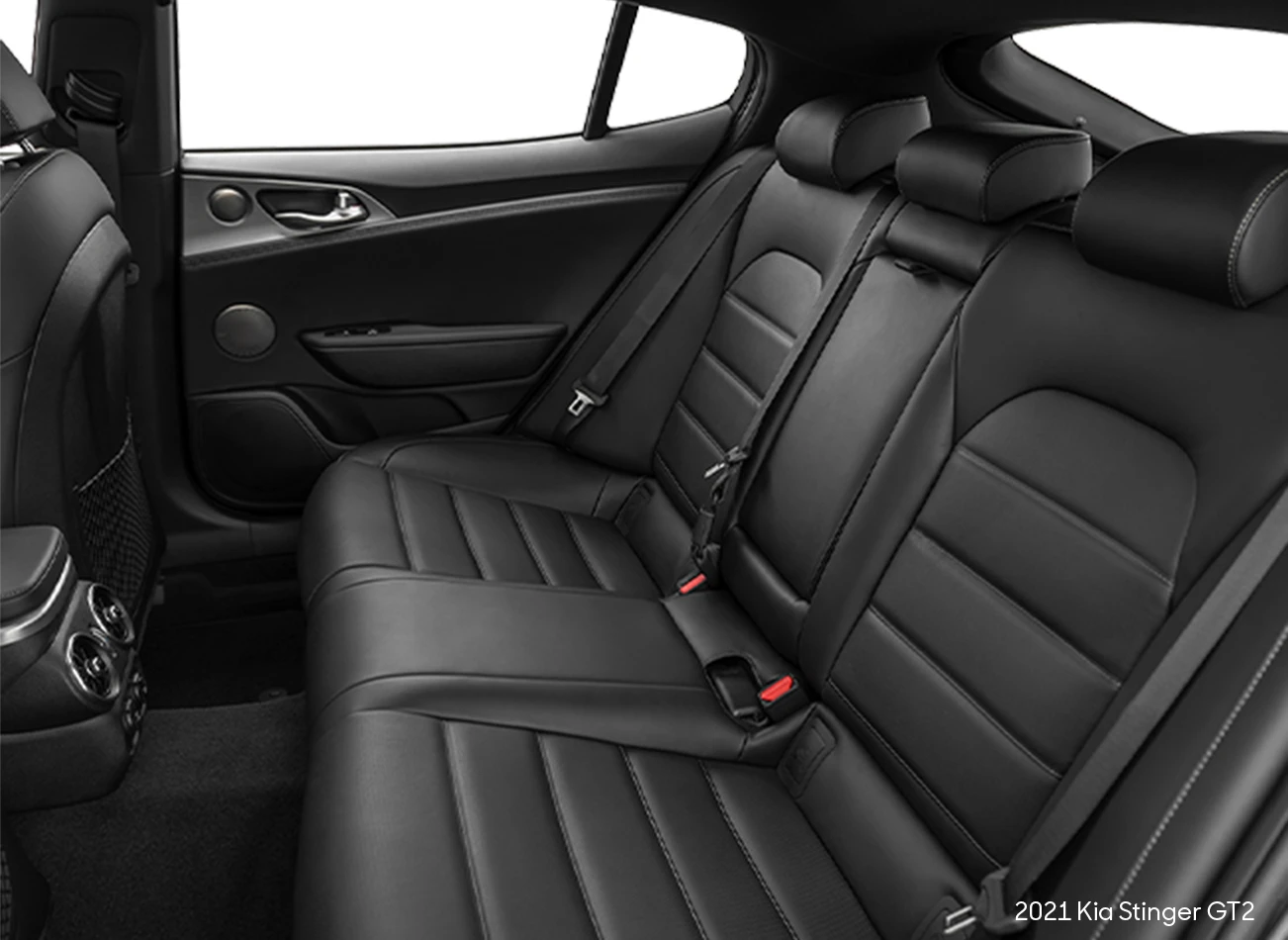 In addition to its exciting mid-generation refresh, the 2022 Kia Stinger debuts a brand-new special edition: the Scorpion. Available with the range-topping GT2 trim, the Scorpion appearance package gives the sports sedan a darker, edgier look and includes a functional rear spoiler, black on black multi-spoke 19-inch wheels, and glossy black and chrome exterior finishing.
3. Plenty of driver aids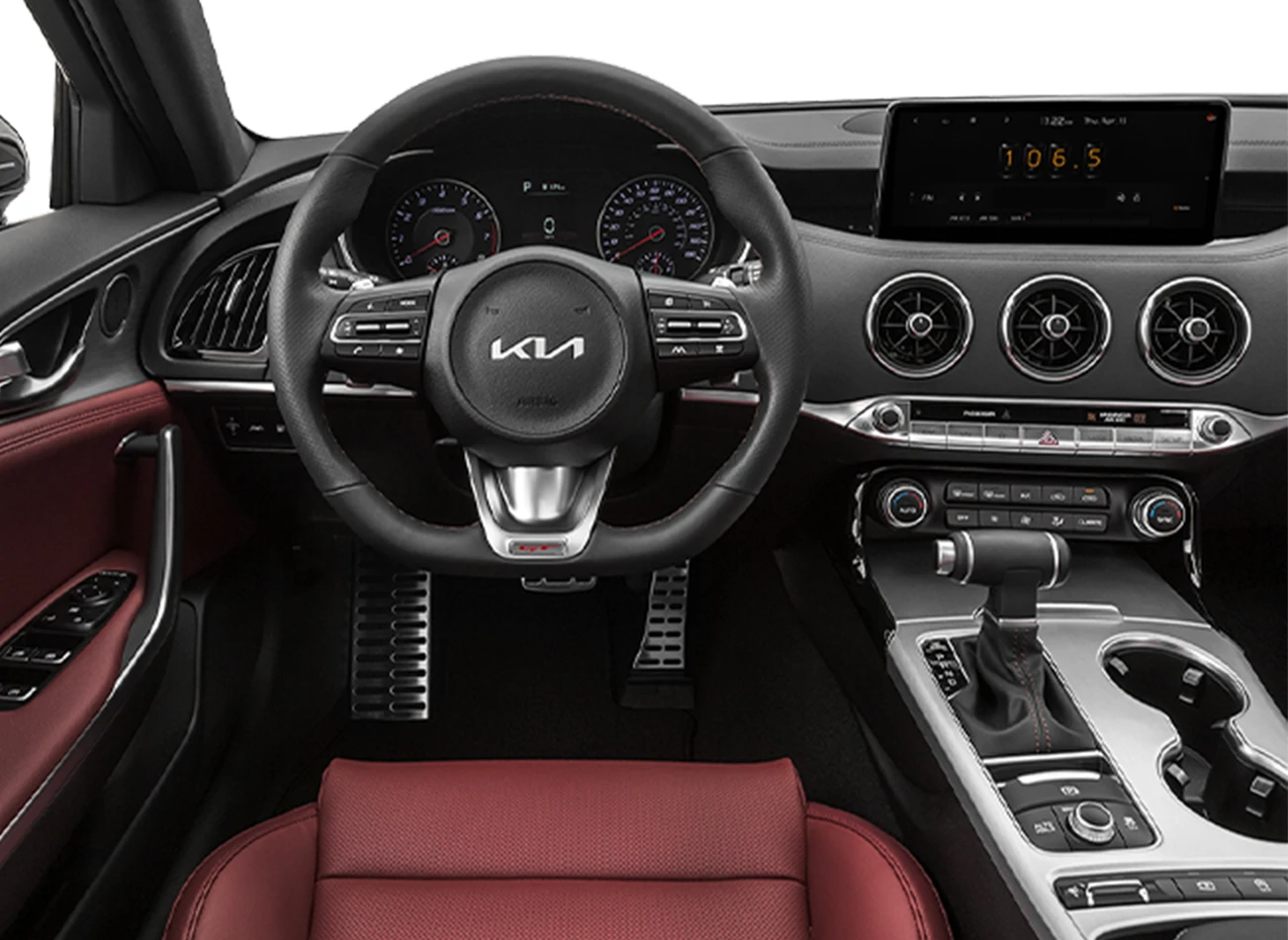 The 2022 Kia Stinger is first and foremost a driver's car and is equipped with the latest driver-assistance features. This car has got your back, no matter the circumstances or conditions. All-wheel drive is an option for all trims, while electronic stability and traction control are welcome standard features for driving in snow. For highway ramp maneuvers and city parking lots, the 2022 Stinger's suite of driver aids include lane-keeping assist, a rear passenger safe-exit system, and parking sensors.
4. Plush passenger comforts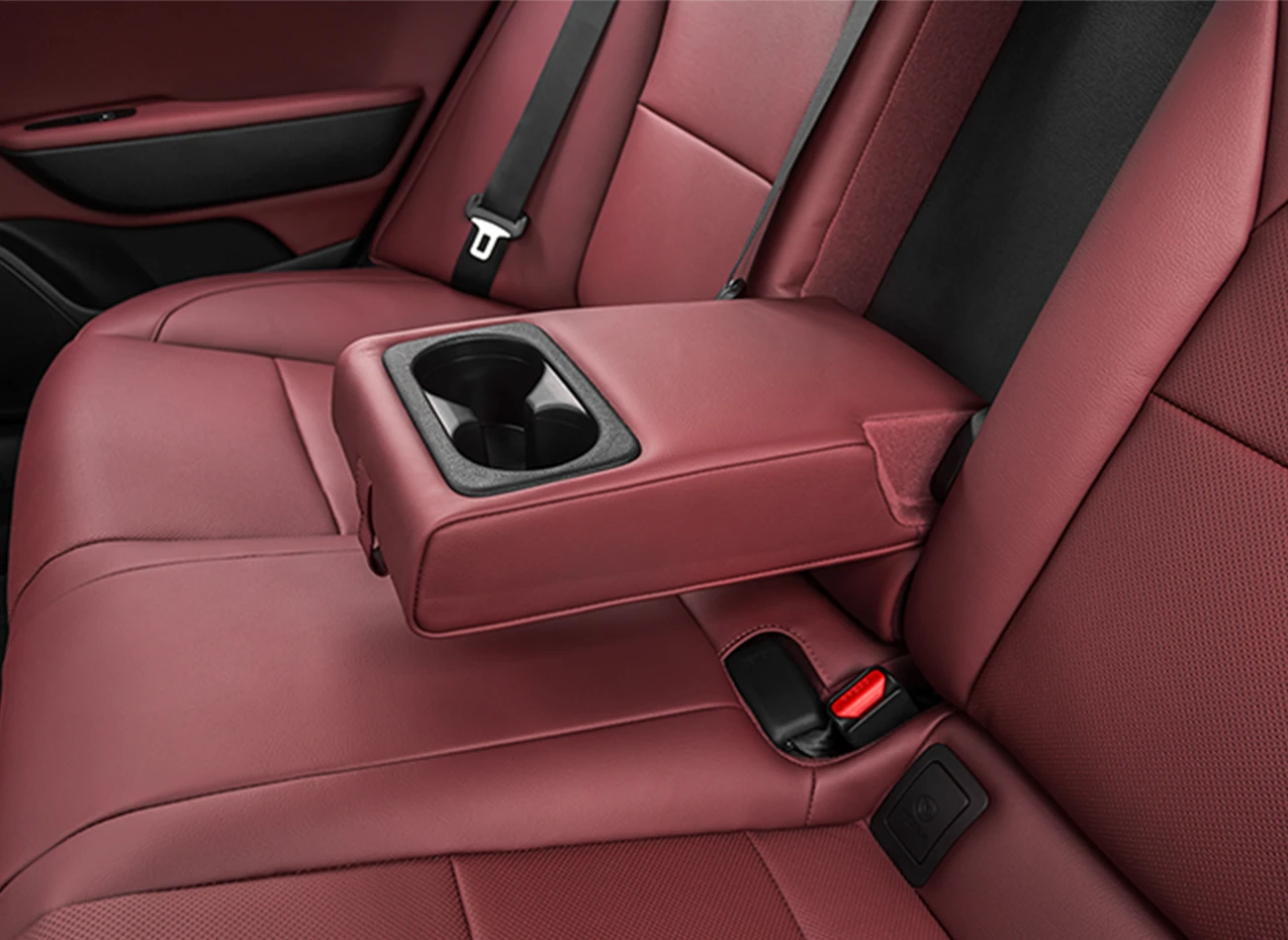 The 2022 Kia Stinger interior provides comfortable space for your passengers to sink into. Thanks to the Stinger's generous wheelbase, your crew will enjoy a spacious cabin as well as stitch-finished leather upholstery. Plus, the Stinger is extremely practical. You'll find central cup holders for front and rear passengers, and a large console bin and seatback holders for easy storage. The 2022 Kia Stinger has room for everyone to neatly store their essentials.
5. UVO link services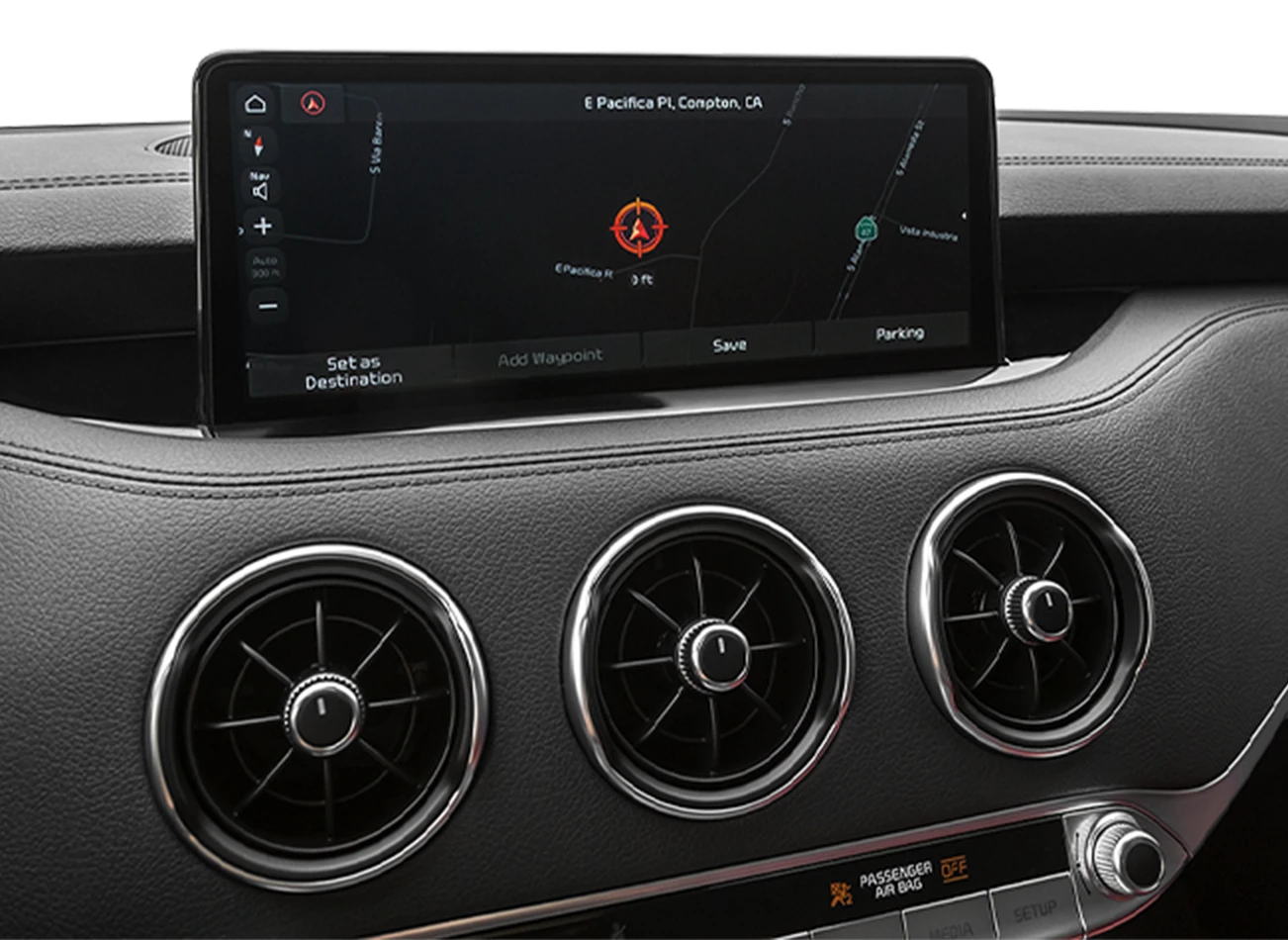 Staying connected is more important than ever, and with UVO link services available on the 2022 Kia Stinger, your journeys can be planned in advance. If you need to adapt your route on the move or stay trackable for work or family members, UVO link makes that possible, too. The available UVO subscription telematics system integrates with compatible smartphones and the onboard modem to deliver services like voice recognition actions (with enabled Amazon Alexa™ or Google Assistant capability) and real-time traffic data route planning.