1. Interior details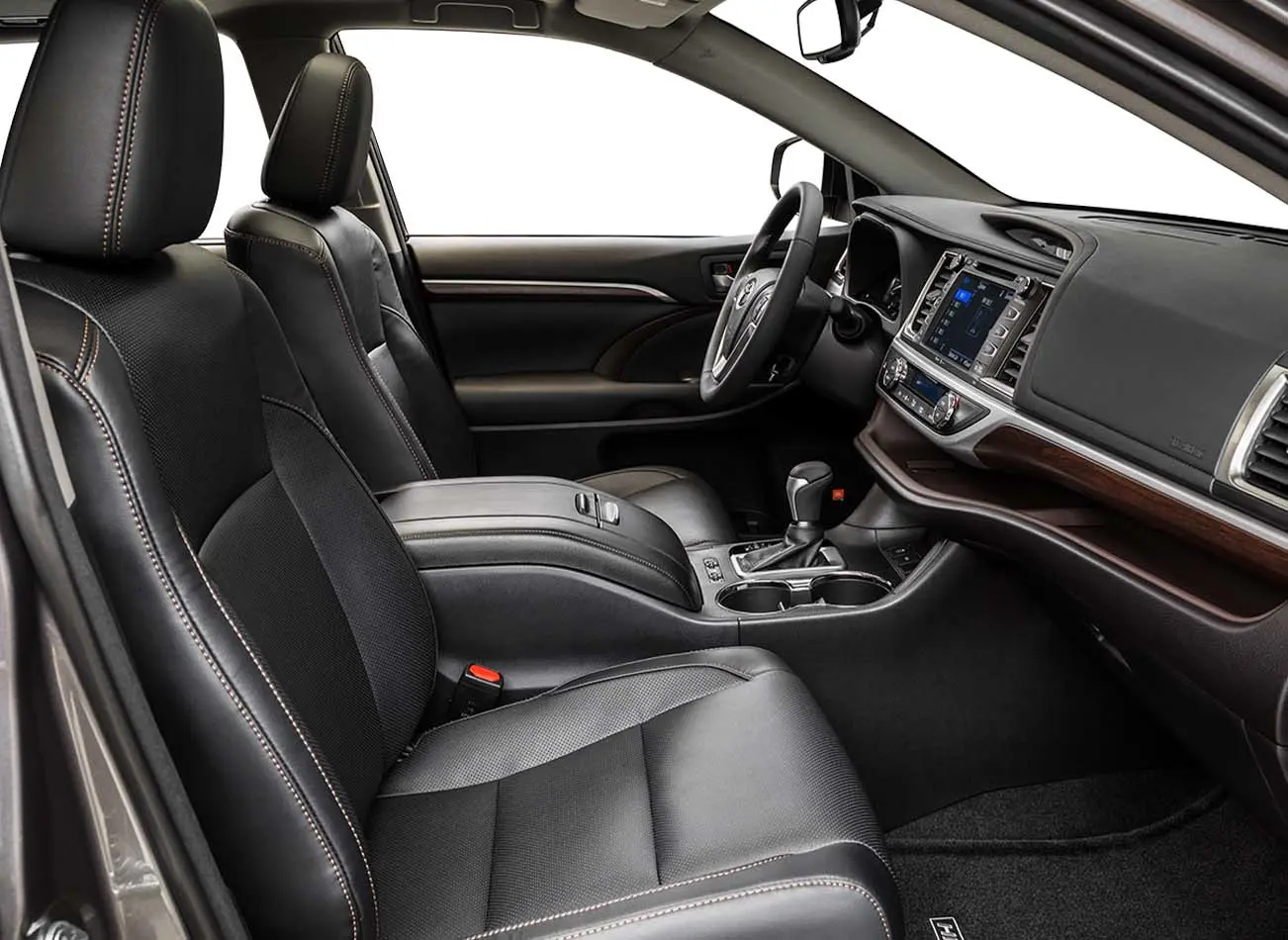 The 2015 Toyota Highlander's interior is appealing and refined all around. It's lined with thoughtful details that make for a pleasant ride for all passengers. Soft-touch materials cover most of the surfaces and the cabin has a luxurious look and feel, thanks to elegant stitching in various places, as well as two-tone color combinations.
2. Powerful engines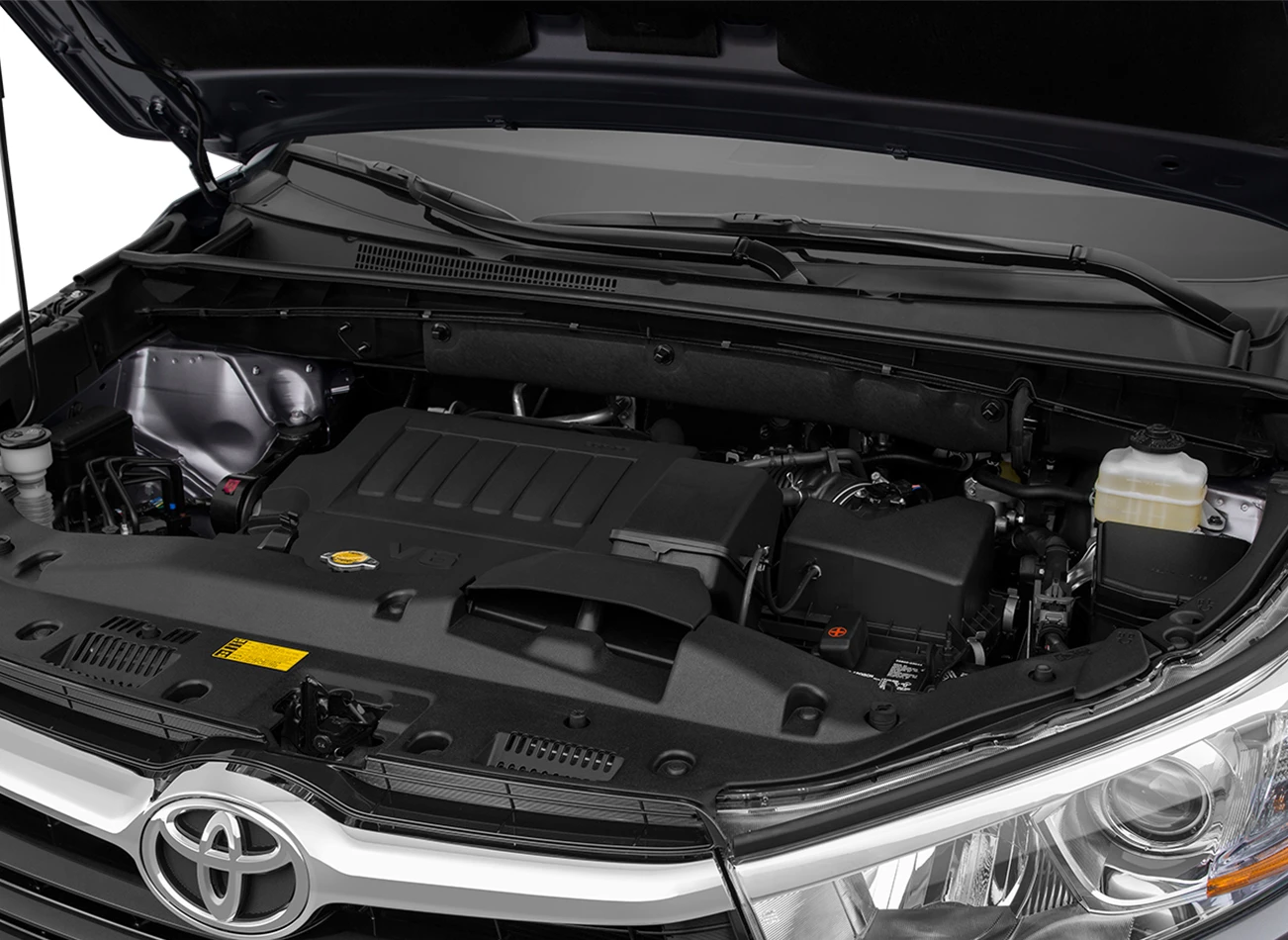 Although an exciting driving experience is not the first thing that comes to mind when talking about midsize SUVs, it can't hurt to own one that offers great performance. The standard 2.7L, four-cylinder engine is paired to a six-speed automatic transmission and generates 185 hp but the available 270-hp 3.5L six-cylinder will meet the needs of many driving enthusiasts. It can be paired with either front- or all-wheel drive and goes from zero to 60 mph in 7.6 seconds with a top speed of 115 mph (according to the manufacturer, when new).
3. Great towing capacity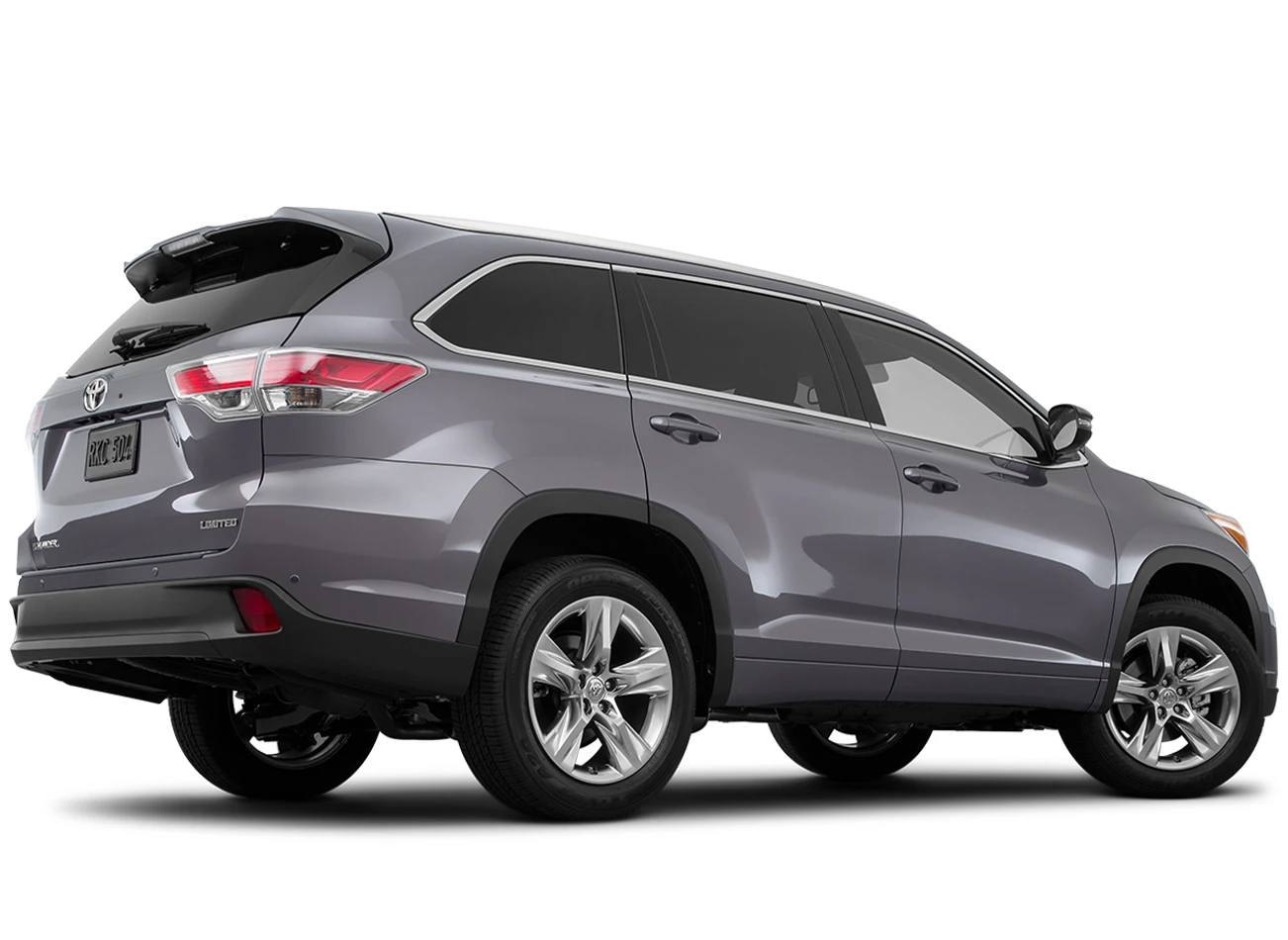 Considering the size and the engines it comes with, it's no wonder that the 2015 Toyota Highlander is a great option for towing your toys. The base trim with a 2.7L, four-cylinder engine can tow up to an estimated 1,500 lbs when properly equipped and the LE Plus trim, powered by a 3.5L six-cylinder engine, can tow an estimated 2,000 lbs when properly equipped.
The top two trims—the XLE and Limited—with the 3.5L six-cylinder engine can tow up to an estimated 5,000 lbs when properly equipped, which will allow you to haul a pair of motorcycles, a rowboat or a fishing boat, a utility trailer, or a snowmobile, among other things.
4. Plenty of room for cargo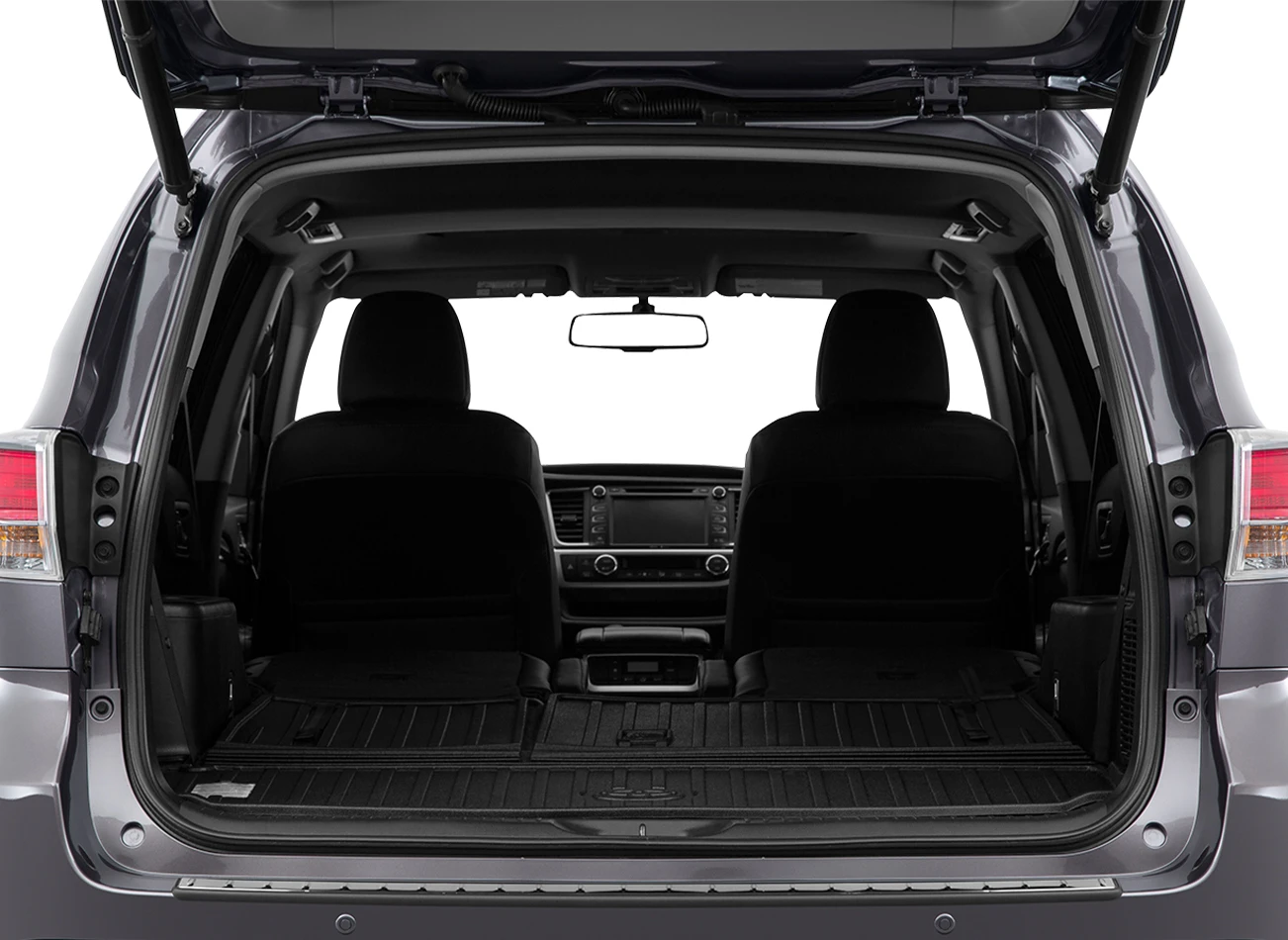 If you tend to travel often with your family or friends, you can rest assured that there will be more than enough room for everyone's suitcases and other essential items if you're driving a 2015 Toyota Highlander. There is 13.8 cu-ft of space behind the third-row seat, which increases to 42.3 cu-ft with those seats folded. The total cargo volume is 83.7 cu-ft behind the front seats, making it a great little hauler if you are moving and need to transport several large boxes across town.
5. Numerous standard features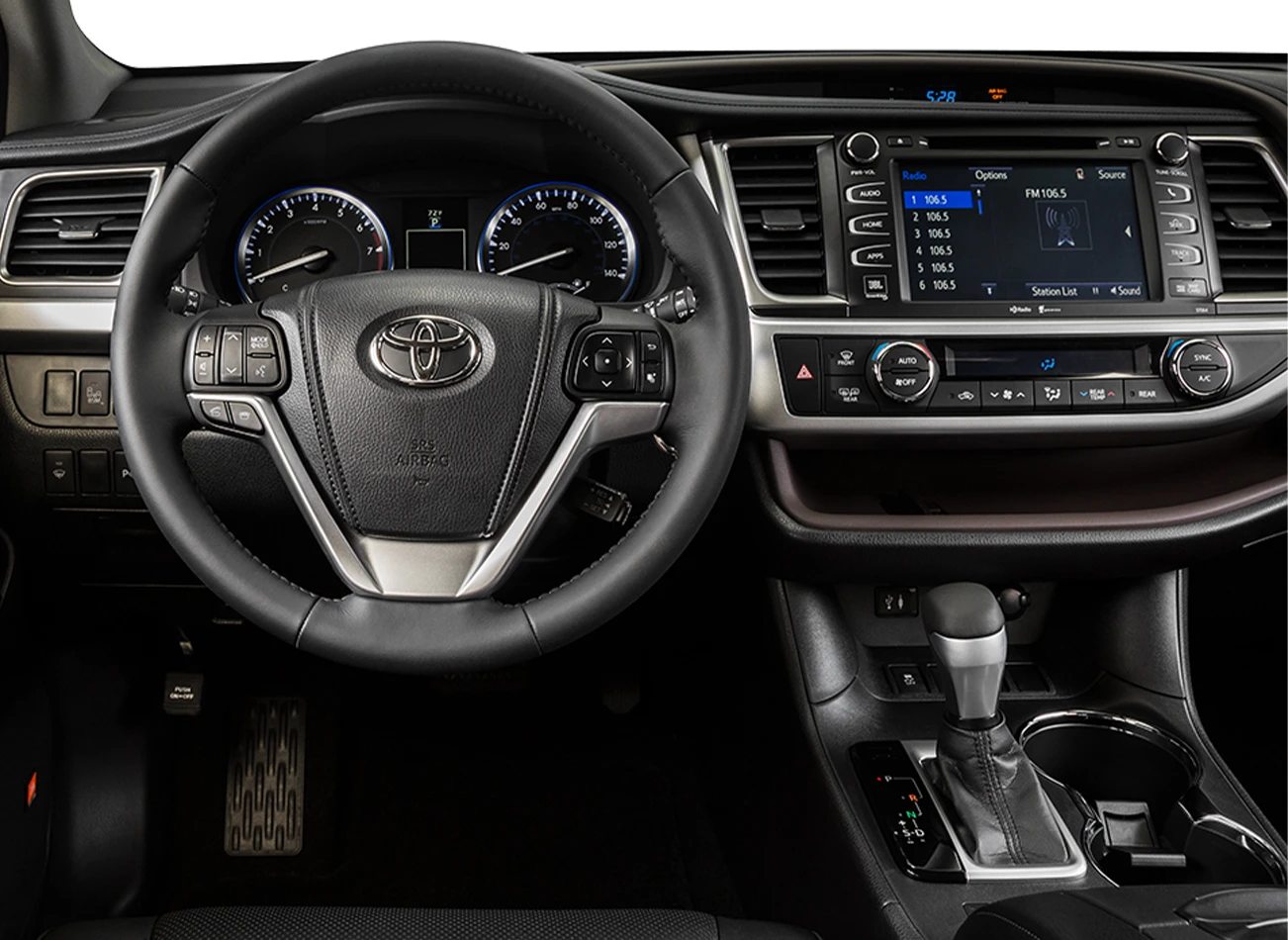 When it comes to equipment, the 2015 Toyota Highlander comes with quite a few standard features. For starters, there's Toyota's Entune® infotainment system with a 6.1-inch touchscreen, ensuring a high level of connectivity and various entertainment options. A rear spoiler, automatic headlights, and heated exterior mirrors are also part of the standard equipment, as well as Bluetooth® connectivity and a USB port.